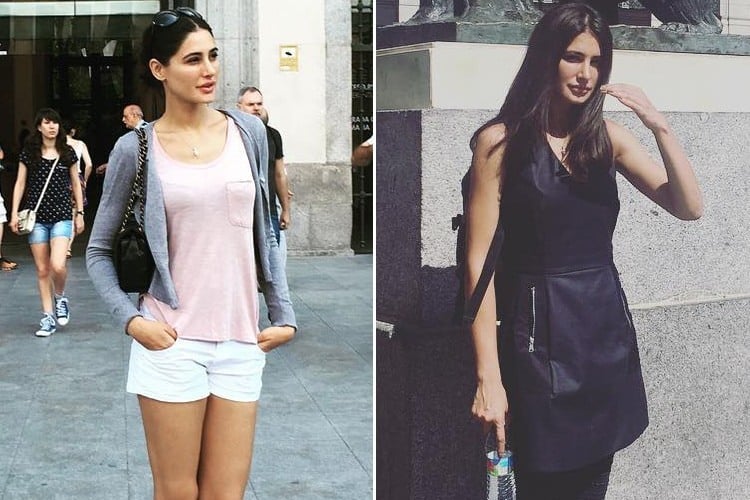 When holiday spirit gets on, no one can stop us from the partying late nights, waking up late in the mornings, going on long walks, exploring the place, and obviously dressing up, too.
Nargis Fakhri turned on the 'J' factor in us by showing us how holidaying needs to be done. In the world of blue, Spain, though IIFA was the reason, she made the most of the visit by exploring its culture, food and fun.
Check out her travel diaries with us, and we bet that by the end of this article, you would just want to pack and travel for a great holiday.
The actress after her tiresome wrap up of Banjo in NYC, showed no sign of fatigue while exploring the art and history of the city, Madrid.
With the perfect travel vogue accessories in place i.e. shades, uptight pony, comfortable tee, handy bag and a watch to keep track of the time, she raced along the streets with a fun spirit.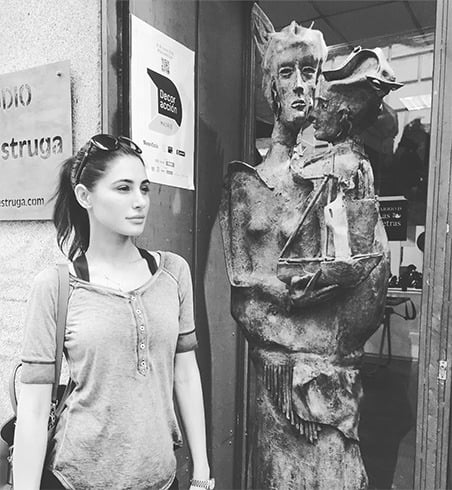 Wondering where to grab a bite, she looked stunning, even in a dull pink casual tee over jogger Capri, sneakers along with shades and a well accommodating sling bag.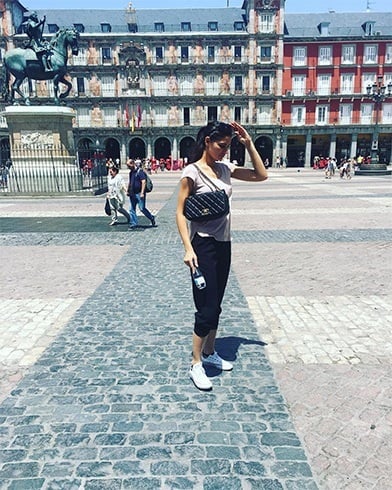 In a casual tee and shorts with a shrug, she hit the museum.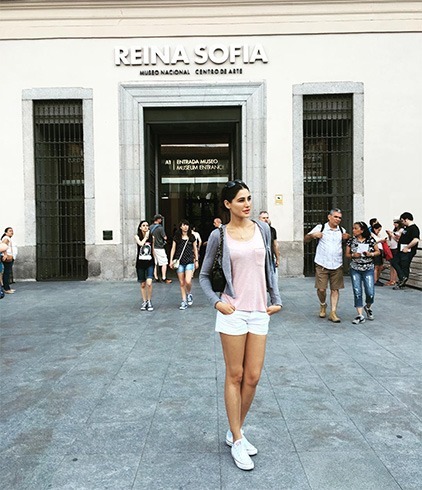 [sc:mediad]
She walked the contemporary streets looking gorgeous and glamorous in a striking red Fendi dress. With black closed toe flats, sleek pony, she looked ravishing and surely, as hot as hell.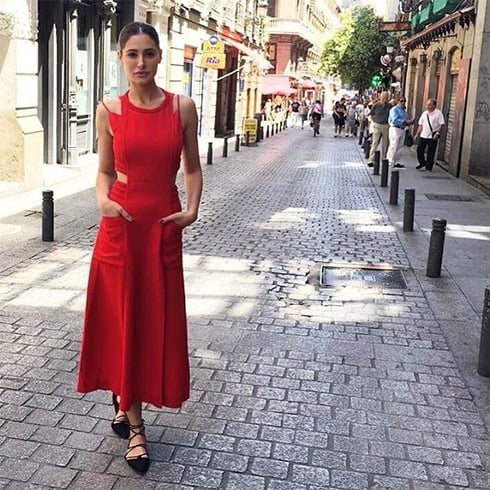 Lastly, she shut her Spain travel diary with an ink blue dress over a pair of black tights. With a backpack and sneakers, she set out for her last round of entertainment and exploration.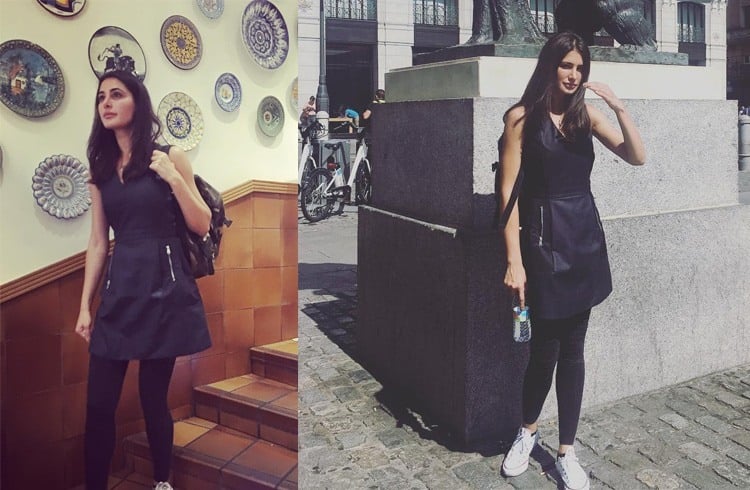 This Spain travel diary of Nargis looked absolutely lively and enjoyable. Having said that, we would like you to note, that, a simple tee, ultra-cool shorts, comfy sneakers, over-sized shades, a spacious backpack and a water bottle are the basic must haves for a tour.
Gracias Nargis, for sharing with us your spectacular travel styles that are totally wearable and affordable!! We are busy packing our casuals for a trip, so please feel free to leave your comments in the section below, unless you want to hit the road too.
Images Source: instagram.com