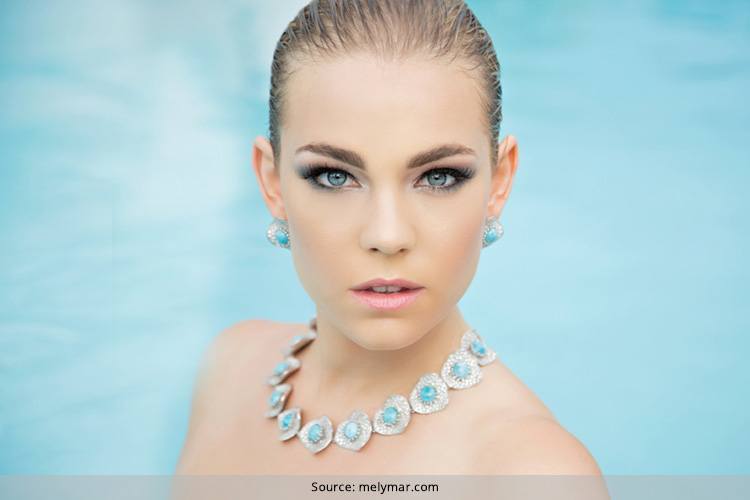 In our school days, and this goes for the science students more, watching living sea creatures in aquariums and dead ones in dissection trays was compulsory for some, and fun for others.
As grown up girlies, our fascination is of a different kind. Yes, ocean themed jewelry is something the sea lovers can't get enough of today.
Shells, seahorses, crab legs, coral and more, sea life jewelry ideas gives you plenty of options to get excited about. Ever thought about wearing octopus pendant necklaces, little sea horses, dolphin stud earrings, realistic shark animal wrap rings and so much more! By jove, am I buzzing with flora and fauna found in sea or sea life jewelry ideas? Is your heart getting a whiff of ocean inspired fine jewelry or sea inspired jewelry by now. Chances are both!
[Also Read: Breathtaking Stone Jewellery Designs]
Here Are Some Fascinating Sea Life Jewelry Ideas
Okay, I won't make you dive into the sea for sure, but certainly get you closer to sea jewellery in the form of ocean themed bracelets, beach themed pendants and what have you. So tighten your 'sea' belts as I take you through a mini adventure of ocean themed jewelry.
Jewelry Houses Influenced By The Ocean
Surf, sand, and tide pools have inspired many top labels in jewelry to create items based on sea life. Examples are Tiffany & Co., Mish New York, and Temple St. Clair who are taking cues from the vibrant world found beneath the water's surface.
Layered sapphire scales surround this Tiffany 14-carat ring's with cushion-cut blue tourmaline.
Hide not from this Mish New York creation which shows rough surface of a sea urchin. These 18-karat-gold ear clips enter around glittering pavé white diamonds.
A creation of Temple St. Clair (New York–based jewelry house) which shows curved legs of the 18-karat-gold sea stars which sparkle with green tsavorite and white pavé diamonds.
[Also Read: Cameo Jewelry]
Ocean Themed Bracelets
This ocean inspired fine jewelry of 1950's has fish, sand dollar and sea shell charms all rolled into one. The gold tone double link 7″ charm bracelet that you see is good 7 inches long and the charms has rhinestones and faux pearls varying in size.
Scale bracelet (or scale cuff) from Stephen Webster shown below can be picked at Harrods.
Beach Themed Necklace
What does ocean inspired fine jewelry in the form of Clothes Seahorse necklace have in store for you? Plenty of fun, and uber cool attitude.
[Also Read: Animal Jewelry]
Play with corals as Giampiero Bodino bring you the extremely glamorous Coral necklace.
Sea Horse 18 Karat Yellow Gold Ring
If wishes were horses, then fashionistas would have a ball of a lifetime. And this Sea Horse ring is ample proof.
[Also Read: Tanzanite Jewellery: The Rare And Stunning Stone Of Magic]
Fred Leighton Fish Necklace
This 1940's Schlumberger neckpiece is made of 18 karat gold, sapphire and ruby.
Under The Sea Rings
Boucheron brings you Honu, The Turtle Ring in pink quartz and rose gold.
Vintage Gold Fish Charm
A quirky addition to sea inspired jewelry, this Annina Vogel charm of 9ct Gold having detailed scales and features will surely bring nautical cheer to your bracelet or necklace.
[sc:mediad]
Diamond on Diamond Wave Necklace
See the swirling display of white diamonds upon diamonds, while its sapphires, rubies and emeralds burst bright with colour.
From the deep blues of the ocean, to the umpteen shades of the creatures living beneath the waves, it's no wonder that jewellery designers take inspiration from the ocean.
Hope you have got snailed and whaled into the concept of ocean themed jewelry. Let us know your favourite item(s) of sea inspired jewelry from the visuals shown.