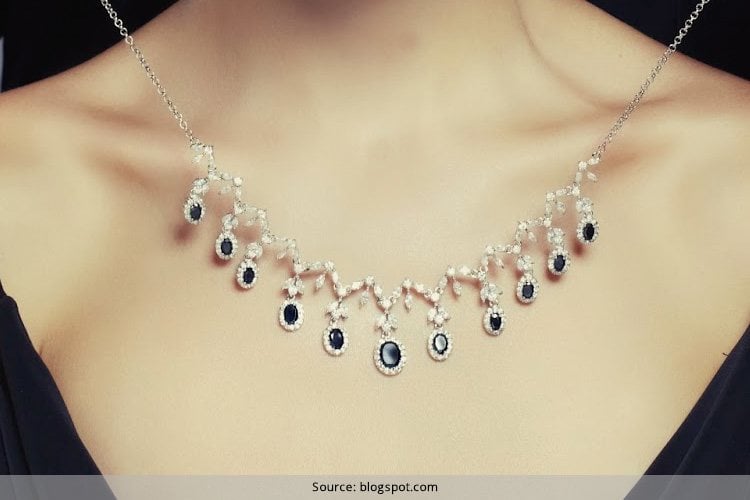 What makes a woman look gorgeous apart from her looks? It is fashionable clothes and ornaments.
As they say, jewellery is that constant spark that makes the heart of a woman go ticking. That is why, no matter which part of the world you live in, jewellery is as important or a 'necessary evil' as munching a sub or sleeping in a fancy room.
[Also Read: Top Gemstone Engagement Rings]
When does a jeweled ornament become a showstopper? When there are lovely stone jewellery designs done on bright golden or silver base gracing fashion-loving ladies.
Color Stone Jewellery
Stone jewellery or specifically color stone jewellery comes in versatile options: Gold Base Stone Jewellery, Silver Base Stone Jewellery and Bright Stone Jewellery.
Stone Jewellery With Gold Base
This ever stylish jewellery item is engraved with bright gold base. It's a fine stone jewellery that has stylish cuts.
On gold base, a wide variety of jewellery items have been designed such as rings, pendants, earrings that make it the perfect choice for weddings.
Dark color stone jewellery such as red, green, maroon, blue etc. look stunning on gold base, which is why they become a foremost item to wear for marriage functions.
[Also Read: Re-Use Your Wedding Jewellery]
For semi-formal and party occasions, transparent stone and light color stone such as white, off white, gray and light orange on gold base looks good and becomes the first preference.
Whatever be it, stone jewellery designs and color stone jewellery will remain as the most treasured piece of ornaments for posterity.
Silver Base Jewellery
Silver as jewellery never lost its spark. Nothing can defeat gold when it comes to stone jewelry ideas is a myth.
Silver jewellery comes up with unique ideas which are relatively cheaper than gold. Which is silver base jewellery holds its fort when it comes to wide variety of occasions.
Shining stones look wonderful on silver base. This makes it liked by many ladies and even younger generation.
[Also Read: Swarovski Necklace Designs]
Chain style jewellery is also becoming a latest fashion trend in stone jewellery designs.
Bright Stone Jewellery
Meet bright colour stone jewellery which comes in stunning colors such as dark green, blood red, sea green, navy blue and more. They not only look wonderful with Banarsi thread work, they also look great for casual, semi formal and party occasions.
[Also Read: The Full Finger Fashion Rings]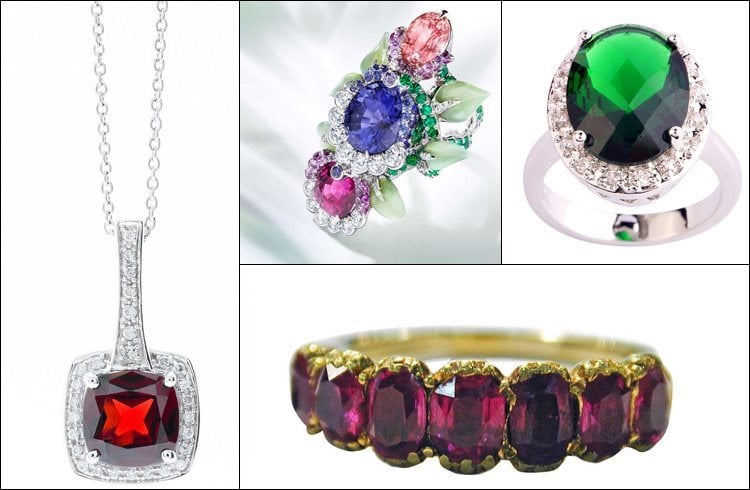 Stone Jewellery That's Natural
Jewelry inspired by nature is always exquisite. And it can be designed in a variety of ways. The choice is Natural Stone Jewelry and designer natural stone jewelry is amazing.
There are floral printed bangles, animal rings, seashell charm bracelets, leaf earrings and many more forms of Natural Stone Jewelry to consider.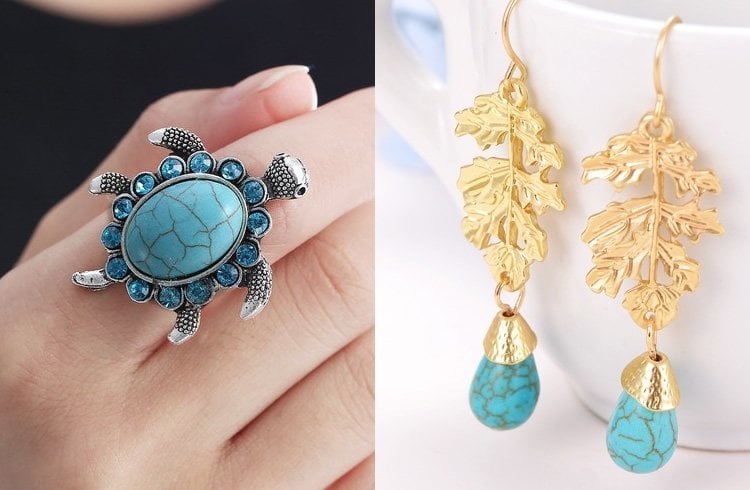 Feels nice to wear butterfly earrings or feather necklaces. Since they have beautiful lines, they are lovely accents to any type of ensemble. Every piece of nature inspired jewelry seems special with endless options.
[Also Read: Princess Diana Jewelry]
Consider these earrings hand-crafted by Mohd Tanveer. They have festive splashes of color and have layers of papri wood (Indian elm) and are worn on sterling silver hooks.
Healing Stone Jewellery
Not all stones are used to enhance the beauty of a lady. Certain gemstones have crystals that are used for their magical and healing properties. Wearing healing stone jewelry in the form of crystals helps to maintain focus, transfer as well as store the energy received through the system of auras and chakras.
Both Victoria and David Beckham have an interest in crystal healing. They have lots of Pink Quartz and Black Tourmaline in their bathroom.
Apparently, Princess Diana was an astute believer in the healing power of crystals.
[Also Read: Types of Diamond Cuts]
Always trust your intuition when it comes to selecting healing stone jewelry. Chances are you might be drawn to a particular stone before you are consciously aware.
The world of stone jewellery is truly vast. From the common man to the celebrity, both give in to this form of jewellery. Hope you are also a part of it.