Well, 2016, the year that went by brought its own sense of charm and appeal in terms of fashion and jewelry. There were stacking rings and earring jackets sitting pretty on hot dames and damsels.
2017 jewelry trends might make you see lot of statement jewelry in the form of necklaces, arm cuffs, raw stones, et al. But the interesting thing is that trends are moving from season to season. It means what was fashionably relevant in the winter, such as hoops and chains, can be safely put on in spring.
Lifting the mystery element, let us see how jewelry trends of 2016 are evolving and emerging as jewelry designs 2017, latest jewelry trends 2017, spring jewelry trends 2017, summer jewelry trends 2017, hottest jewelry trends 2017, teenage jewelry trends 2017, fashion jewelry 2017. It is going to be good fun tracing latest jewelry trends 2017.
First of all, I am taking New York street fashion dedicated to the fall-winter 2016-2017 season as the reference guide. You should after all get the latest and suave info bytes, isn't it?
1. Hoop Earrings
In the year 2016, hoop earrings were extremely popular in the earrings category going by their large circular shape. 2017 has taken over this trend, the only difference being that these earrings have doubled up for street style as much as office. It is another matter that hoop earrings have not found much acceptance for formal events.
Did you know that this style idea is borrowed from the jewelry of different tribes and ancient nations?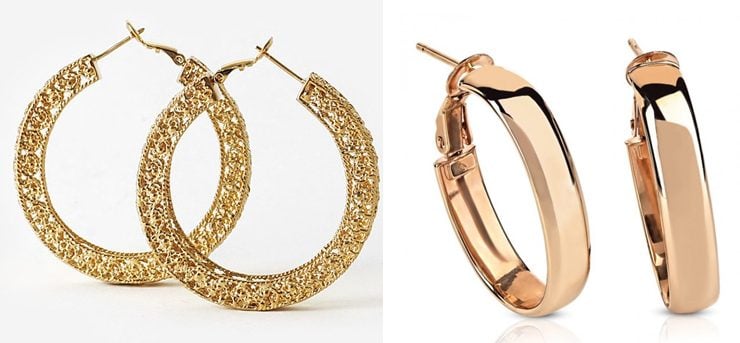 There is one more item in earrings which will stand out in jewelry designs 2017 – the 'chandeliers'. These long hanging earrings decorated with shimmering stones will be a great complement to your evening dress.
And then there are 'studs with pearls' – the more accurate version of earrings which are stylish and elegant.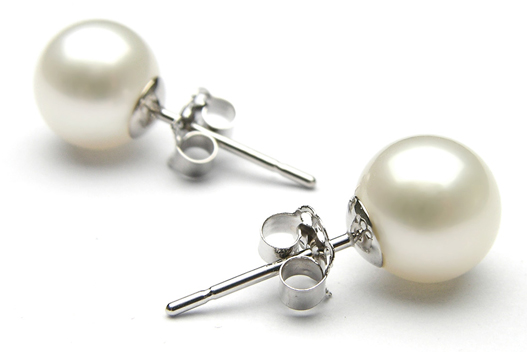 Let us not forget 'earrings-drops' which will never run out of fashion and are suitable for business.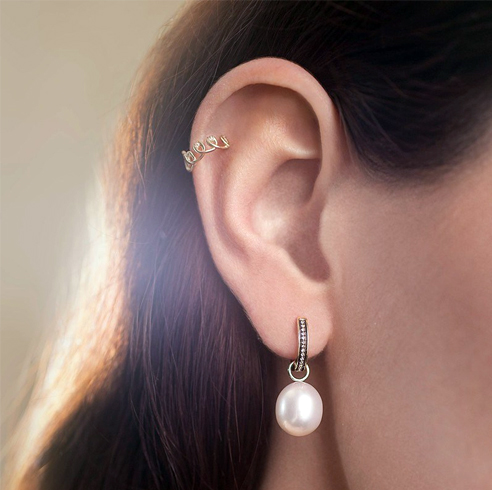 Ear Cuffs came in the 1990s and have come back again to be one of the hottest jewlery trends for 2016-17. There are piercing and non-piercing ear cuffs to suit you and your comfort zone.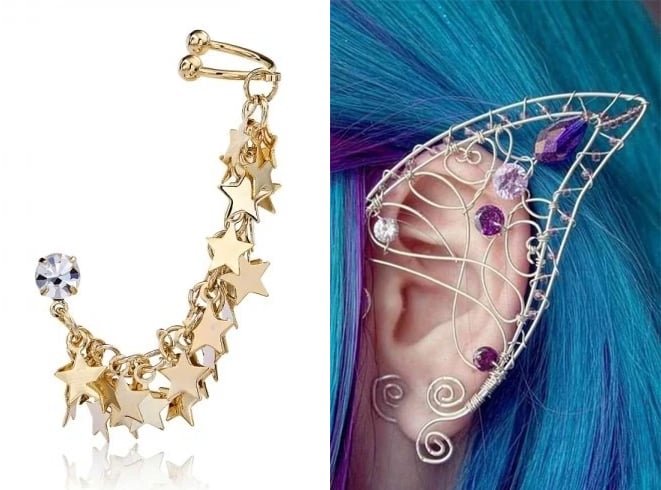 2. Bracelets
The fashion jewelry 2017 it seems is bursting at the seams. The fashion bracelets will be made mainly from silver metals (which is a repeat theme of 2016). But leather will also be added to the basic materials. Bracelets will be stylised as Indian, Turkish and Greek. Latest jewelry trends 2017 will also have bracelets adorned with crystals, chains and thinned threads with beads.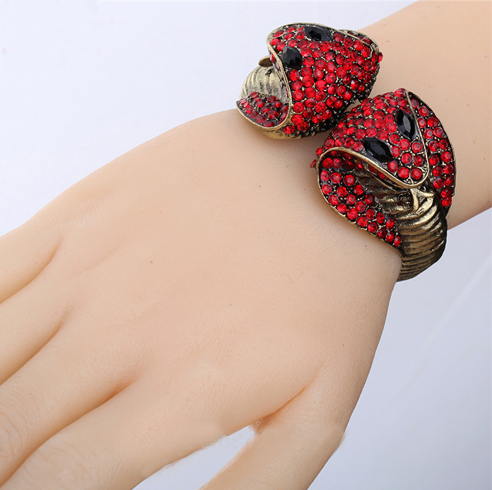 Ah yes, let us not forget 'handmade bracelets'.

3. Pendants
One of the flashy trends for 2017 is going to be pendants with colored letters or numbers dangling from a thin gold chain.
4. Rings
With gold boho rings having stones and crystals, spring jewelry trends 2017 is going to be a ringy affair. The key focus will be on unusual geometric shape, as in the year 2016.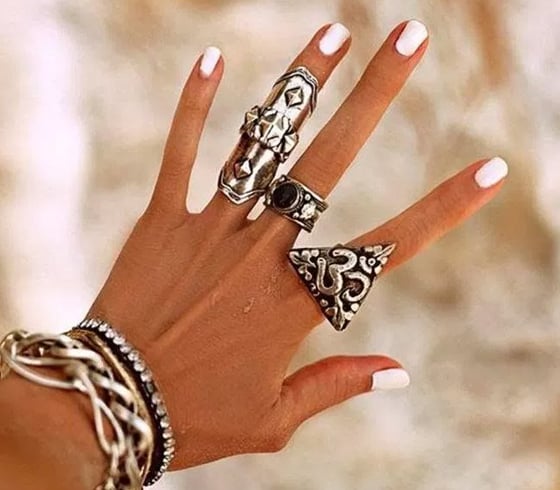 5. Sunglasses
Fashionistas the world over and designers too will swear by sunglasses. Hey, if you thought that has no relation with jewellery, you are wrong. Sunglasses have become a kind of jewelry a long time ago. A case in point – colored flowers which have studded Dolce & Gabbana eyewear. Well, 2017 could see sunglasses shining with chic in the literal sense of it.
6. Chokers
In the winter of 2016, chokers were not only popular, they were the in-thing. Since this type of jewelry is heavier, it might not draw all the attention in summers of 2017. But spring time would still make choker as teenage jewelry trends 2017.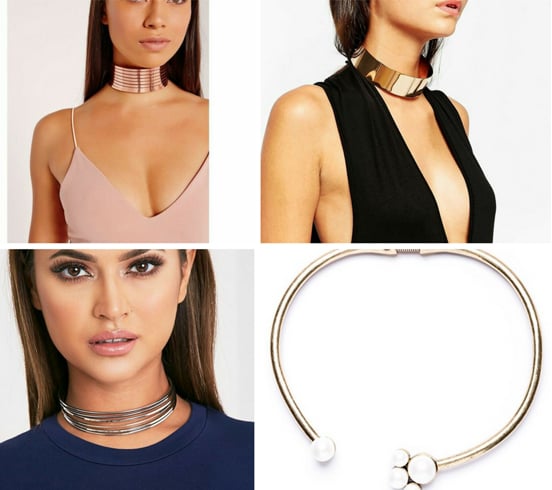 The new trend buzzing is 'leather choker' with large pendants set in a round shape.
7. Statement Pendants And Necklaces
Give up the small and simple pendants because it is time for the statement pendants.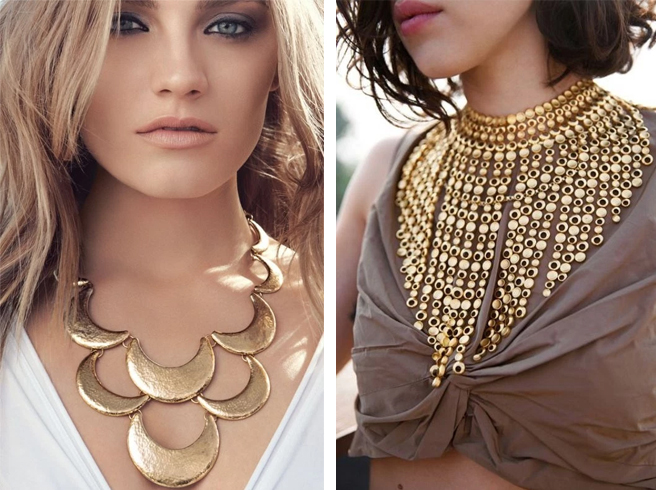 If you love wearing small pendants but in large number and multiple layers, then there are multi-layered pendants.
[sc:mediad]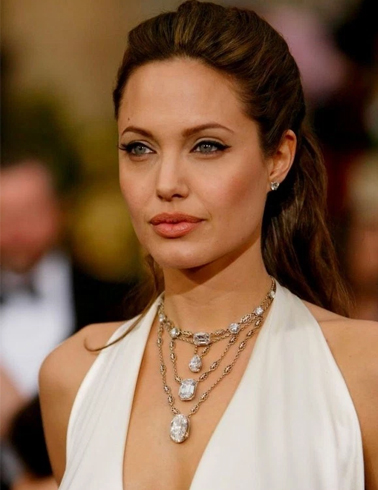 8. Cervical Adornments
One of the trending fashion jewelry 2017 would be necklaces made from wood and metal, to bulky short beads and bright jewelry with multi-colored crystals.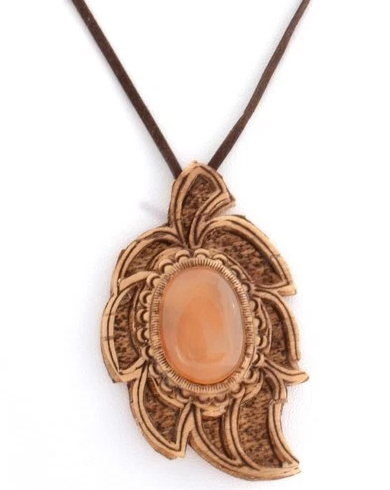 The most popular color of 2017 could be difficult to name. But the most fashionable colors could be aquamarine, yellow, red (shade of ripe strawberries), coral shades, tender blue, white, tender green and black & white.
So my darlings, I hope you are reasonably kicked by latest jewelry trends 2017. Which are the hottest jewelry trends 2017 according to you which you love and want to spend a fortune on? Write to us in the comments below.
Images Source: Pinterest