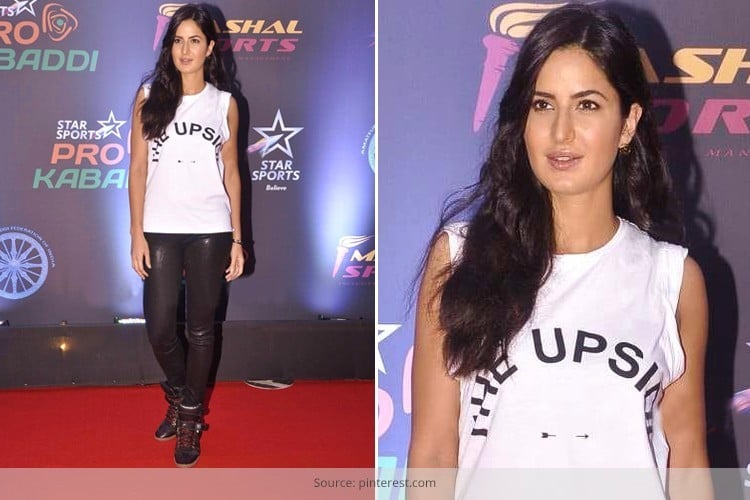 There are very few people in this world who can rock clothing items made of shimmer. Of course, the Kardashian sisters definitely know how to do it. The Jenner sisters also nail the shimmer outfit look. To be very honest, Kris Jenner and Caitlyn also wear shimmer outfits extremely well. This is something you will have to agree with us on.
Back home, Jacqueline Fernandez does a smashing job of wearing shimmer skirts and pants.
Apart from Jackie, I've seen very few people who can look model-esque in shimmer skirts or pants. Malaika Arora Khan, perhaps may be one among them.
A new hottie who has been added to my list of 'can wear shimmer like a trigger' look is Katrina Kaif.
Last week, Katrina wore a black outfit by Balmain and looked gorgeous.
Yesterday, she wore shimmer pants and gave all of us major fashion lessons.
Here's what she wore –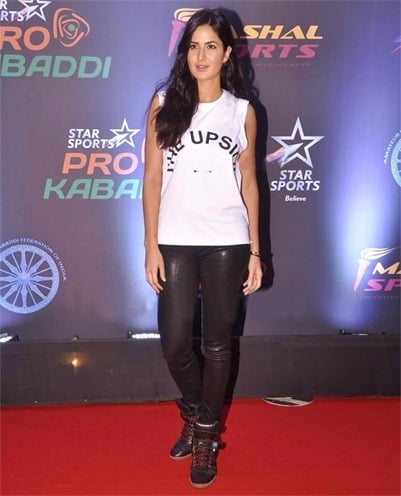 When it comes to such controversial items of clothing, there are few reservations that everyone has. Firstly, it's the fact that shimmer leggings are skin tight and tiny bit uncomfortable. Then comes the fact that, we have to be very careful while styling them.
[sc:mediad]
Ms. Kaif has answers to both our question – wear it like a boss.
To tone her outfit down, she's worn a plain white tee shirt and black ankle length sneakers. And to be honest, her final look, is fab!
Nothing too fancy or too flashy. Just the way we like it.
Yay or Nay?