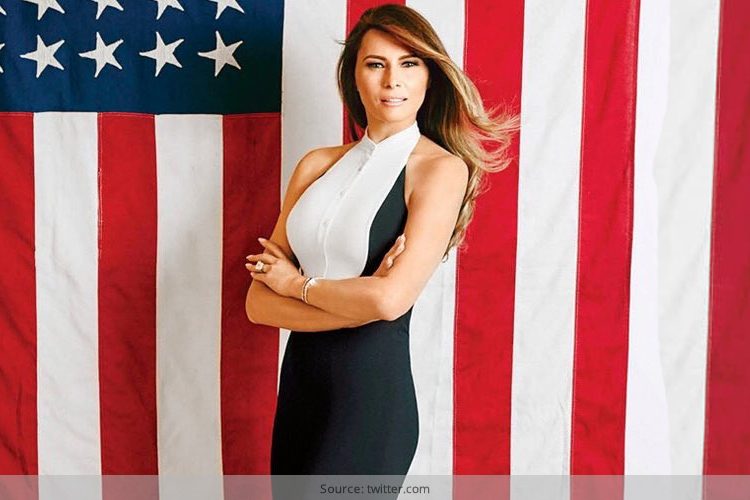 Michelle Obama was perhaps the most beloved First Lady the US has ever had – And, yes! I am aware that Hillary was once a FLOTUS too. Putting on the shoes left by Mrs. Obama is going to be a challenge for the new First Lady of America, Melania Trump. Sure she is a paragon of beauty, but it needs more than physical charm to charm the millions of citizens that together form the great United States. How well do we even know Donald Trump's better half? Here are a few important facts that we might want to familiarize ourselves with.
Little Miss Knauss
The soon to be First Lady was born Melania Knauss to Victor and Amalija on 26th April of 1970 in Novo Mesto when the southeastern Slovenian city was a part of Yugoslavia. Melania's father managed a car dealership while her mother was a pattern maker designing kid's clothings. It was while she was still a student of the University of Ljubljana when she boarded the plane to pursue her career in modelling. Often being joked about for her unique accent, Melania is actually proficient in five languages, namely French, German, English, Serbian and Slovenian.
The Glamorous Model
One of her first major modeling gig was signed in Milan in 1988. This followed her move to the Italian city in 1992 when she was titled the runner up in a Slovenian modeling contest. She later flew to New York in 1996 and hence commenced her flourishing career in modeling. She signed up for numerous campaigns and fashion shoots. Melania has since graced magazine covers like Ocean Drive, American Vogue Bulgaria, New York Magazine, InStyle Weddings, Vanity Fair Italia, GQ, Allure. Way back in 2000, she was featured in Sports Illustrated's Swimsuit Issue as a bikini model.
[Also Read: Soon To Be FLOTUS, Melania Trump Has a Style Statement Like None Other]
Meeting Her Prince
The dream started taking shape in 1998 when she met Donald. Now believe it nor not, she didn't share her number with the businessman and took his instead. Why you ask? She didn't want to be just another woman he called. "As if I give him my number, I'm just one of the women he calls," she said. Moomba in New York hosted their first date. Donald proposed to his soon to be wife in 2004 after a courtship of six years. The couple married the following year and Mar-a-Lago, Trump's Palm Beach estate.
Tying The Knot
On January 22nd 2005, Melania became Donald Trump's third wife without the slightest hint of the First Lady status awaiting her in 12 years. She was welcomed by her four step children Donald Junior, Ivanka, Eric and Tiffany. As the bride of a wedding that cost $1 million, she dressed in a Christian Dior Couture wedding gown by John Galliano. The gown featuring a 13 ft train and was embellished with 1500 crystals and was completed in 550 hours. In March 2006, the couple welcomed their baby boy Barron William Trump. She adores her son, as any mother would, and calls him Mini Donald. Barron has been raised bilingual and speaks his mother's native Slovenian fluently.
The Vital Presidential Campaign
The empress of the Trump empire has been shoulder to shoulder with her billionaire husband throughout the election campaign, albeit, in some of the most envy evoking pieces from Gucci and Roland Mouret. Those debates had me appreciating her stylist more than her speech writer – Just Kidding!!! But I was not the only one floored by her style. She won undebated plaudits for her style universally, even for the speech that suffered accusation of plagiarism of one of Michelle Obama's 2008 speeches.
More Of The Soon-To-Be First Lady
Melania is going to be the second First Lady of the United States who is not a naturally born citizen of the country. The country has a thing for glamorous First Ladies though, and she is going to be the third one who has been a model. She said during election campaign that she envisions her role as the First lady to be very traditional and pledged to devote her time at the White House toward anti-bullying campaign. Donald Trump had an itsy-bitsy role in Home Alone. And then Melania had one in Zoolander where she had played herself. She has been running her jewelry line that she launched in 2010 with QVC. "How to Get Away With Murder" is her favorite TV show – now that's a little brow-rising. But the very glamorous lady has also served the American Red Cross as a goodwill ambassador. Call it irony, but in 1993, she was featured in an advert of Slovenian fashion label where she played US's first female president driving Air Force One and touching up her make-up in the Presidential cavalcade while signing a pro-immigration document.
Social media had bullied her enough on plagiarism charges, and we figure that led to her fight against cyber bullying. Regardless of the reason behind, we can only agree that this is a beautiful thought and wish the lady an eventful and exciting term with success in all her endeavors.