Just a final touch-up in the mirror before leaving off, and –wait! Something's missing. What is it? Trying giving a final touch to your look can be complicated, especially after endless fittings and textures. Whether you're going for floral tops, billowy dresses, or leather jackets, there are certain ways to give your ensemble that extra something. What's the final touch that can give your look an extra edge? Mismatched earrings are the simple answer to a fashion forward look. Just like matching prints with ensembles, adding dimension with mismatched earrings can be fun.
Former supermodel Kate Moss once remarked at the launch of Ara Vartanian Jewellery Collection, "Nobody wears pairs of earrings anymore; it's old fashioned. I like to throw it on, mix-and-match earrings. It's cooler when its' not styled much."
Is she right in saying that? Are matching earrings outmoded now? Well, its' all about expressing oneself. You can have fun with it and just be yourself. If you want to mismatch, then go for it.
We're bringing to you some of our favorite mismatched earrings. Just keep reading and take tips!
How To Select The Best Mismatched Earrings?
Deliberately wearing single earrings or mismatched sets has become the latest jewelry trend. Naturally, the trend has spilled over the trend market, and several brands showcasing mismatched sets for purchase. With a surplus of options, you may feel overwhelmed in finding the right pair- but don't stress. This is a great way to come out of your comfort zone before being overly dramatic.
Looking for the right pair of mismatched earrings is essential to avoid looking like you've worn two wrong set of earrings. For picking the best mismatched earrings, you may bring your attention to few factors.
Pick mismatched earring sets that complement each other. Few popular designs are leaves, geometric, flower, etc.
Color is another aspect. Pick similar hues like gold, yellow, and white that connects two pieces together.
Choose metals that correlate even if there are different in design.
Or simply get creative by mismatching earrings you already own. Combine a dramatic pair of statement earrings with a stud for a trendy finish.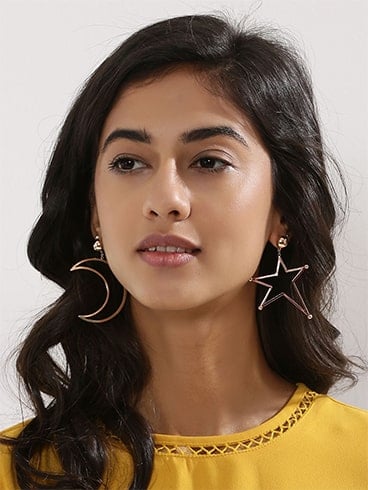 Types Of Mismatched Earrings:
As much as love wearing matching earrings, you can choose to wear something different like mismatched sets for a change! The not-so-subtle trend is spot on and actually versatile-if you dare to wear it. This is especially so because you get to experiment with multiple piercings. Scroll down to learn more about the different types of mismatched earrings.
1. Single Earrings:
Try to mix and match different single earring sets like studs, hoops, charms, and pendants. You can match them with earrings you own already, or wear several of the different styles together.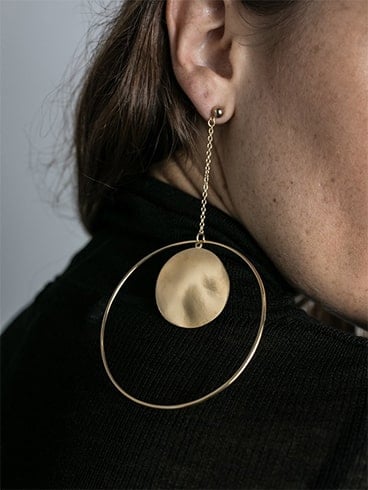 2. Inverse Colored Earrings:
Another way to mismatched pairs is to opt for inverse colored earrings. Or select a pair that has two different shapes and colors. This can make for an eye-catching look.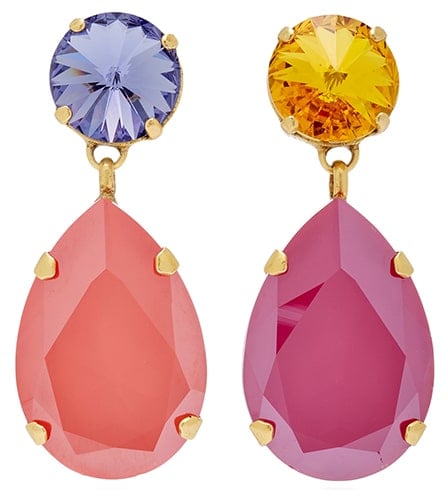 3. Varying Length Mismatched Earrings:
If you want to make a bold statement, then select a pair of mismatched earrings with varying lengths on either side. You can also switch them from ear to ear.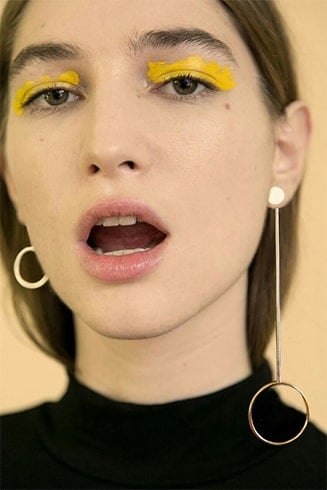 9 Awesome Pairs of Mismatched Earrings:
Adding a bit of quirkiness with an unexpected choice of jewellery can be the right choice to elevate your look. Check out few pairs we've picked out below and embrace the trend.
1. A full constellation set in one ear and a simple star on the other are great if you're trying the trend for the first time.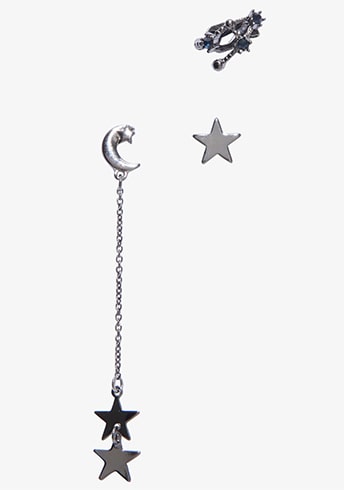 2. If you're browsing for something with more edge, try mismatched earrings with varying lengths. This pair of statement earrings is both feminine and formative.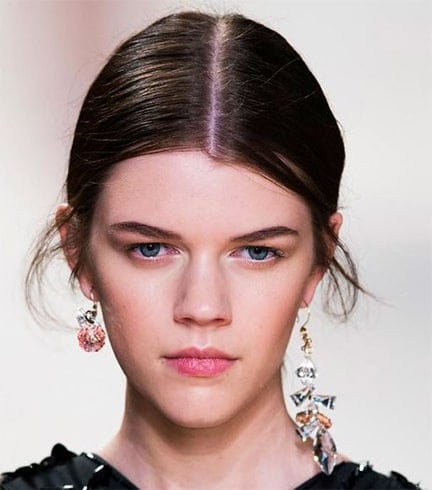 3. Wear your initials matched with your loved ones with these mismatched stud earrings.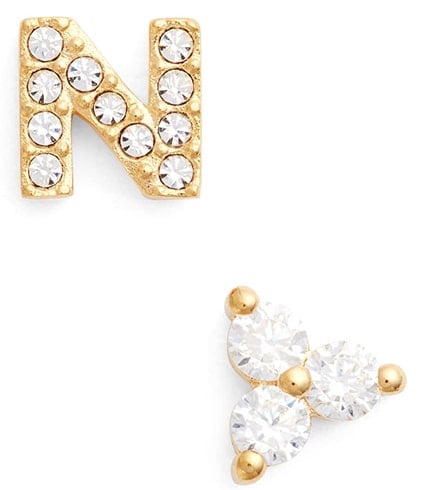 4. The asymmetrical earrings stands out with the long bar design set.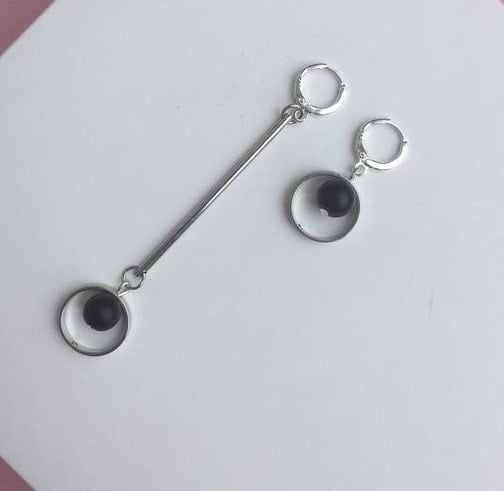 5. You can pair the mismatched drop earrings either up the lobe or hanging down for a more edgy look.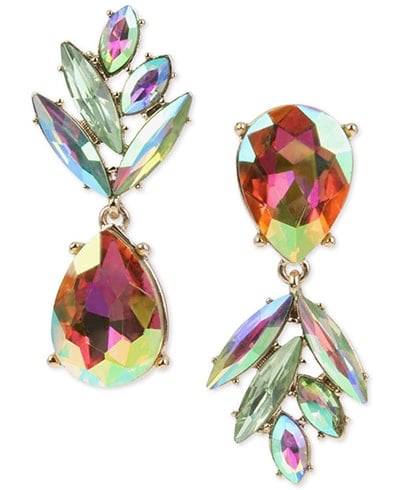 [sc:mediad]
6. Mixed metals are another popular choice. A pair of different sized mismatched earrings is great to try on one ear if you have two piercings.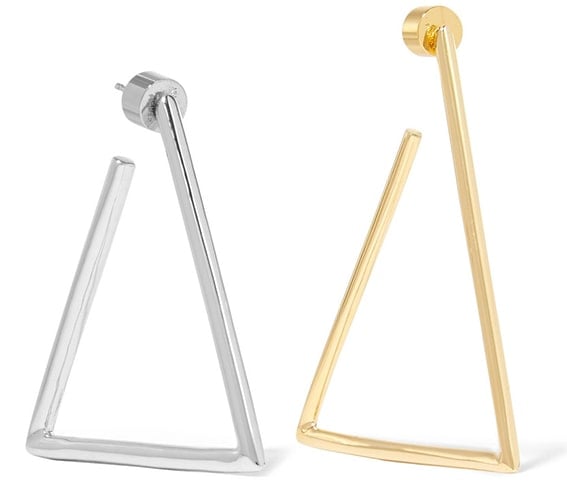 7. Mismatched tribal jewellery is delicate and beautiful. Try these tribal inspired earrings for an ethereal look.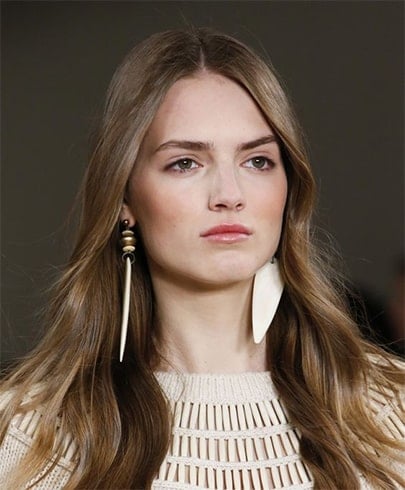 8. Another mismatched jewellery trend that is full of personality is the threader earrings. They are perfect for those uncomfortable to wear dangling earrings. You can also alter the height by threading them through the ears. The thread-like earrings are delicate and can be matched with anything. We love the blending when matched with an architectural pair.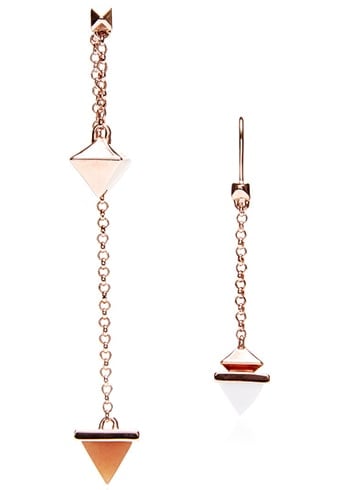 9. Not only is the design of mismatched earrings different, but the stone shapes also come in different shades and makes it all the more exciting.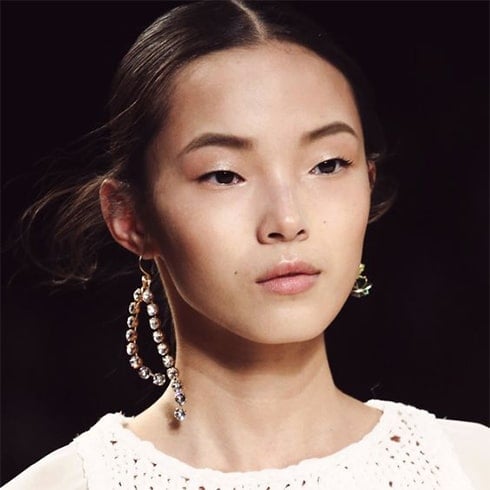 The trend of mismatched earrings is both individualistic and special. The simple addition of the trend can allow you to express your authentic self. Like we mentioned, this is a simple way to pull off your look and you can pair it with anything you like. Select whichever style you prefer: different designs or colors. Also, bring the focus on with single earrings. If you go for subtle earrings, you can wear them practically with anything. While bold mismatched earrings are more fun, you can wear them to special get-together and special events.