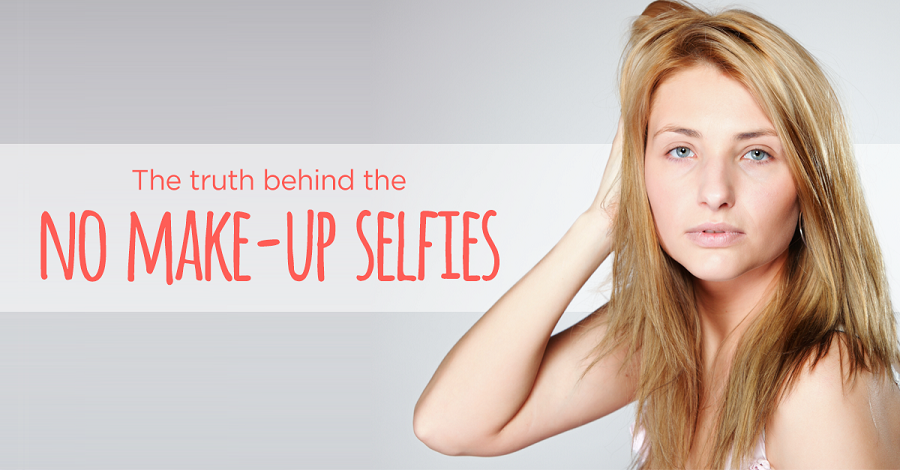 When you are absolutely into the selfie craze then you must be aware of the style that's trending all over, just like the 'no makeup selfie'. Initiated by the celebs, the no makeup pictures are the latest social media craze, especially in Twitter, Instagram and Facebook. And this trend has even raised whopping sum of money for Cancer Research!
As celebs started flaunting their bare faces across social media channels, it immediately became a trend, with everyone clicking their pictures sans makeup.
Perhaps, the phrase, 'less is more' best suits here and with no makeup photo fashion, they have taken this theory one step ahead in terms of beauty. Even this is one of the first in the latest social media trends that has stood for a noble cause – cancer cause. With celebs urging everyone to go makeup free on their pages, their retweets are alternatively contributing hugely to Cancer Research.
The 'no makeup selfie' is perhaps the first selfie to raise millions for charity.
Since beauty is all about going natural and the raw faces of the celebs have become a lovely reminder to all the beauty freak folks that there is nothing truly called 'flawless' after all!
Gwyneth Paltrow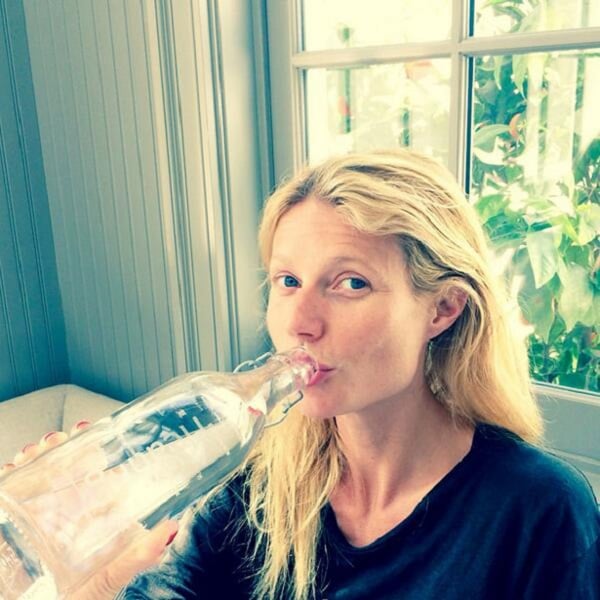 Hollywood's Gwyneth Paltrow was also caught up with the no makeup selfie craze a few weeks ago. Gwyneth who shared her natural face to celebrate World Water Day, also posed with drinking water with a message, "Water is full of healing power". So, this summer drink a lot more water if it can make you look this good!
Kendall Jenner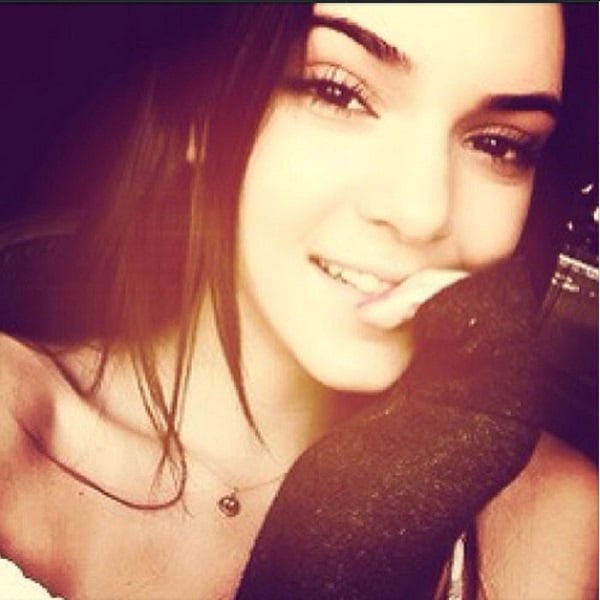 Kendall Jenner has been making headlines for her natural beauty after she walked shows including Marc Jacobs and Chanel during Fashion Week and this makeup free selfie of hers tells it all.
Cara Delevingne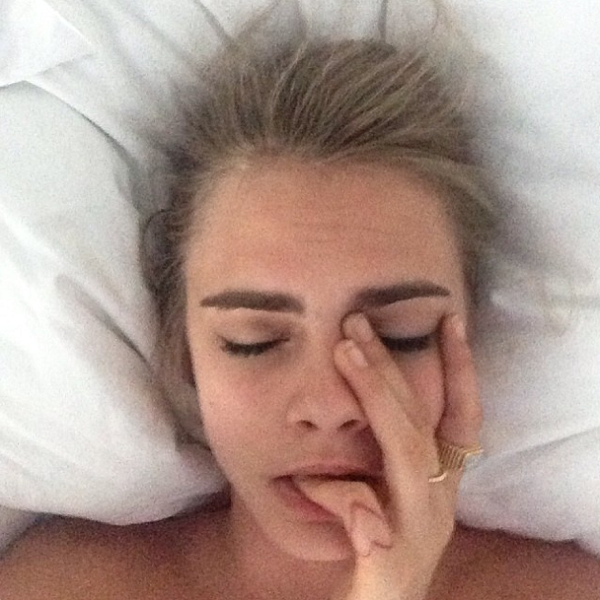 Supermodel Cara Delevingne, who is famous for her thick brows, shared her morning snap after New Year's Eve, where she was spotted partying with Rihanna. She captioned her photo, "Last night was epic! Morning 2014, #ouch".
Lady Gaga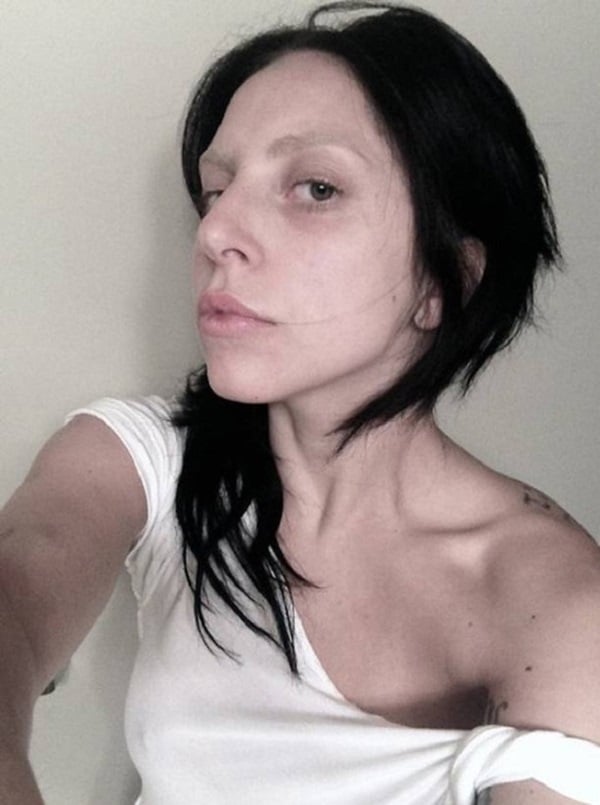 Known for her bizarre makeup and outrageous costumes, it was definitely surprising to see Lady Gaga doing such a raw selfie without any drama and rather embraced her "Born this Way" lyrics when she posted this photo on her website last summer. Well, more than that album, we were much reminded of her Monster album after seeing this pose.
Cheryl Cole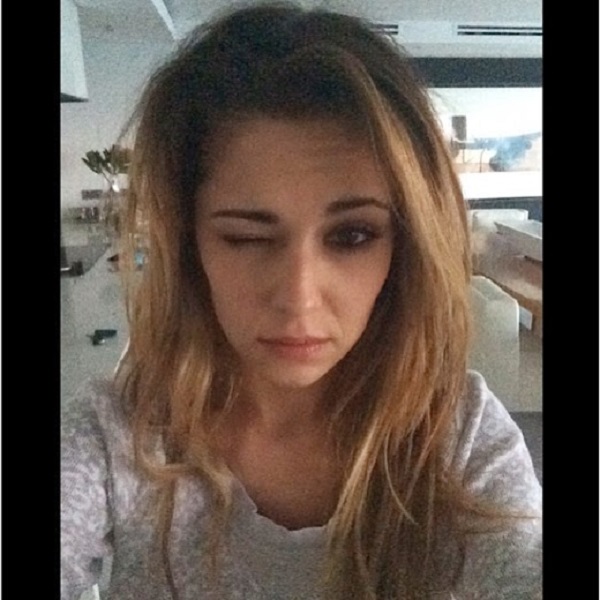 Pop princess and X Factor judge Cheryl Cole also joined in the fight against cancer and posted this makeup free photo of herself last week with the caption, "I woke up like dis." I think we all wish we could wake up looking this pretty!
Miranda Kerr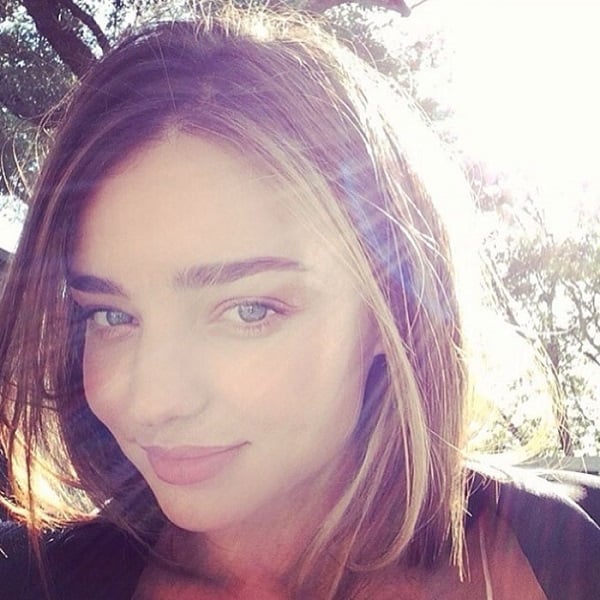 The VS angel Miranda Kerr shared her natural beauty selfie before shooting a campaign for H&M.
Rihanna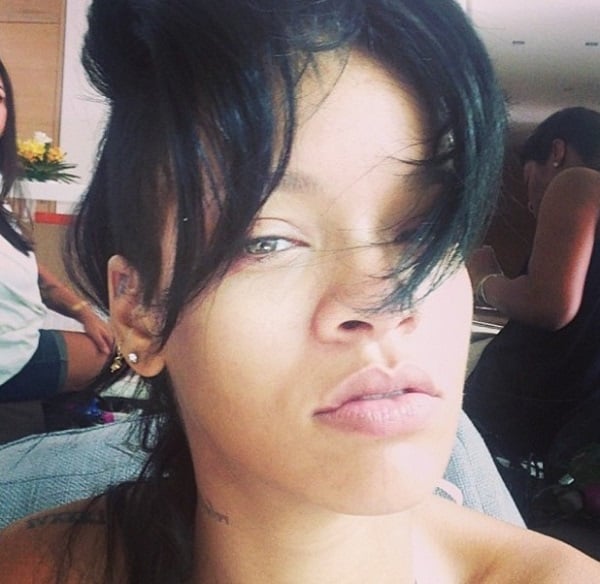 The girl, who is now ruling the music world had recently shared a series of selfies from her Barbados trip, inspiring her female fans from 34.7 million Twitter followers to go makeup free. She had posted this image with the caption "just got 'laid'."
[sc:mediad]
Beyonce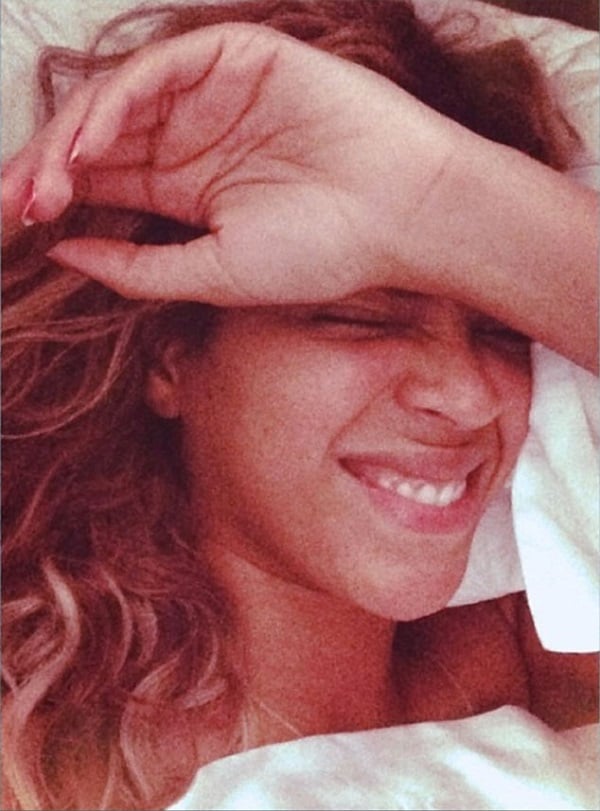 Even Queen B had shared her beautiful bare faced pix for us mere mortals to see! Through a series of shots uploaded to Instagram, Beyonce is seen lying in bed, laughing, without a trace of makeup on her face. Unsurprisingly, the photos received hundreds of thousands of comments and likes from her followers!
Demi Lovato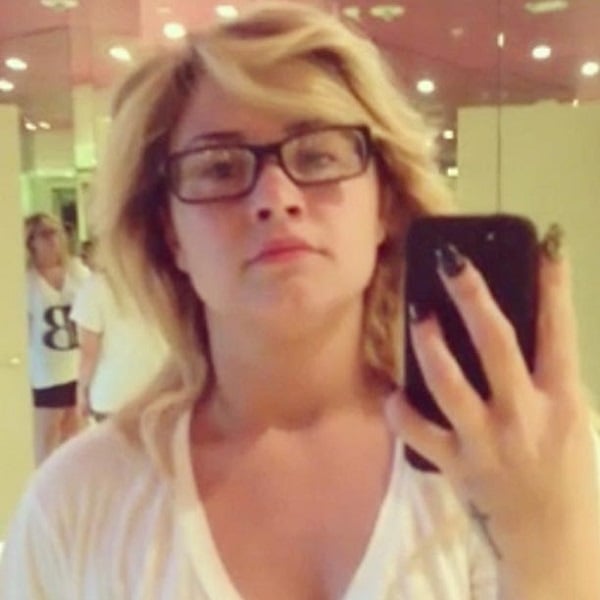 Demi Lovato encouraged her millions of Twitter followers to go makeup free by posting her own bare-faced snap last April  with the motivational phrase: "Ladies be brave today…take off your makeup…WE are beautiful." It seems Demi is certainly inspirational since thousands of her followers or 'Lovatics' then sent the star photos of their own makeup-free faces!
AnnaLynne McCord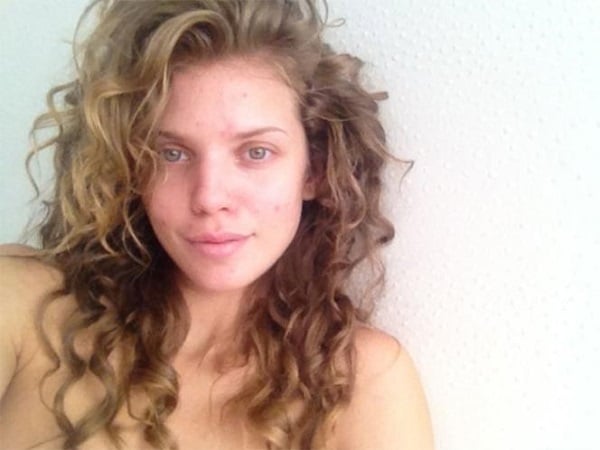 A similar message was also shared by AnnaLynne along-with her selfie. She had posted this filter-free photo with the caption, "I woke up this morning and decided I'm over Hollywood's perfection requirement. To all my girls (and boys) who have ever been embarrassed by their skin! I salute you! I'm not perfect – and that's okay with me!"
Last but not the least Miley Cyrus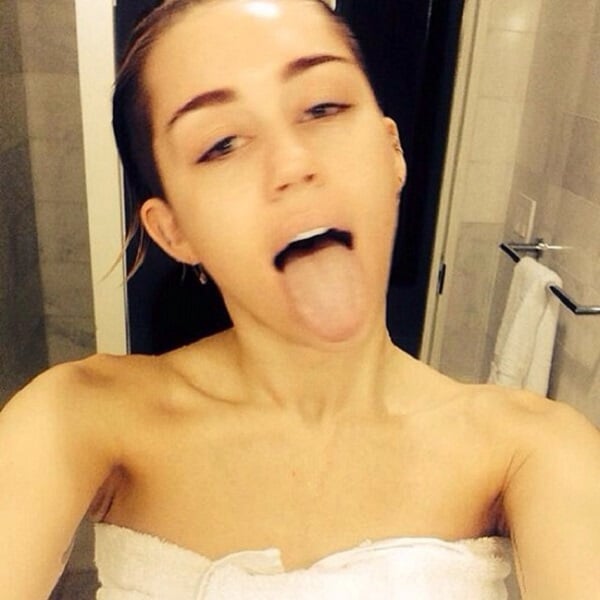 Perhaps she is among the few celebs, who have shared maximum number of selfies. It was pretty expected to see once again her crazy side. She shared her no makeup selfie clean out of the shower a few months ago. Fresh faced and beautifully natural, it is of course ruined by that signature tongue of hers!
Bollywood no makeup selfie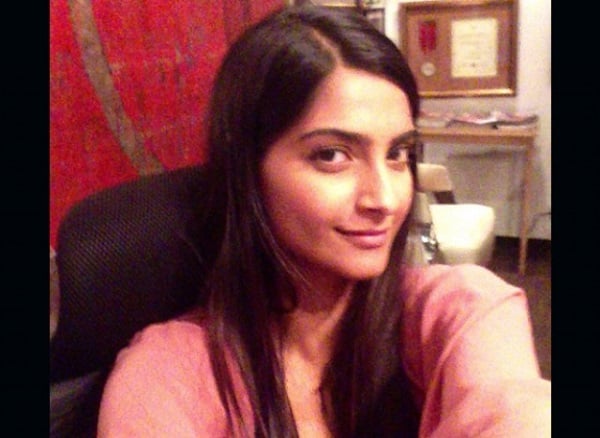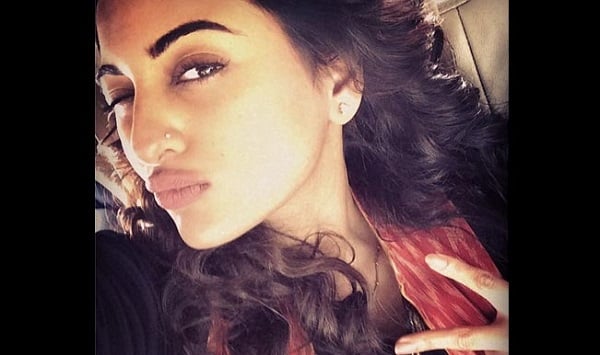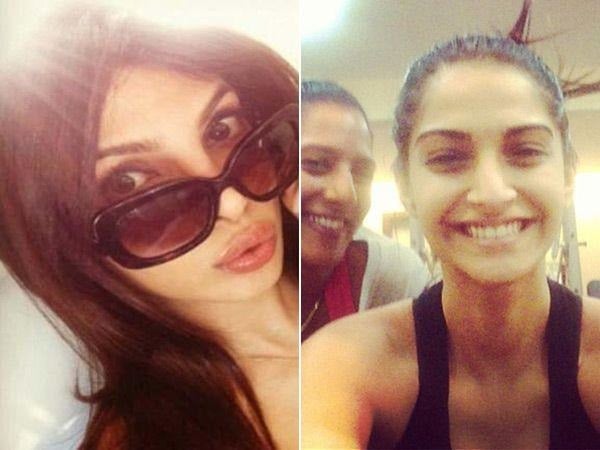 Even the selfie craze seems nowhere to die in Bollywood and the makeup free images are a rage these days. From Priyanka Chopra, Sonakshi Sinha to Sonam Kapoor and Deepika Padukone, almost every actress is seen posing with their nude faces for their social media fans. They may not be doing this for a cause, but they are for sure completely into this craze, whilst inspiring all of their female fans to go makeup free atleast for their Twitter and Instagram profiles.
How to perfect the 'no make-up selfie' with 5 steps? Continue reading!
#Step 1 – Cleansing formula
Remove every trace of make-up with a gentle cleansing formula.
Clarins Cleansing Milk with Gentian removes all traces of makeup and impurities, works gently yet effectively in removing dirt, contains natural ingredients, not at all harsh on the skin, does not break the skin out.
#Step 2 – Soothing eye cream
Since you can't use as it comes under makeup, opt for a soothing eye cream instead to reduce any puffiness, such as the Nature's Co White Rose Under Eye Gel.
White roses, the primary ingredient of this eye gel, are known to stimulate the blood circulation as well as moisturize and hydrate your eyes as you sleep. The anti-inflammatory properties help to prevent dark circles and reduce the fine lines. Many say that this is the best cream for dark circle removal available in Indian market today!
#Step 3 – Moisturizer that combats shine
For women with oily skin, they should go for a moisturizer with mattifying ingredients to reduce shine.
Neutrogena Oil free Moisture SPF 15 includes a formula so that the key ingredients are easily absorbed into the skin, to combat shine.
#Step 4 -Ultra-hydrating oil
Replace your highlighter with ultra-hydrating oil.
Create a dewy complexion with Indian Neroli Oil Ultra Hydrating Body Lotion, and use your fingertips to dab a drop onto your cheekbones for healthy, radiant skin.
#Step 5 – Lip care cream
If you love to highlight your pouts without lipstick, use a plumping lip care cream to enhance your pout.
The MAC Tinted Lip Conditioner SPF 15 is clinically proven to boost lip volume in just five minutes. SPF 15 makes this lip conditioner an excellent sun-protector. It acts as a great moisturizer and your lipstick lasts longer when applied on this balm. The slight tint and sheer makes it wearable even without makeup.
 Hope this helps!!