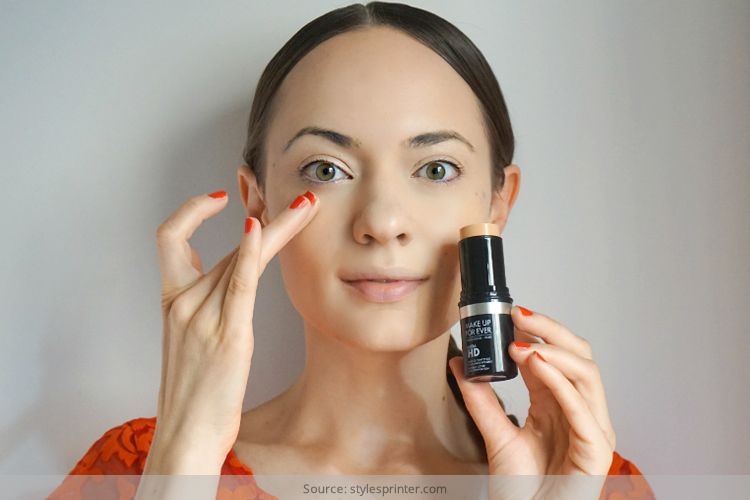 Makeup sticks- what comes to your mind when you think of makeup on a stick? Well naturally you might be totally against it! After all, how can makeup be flawless if you have stick makeup? Will it actually stay on your skin? Will it match my true shade? There are so many questions that might be whirling in your mind right now- The good thing is, we are here to answer your questions about makeup sticks!
Makeup stick, as the name suggests is just makeup which is manufactured in the form of a stick. So there is no pump, no applicator or any brush, all you need to do is dab that stick foundation makeup and you will have your skin flawless in no time!
Not just foundation, but you also have makeup highlighter stick, makeup remover stick and even an eye stick. The funda is the same-your makeup is available in the form of a stick and you just have to dab it in the concerned area!
Let's start with the stick foundation and the best stick foundation available in the market right now:
Maybelline New York Fit Me! Shine-Free Stick Foundation Rs. 630, available at any makeup store)
Are you one of those who have that constant shiny glow on your face? That oily T-zone can reflect light perfectly. So would you want something that will make your face oil-free and prevent it from getting cakey either? Then this stick foundation is just the one for you! Bonus points for being extremely cheap and you wouldn't even have to worry about an unnatural glow. This stick, however, can only be used for a light coverage and if you want something which covers blemishes and scars even better, then read on!
[sc:mediad]
Here are some of the different shades available:
Anastasia Beverley Hills Stick Foundation (Rs. 1500, out soon)
This magic product isn't out yet, but the beauty bloggers who have used it swear by it. The product gives you a medium to light coverage and also doubles up as a concealer. Dab it on those areas you think needs some concealing or use it to mattefy your look. The best thing is- it hardly looks like you have something on you!
Lotus Herbals Natural Stick Foundation (Rs. 345, available at all makeup stores)
If you are a stickler for all natural products, this drugstore makeup stick is your savior! As an Indian product that is available so cheaply, this product actually packs in a punch and looks great on Indian skin. It blends extremely well and leaves a soft dewy look on your face. The smoother application is thanks to it easy gliding action. It is perfect for Indian weather and works well even during the winters! Just add some moisturizer and glide on- you are set for the day.
Stila CC Color Correcting Foundation Stick (Rs. 2800, available at Sephora)
Stila is an amazing company and their color correcting range actually works like magic. Most of us have a skin, which has patches, there are red ones, the green ones and even the pale ones. Colour corrections works to neutralize all these different colours on your skin. Brownie points for this product having the best Vitamin C ingredient too! Regular usage has shown to decrease the appearance of these spots. Yes, it is a little on the expensive side of the spectrum, but trust us, you won't regret this buy!
Here are our best picks for the best makeup sticks available in the market. Let us know in the comments section which one you loved the most.
Remember: While buying makeup sticks, always choose the formula that suits your skin. There are powedery as well as a little liquid version available. Try on the different shades and formulae before zeroing in on the stick foundation you like the most!