After almost a two-year hiatus, Aishwarya Rai Bachchan will be back on the silver screen with her much talked about upcoming release, Fanney Khan. Her pop star avatar created by none other than Manish Malhotra is already creating a lot of buzz. Read on to get a sneak peek into her character Baby Singh's wardrobe!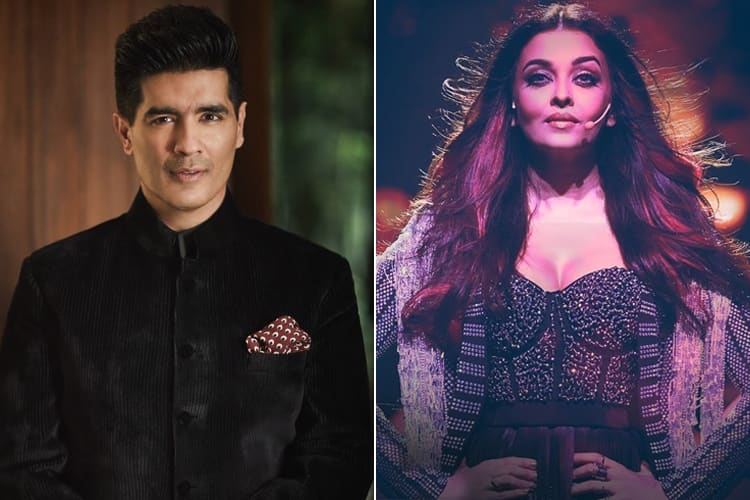 Fanney Khan is a remake of the Dutch comedy, named "Everybody's Famous". The movie revolves around the story of a father who passes on his dream of becoming a singer to his teenage daughter and does everything to help her fulfill her aspirations. Actor Anil Kapoor will be seen portraying the lead role of Fanney Khan.
The movie will see Ash play a role more akin to her real life. Much like the superstar herself, Aishwarya's character, Baby Singh is a sensation albeit in the world of music. A top pop singer, Baby Singh is everything glamorous on stage with oodles of oomph. Away from the limelight, she's a warm and soft-hearted person.
Details Of Aishwarya Rai's Pop Star Look In Fanney Khan:
An imperative aspect of a superstar's life being dress-up, costume designing for Baby Singh deserved the utmost importance. It came as no surprise that Bollywood's most popular costume designer, Manish Malhotra, who is known for his love for everything glamorous has been designated with the task of creating a larger than life ultra glam and diva-licious look for Aishwarya's celebrity character in Fanney Khan.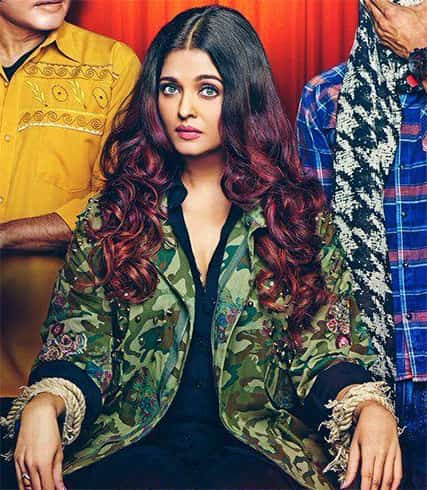 The designing genius entrusted with creating a diva look for Ash in Fanney Khan has a long history of dressing up the stunning lady. From rendering her spotlight-worthy red carpet looks to dressing her movie characters in iconic outfits to having her as his showstopper, Manish Malhotra has had Aishwarya Rai Bachchan play his muse for decades now.
In an interview to Vogue India, Manish highlighted an interesting similarity between Ash and Baby Singh stating, "Baby Singh is a very popular singer. She's got the superstardom of what Aishwarya has in person and she also has the heart—she's soft, she's young and she is warm, and it's very close to Aishwarya's personality. Aishwarya is very warm, she has a lovely laugh, she's intelligent and has maintained her friendships and relationships over many years, so I felt there was a nice parallel there".
We have to admit we are loving the first looks of Aishwarya's Fanney Khan appearance coming in right after that trailer launch. Donning an absolutely gorgeous avatar, Aishwarya surely nails the glamorous pop diva look.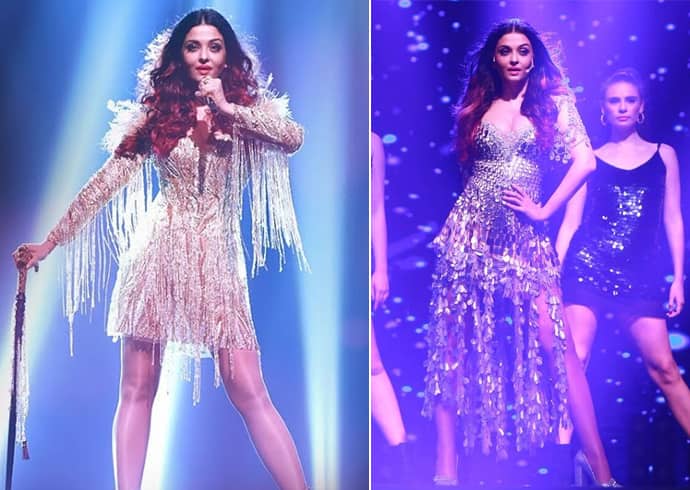 Popular singers like Beyonce, Ariana Grande, and Selena Gomez featured on Malhotra's vision board for Baby Singh. Drawing inspiration from the wardrobe of these acclaimed singers, Manish has attempted to create a fitting parallel.
The generous dose of sequins and the red hair color definitely make a killer combo and the result is scorching hot!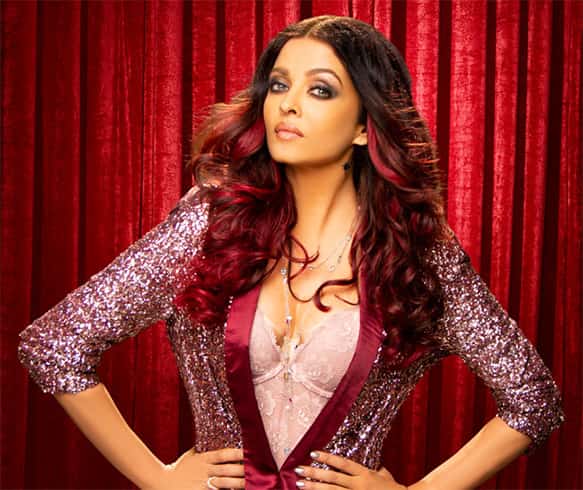 Baby Singh's wardrobe is a deviation from the dress-ups of stereotypical pop stars. A pretty mix of high street and high fashion Manish has picked outfits ranging from denim and camouflage jackets to glamorous dresses to simple basics. Some blingy 80's inspired looks done up using sequined blazers and jumpsuits are sure to grab the attention.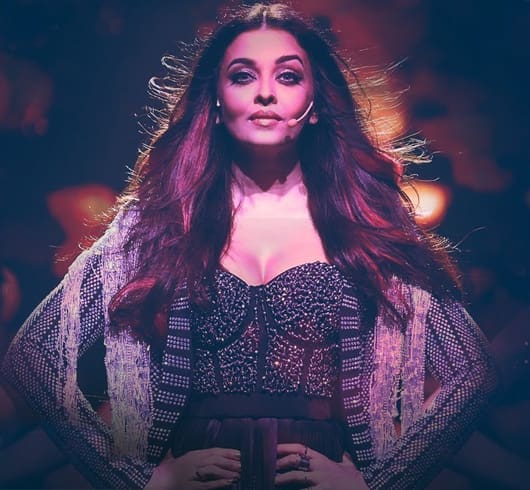 Her big hair updo with striking red streaks cannot be missed and Manish gives credit for the idea to Ash herself. The designer shared, "The hair was more of Aishwarya; she wanted to do like this big hair. When she showed the hair to me, I was like yes, we should go ahead with it. I think she carries it off really well."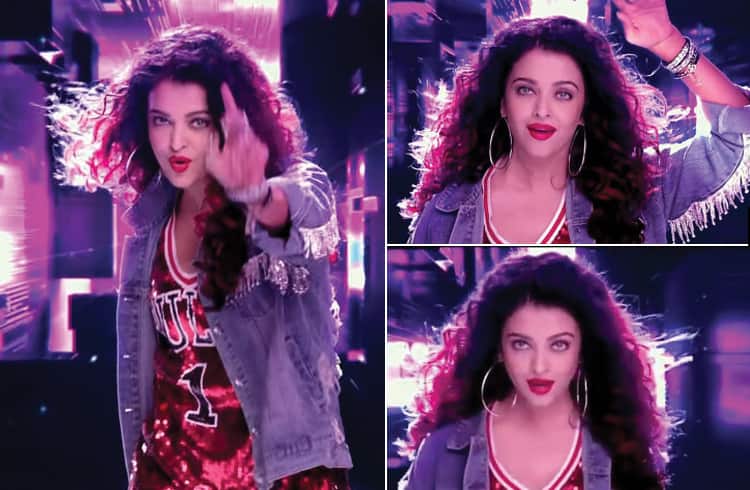 While the shiny and starry costumes are one part of Baby Singh's look, Manish consciously tried to highlight the more normal side of celebs creating real and relaxed off-duty looks for the actress in the film. Manish says, "People see stars as divas, but they are human too and that's what we are trying to portray in the film."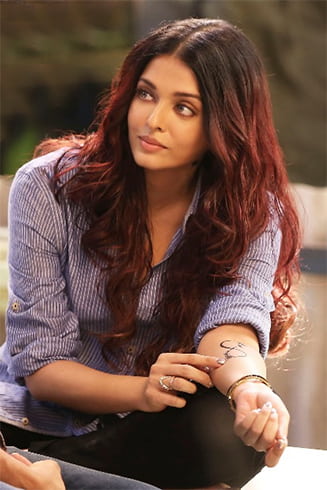 Bringing in aspects of Aishwarya's personal style, Manish has included elements like denim, sneakers and a host of happy and fun fashion items quite similar to Ash's everyday wardrobe.
Her off-stage look in the film are sleek and on point with over-sized jackets, glares, and ankle-length boots paired with denim.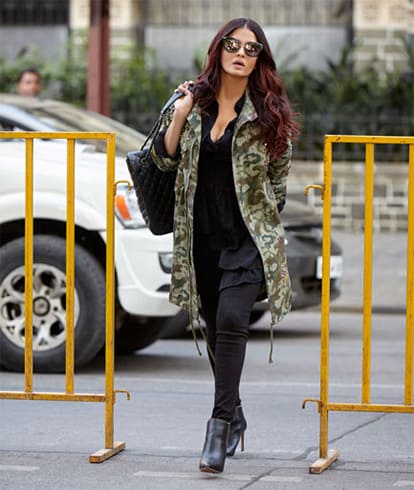 With the songs coming out now, we are only falling more in love with Aishwarya's sensuous pop star looks in the film. We can't wait to see her set the silver screen ablaze in her sizzling avatar.
Do tell us your take on Aishwarya's glamorous looks in her upcoming film Fanney Khan in the comments box below. Stay tuned for more fashion updates from the world of Bollywood!
Images Source: instagram.com/fanneykhanfilm/