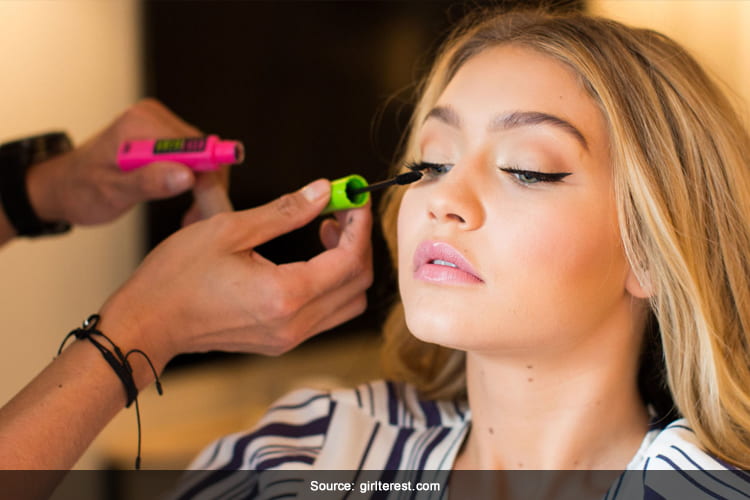 Top celebrity makeup artists agree that mascara is the most essential element of makeup. While there are a number of options in the market that promise to curl, volumize, and define your lashes, only a few mascaras makes the cut. With that, here are 8 mascaras top celebrity makeup artists swear by and celebs continue to stock in their kits always. After all, these carry-alls are perfect for rushed mornings and longer hours of work.
Top Mascaras Approved by Makeup Artists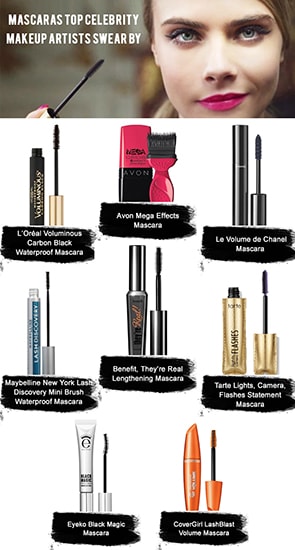 1. L'Oréal Voluminous Carbon Black Waterproof Mascara
Popular makeup artist Tina Turnbow's go-to-mascara is L'Oreal Voluminous Volume Building Mascara. This mascara is quite affordable and accessible from any drugstore or supermarket. "It creates full, long lashes. It'll push your lashes upward for a wide-eyed, gorgeous effect, she says. Tina especially loves the curved brush of the mascara.
Another well-known makeup artist, Patrick Ta, who has worked for the likes of Kendall Jenner and Camila Alves has this to say- "I love this L'Oréal waterproof mascara because it's one of the blackest mascaras on the market! I love the applicator as it really elevates your lashes to give you that extra drama that everyone wants in their eyes."
Bollywood celebrity makeup artist, Mitali Vakil, also loves the curling mascara, as it doesn't hurt the eye when applying it. She says, "It gives volume and an almost fake lash-like effect. In addition, it's the darkest one available in the market."
2. Le Volume de Chanel Mascara
Rachel Goodwin, the celebrity makeup artist behind Emma Stone's best red carpet looks says that the search for the perfect mascara was always an obsession for her. She has this to say-"The one that always keeps me coming back is Chanel Le Volume-one coat gives you the lashes you wish you were born with, one more coat and who needs fake lashes? It's just so versatile, it's become indispensable in both my own personal makeup bag and on my clientele."
Another makeup artist, Pati Dubroff considers this Chanel waterproof mascara as her go-to. "It builds up a full lash, has a brush that is generous in size, but is not too hard to manage, and best of all, it doesn't flake or smudge at all," she says. Plus, it's easy to remove! Talk about a win-win situation.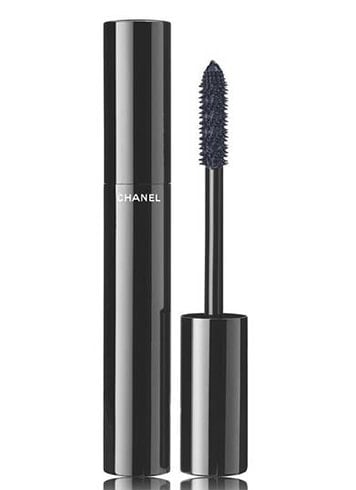 3. Avon Mega Effects Mascara
Marni-Burton loves the Avon Mega Effects Mascara. The mascara does not come with its non-traditional packaging. This brand new mascara is specifically designed for fitting the natural shape of your lashes, making it easy to coat each and every lash. Burton says, "It can be bent in 13 different ways. You basically paint your lashes on!"
To apply the mascara, grip the product at sides and remove the red cap. Shake brush from side to side. Bend brush to a desired degree and apply from root to tip. Apply multiple coats to make your perfect look. Make sure that the applicator is locked in place.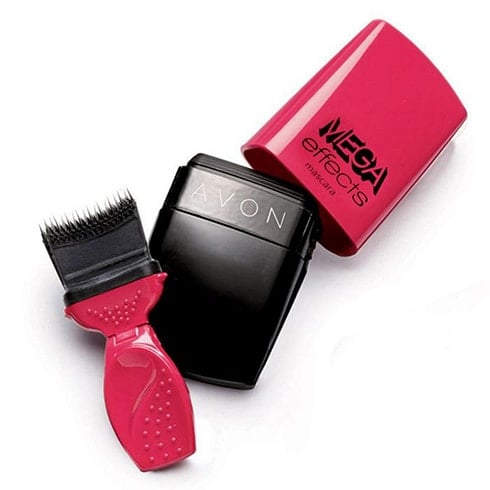 4. Maybelline New York Lash Discovery Mini Brush Waterproof Mascara
New York based makeup artist, Brian Duprey, who has worked with the likes of Kristen Bell, Rachel Bilson, and Andie MacDowell swears by this CVS mascara. Brian says, "The tiny brush allows me to get to the very base of lashes, making it especially great for blondes. You can easily get the baby hair in the corner and at the bottom too. I gently pull up the eyelid to access the roots and comb through, sweeping the lashes toward the outer corner of the eye. The waterproof formula instantly locks the curl into place."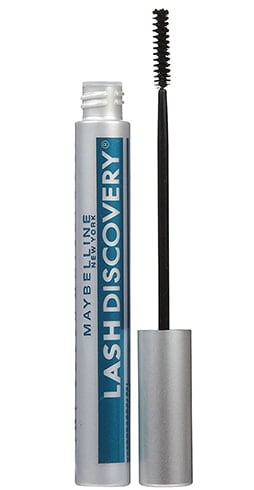 5. Benefit, They're Real Lengthening Mascara
Los Angeles makeup artist Pati Dubroff has worked with Naomi Watts, Dakota Johnson, and Rosie Huntington Whiteley in the past. And Pati's favorite mascara remains Benefit, They're Real Lengthening Mascara. The formula is buildable, as the brush separates as you comb through, so you can get major length without that bulky or clumpy look. You will only need two or three coats.
[sc:mediad]
Deepa Verma another Bollywood makeup artist says, "This one's my go-to for when I want an over-the-top heavy lash look."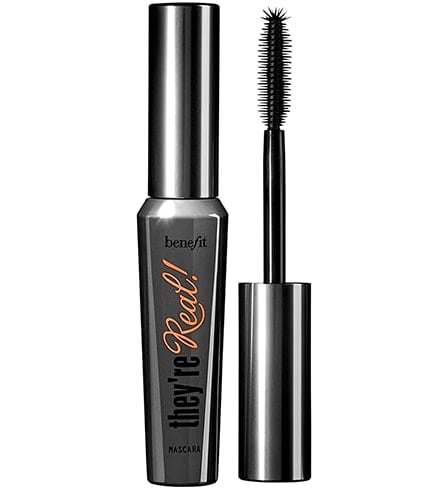 6. Tarte Lights, Camera, Flashes Statement Mascara
The custom-engineered dual-molded brush boosts even the skinniest of lashes for a voluminous look. One of the many mascara tricks include, tapping the brush on top of the tube to feel the difference between the bristles. For best results, remove using an oil-based eye makeup remover. Makeup artist Namrata Soni has this to say: "It allows me to build up the mascara on the lashes without it clumping up or looking OTT."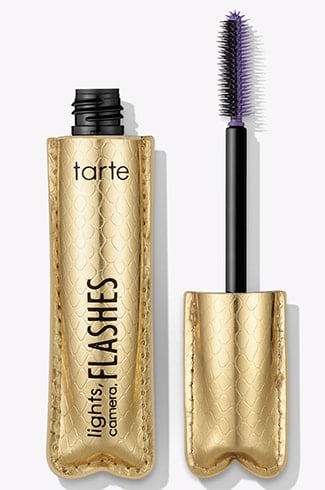 7. Eyeko Black Magic Mascara
New York and Los Angeles based makeup artist, Tomy Rivero has this to say, "This mascara is like magic! The creamy formula thickens and lengthens. The round brush is the perfect size and shape to grab every little hair; starting at the base, roll the brush up to lift lashes for a really pretty, wide-eyed look."
Anil Chinnappa says, "The hourglass-shaped wand makes mascara application super easy and the creamy formula creates longer, blacker lashes."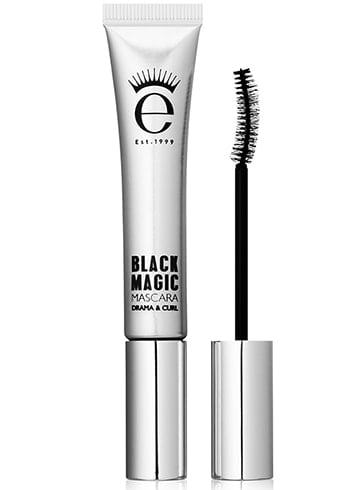 8. CoverGirl LashBlast Volume Mascara
Todd Delano, the makeup artist, loves this mascara from Covergirl. It has silicone brush, offers great volume, and separates each lash to prevent clumping. LashBlast lengthens, darkens, and plumps up your lashes with just one swipe or two.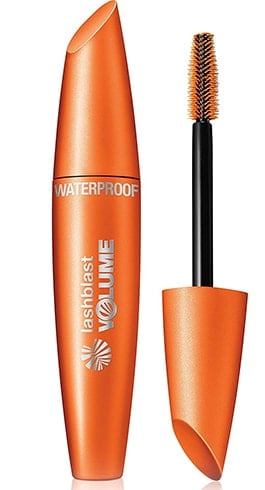 These are the 8 mascaras top celebrity makeup artists swear by. You can stock them up in your kitty month-after-month. Do share your thoughts in the comments box below.