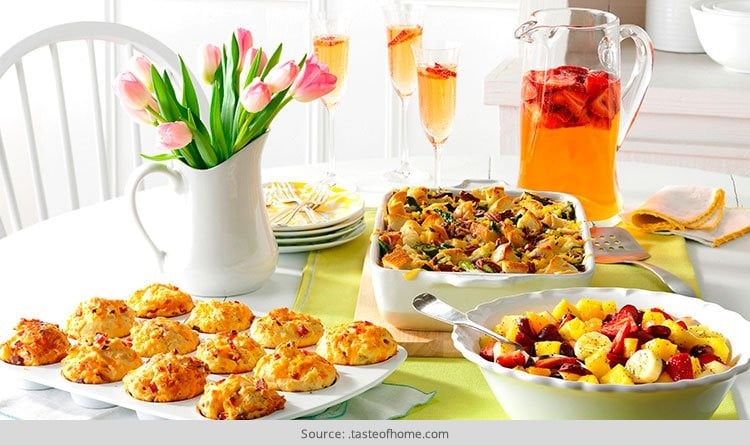 Getting together with friends is always a welcoming idea, especially when you want to take a break from your daily routine. When you're consumed with work, spending quality time and making decent conversation with fellow adults can be refreshing. And all the more, relishing delectable food items makes the time even better! But instead of waiting for getting a brunch invite, why not host your own brunch party at home? It's a perfect way to connect with friends and also bring out your culinary skills!
Why Bruch Party is a Good Idea
Brunch is one of the most important meals to host, since there is more flexibility to it when compared to hosting a Friday or Saturday night dinner. For one, brunches can last as long or short, as you prefer. Most times, your friends may have plans for later half of the day, and won't stay all day, or some days, they may be free for the day. Depending on all these situations, your brunch idea may even extend almost until dinner. On the other hand, if you have plans for the night, convey them in the best way possible. Everyone will understand.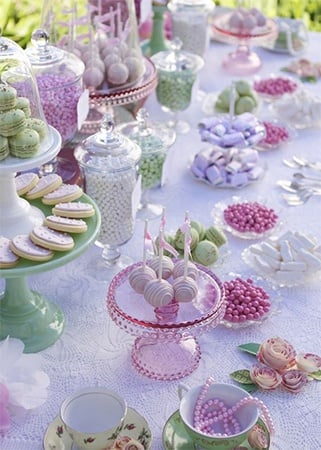 Besides all these positive things, brunch relatively occurs early in the day. You can be flexible with your schedule. If you're not an early bird, then invite your guests after 1:00 pm. Here, we'll have you covered on hosting a fun brunch in no time, not more than an hour or so!
Tips to host the Perfect Brunch Party
Remember that even if you're new with hosting a brunch party, you will do great with these 5 tips mentioned below. With these 5 tips to host the perfect brunch party, you can look ahead for a casual, relaxing day with friends, food, plenty of sun soaking, and fun.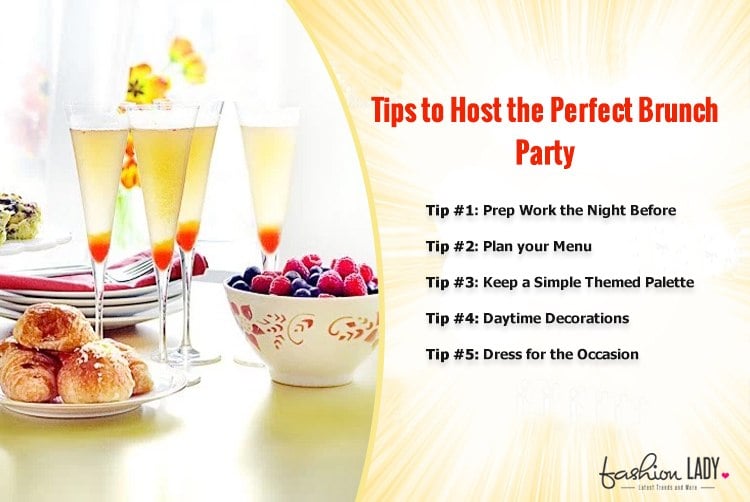 1. Prep Work the Night Before
When you're expecting guests at home, you don't want to rush, nor find yourself in a difficult position to get ready before welcoming them. You can easily save time by preparing a night before your brunch party is scheduled. That way, you can buy more time to enjoy your morning, instead of frantically arranging everything. You can make food that can be stored in the fridge to stay fresh, set up the table, and clean your house.
2. Plan your Menu
When it comes to hosting a brunch party, your food options are limitless. You can choose to serve breakfast, lunch, or a combination of the two. Also, egg dishes alongside a heartier dish, served with cocktail or mocktail, will make a lovely idea. When deciding the egg dish, you should take into account the time you have to prepare and the time you want to spend on each dish. Stick to simple egg dishes like scramble, or those that require only baking in the oven. A frittata or strata is a great choice to save time. Other than that, waffles, pancakes, French toast, and crepes make up for a lovely breakfast treat. Consider closing off the menu with pastries or fruit salad using fresh seasonal fruits.
[sc:mediad]
3. Keep a Simple Themed Palette
You can plan a brunch party that is pleasing to the eyes. For example, go for a cohesive color palette to suit the theme. If your theme is all-white, then choose white decorations and centerpieces. You can look for centerpieces which come with white vessels and white flowers with a little touch of green. This simple themed palette will make your brunch party look absolutely classy and understated. Other than white, you can also come up with spring colors like cherry tomato, pink lavender, blooming, dahlia, and ultra violet.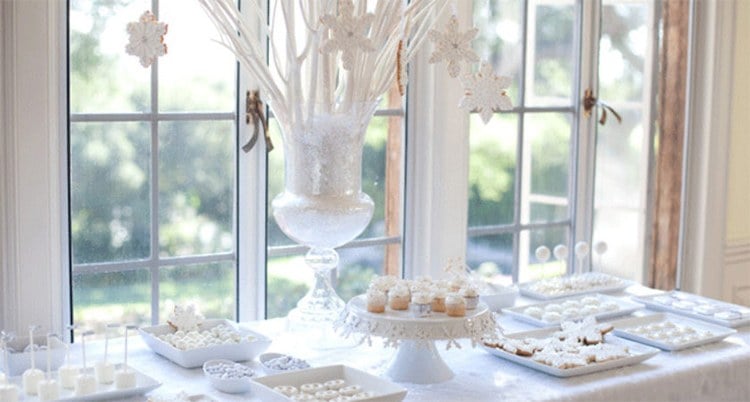 4. Daytime Decorations
You can make a big statement without spending a lot of money for your brunch party. Look up for decoration pieces that are ornamental and require lesser time to set up. For instance, paper medallions can be easily hung around your dining table or buffet table for maximum impact. Or, if you fancy something extra, then hang white steamers behind the buffet table for creating a sophisticated backdrop. You can also save time by setting the table a day before, despite whether your brunch involves a buffet or a simple sit-down affair. Set the table with gleaming wine glasses that are party-friendly. Lastly, if you are expecting a large number of people, then place elegant place cards to show your guests where to sit.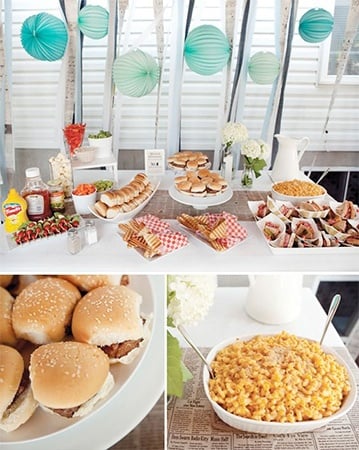 5. Dress for the Occasion
Another effective way to leave an impression on the guests, is to dress up as the perfect hostess. Since brunch is a casual yet classy affair, make sure to dress accordingly. For this reason, ditch your yoga pants and denims for the occasion. Instead, think feminine- a floral day dress, or dress pants and a blouse with sandals or low heels. Also, do not go overboard with your dress-up and make your guests feel out-of-place.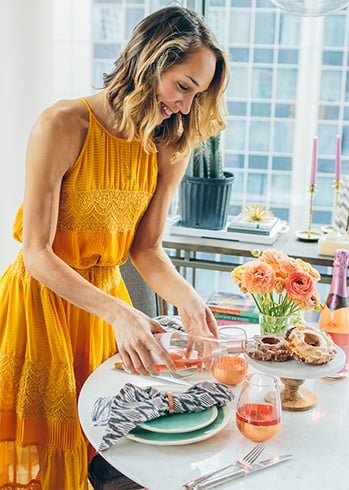 Hope these tips ease your stress on how to host a brunch. You can relax now, as these 5 tips to host the perfect brunch party can easily save your day. Whether you're celebrating a special event or hosting a perfect get-together, or looking for brunch ideas for a birthday party, all these above-mentioned tips make lovely ideas for hosting a beautiful brunch. You may spend days and weeks on end planning on hosting the perfect brunch party, but in the end, make sure it's all worth your effort. Rather, make sure it's all worth your effort. Do not focus on small detailing and just enjoy the moment with your friends. At the end of it all, everyone will acknowledge and appreciate your effort and hospitality. What do you think about these ideas? Do write in to us sharing your experiences and your thoughts about these brunch party ideas in the comment box below.