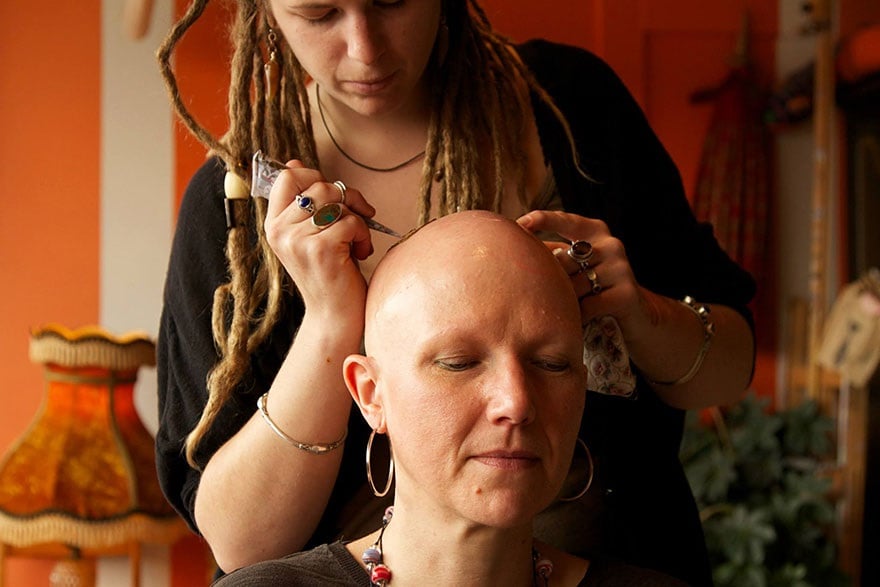 Have you seen the aesthetic side of the mehndi – its spiritual power of healing the soul? If not then better have a look at this post and I'm sure after reading this post, you'll never look at mehndi in the same way again.
A group called Henna Heals is helping women who have lost their hair to chemotherapy in their battle against cancer fight the blues with beautiful henna patterns on their heads.
After reading this post, you'll never look at mehndi in the same way again.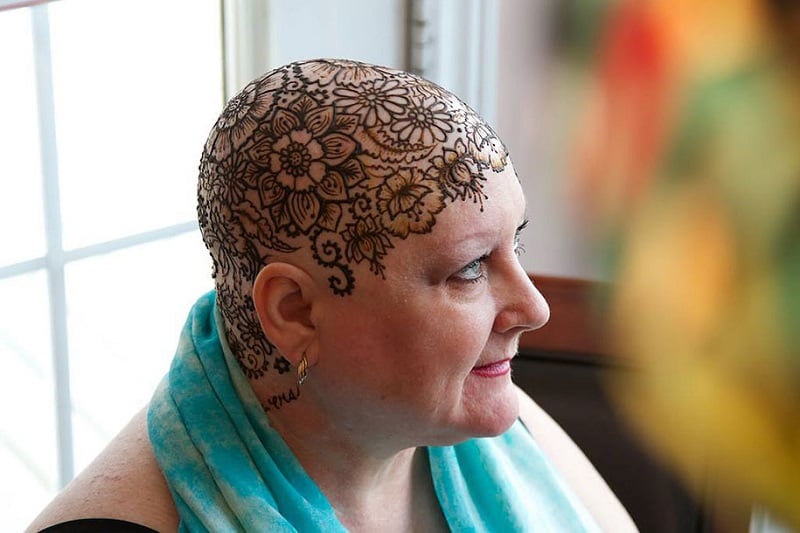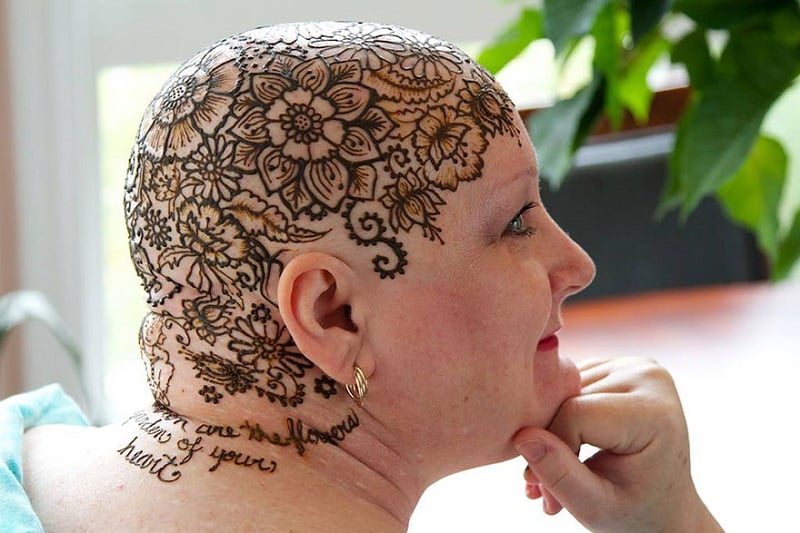 Since radiation therapies i.e. chemotherapy is the only known treatment for cancer besides medication, the patients are forced to lose their hair and strength in the process. And this is the most deadening factor every cancer patient has to deal with than the cancer itself.
While some are strong enough to deal with the loss, others especially, the female cancer patients are unable to deal with the massive hair loss and they go under depression due to baldness.
In order to empower such cancer patients, a nonprofit group known as Henna Heals has blended art and tradition to make henna crowns for such patients.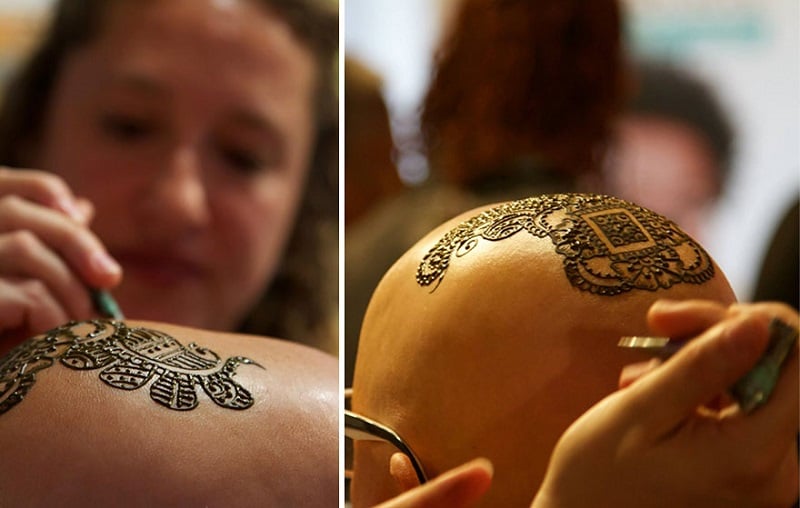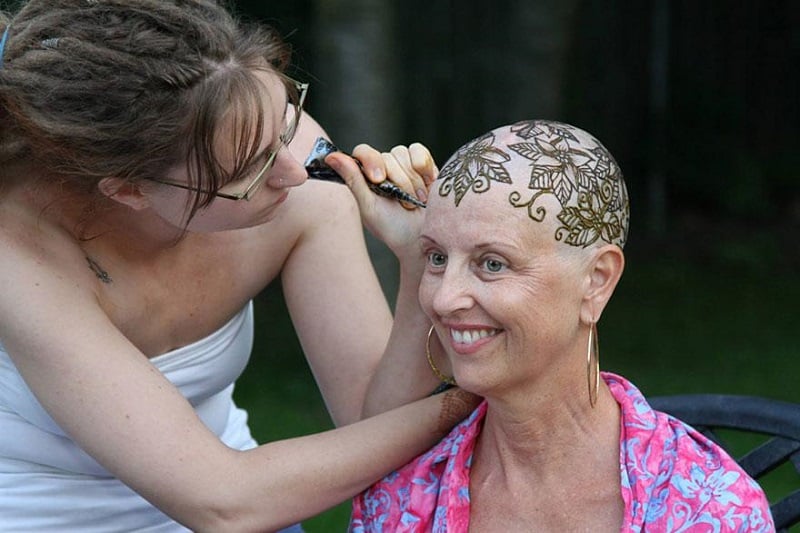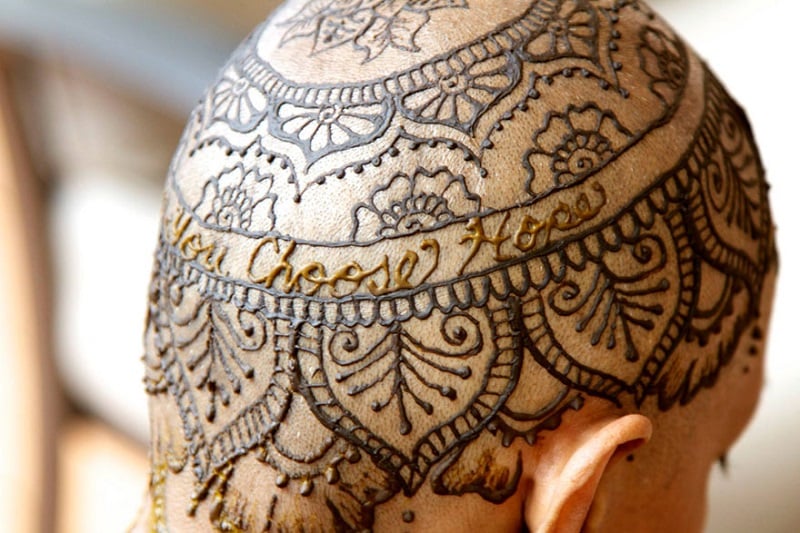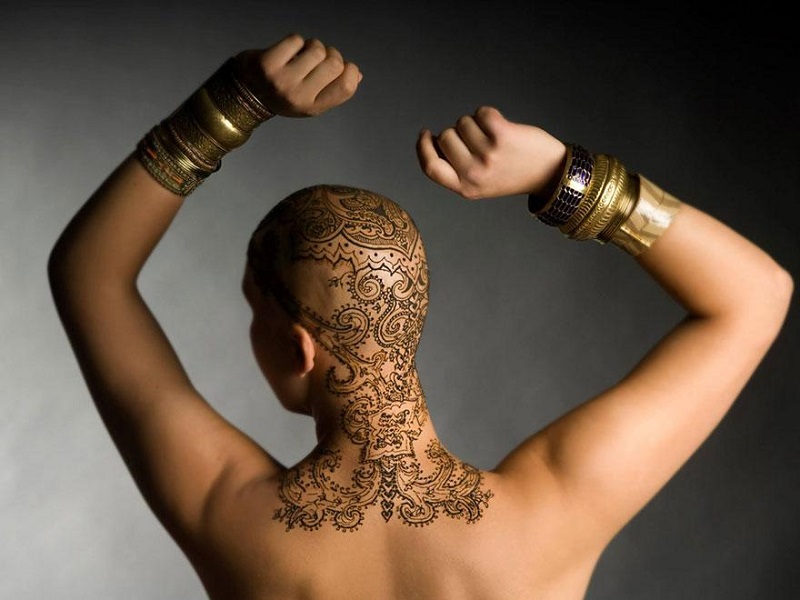 This group is managed by five volunteers in Canada who create temporary henna tattoos with beautiful patterns for women who have lost their hair due to therapy. Floral patterns, religious symbols, and positive messages are a great way to make these women feel better about themselves, according to this group. Henna Heals claims to use the best quality, all natural ingredients in their henna paste.
Through mehndi designs, the group has managed to bring back smile on the patients' faces. Once again, the cancer stricken patients are able to look at their reflection in the mirror – thanks to the fabulous mehndi cap designs on their heads, which give them a whole new look. The mehndi designs make them look beautiful as they used to be before being diagnosed.
Now, that's style blend with nobility and integrity!