The beauty market is an unending ocean. There is so much of everything. Almost every other day you would see some unbelievable ads which would promise miracles for your hair or your skin. What's most important is the fact that nothing can be better than nature. Some of the most potent beauty treatments are those which are natural. Synthetic products are good, but nothing can beat Mother Nature.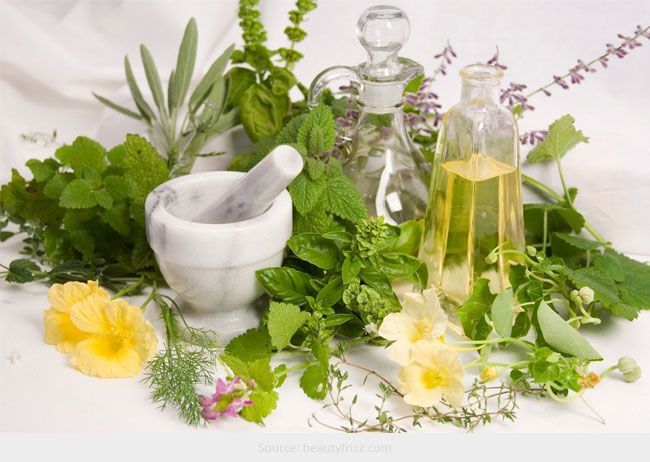 Since time immemorial people have raved about natural oils and their miraculous properties. Not only are they pure in their composition, but they are also much effective and better than their synthetic counterparts. It is thus important to infuse them in your daily beauty regime and see the difference. Here are some best essential natural oils for hair growth, which can do wonders for your hair:
1. Argan Oil:
It's called the miracle oil or liquid gold and there are many there are many argan oil benefits for skin, hair and body. Argan oil is not only a sunscreen, a heat protectant but it is also very good hair repair oil. A multipurpose oil, argan oil can not only bring back the sheen in your hair, it can also help repair dry, damaged and brittle hair. Regular usage will see your hair gaining its strength and elasticity. Argan oil is thus one of the most popular natural oils in the market now!
What to buy? The Body Shop's Argan Oil range would be a good value for money
2. Lavender Oil:
Lavender Oil is not just popular for its heavenly smell, but it is also one of the best natural oils for hair! The sweet-smelling oil prevents hair breakage and loss and can also be used as a soothing relaxant for hair. So at the end of a tiring day, massage some lavender oil in your scalp for a truly invigorating experience.
What to buy: Soulflower Lavender Rosemary healthy hair oil
3. Coconut Oil:
There are several coconut oil benefits for skin and hair. When grandma used to extoll the virtues of coconut oil, you would always brush them off. But coconut oil is something which all ladies which beautiful tresses swear by. For a healthy, clean and shiny hair, don't forget the oil massage with coconut oil at least twice a week! It is the best oil for oily as well as dry scalp and can promote healthy and shiny and supple hair.
What to buy: The evergreen Parachute Coconut oil
[sc:mediad]
4. Bhringraj Oil:
An old Indian home remedy for great looking hair is Bhringraj Oil. This oil may not smell that great but it is one of the best oils to promote hair growth and prevent hair loss. Regular and consistent use will give you healthy and supple hair. It is an Ayurvedic concoction and is available in most medical stores.
What to buy: On&On Mahabhringraj Oil
5. Olive Oil:
One of the best oils in the market, there are multiple uses of olive oil. The healthy oil is not only good for cooking, but regular use can also help you get shiny tresses. Antioxidant-rich olive oil is very ideal for women who have dry skin and hair. Rich in vitamin E, olive oil concoctions (with egg or with curd) can lock in the moisture in your hair and prevent any kind of dryness. This is because olive oil is very rich in Oleic Acid. This acid can easily penetrate the hair shaft and lock in the moisture giving it the much needed shine boost. It has anti-inflammatory properties and can prevent hair loss and dandruff problems.
What to buy: Figaro Olive Oil
So these are a few natural oils for hair. So instead of settling down for synthetic stuff, make sure you check out these natural oils.