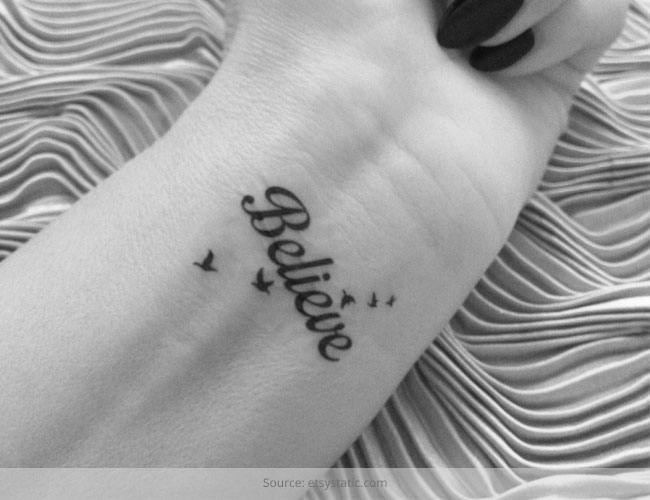 Let's confess! Getting inked is a kind of addiction that's hard to quit. Having said that, you must be looking for some ideas, provided you are serious about getting a body art. While quotations are always cool to flaunt on your body (only if they deliver a positive message), there is an array of fabulous designs out there that can give an edge to your style statement. Keep scrolling through the top 10 black and grey wrist tattoos and do let us know which one suits your taste the best!
1. The flying bird wrist tattoo
This is one of the cutest designs you will find trending on all prominent tattoo websites. I personally love this flying bird wrist tattoo. And not to mention the love birds sitting on the branch, which just make this black and grey wrist look all the more beautiful and full of life. This tattoo design depicts freedom and independence.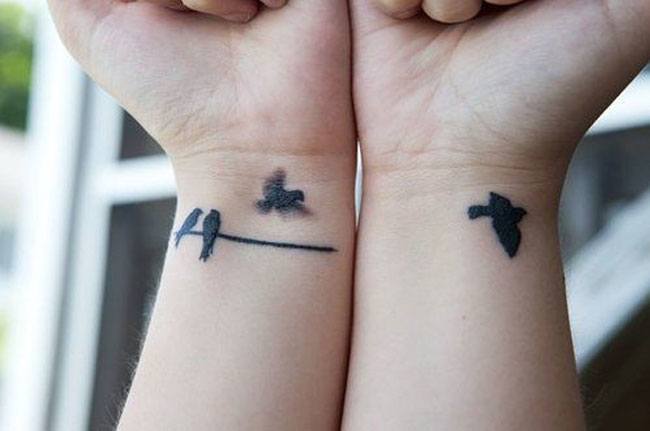 [Also read: How to Remove Permanent Tattoo ]
2. The compass wrist tattoo
If you have a penchant for sea voyages and pirates' movies excite you, then this compass black and grey tattoo is definitely for you. But, since this is going to be a permanent body art on your body so think 10 times before picking a design. Make sure you choose the right tattoo artist who is skilled and knows his profession to the T.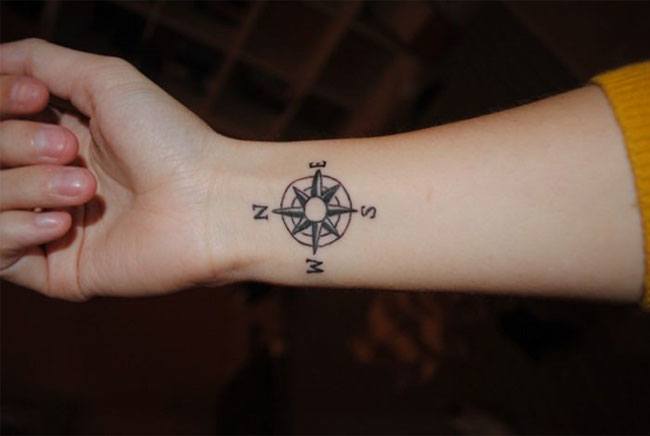 3. Footsteps wrist tattoo
Call it as footsteps to success luck or happiness, these miniature footstep tattoos definitely look great on the wrist, urging the onlookers to ask their purpose. Wrist tattoo designs like these can depict an introduction of a family member in the family.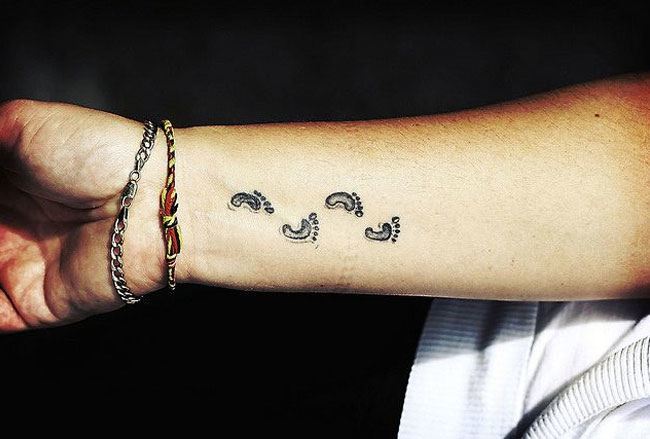 4. Heart with names wrist tattoo
Here is another awesome black wrist tattoo design that you can think about as this is not any regular heart design. While one half of the heart features the outline, the other half is filled with names. Black color wrist tattoos are most easy to maintain. This wrist tattoo design here, is not conventional and is yet unique. You can add whatever you wish on the quote side and customize it to your liking.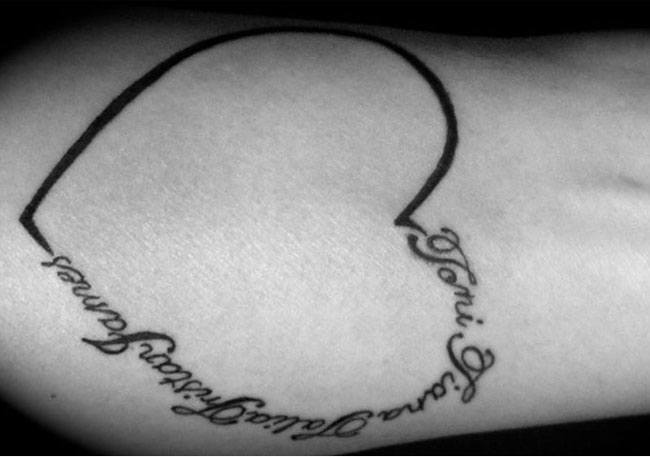 [Also read: Least Painful Place to Get a Tattoo ]
5. Musical wrist tattoo
If you want to get both your wrists inked then this musical note with a quotation can be an ideal choice. To prove your love for music, if music is in some way or another your profession then getting musical notes tattoo shouldn't be giving a second thought!
[sc:mediad]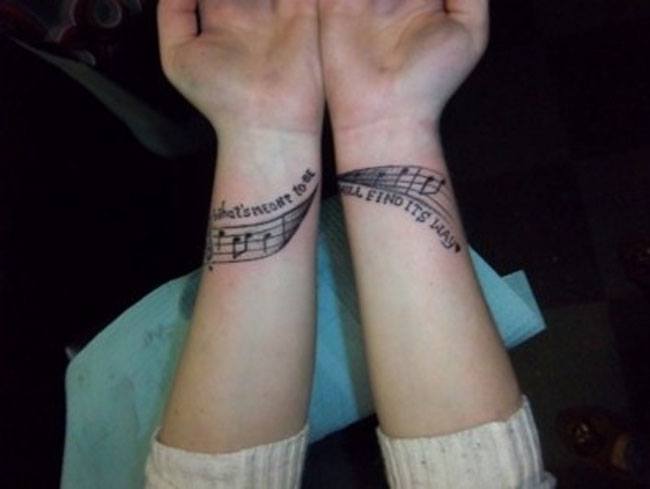 6. Antique timepiece tattoo
If you are in love with vintage elements then this here is an intricate vintage tattoo design of an antique wrist watch tattoo for you flanked by some leaflet design as well. For tattoos on dark skin as well as tattoos on fair skin, black is the go-to tattoo color.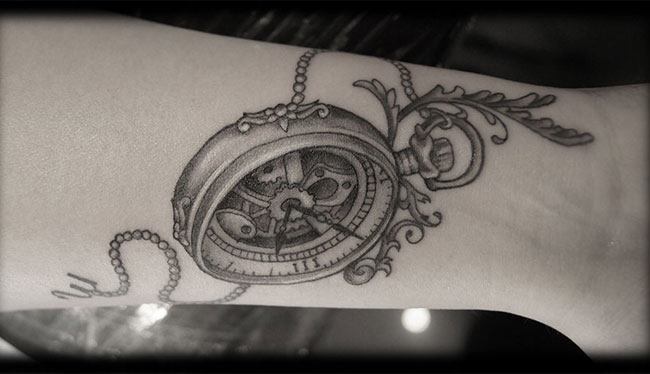 7. Floral wrist tattoo
Floral wrist tattoos are extremely feminine and if you are looking for anything sort of that in a simple design, then this can be your best shot.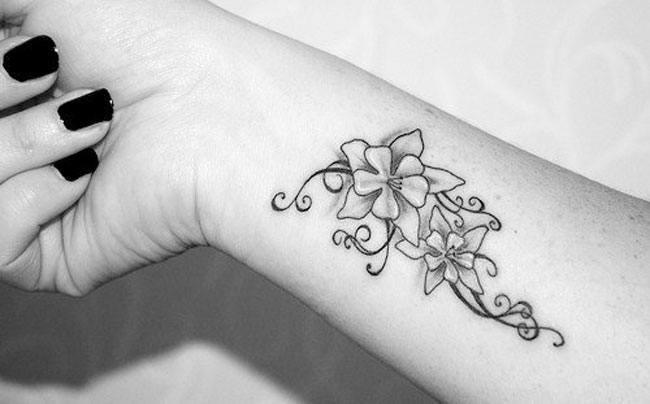 [Also read: Wrist Tattoos For Girls ]
8. Bird wrist tattoo
Here is a masterpiece that resembles a bird. The major highlights including the feathers and tail make this tattoo look much more prominent on the wrist. A delicate wrist tattoo design indeed.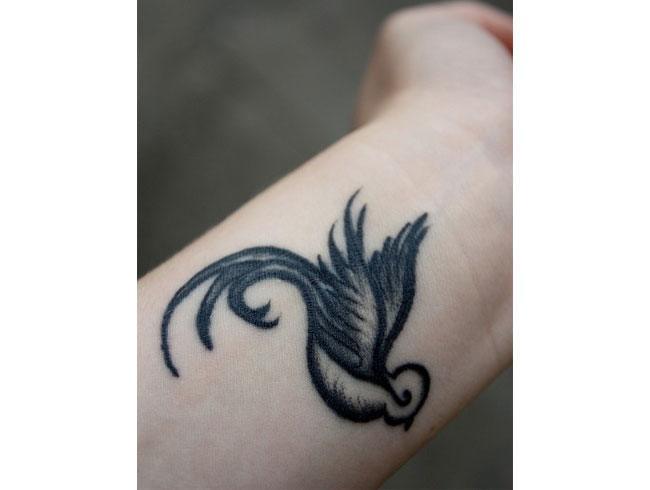 9. Floral mehndi tattoo
Here is another beautiful design of mehndi-inspired floral and leaflet motifs. The finesse says it all. If mehndi interests you then you can have one of its designs permanently inked on your wrist, which can also strategically match with your henna mehndi design whenever you put.
[Also Read: Bird Tattoos]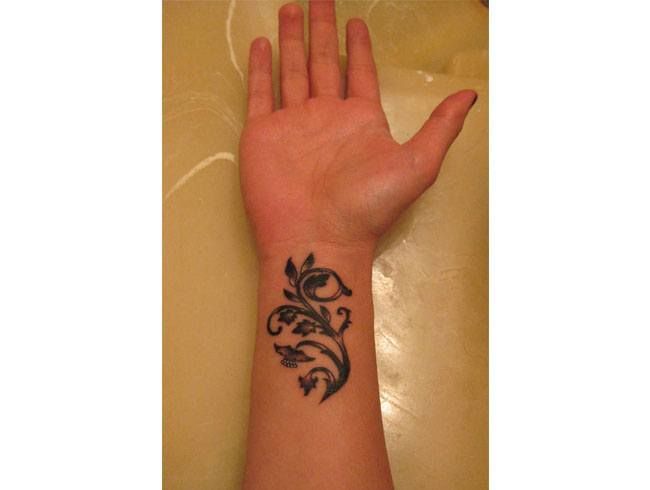 10. Key wrist tattoo
Looking for a key to happiness? Wear it always on your wrist to never lose it. For the key, again you'll get an array of designs to pick from.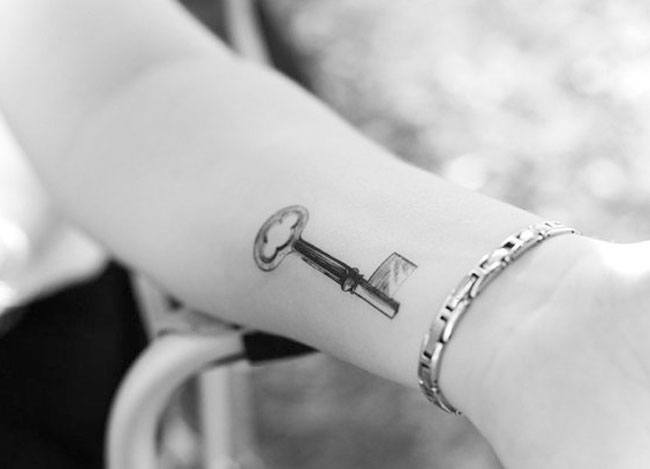 So those were the top 10 black and grey wrist tattoos for your inspiration.
[Also read: Tattoo Designs for Women ]
Below are few black wrist tattoo designs that you can take inspiration from:
[new_royalslider id="75″]
Tell us what you think in comments.