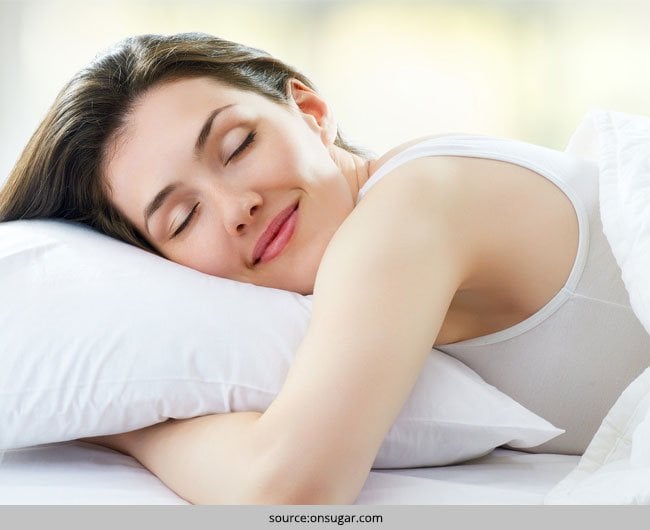 As I have already mentioned in our beauty commandments that if you want glowing skin then there are few rules to be followed before going to bed. In this post, I offer you top 6 night beauty essentials that you can consider adopting. Do have a read!
No matter how tired you are from the day's work, never ever go to bed without following your night time beauty care regime. After all, you do not want to wake up with ugly eye bags puffiness, broken skin, chapped lips and frizzy hair. A 5-minute beauty ritual before going to bed would do no harm to your comfort.
1. Night Face Serum
If you didn't know about the benefits of a face serum then let me tell you, it is enriched with anti-oxidants and vitamins that get deeper into the skin than moisturizers are capable of.
The face serum consists of smaller molecules which easily penetrate into 3 layers of the skin, thus easily treating beauty ailments such as dark spots, wrinkles and under eye dark circles. So, try Applying face serum every night to repair the skin.
Dr. Brandt's Overnight Resurfacing Serum is one of the bests available in the market today but is pretty expensive as well. If you're looking for something cheaper then Active Cell Renewal Night Serum from Bare Minerals can be a better choice.
2. Night Body Cream
If you assumed that the night and day creams are same then probably you're not aware of the evolutionary night creams that are available these days in the market.
A day cream is comprised of SPF and is lightweight, specially designed to be applied over the makeup. The night cream is comparatively thick, so as to offer hydration to the skin. It does not contain SPF and is rather more focused on repair and regeneration of cells.
[Also Read: Beauty Benefits Of Sleep]
Shiseido Future Solution LX Total Regenerating Cream is the best available cream in the market these days even though it comes with a price tag.
3. Lip Balm
This is one of the most important yet neglected beauty bedtime essentials. If you're dealing with chapped lips then you should religiously apply lip balm every night.
Maximum exposure to scorching sun and humid weather sometimes spoil our soft and sensitive pouts, leaving them dry and cracked over time.
[sc:mediad]
The lip balm not only helps in producing new skin cells but also moisturizes the pouts, making them supple and ready for the next day makeup session.
4. Body Butter
Body butter offers protection to the skin as it retains the moisture content in the body. The new age body butter is loaded with antioxidants that render nourishment to the skin. Plus, it also contains omega 3 fats that help soothe sun burns and dryness.
Indian Night Jasmine Body Butter from Body Shop is an ideal choice, as it is non-greasy and is enriched in Shea butter formula.
[Also read: Easy ways to feel and look beautiful when you wake up]
5. Hand and nail cream
Often we ignore our hands and nails as we're busy grooming our face all the time. Hands and nails are the most exposed ones to daily chores thus quickly getting dried up. So hand and nail cream becomes essential before going to sleep, to get supple and moisturized hands the next morning.
The revolutionary Caudalie Hand And Nail Cream from Sephora is considered best in the industry. This cream also slows down ageing.
6. Pillow spray
Now complete your bedtime beauty regime by using a pillow spray that offers you total relaxation after the day's work. Just spray a little on your pillow and let the heavenly aroma enable you with sound sleep.
I recommend you Body Shop Deep Sleep Dreamy Pillow Mist that comes with Alcohol Denat, Aqua, Limonene and Citrus Oil that offers you a deep sleep.
So, if you want to have a complete beauty regime then make sure to add these top 6 essential beauty products.