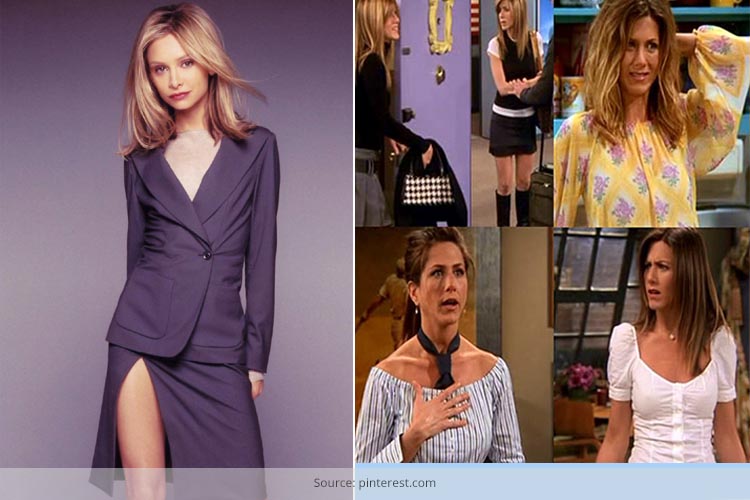 You never got tired of watching reruns of "Friends" and its theme song was your favorite hummable tune. Funny quotes and hilarious situations from the SITCOM made your day. Then came the late nineties with "Ally McBeal" which created its own strong fan following base and led a whole new fashion trend.
We bring to you two fashionable characters from these old school series which gave us numerous fashionable, heart-warming, rib-tickling and funny moments:
1. Jennifer Aniston "Rachel" From Friends
Friends is the story of six twenty somethings who are the best of friends and deal with everyday issues, relationship troubles and obstacles. Well, we all loved Rachel from Friends played brilliantly by Jennifer Aniston who wowed us with her changing hairstyles and nifty fashion sense.
Rachel's Sassy Fashion Statement
Her character begins as a spoiled rich brat who goes on to become a successful and self-sufficient business woman. She begins a career in the fashion industry I.e at Bloomingdale's and then Ralph Lauren owing to her penchant for fashion and shopping.
Starting from a casual and comfortable style statement in the initial seasons, she later moved onto stylish corporate clothing while working with the fashion house.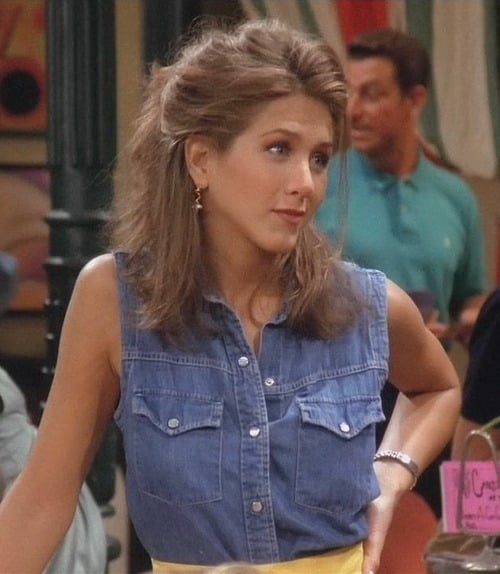 As a part of her casual, comfort clothing, she begun many popular trends of the nineties: mock turtlenecks, woven blouses, chambray, knee-high boots and mini skirts.
The Initial Days
In the beginning of the show, Rachel would work at Central Park which is the gang's favorite hangout place. Here she sports uber chic mini skirts, loose and comfy chambray and woven shirts, pretty cropped blouses, floral dresses, denim vests and simple v-necks.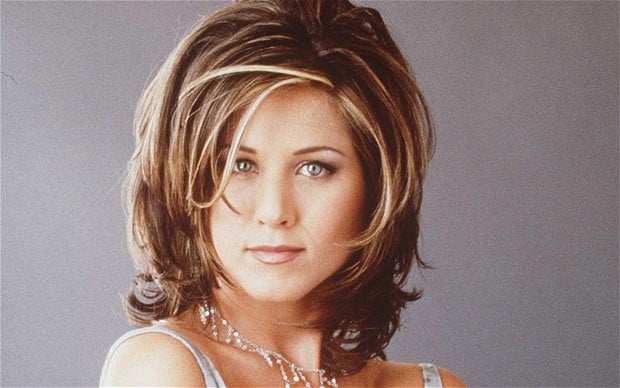 Her define face was framed with long bangs, a look which gained immense popularity.
[sc:mediad]
Corporate Style Statement
Working in a corporate office, the dress code was a mix of business professional and business casual. She wore outfits in neutral colors like thick black, navy, tan, white and gray. She wore gorgeous pencil skirts and crsip blazers and gave a unique touch by using a tasteful scarf or patterned camisole.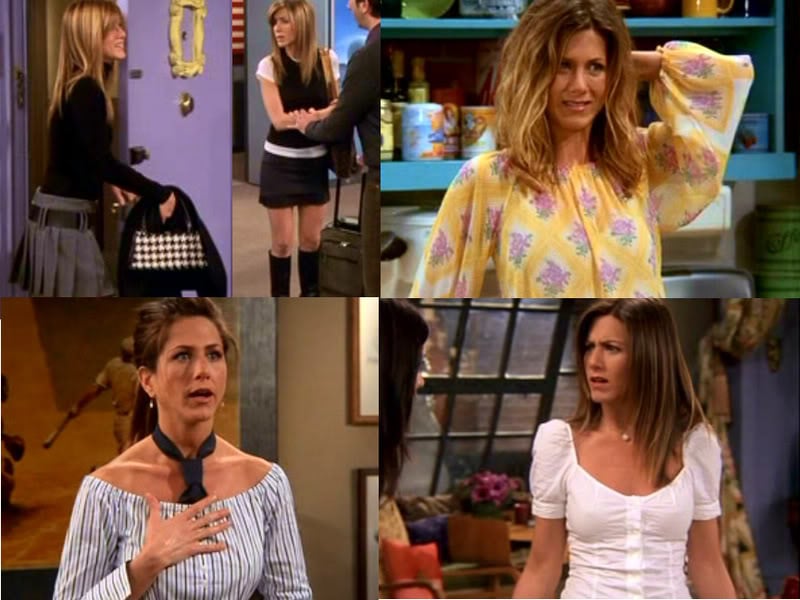 Dressing for special events
The show gave us many occasions which required Rachel to wear sleeveless dresses and fitted well-tailored pant suits.
2. Calista Flockhart as "Ally" inAlly Mc Beal
This was a drama set in Boston about a law firm called Cage & Fish where the characters are stuck between funny and tricky court cases and handsome men! This television made numerous major stars like Lucy Liu and Portia de Rossi.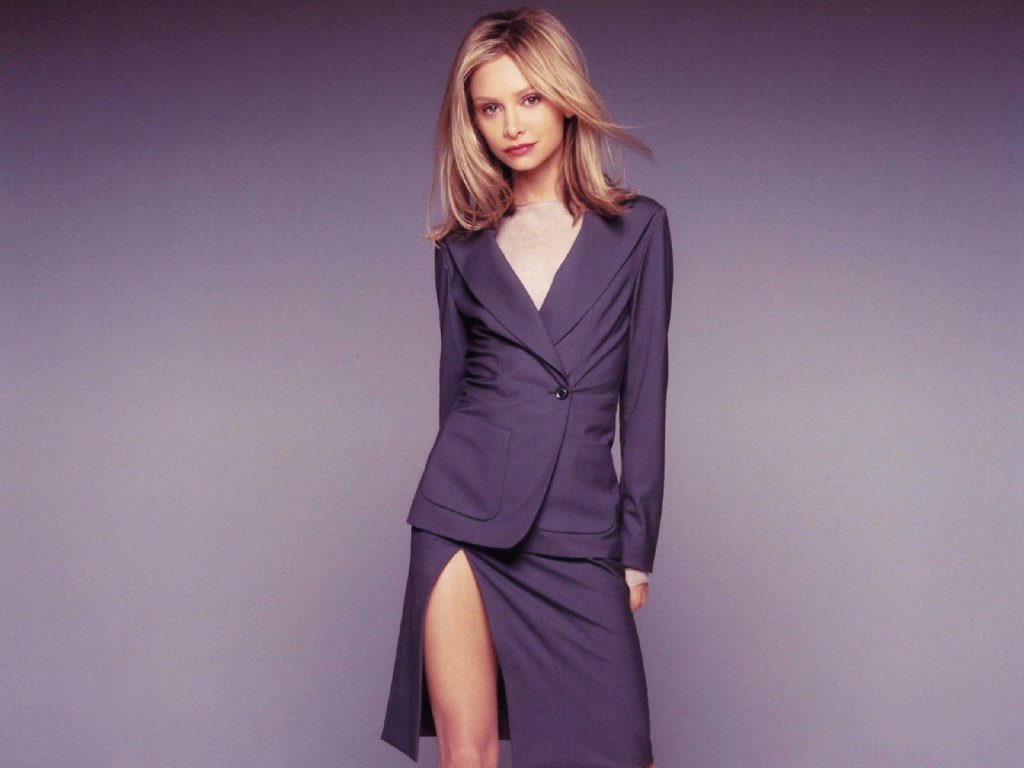 Ally Mc Beal, played with elan by Calista Flockhart, created furore amongst the feminists with her short skirts, stylish jackets and towering, sexy heels. This show started the trend of television shows at workplace.
Ally McBeal's Chic Corporate Statement
She brought out the feminine and stylish side to professional, business suits and clothing. With great ease and panache, she flaunted short skirts, strappy sandals and boudoir-inspired camisoles. The other look which gained popularity was the shift dress teamed with a blazer.
Her make-up and hair was mostly what the nineties was about – She sported pinkish brown lipstick, a coat of eyeliner and a shag hairstyle.
Source: pinterest.com