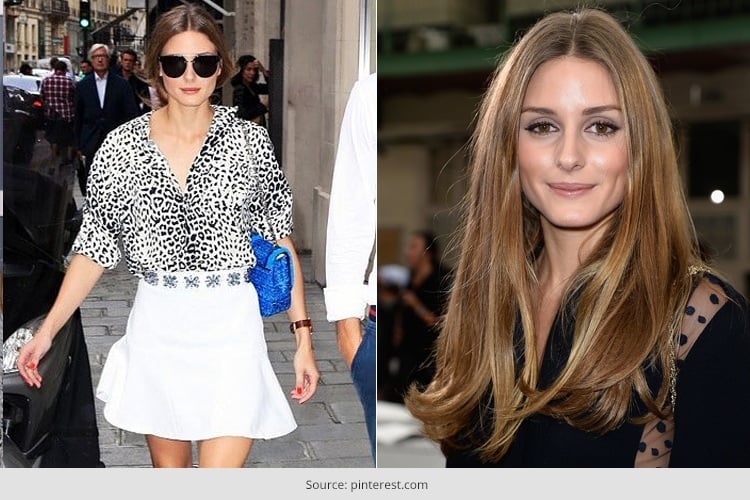 Olivia Palermo, a model, style icon, New York socialite and star of The City stands as one of the most fashionable and stylish women in the fashion world. She initially worked with the ace designer, Diane Von Furstenberg and later landed a job at Elle Magazine. She maintains a presence on the International fashion scene through various design, TV and modeling projects.
Olivia Palermo's style is impeccably chic and we love her innate ability to look always groomed and artfully elegant. To elaborate more on her style it can be described as ever-evolving mix of colorful and eclectic, accessorized, and tailored. She pairs high-end pieces with high street scores effortlessly.
When asked about her personal style in an interview to a leading magazine, she said : "I'm very organized. My closet is never messy. Thank God for my parents, they gave me structure at a very early age and that has served me well in all aspects of my life. I wouldn't say I put that much thought into a look before getting dressed, I spin things out of whatever I have on my rack on the day. For me, it's all about re-styling what you have. My wardrobe is built around great staples – trousers, jeans, shirts and sweaters, then for anything more 'trendy' I tend to grab from the high street on the go."
Talking about the pieces that are of most sentimental value to her, she said "The gold Rolex that my mother gave me on my 21st birthday is really special. I've collected lots of beautiful vintage costume jewellery from her over the years and whenever I'm in London I go to Portobello Market to weed through and find more. I grew up going to antique tradeshows and meeting the vendors so from an early age I was really educated in jewellery styles. I always got new pieces for Christmases and birthdays."
She gets her inspiration through travelling and seeing young, stylish girls all over the world. She gets inspired by how they wear things and how they're excited about fashion. And the city she dubs her favorite for fashion inspiration is Tokyo where all types of fashion is seen on the street.
She also added saying "My mother always taught me that you don't leave the house until you're fully dressed – make-up and everything. That's how you start your day, it's like you get up and make your bed, first thing. Even when I was young I enjoyed fashion – I didn't have a grunge phase or anything like that, I didn't even have posters as a kid. I rode horses every day, that was my focus and probably reflected in my style back then."
[sc:mediad]
Her go-to piece in her closet is a perfectly tailored blazer since it can pull just about any look together, day or night. It gives polish to the simplest jeans and tee, and even adds a bit of edge to an evening look. She loves Zara and Topshop and also shops at Harvey Nichols and Zoë,
Here are few Olivia Palermo's style tips to help you dress like her:
Belt your outerwear to create a flattering silhouette
2. Don't be afraid to play with bright primary hues for a bold result.
3. Try a fluted skirt for a flirtatious and feminine vibe
4. Go for a romantic look with a floral-embroidered dress
5. Give your winter outfits some texture with a furry vest
6. A coat with contrast leather details adds instant intrigue to your look
7. Transition your wardrobe with a printed shift dress.
Her beauty essentials include products from Clarisonic. She always visits her dermatologist, Dr Dennis Gross and uses his products for her skincare. She also loves red nail polish by Essie.
Her haircare routine usually includes a wash and blow dry and she always carries a little can of Elnett with her.
She had a different take on her wedding dress. It was a three piece outfit that was designed by Carolina Herrera. She loves a pop of color even in a wedding outfit and added a dash of blue by wearing blue Manolo Blahnik pumps.
The good news for her fans is that she has launched her debut fashion collection in association with US Brand, Chelsea 28 on Feb 8. The collection is a reflection of her personal style which is lady-like, contemporary and refined. Not only has she designed but modeled for the collection too.
We love every bit of this beautiful woman! Do you ?