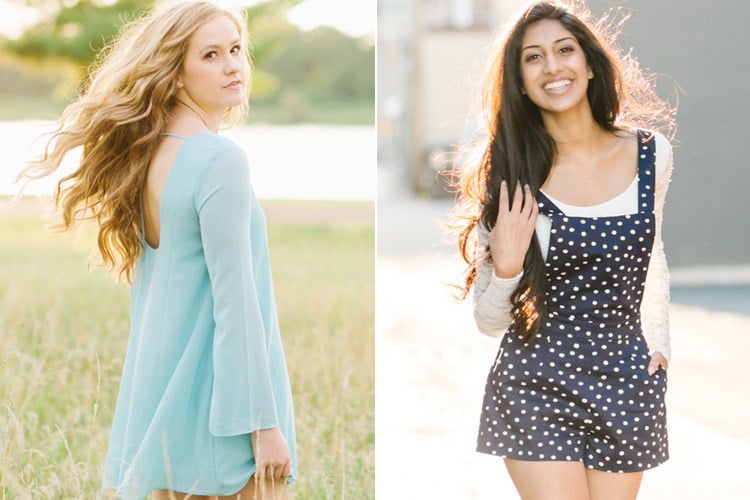 Can't wait to start modeling? But there's something you need before you step into this glamorous world – the art of posing. Yes, we regard it as an art because it is artistic, and since photographs can speak a thousand words, you will need to pose in a way that will connect you with your audience instantly. What makes a pose different or unique is how natural you can look or how in sync you are with the surrounding. If you are raring to start a career in modeling, the first thing would be to build a portfolio or a series of photographs which showcase your looks in the best possible way. This article will give you some curated tips on photoshoot poses for girls and how best to pose! Read on to know more.
Top 11 Tips For Posing Right!
Not all of us are born models, but with a few tweaks here and there, we can get those coveted model poses for sure. All models have a particular way of posing and this is what they learn after years of honing their skills – for us, it's just a matter of posing once. And for that one moment, you could learn the tricks of the trade.
1. No Tired Poses, please
The one thing that goes wrong with everyone is when they rely on clichéd poses to get their modeling tryst right. Unfortunately, this is not something that will help you get your pose right. So please, chuck the posing that requires you to place your hand on your hips, give an angry look to the camera and stick up your chin high. Not only does it make you look angry (and hence, the audience won't be able to connect with you), but the chin may make the jawline look elongated, which does not look great.
Instead, do this: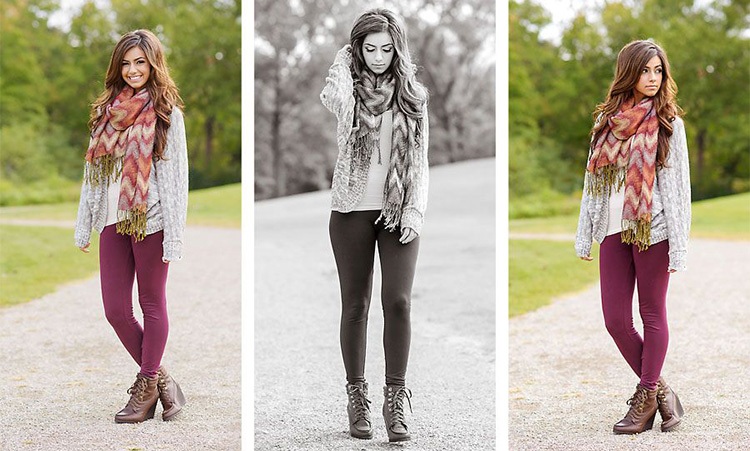 Slouch a little and don't hold your head too high (or sky high). By slouching, we mean that you should throw your shoulders back and keep your pose natural and relaxed – not too flexed. Do not hunch over, because this may make you look shoddy.
Here are some good poses that could make your pictures look professional:
2. That Close-up Shot
The candid close –up shot is one of the most popular poses and you get a lot of freedom to play around with it depending on the subject. Hands play a very important role and you can play with your jewelry to complement the subject. But make sure the fingers are close together and not awkwardly open or stiff because that might not look good in the pictures. Pay close attention to the eyes and how the camera focuses on them. Depending on the kind of shot, you can choose to keep them open or partially closed.
3. Follow the nose
This is one of those poses that are not too well known. Most amateur models when they pose think that their eyes should look straight towards the camera. On the contrary, it is the 'follow the nose' technique wherein the model does not really look at the camera, but actually looks in the direction where the nose is pointing that drives great pics. So the nose may point towards the camera or away from it, direct your eyes in the same direction and you get a totally unique and cute pose for girls!
4. Flaunt your better side
Fortunately or unfortunately, every one of us has a good side, the side we naturally incline to when it comes to getting a picture clicked. Keep in mind your good side (You may like that side due to the little beauty spot on the cheek or that deep dimple that floors everyone) and pose with that. You will naturally be more confident and your poses will be much more relaxed because you believe that the pictures will come out well – after all, that's your best side!
5. Looking over your shoulders
A confident, relaxed and coy pose, if we may say. When you are looking out for a picture that is mysterious and beautiful at the same time, nothing beats the looking over your shoulders look. It is a very unique and unusual pose and will require the model to just look over the shoulder and smile (or not) depending on the kind of shot you would want.
6. Surround yourself with the things you like
If you love music, surround yourself with musical instruments, or if you love nature, go for an outdoor shoot. The trick here is, you will automatically be at ease when you are with things that you love. So before you begin the shoot, think about nature or your favorite music and your pose will come out great!
[sc:mediad]
7. Don't forget the hair!
Your hair too can act as a great prop for your photograph and can give you plenty of unique poses – yes, that's just with the hair. Like you see in the picture, you can keep your hair open and experiment by putting it in different ways- like keeping it behind your ears or having it as a top knot. The latter is preferred by a lot of people in portraits because it makes it easier to see the face properly.
8. Asymmetry is the key
Standing stiff and straight may not be a great pose because it does not exude warmth and looks very awkward. Your posing in the pictures should look comfortable to generate a connection with the viewer. So stand asymmetrically- don't do the same thing with both your left and right sides. Some of the examples of being asymmetrical include – keeping your arms on different heights or bending one leg or dipping one's shoulders to one side. Play around with comfortable poses to bring out the best looks.
9. Flash your million dollar smile
A good smile holds the key to a good picture. But you should know what qualifies as a good smile and how you could perfect it. In the world of modeling and in the art of posing, a perfect smile is the one which is natural and you don't force yourself to bare your teeth. Basically, it's a smile that is somewhere between your biggest smile and a no smile at all. You will have to keep your lips slightly parted to ensure that only your upper teeth are seen. Make sure you look pleasant and relaxed, and your face has a gentle, genuine smile. It works great for most people and gives out very pleasant looking pics.
When you are smiling for a picture, your cheeks will be naturally lifted and your eyes will narrow down. Try and practice in a mirror not to narrow down your eyes too much because it can look like your eyes are closed in a picture. The key to a perfect smiling pic is to show the whites of your eyes and smile genuinely and gently. A smile can ruin or run the picture!
10. Dress Right
Dressing right is the key to getting the picture right. There's always a theme when it comes to dressing up for a photoshoot and depending on that theme, procure the right attire. A good dress can make or break the picture, so make sure you check what actually suits you and what might not look that great on you. Sophistication and class never go out of style, so when in doubt, side with conservatism and common sense for giving you the best outfit idea.
11. Last but not the least, play truant to your flaws
Hey, none of us are perfect and models too can't always look flawless. But they have honed their skills enough and always know how to hide their flaws well. If you think you have a waist that is a little too large, keep your hands near your waist to create that illusion of a tiny waist. Your knees can actually help you get that coveted thigh gap. Simply turn your knees inwards and pose in a slightly bent angle to show off your newly acquired thigh gap. Chin up, literally – this will help pull attention from your forehead, especially if you have a big one. However, the catch is, if you pose your chin too high, it may end up giving you an intimidating or angry look. So, maintain your balance when you want to pose with your chin high.
Another trick that most models use when it comes to getting their pose right is to face the camera sideways. This makes your body look slimmer as compared to facing the camera up front and taking a major chunk of the space.
So this rounds up our list of dos and don'ts for getting the photoshoot poses right for girls. These poses will not only help you look professional in front of the camera, but they will also get you some good and confident clicks. Before you go ahead and create all these poses, you can always get a digital camera of your own and practice. This will help you be better prepared before you face the big guns, but since practice makes perfect, your poses will also look much more relaxed and calm – a sure shot way to connect with your audience!