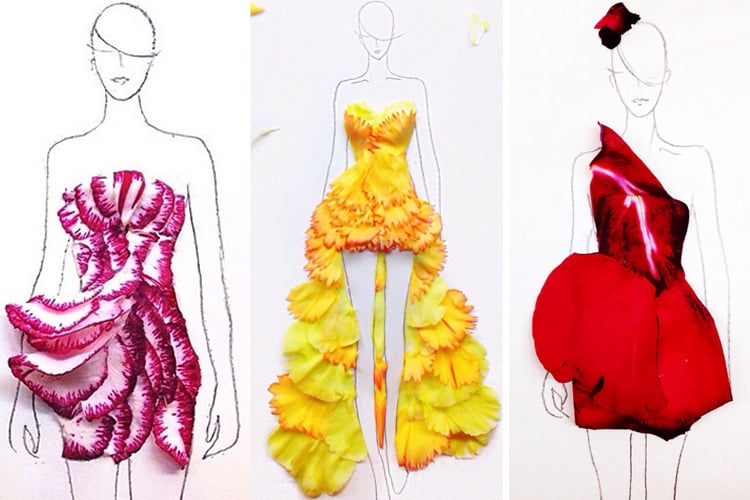 As Alexander McQueen had once said, "There is no better designer than nature", perhaps the 22 year old fashion illustrator, Grace Ciao from Singapore has taken this to her heart, as her works reflect the greatness showered by Mother Nature in the form of flowers.
Like any other fashion blogger, I love debunking fashion archives along-with fresh and creative news to share with my readers. So, when I came across a talented fashion illustrator's innovative use for beautiful blooms, I decided to share it through my post.
Nature is an amazing inspiration and Grace Ciao's work proves it. Based in Singapore, the fashion designer has used different beautiful flowers to create floral-inspired haute couture designs. The budding designer has used fresh flower petals instead of water colors for her illustrations.
Here are flower petal dress art
Her Instagram account and website are full of one-of-a-kind sketches depicting illustrations adorned with petals from carnations and lilies to roses and exotic orchids (to name a few!).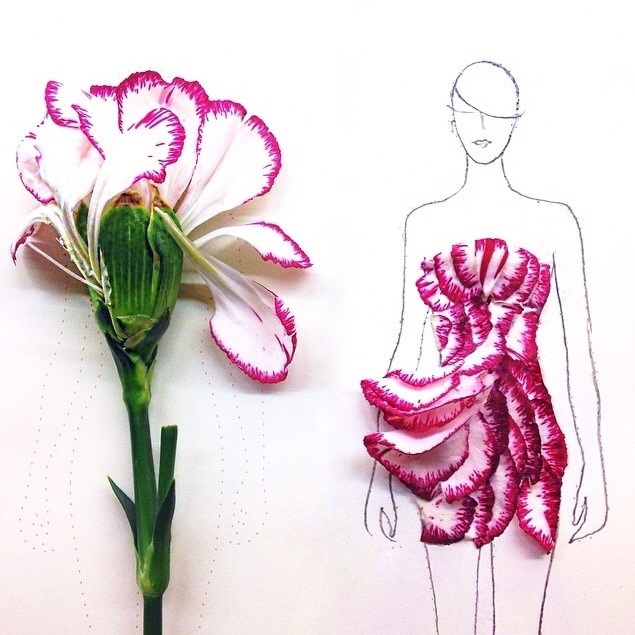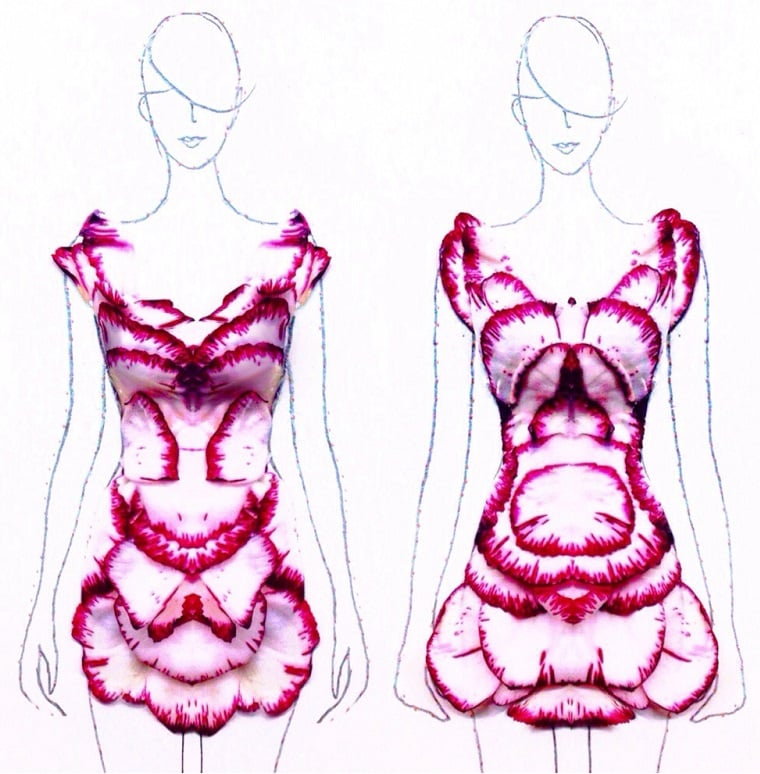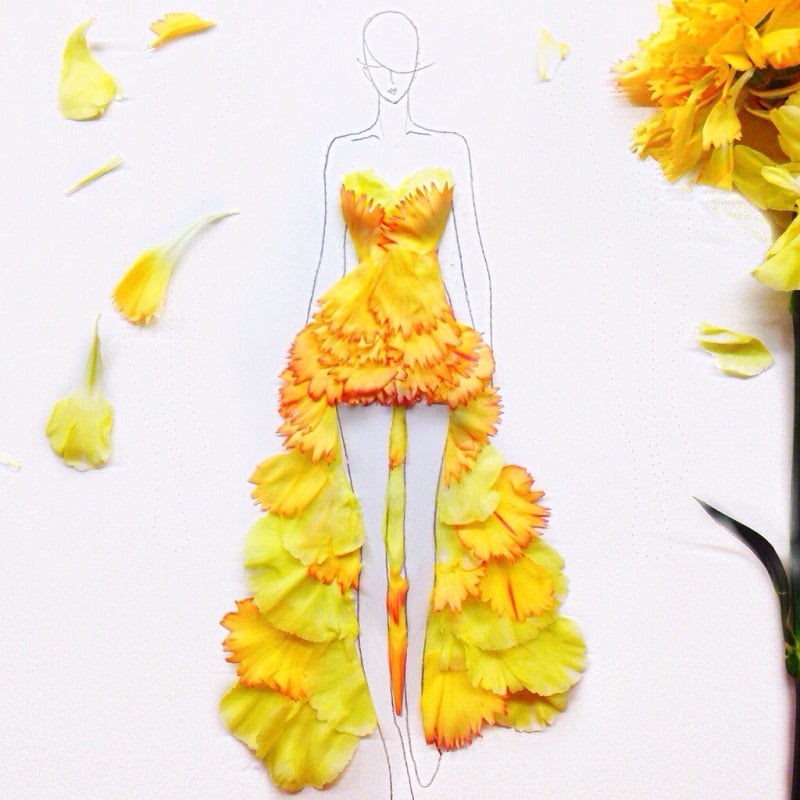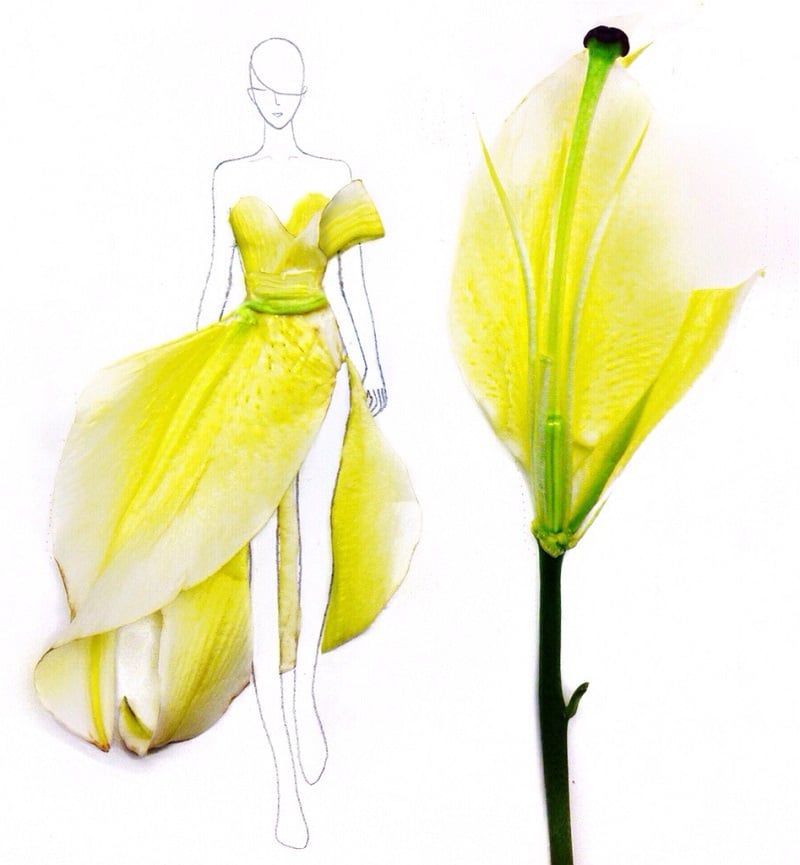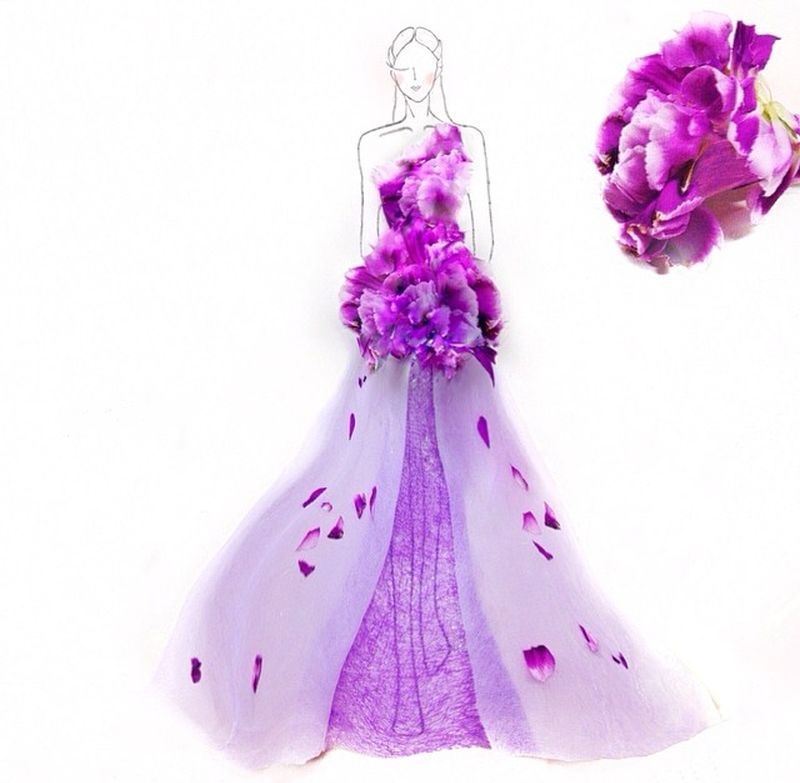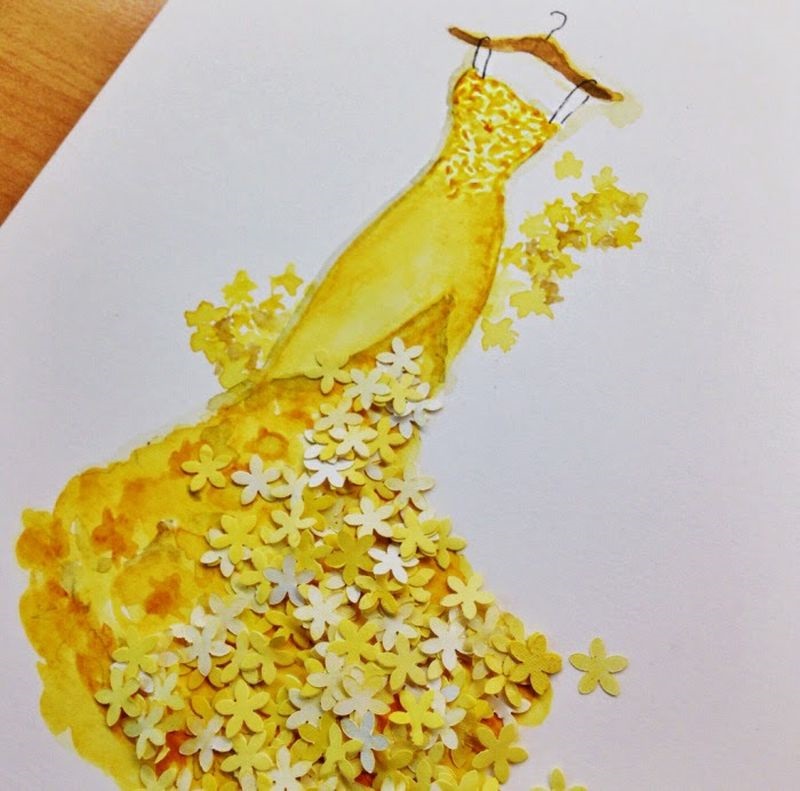 [sc:mediad]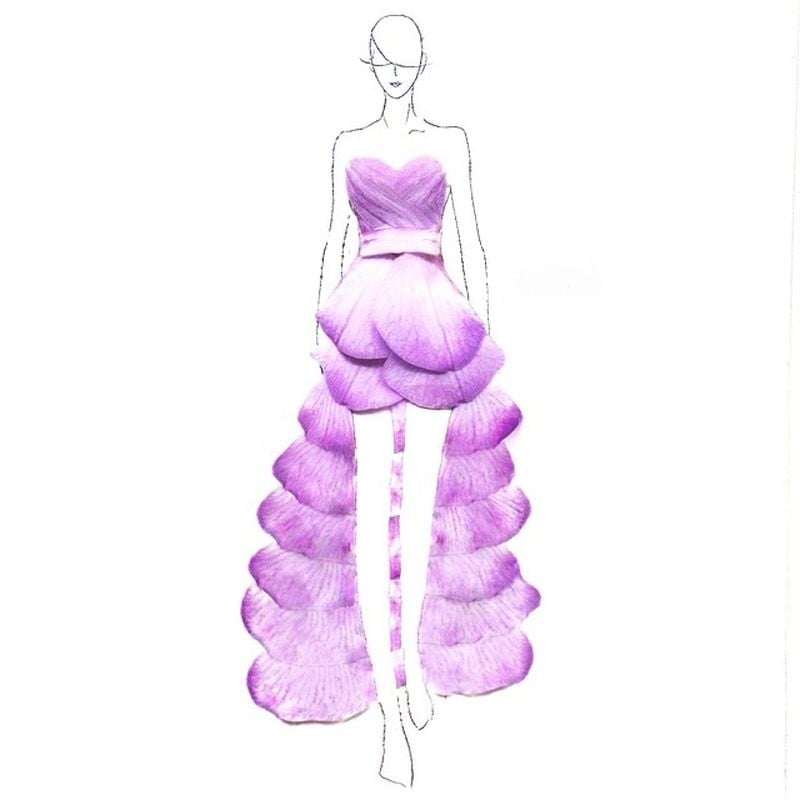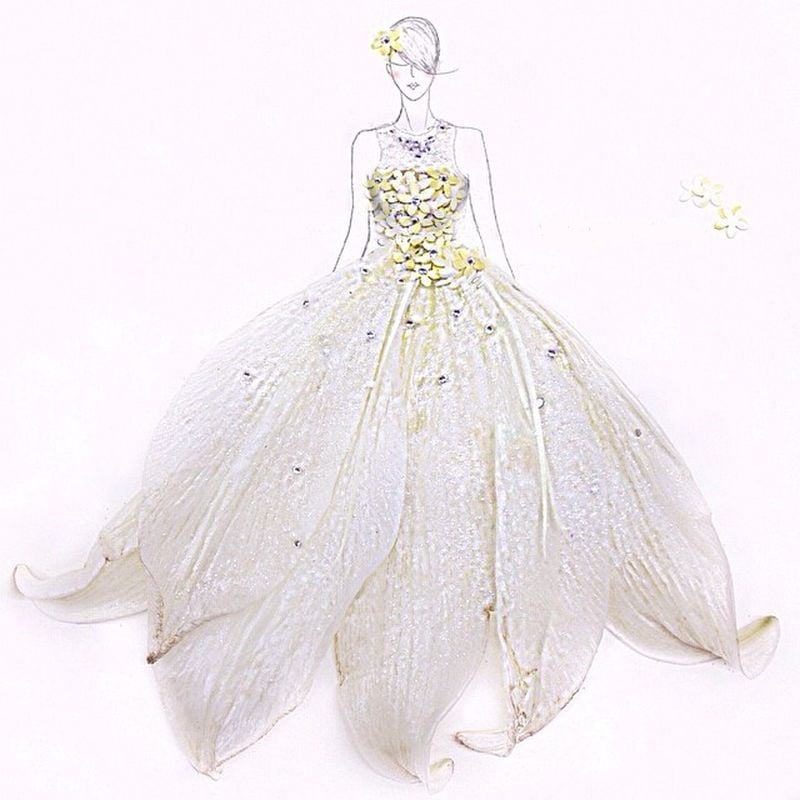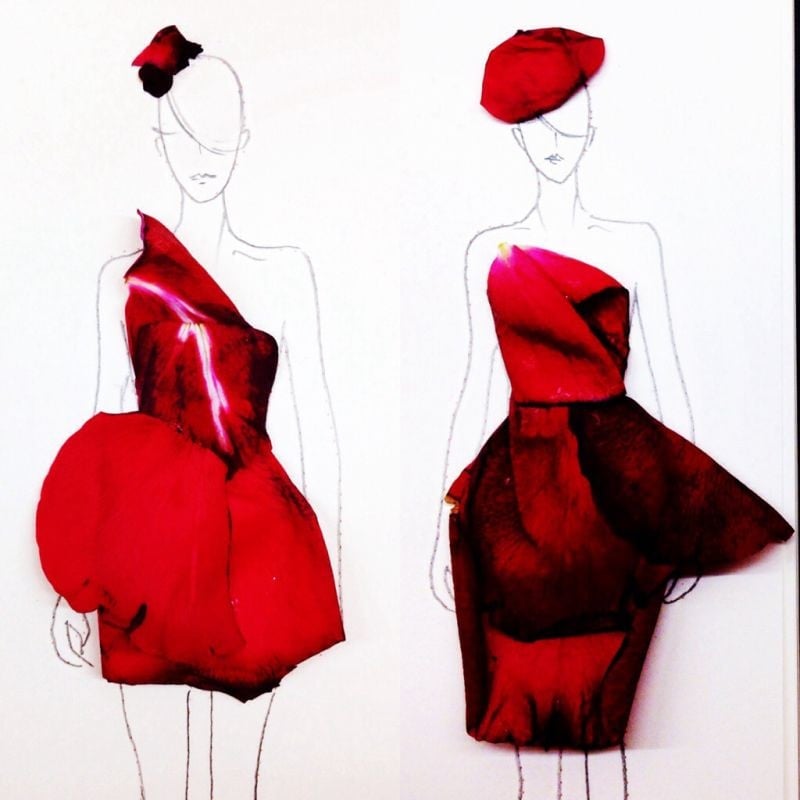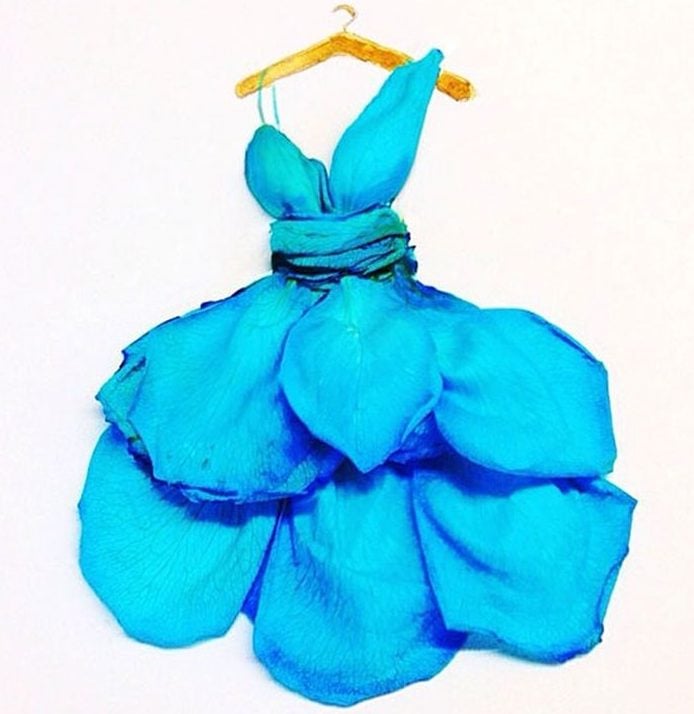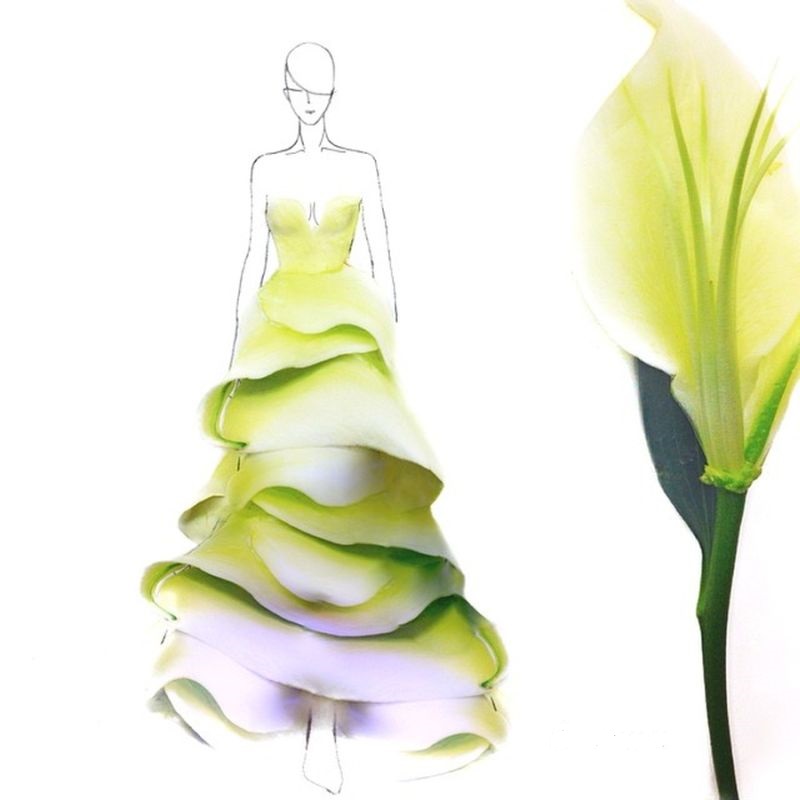 Speaking about her unique creative process, Ciao says, "Flowers help me create prints which I otherwise couldn't have thought of and petals work really well for illustration also because their delicacy and exquisiteness mimic those of a soft fabric."
Sketching fashion illustrations is an art in itself, but Gracie has taken it a step ahead by using fresh flower petals in her drawings.
As per the young fashion illustrator, using petals was purely accidental, when she noticed a red rose a boy had given her was dying.
As per told to BuzzFeed,
"I remembered how beautiful it used to be and wanted to 'preserve' this beauty. So I made fashion illustrations out of them."
The colorful petals used by the artist blend perfectly with the sketches, thereby producing a whole new kind of trend, where bodices and flowing skirts reflect nature directly. Not only these floral fashion derivations serve as substitutes for the silhouettes and colors, but they also induce their natural elements and forms.
The way Grace has mastered this form of art through her drawing is praiseworthy. The way she has skillfully placed the petals makes them look like they never belonged anywhere else besides the illustration.
Feeling inspired? Fashionlady offers you some fun ideas to give a try – DIY floral project –
Make birthday cards out of pressed flowers
Create a scrapbook, paste your favorite family photos adorned with floral petals
Create spring nature table
Hope you enjoyed this flowery post!!
Images Source: graceciao.com