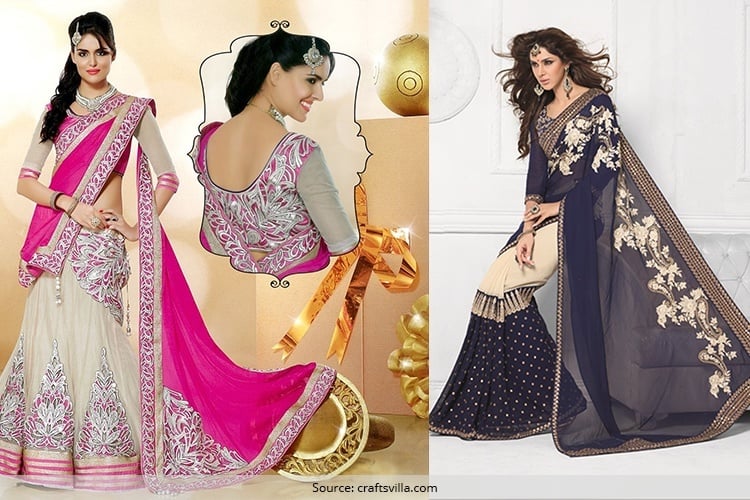 Hello FashionLadies!
We are back! And this time we have one of the most amazing reviews ever. All this while we reviewed shopping places and websites that were only for Indian nationals, but this website – which is a total steal by the way – allows people from all over the world to shop, and of course gets items delivered to them at their doorstep.
[Also Read: Tips on How To Do Online Shopping Like a pro]
No postal hich-kich. Just click your order away and wait for a few days.
You are in need of a quick desi wedding attire? Worry not! You want some really cool accessories, but can't find them anywhere? Don't you worry! You need to make a quick purchase for a cousin's wedding and have a slight idea of what you want to give? Cool.
You are far away from home and need some spiritual things? Well, you don't have to put up a Facebook status that reads – "Is anyone coming from India in the next two weeks?"
All you have to do is check out this website – Craftsvilla
Did you go check it out? Isn't it awesome? Hai na?! Well, we told you.
The most amazing part is, the list doesn't end here guys. You can shop X number of things from this very user friendly website. From clothes to home décor. From spiritual items to musical instruments. From bath and body to skin and makeup. You name it and they have it. They have things for every occasions, and for every person. AND! They have a special category for kids.
[sc:mediad]
You can order the typical birthday hamper consisting of a cake, soft drink, packet of chips, a juice can and of course a bunch of flowers. Tell me, which site offers this?
AND!! The cherry on top is, they have a mobile app. You don't need to open your tablet or laptop or your computer to browse their website. Just one flick of your finger and shop away at their app. You can download it at the Google play store.
[Also Read: Mobile Shopping is Where the Future Lies]
Finally, is the website affordable? Of course it is! Is it reliable? We wouldn't have suggested it, if it wasn't.
Juicy deets: The site runs sales and discounts that are TOTALLY worth your time. An anarkali that you have been eyeing for too long? It'll most probably be on sale here. All you need to do is keep your eyes and windows open!
Have fun shopping, our lovelies!
XX.