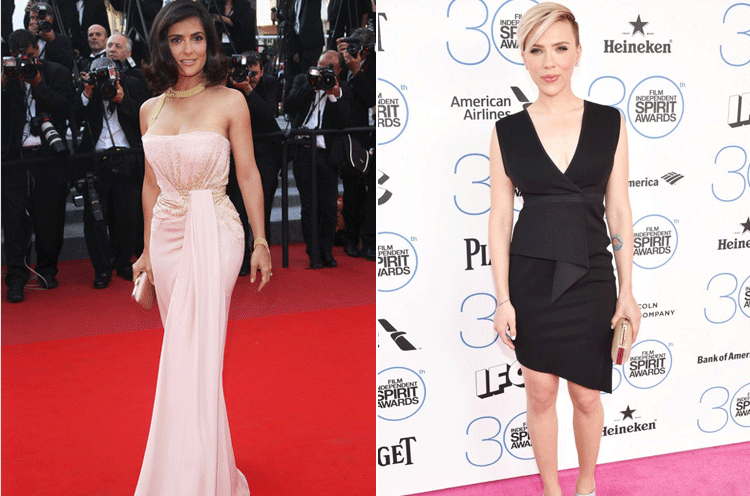 If you have an hourglass figure then you are one lucky woman! An hour glass figure is considered to be the most aesthetically appealing body type, with curves in all the right places. Celebrities who have an envious hour glass figure include Beyonce, Scarlett Johansson and Salma Hayek. Knowing how to show off your curves will help you achieve the right balance between sexy and elegant.
You should aim to look subtly sexy while ensuring that it does not look like you are trying too hard. So how do you show off your curves while still keeping your look classy?
Wear High-Waisted Skirts and Trousers
High-waisted skirts and trousers will help to show off your narrow hips and shapely waist and bottom. They enhance your hourglass figure while still being highly fashionable. Opt for pencil skirts, peplum skirts and other such figure hugging skirts. Avoid covering up your figure in A-line skirts and other such skirts, why hide your shapely figure in such loose skirts?
Make Your Waist Your Focal Point
The reason an hourglass figure is so appealing is because the shoulders and waist are in proportion, making the shape very pleasing to the eye. So whatever clothing you wear, make your waist the focal point. Add a belt or a brooch to bring the eye to your waist, thus emphasizing your hourglass figure.
Be Careful While Layering
You need to take care while layering. Make sure your jacket or shrug fits you well and is well cut. Loose or oversized jackets will hide your curves and make you look boxy. So always ensure that any layer you add on complements your body shape and does not take away from it. (Here are a few Summer Layering Ideas We Are Currently Loving)
Opt For Soft Stretchy Fabrics
As far as the fabric is concerned, soft stretchy fabrics work well on an hourglass figure than stiff or bulky fabrics. This is especially true when it comes to tops. Opt for tops in classic styles that hug and stretch over your body. Tops with frills and flounces are best avoided as they can make you look top heavy and mess with your well-proportioned frame.
[sc:mediad]
Wrap Tops and Dresses
Wrap tops and dresses are absolutely gorgeous on an hourglass figure. They show off the curves to their best advantage, nipping at the waist and nicely hugging your frame. Opt for wrap tops or dresses with a deep V neck to show some skin on the top.
Avoid Wide necklines
Boat necks and off-shoulder tops are not your friends. Wide necklines tend to mess with your hourglass figure, making you look overly busty. So opt for circular or V necklines and steer clear of boat necks and square necks.
Peeptoe Heels Are Your Best Friends
If you are short and curvy women, then chances are that you want to look taller. While any kind of heels will help give you that much needed height boost, peep toes work especially well. They help elongate the legs and give an illusion of longer and leaner legs. So if looking taller is your aim, then peep toes are the way to go.
[Also Read: Ten Types of High Heels You may consider Buying]
Even if you are opting for loose clothing, try to cinch your waist to give an outline of your hourglass figure. You don't have to show skin to show off your perfect curves. Something as demure as a formal shirt paired with a knee-length pencil skirt will help show off your delectable curves. So celebrate your curves and find interesting ways to show them off.