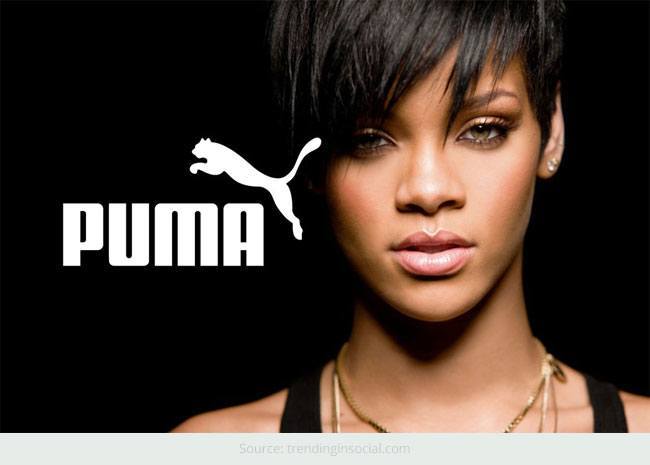 If there is one persona and perhaps the only that has unmatched sex appeal and spunk, it is the 26-year old pop star Rihanna. Known for her Mohawk hairstyles, she is one girl whose fashion sense and moves have been eccentric, quirky and so very 'it'. That is why she has the ability to make you stop, stare and take notice of her, whether it is in her music albums and now in her endorsement of sportswear brands.
The music sensation Rihanna has been appointed as the new Creative Director and Ambassador for German sportswear and lifestyle brand PUMA. With this, she joins the league of famous sportsmen such as Usain Bolt and Mario Balotelli who have been brand ambassador for the brand PUMA. Prior to this announcement, Rihanna has previously been the face of fashion brands including River Island, Mac Cosmetics, Giorgio Armani, Balmain and Gucci. Way to go!
Partnership between Rihanna and Puma
What a deadly combo it shall be when Rihanna would be designing and customizing Puma styles. Confirmed by Puma in a press statement, Rihanna would be creating new styles to add to the existing Puma product portfolio. This move has been made by Puma in its marketing bid to compete with the two major brands in sportswear category – Nike and Adidas.
Adam Petrick, Puma's global brand and marketing director explains that the company wanted a woman that resonated all over the world, but there wasn't a woman athlete at the time that fit their criteria. Although not an athlete, Rihanna had the "body confidence, bravery, and determination" that Puma was looking for and she, of course, resonated all over the world.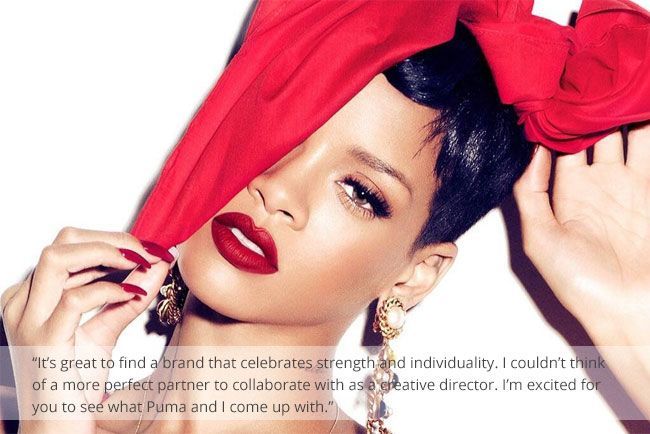 As for the contract, The New York Daily News has reported saying that the deal signed by the singer from Barbados, with German footwear brand Puma is to the tune of $ 1 million.
[sc:mediad]


It is said that Rihanna will join the likes of artists Solange Knowles, Rockie Fresh, Casey Veggies, Meek Mill, and many more who have been representing Puma.
Puma called her a "game-changer". They believe in her creativity, consistency, and ability to "push the limits" for their athleisure in this multi-year partnership. She will also appear in the Kering-controlled athletic giant's Fall 2015 campaign.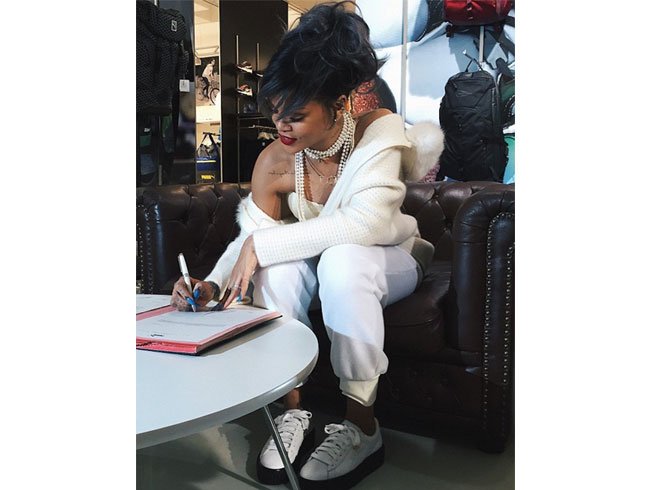 We may see Rihanna's first collection for PUMA brand coming in sometime next year.