Comfort is the key thing these days, going by the current trend of online shopping or online banking. Even fitness is competing fashion like anything. But in the case of workout clothes, you can't separate fashion from fitness. They are both sides of the same coin.
Ever heard of Workout Clothes You Can Wear to Work? No, am not talking out of my hat but rather based on the recent consumer behaviour patterns in urban metros.
Yes, instead of the conventional workwear options such as saree, maxi skirt, salwar suit or jeans, there are gym clothes you can wear to the office and dressy yoga pants for work. Call it emancipation or liberty in the way women like to dress up for work these days. Ask bloggers who are increasingly making a trend shift by wearing leggings to tank tops and even sports bras.
8 Workout Clothes You Can Wear To Work
Let us find out more about 'Athleisure' phenomenon and see how it is changing the wardrobe ethics of today. Also, I have rounded up best workout pieces that are far than cute for just the gym. So much, that you will love wearing workout clothes all the time.
[Also Read: Athleisure Trend]
1. Crop Top With Built-in Bra
Having a sequin print, the Tippy bra has a flowy fabric putting a flirty twist to the bra-and-bottoms look.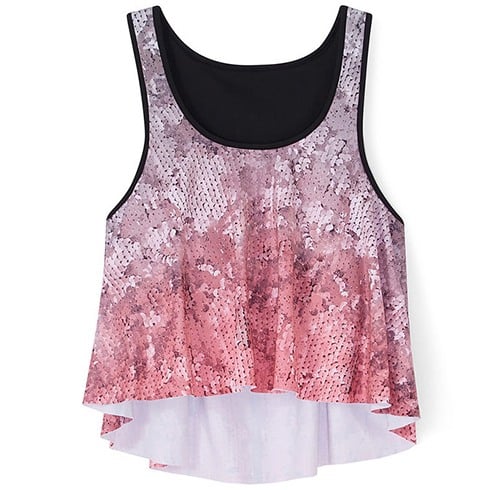 2. Neoprene Moto Jacket
Meet this functional and chic neoprene moto jacket which takes workout clothes you can wear to work to the next level. The flexible fabric used helps keep the skin cool and dry post your stretching and exercising. You can call this jacket a smooth transition from gym to street.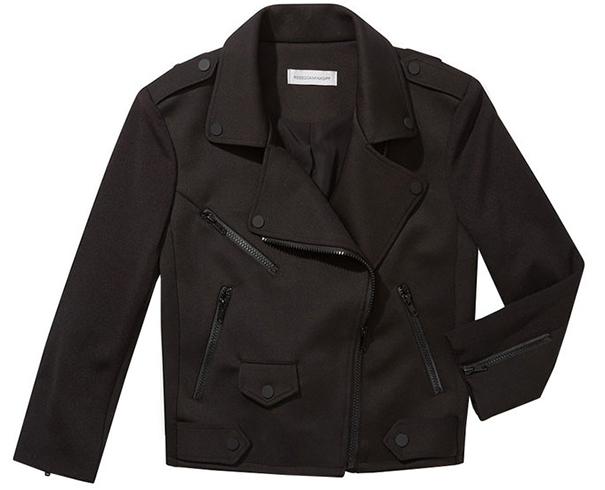 3. High Neck Sports Bra
This stretch-jersey sports bra portrays active-wear to perfection. Like to try it out?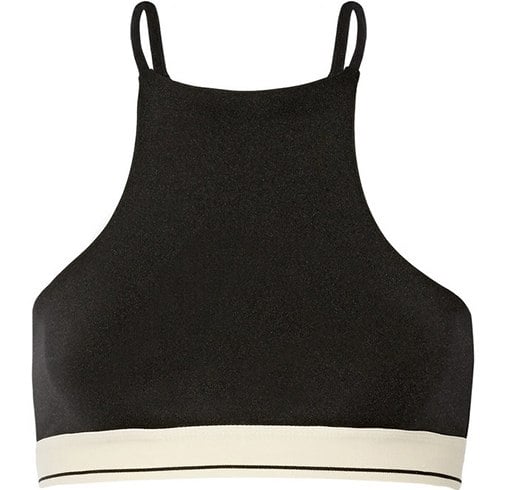 4. Statement Sweatshirt
Crew neck sweatshirt by Ivy Park gives you a relaxed shape and minimal styling at the same time. With a stacked logo on the chest, match it with your casualwear to look sports cool.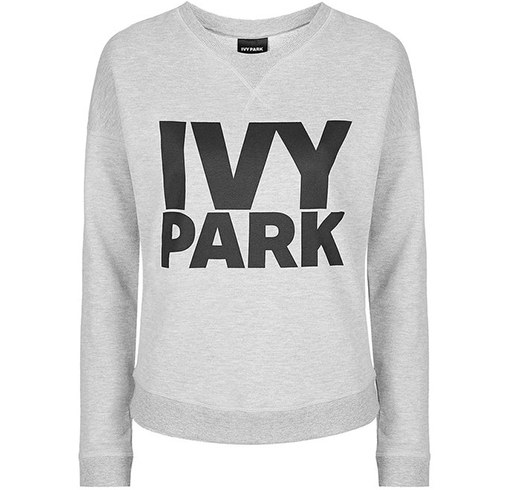 5. Performance Jacket
This black Nana performance jacket is a nice cover-up made out of technical fabrics and contrasting stretch. It has an attached drawstring hood which shields you from seasonal showers, and side-slip pockets too. Put it over leggings on a Saturday half-day at work or Sunday brunch and you are good to go.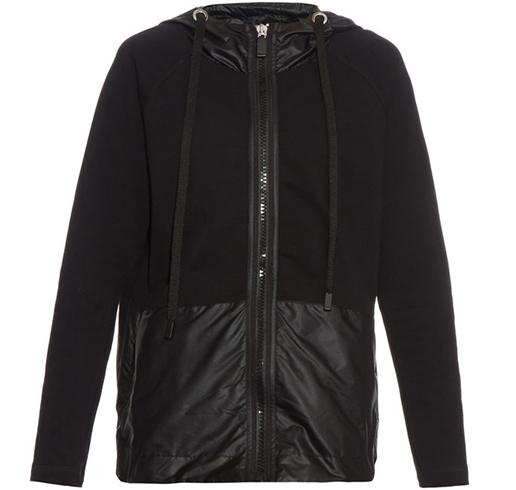 6. Dressy Yoga Pants
Combine sophisticated styling with a soft, stretch performance knit by wearing the comfortable dressy yoga pants for work.
[sc:mediad]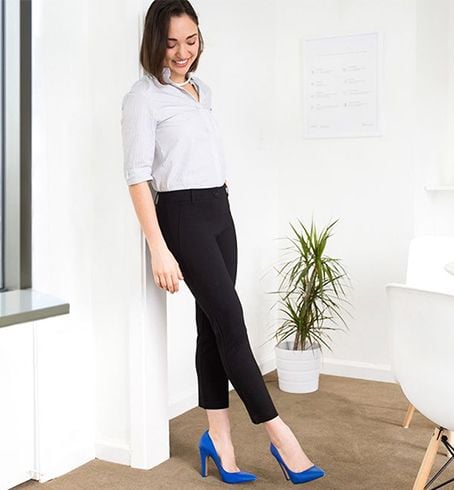 7. Foot Workout
Put your best athletic foot forward with gym clothes you can wear to the office. Sneakers or for that matter faux-leather joggers can be very much worn to the office.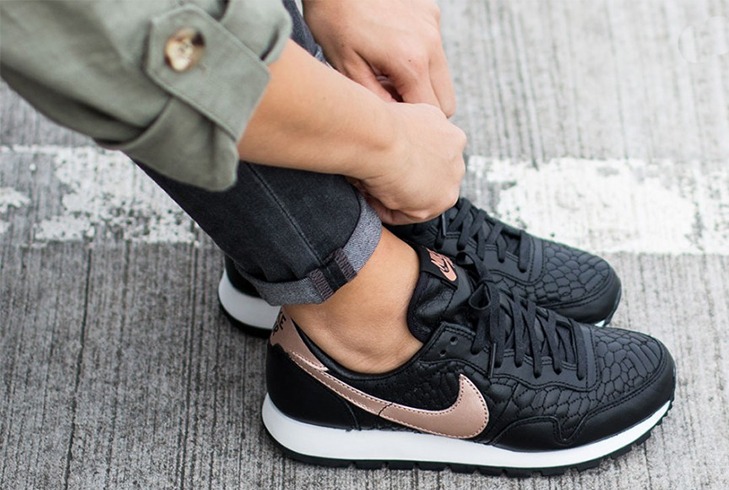 8. Headband
Keep your flying locks under control by going for this supremely soft supple headband. It might convince you to wearing workout clothes all the time.
Talking of active athleisure labels, there are many brands like Zara, Tory Burch, Ivy Park (of Beyonce), Kate Hudson (of Fabletics fame) that have created active-wear collections. Yes, they are on the expensive side but as long as fashion fitness is on your mind, then spending an extra dime on gym clothes you can wear to the office is worth it.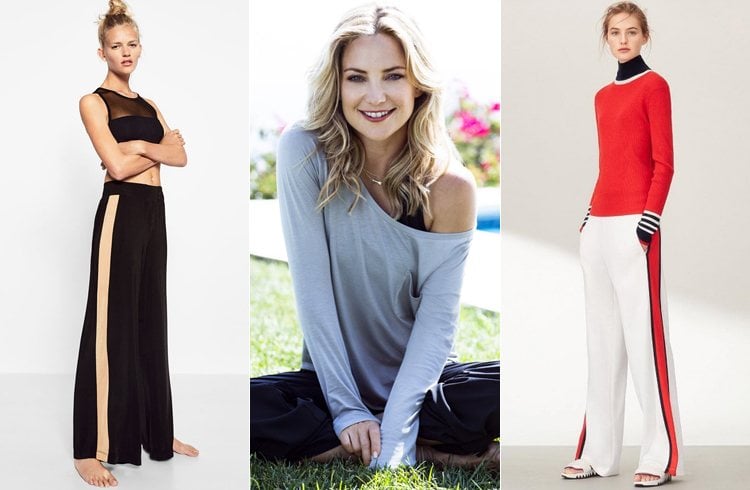 I hope wearing workout clothes all the time would be on top of your wish list. So which of these are you itching to wear and possess? Send us your replies and comments.
Images Source: pinterest