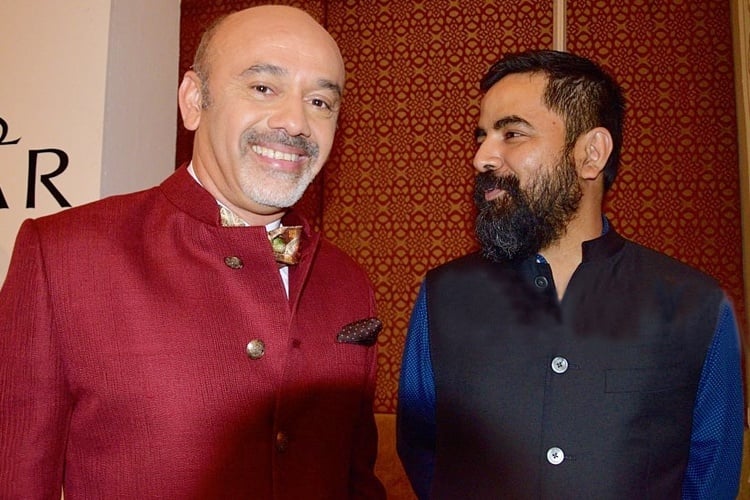 When the established strong worlds of Sabyasachi and Christian Louboutin collided, the show, in fact the creations, were beyond this world.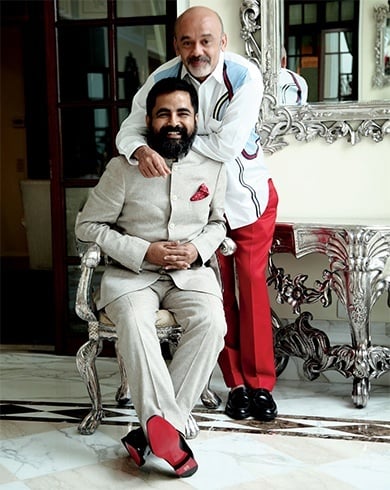 Though it sounds dramatic, it was a very strong collaboration that had our hearts, almost instantly. Ever wondered how this happened?
We did, and we decided to share it with you.
We all know that Christian Louboutin is well-known for the red leather sole heels, and who doesn't love click-clacking in his impossible six-inch beauties. It is this steep curve and flashes of crimson that has caught Sabyasachi's eye too.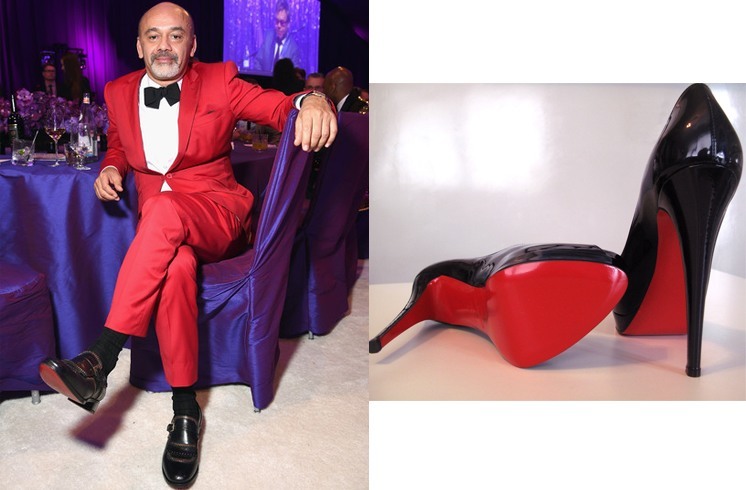 Hence for his Amazon India Couture week 2015, Sabyasachi expressed his desire to add a strong sexual element to his collection with the Louboutin art.
Coming to the other side of the world, we already are great fans of the craftsmanship and opulence of Sabyasachi's work. And it's not just us, but Christian Louboutin also greatly admired the delicacy and detail oriented designs that are captivating. Hence, the admiration and respect being mutual, the work turned out to be quintessential.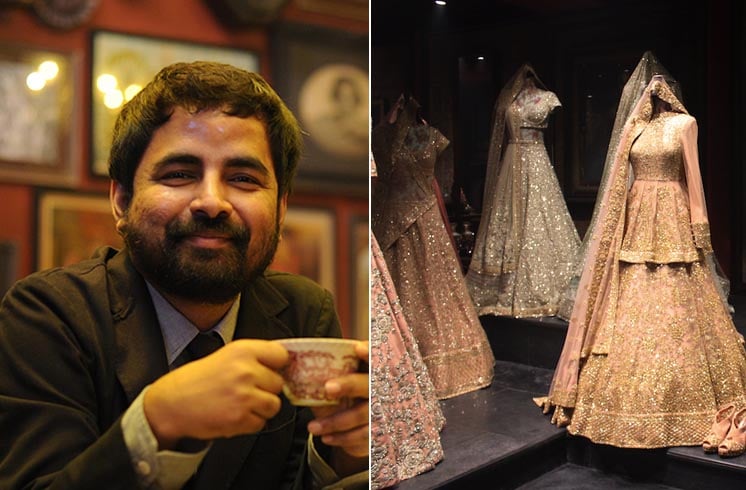 The very thought of carrying the heavily embellished gowns in a pair of sky high heels was troubling and we watched in anticipation the miraculous work that they both ultimately rendered at the show.
[sc:mediad]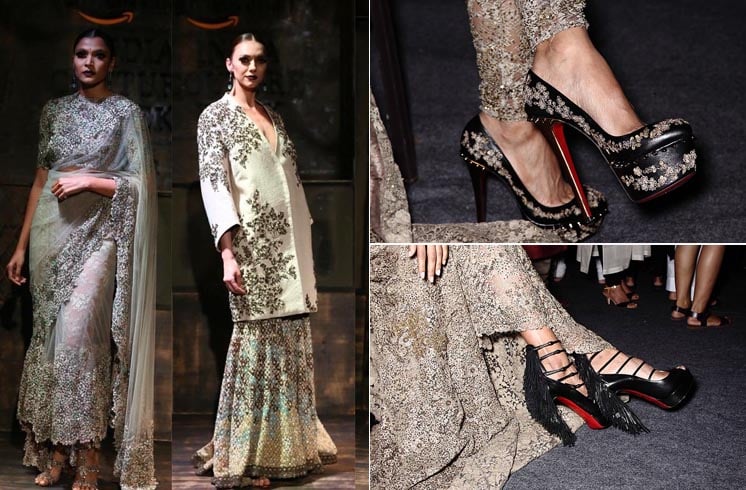 Christian ensured that the heels remain vertiginous and were beautifully embroidered with silver and bronze stitch-work. The stilettos had a fair share of fine zardosi details coupled with studs and fringes that would complement the Indian designs.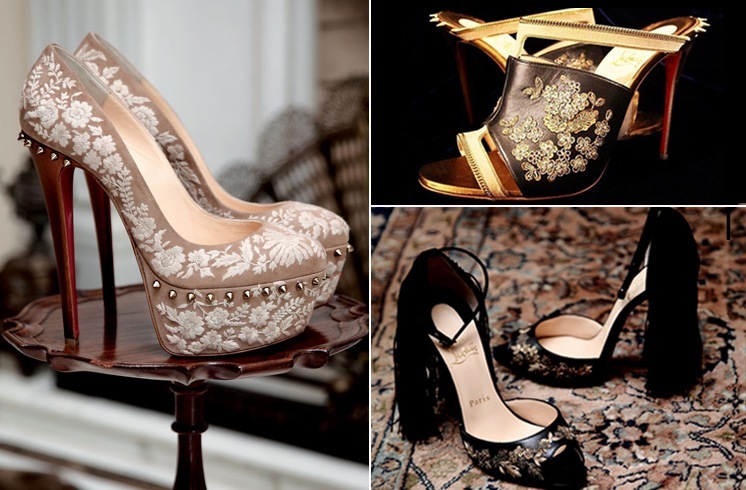 Christian called the collection iconic Devibroda which pays respects to Sita Devi of Baroda. In this collection he crafted the heels with Sabyasachi's acid dyed burnt sequins and tea dyed cotton threads. Few of the collections also had extensive artwork like antique embroidery, patchwork that looked simply out-of-the-world.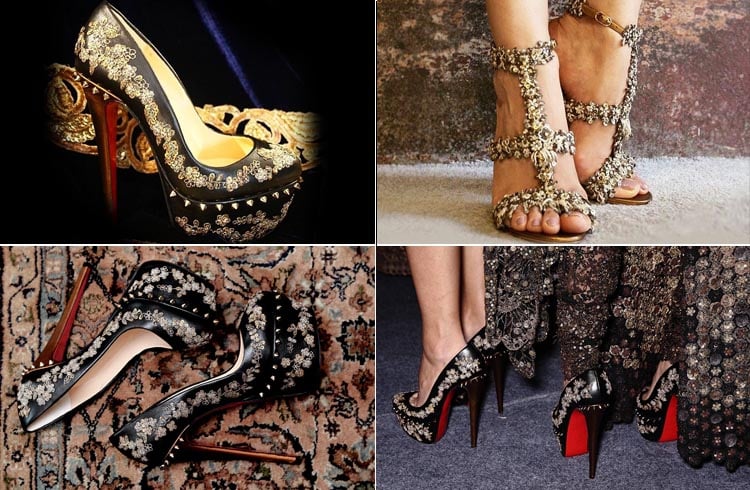 If you think strong personalities like these would have taken great effort in working together, then you are mistaken. Though both of them hail from colorful and creative cities – Kolkata and Paris, they had an identical principle of work and that is rendering customer satisfaction and brand longevity.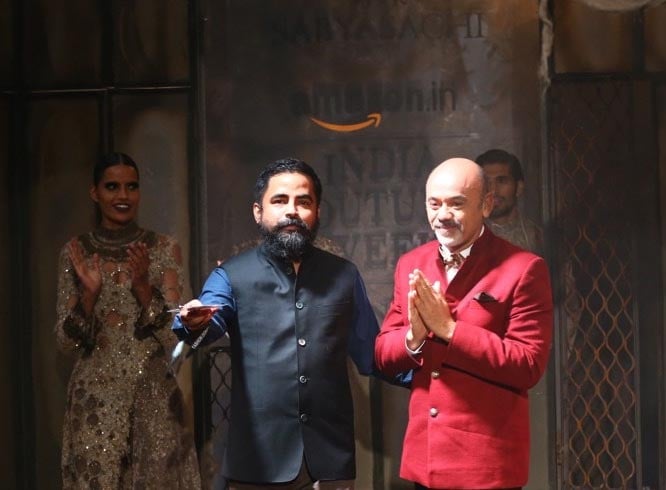 Since both of them believe in consistency, it can be observed that they don't sway out of their trademark but expand and flex within their label. Meeting over a luncheon, grabbing a bite and enjoying their food, the two art masters collaborated strongly exchanging barely any words.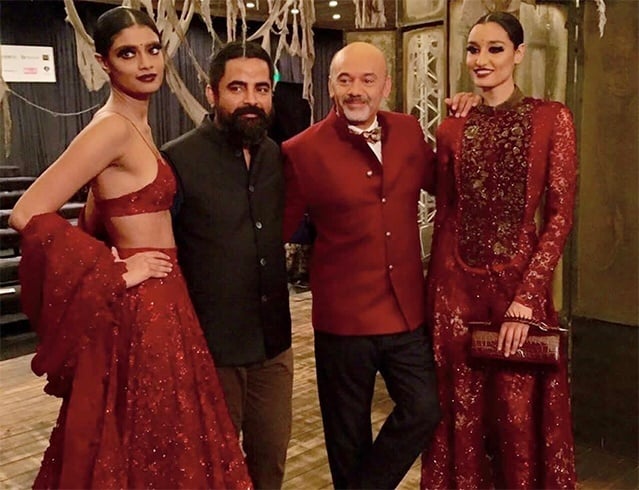 Louboutin when asked about the partnership said- "when you collaborate with someone who has the same sensibility, it's super simple". And we totally agree with that.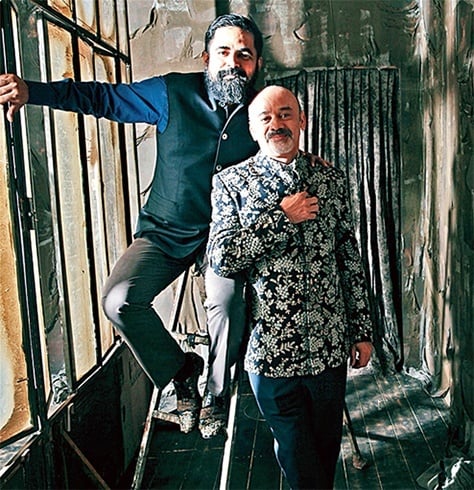 We are definitely excited over this association that connects Christian further more to India, our country which he believes, inspires him and his brand.
We can't wait to experience the ultimate classic piece of art!! Wasn't this worth a read?
Images Source: instagram.com, zimbio.com, elle.in, christianlouboutin.com