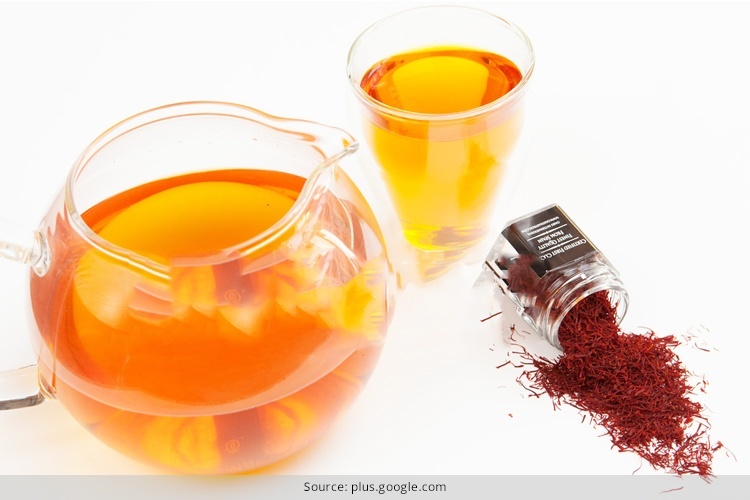 Recently there has been a lot of talk about tea – tea for weight loss, tea for promoting health and tea for holistic goodness. Green tea is the most famous among all, but slowly there has also been resurgence in a special kind of tea – The Saffron Tea.
It is one of the easiest teas to make and in order to make saffron tea all you need is some hot water and some good quality saffron strands. You can also choose to have any number of condiments for your tea: mint, ginger, cinnamon and many others.
In this article, we will discuss some good saffron tea recipe which will enliven your body, mind and spirit.
Saffron Tea Benefits:
Since ancient times, Saffron has been used for good health. In fact, in ancient India, Saffron was also used in medicines because of its properties. Tea is the best way to consume saffron into our system because the active compounds in the saffron threads are water soluble, and thus can be absorbed straight into our bloodstreams through our digestive system.
While saffron is equally delicious when it is put in food, using it in tea is perhaps the easiest and the best way to reap in all the health benefits of saffron tea.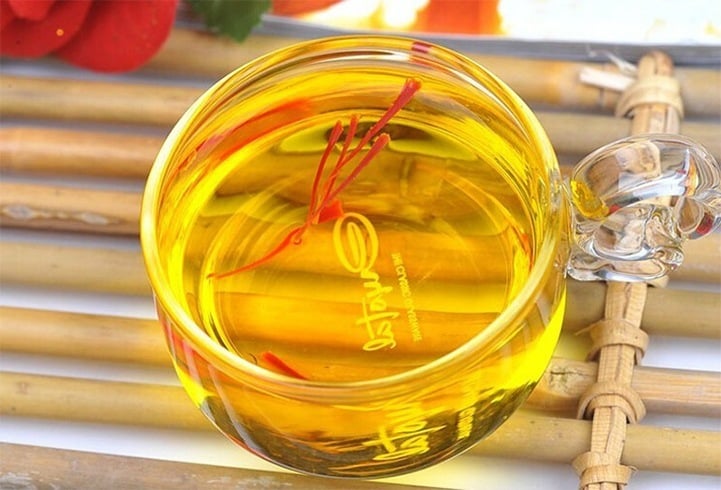 How to Make Saffron Tea
A saffron tea recipe is the easiest to make for anyone. Like we said before, you don't need many ingredients. Just a few condiments here and there and you are good to go. Let's start of with our favourite saffron tea recipe:
[Also Read: Saffron For Skin Pigmentation]
Ginger Saffron Tea
What you will need:
4 cups of water
A few strands of high quality saffron
Some grated fresh ginger
2 tablespoons of honey
One cinnamon stick
Brew your Tea:
Pour the water into a pan and heat it till it boils
Add honey, chopped and grated ginger and the cinnamon stick in it till you get an aroma
Now put in the saffron threads and let the tea simmer for at least 15 minutes
Uncover the pot and boil for an additional 5 minutes
Serve hot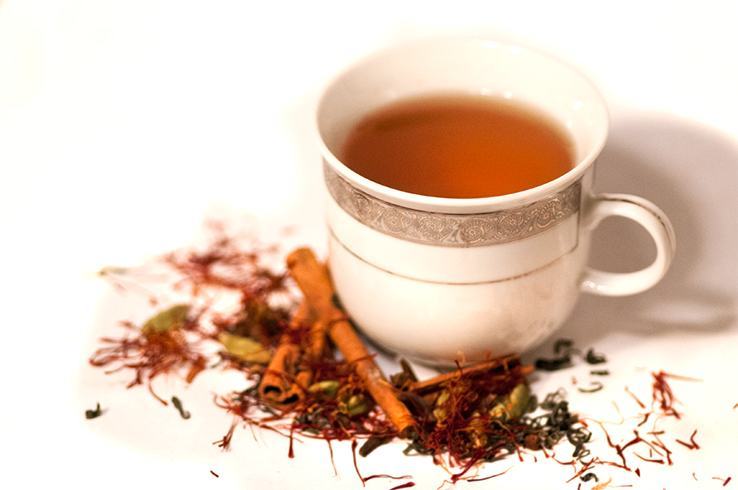 [Also Read: Saffron Face Masks For Pimples]
Easy Honey Saffron Tea (A Kashmiri Tea)
What you will need:
Water according to requirement
A few strands of high quality saffron
2 tablespoons of honey
Brew your Tea:
Pour the water into a pan and heat it till it boils
Put the saffron in the hot water and let it simmer for 10 minutes
Add a little honey to taste. Honey is optional and many Kashmiris drink the tea without adding honey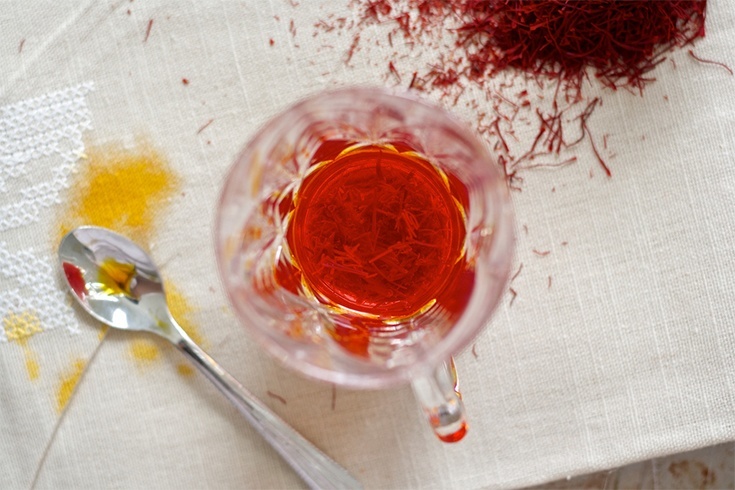 [sc:mediad]
Moroccan Tea with Saffron
What you will need:
Some Green Tea Leaves
A few strands of high quality Saffron
Boiling water, according to your needs
¼ cup of sugar (The specialty of Moroccan tea is that it is syrupy sweet, but you can adjust the amount of sugar according to your taste)
Brew your Tea:
Boil the water and once it starts bubbling put in the green tea leaves
Wash and rinse the leaves in this water and then discard this water
Now take out the leaves and put in another pot of boiling water
Add the sugar and saffron and let the tea simmer for at least 5 minutes
You can also add some fresh mint for taste.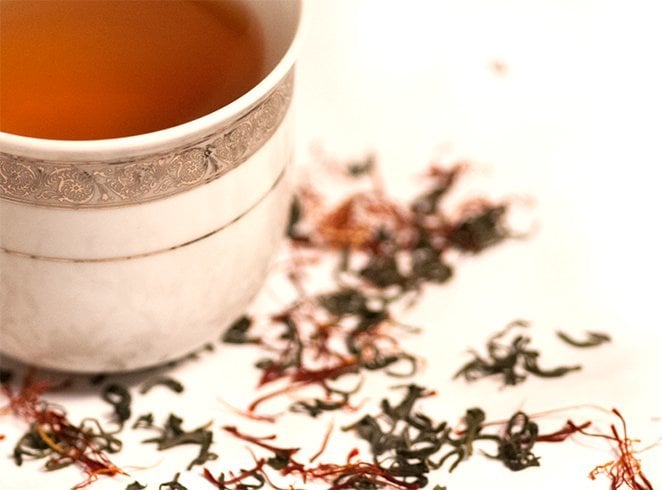 [Also Read: Saffron to Lighten Skin Tone]
Saffron tea is an immensely beneficial tea and drinking just a few cups of it will make a world of a change in your daily life.