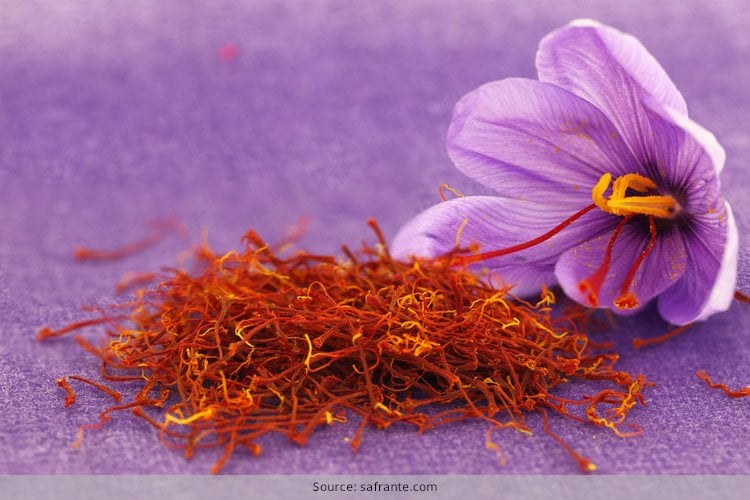 Saffron or Kesar, as most of us know, is one of nature's most wonderful things. Besides imparting some wonderful flavours to our food, kesar or saffron benefits for skin are many. Regular application can clear out your skin, remove those blemishes and pigmentation and at the same time effectively lighten it too.
[Also Read: Saffron Oil For Skin – For That Ethereal Glow]
For years people have been using saffron for skin and reaping its benefits. Many of us have read about saffron effects on skin, but do we know how to use it? Well, worry not, because we have some amazing tips and tricks on how to use saffron for skin. Don't forget to take down notes!
Saffron Benefits For Skin: Use It For a Fairer You
The best use of saffron for skin is to use it for increasing your fairness. The regular and consistent use of saffron in your face packs will promote a healthier and brighter skin. But one hindrance that many people face is that saffron is super-duper expensive! So, what do you do? Well, we have an answer to that too! Utilizing the Saffron benefits for skin does not mean that you have to blow all your money! In fact, the good news is, you just need a very little amount to use on your skin. Check out this face pack to know more:
Saffron+Milk= Glowing + Fair Skin
This is the ultimate combination to get a brighter and fairer skin. For the face pack, just soak a few strands of saffron in milk for at least an hour to let the milk get saffron's colour and other benefits. Now add a little bit of sandalwood powder to this mixture and spread the pack evenly on your face and neck. Let it remain for at least half an hour or fifteen minutes. Wash off with warm water. Regular application of this will improve the skin tone and also make your skin brighter.
[Also Read: Saffron for Acne Skin]
How To Use Saffron For Skin: Use It To Banish Pimples
Another bane of our existence-these pimples which pester us all the time! Well, saffron has a fix for that too! This pack is especially for women who have a pimple prone skin. Constant breakouts and the blemishes that they leave behind can be effectively removed with the consistent application of this face pack.
[sc:mediad]
Saffron+Neem+Tulsi Powder: Remove Your Pimples!
Add a few saffron strands (See! You only need a few), some neem powder or leaves, tulsi powder or leaves and mix it with rose water. Mix this paste well until it gets a very smooth consistency and becomes easy to apply on your face. Smoothly and evenly apply on your face and let it remain for at least 20-30 minutes. Wash off with warm water and see the difference in just a few applications!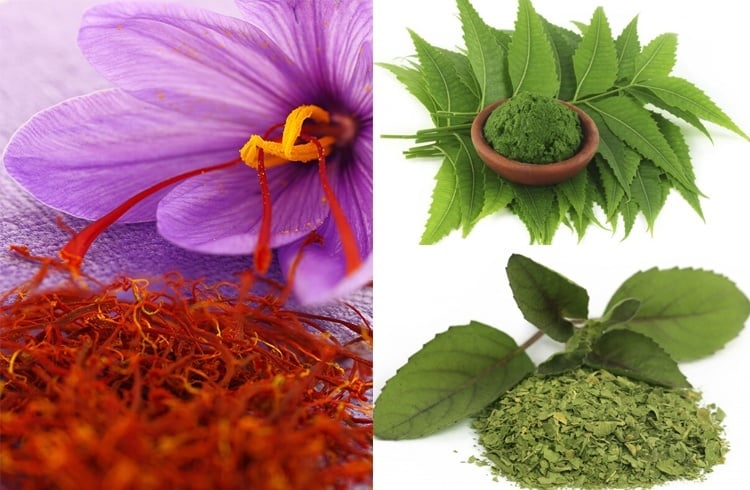 How To Use Saffron For Skin: Use It As An Anti-Septic With Turmeric
Do you constantly get rashes or breakouts on your skin? Then the face pack we will tell you now is the best one to stop these breakouts once and for all!
[Also Read: Homemade Saffron Face Packs for Flawless Skin]
As we know, turmeric is a great spice that can really affect your skin. Turmeric helps to bring freshness in your skin and is a great anti-septic too. Grind some turmeric and use a few strands of saffron with it. Use it on your skin regularly to prevent any breakouts.
There you go! A list of different ways how saffron benefits your skin!