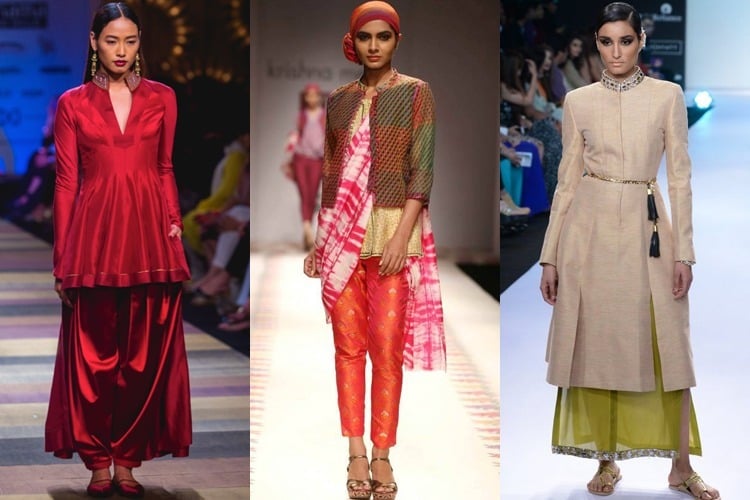 Psst! Want to have a little more fun, with touches of fashion around on you? If we heard you saying yes and would want to make a statement wherever you hop around at this Durga Puja, here are a couple of very chic ideas with fall outfit ideas, the indo-western way to play with. Check them out.
[Also Read: Saree Styles For Durga Puja 2015]
Best Fall Outfit Ideas
Here are some of the best fall outfits that will make you festive ready.
Colour Me Red And Black
Heels for the feet, a long statement neckpiece, a nice sleek-cut LBD and a red summer coat till the hips; sport a chic look and make heads turn at the festival pandal hopping saga this pujas! One of the best fall outfit ideas to flaunt at the various dance parties you have been called for!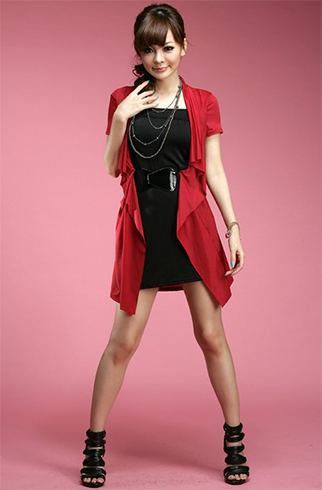 Play It Pastel
An animal printed banana hat, a long pastel green maxi gown, couple that with a short frock-tee and a waist-length grey summer coat! Wear wooden neutral shaded bangles, and for the feet, wear what suits you the best! Don't you just love such fall outfit ideas to flaunt?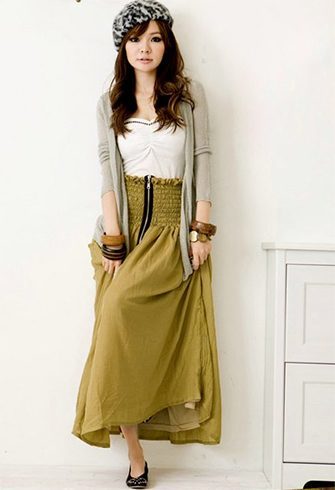 Bohemian Rhapsody
Let's play boho-chick this time while hopping from one pandal to another around the city, worshipping and revering the Goddess. A chic long flowy bohemian batik or tie-and-dye gown in vibrant colours, a crop top in white or peach, two braided tails for the hair do, chic tribal jewellery to doll up in and lace-up sandals for the feet or ballerinas!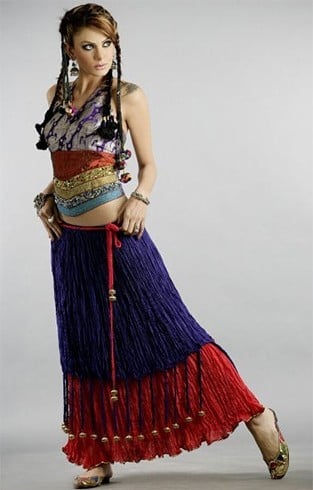 A Very Elegant Look
Office party to attend and you don't want to keep it all formal? A sleeveless crop top with black and white squares, paired with a georgette indo-western gown that drapes beautifully to flaunt your curves, why not? Complete the look with a sleek hairdo, and heels for the feet are a must!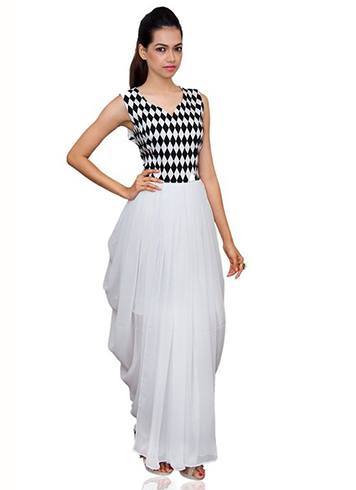 A Videsi Touch To Your Chic Churidars
Should you want to go a little more desi wearing the best fall outfits, do so with a videsi drape of the assamese mekhala fabric instead of a dupattas thrown around. Wear your churidar like you would, but throw the mekhala around your shoulder, over which you could wear a zardozi embossed coat. Complete the look with jhutis or mojris for the feet!
[Also Read: What to Wear this Durga Puja and Navratri]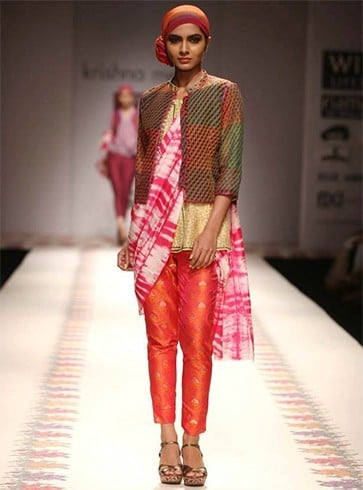 Georgette Dresses
A knee-length pink georgette dress with bearpaw boots! Steal the look and ditch the boots, wear heels instead to keep the feet cool and easy!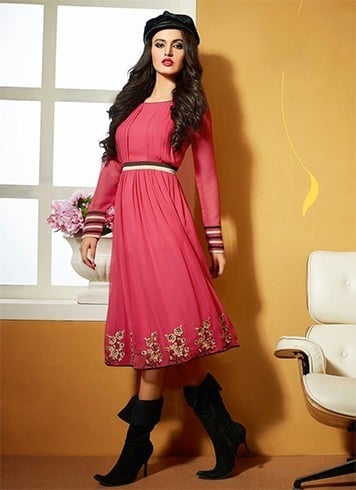 Extra-Long Rompers In Vibrant Yellows
If you thought rompers were for the waist length only, think again. Designer KARISHMA JAMWAL showed us last year how a draped romper to the knees can work wonders for work and play!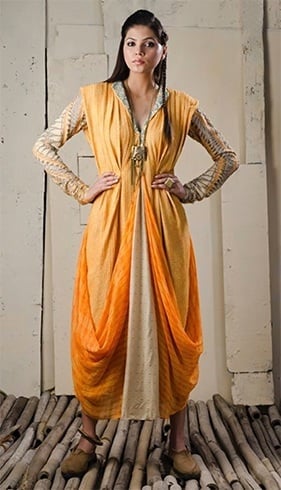 Maroon Touches
Silk and in maroon from top to toe with a peplum touch to flaunt, you wouldn't be at the party unnoticed. Get ready for the compliments by the boss and colleagues, keep your hair chic and wear nude heels to make a statement! Designer Tarun Tahiliani shows us how to flaunt chic outfits for work and play!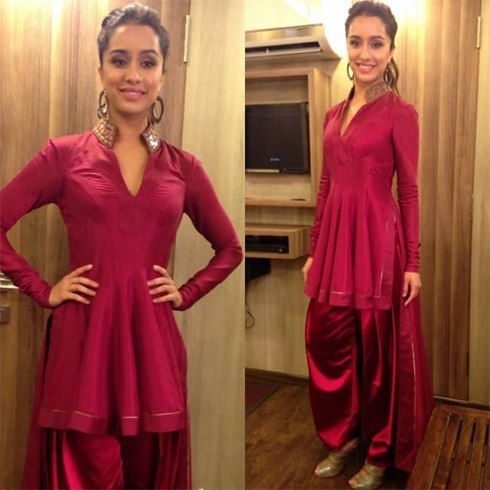 Super Adorable In An All Black Avatar
For any of the four days and should you be invited to dinners and events while the pujas are on, wear an all black onesie; couple it with a chic crop-topped animal printed coat, a clutch bag and heels in animal prints to complete the look!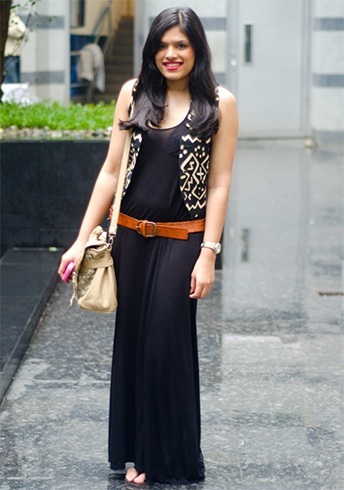 [sc:mediad]
Play With Denims
Knee-length denims, a short crop top and a vibrant yellow overcoat for the summerish look; complete the ensemble with peep-toed heels for daytime parties to flaunt at! Embellish the coat with a kokum, and a waist belt to hold them all!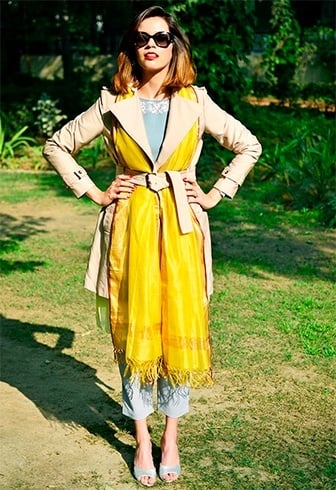 Cut And Cropped
Wear a full-sleeved crop top in checks or graphic prints, bare the midriff for the sensual effect at the parties and complete the look with embroidered straight-cut pants for the legs. Heels for the feet are a must, and you should flaunt a chic hairdo too.
[Also Read: festival outfits]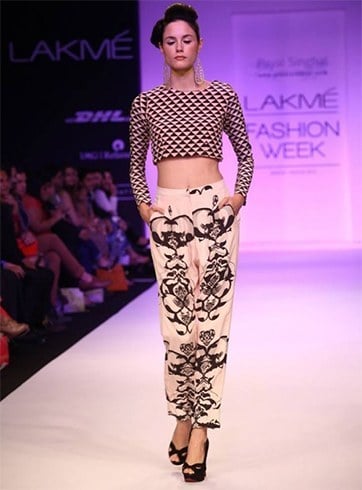 Evergreen This Time
Sleeveless printed evergreen tops with chic khaki pants for the legs, boots for the feet and minimal makeup for the face; head turning moments on the cards for sure with such Fall Outfit Ideas for PYTs across the nation!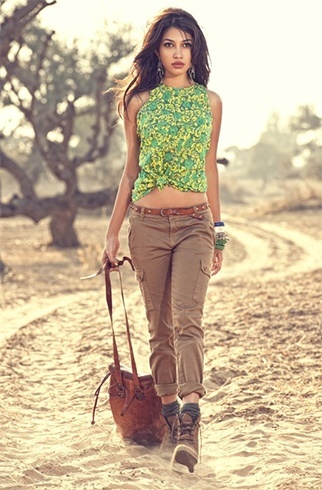 A-Line Overcoats And a Statement Pink Pair Of Pyjamas
If pink be your favorite crayon to play with, play along by wearing pyjamas in pink with a sleek cut and well-ironed A-Line summer coat. Complete the look with an elegant hairdo, chic heels for the feet and a statement chunky neckpiece as well.
[Also Read: Pink Lipstick Makeup Ideas To Flaunt At Durga Puja]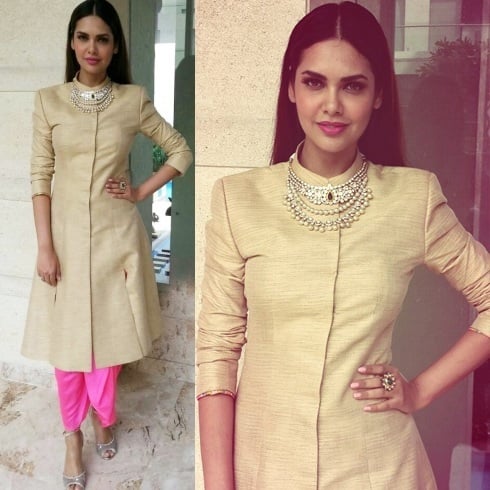 And with this we bring to an end a range of ideas with full of fun on the lines of fall outfits for women, to experiment with at Durga Puja. Have fun PYTs and send us your pictures wearing your own sense of fashion too, we love watching them all!