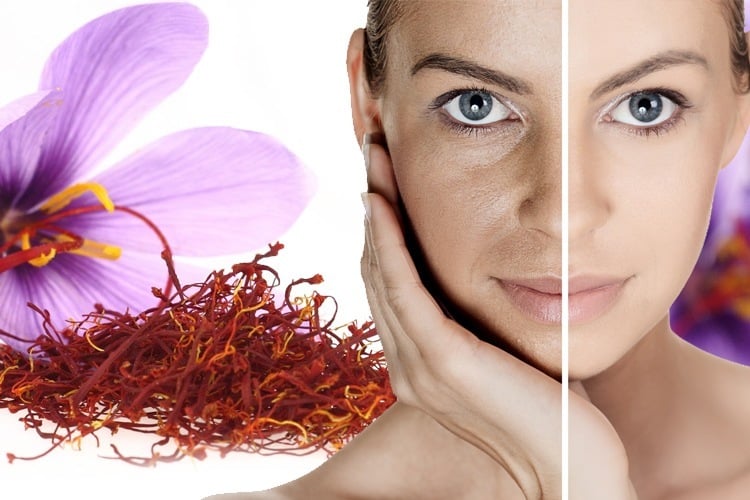 Small dark spots, blemishes and patchy skin- these can make any woman sad! Yes, as hard as we try and fight it, someday or the other we will have to fight against pigmentation. Skin pigmentation on your face can be caused due to a number of things and though it does not necessarily pose a threat to your skin, but over time it looks unsightly. So you will have to take care of it before it worsens! So, what causes hyperpigmentation? As we mentioned above, there can be various reasons why hyperpigmentation is caused. But here are the most common ones:
Exposure to the sun
Hormonal imbalance
Aging and
Bad food habits like too much drinking and smoking
[Also Read: Saffron Face Mask To Keep Pimples At Bay]
Now that you know the reasons why hyperpigmentation may be caused, here is one amazing way which can help you get rid of it naturally. Yes, instead of spending tons of money on creams which promise to give you a wonderful skin, instead spend money on Saffron- the amazing spice which can give you a fairer and a glowing skin. Indeed, we Indians have been using Saffron for Skin Lightening since ages!
Benefits Of Saffron For Skin
In ancient times saffron was known to cure a number of ailments and thus was used in medicines as well. Recently, scientists have discovered benefits of saffron for skin and have started manufacturing products which have saffron in them.
Many brides use Saffron for Skin Lightening and regular use has proven results. Just incorporate saffron in your tea or in your face packs and use it topically to get a fairer, brighter and suppler skin.
[Also Read: Saffron for Acne Skin]
Saffron for Skin Pigmentation
Here are some face packs which have saffron in them and can battle your skin pigmentation problem. Many people have seen the benefits of saffron. A lot of them are thus using saffron for skin pigmentation problems. Within a month of its use, many people have seen a world of difference in the quality of their skin and also the skin tone. Saffron is the ultimate solution for all your skin problems. Use it regularly and see the difference. Here are some face packs that you can use to remove pigmentation in your skin:
[sc:mediad]
1. Saffron and Buttermilk
Kesar is your best friend if you want to get a clear and beautiful skin naturally. The anti-bacterial properties in kesar will help fight against pimples and kill your problem of pigmentation at one go too! Sometimes pigmentation is also caused by pimples and they leave behind ugly pigmentation. Kesar and Buttermilk mixed together can help improve the quality of your skin and also lighten your skin. Use it on your face and neck and let it stay for at least 25 minutes. Once dry, wash off with cool water.
[Also Read: Pigmentation Cream]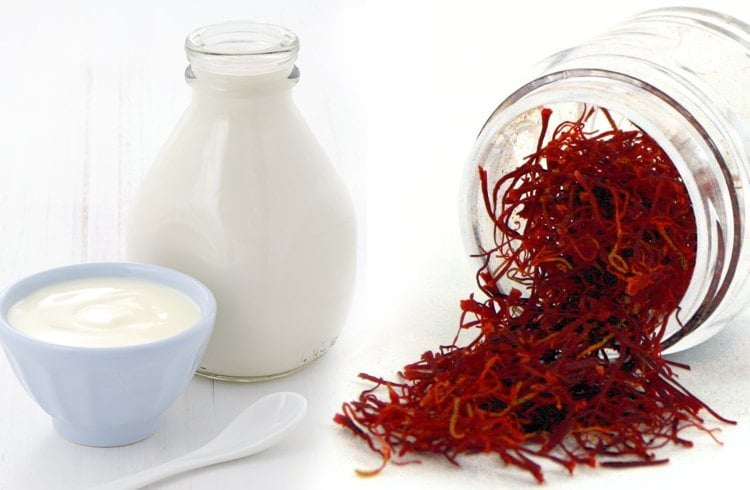 2. Almond Powder With Honey And Saffron
These three ingredients work to remove the dead skin cells and in the process clear out the skin too. Here is what you need to do: Take three or four almonds and crush them into powder. Add a few drops of honey and add a few saffron strands to the mixture. Mix well and let it be on your face till the mixture dries up. Wash off and apply moisturizer. Use twice in a week.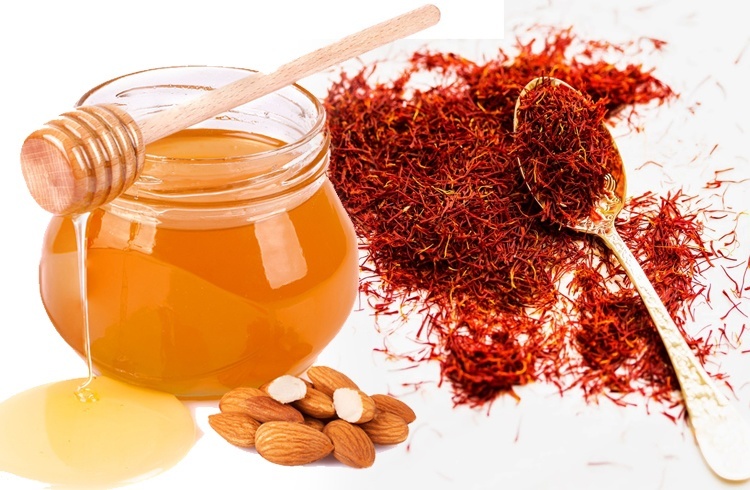 [Also Read: Saffron Oil For Skin]
Saffron is extremely effective when it comes to getting rid of blemishes and spots. Do tell us in the comments after you use these face packs.