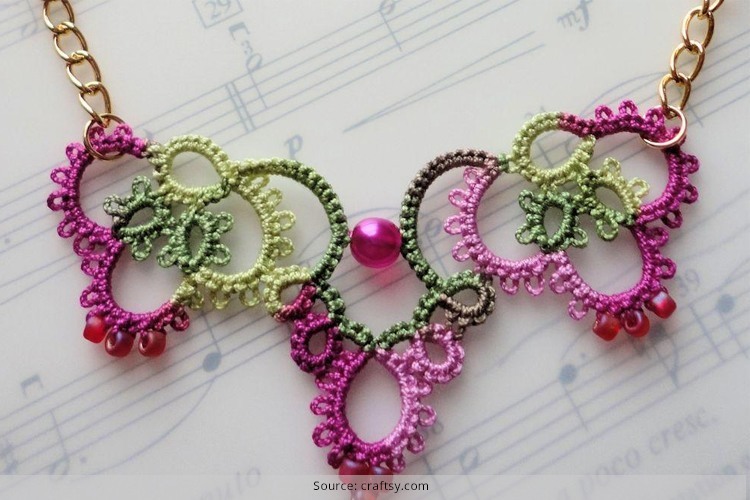 It is a surprise that none of our readers ever mentioned about the chic needle necklaces, and we wonder why? But we aren't going to hold ransom anyone, rather let's discuss about the famous and very elegant lace necklace patterns.
[Also Read: Glass Bead Jewellery]
The best part about the lace necklace pattern is that it can be paired with any ensemble. You could wear it with lehenga cholis, ghagras and indo-western wear too. Get a little haute on Friday dressing or just about at a client meet as well, because the lace necklace patterns aren't gaudy and flashy.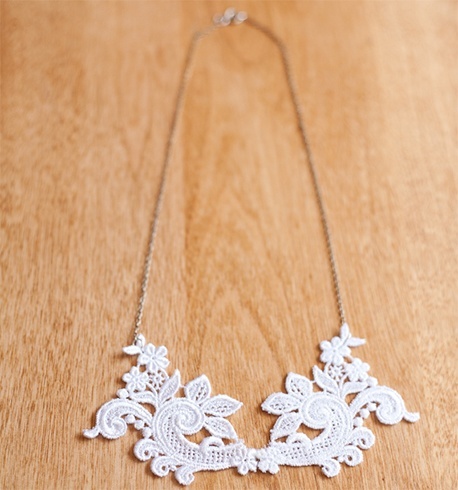 Lace Necklace Designs – True Friends They Are
The lace necklace pattern doesn't ditch. They stick by through thick and thin, and they can match up to any occasion or event too. wear them to church, to the mandir, the gurudwara too, they bring about an elegant touch that wouldn't raise an eyebrow.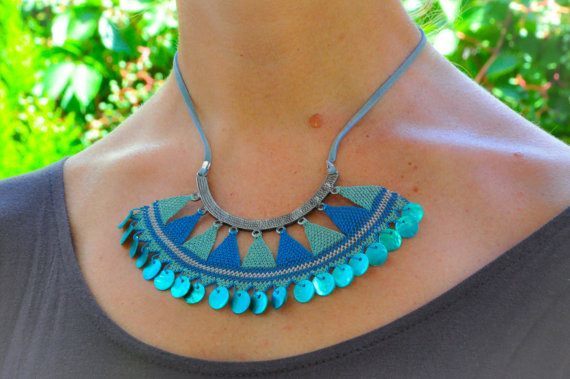 Clothes can be paired just as you want them to be, and you could go all bohemian as well. What not an awesome necklace pattern in lace can do, let's take a look.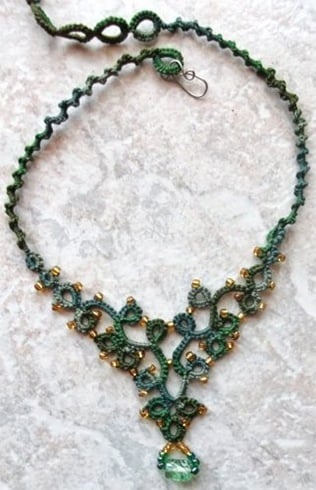 Make It a Statement Piece
Statement pieces needn't be chunky and heavy, too sparkly or gaudy, and not the eye blinding types too. A lace necklace pattern proves just that, they are bang on trendy and chic, and make you look a billion dollars when worn right. Maybe this is why the lace necklace pattern is so in demand these days.
[Also Read: Swarovski Necklace Designs]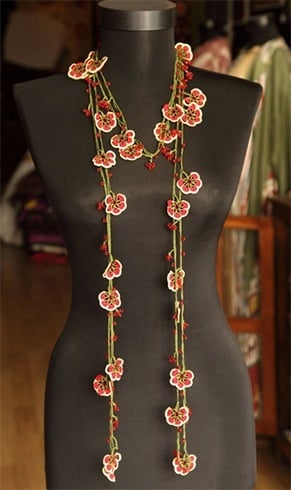 Guess what, you can wear them to college too, and your principal wouldn't pull you up for being a walking-talking Christmas tree! So don't the lace necklace patterns make a best friend to have in your jewelry box?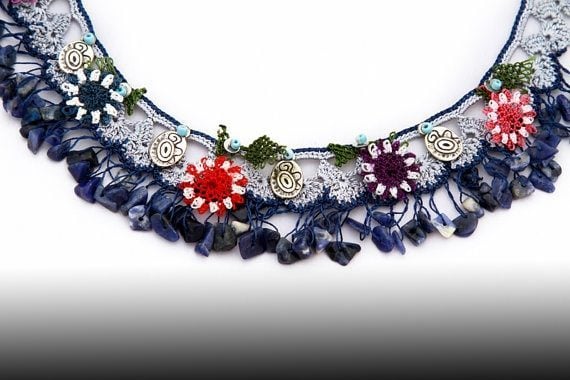 How To Wear Them
We are done waxing eloquent on the lovely necklace lace pattern pieces, so let's learn how to wear them too.
1. To make your face and neck glow, choose colours that are light and bright.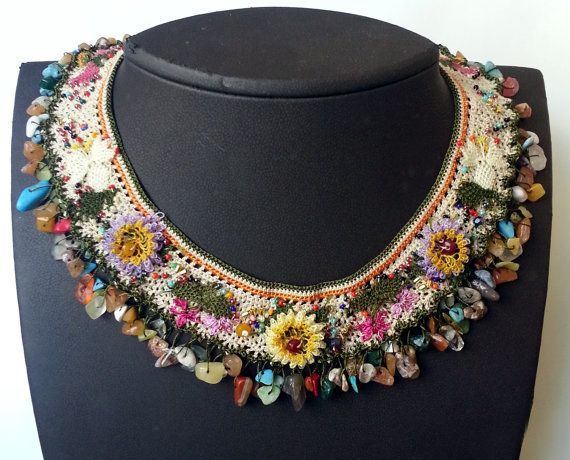 2. Should you want a pastel outfit to gleam in the evening, wear bright colored needle lace necklaces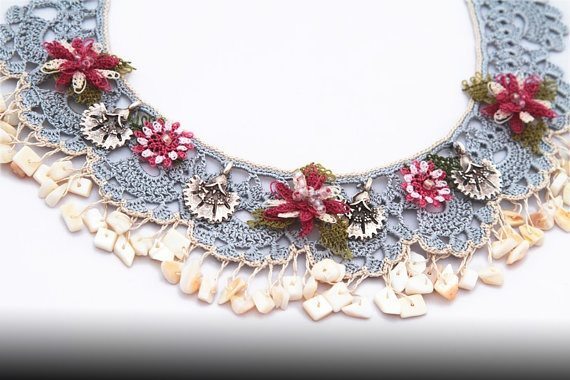 3. You could wear them with cholis or soft collared tops
[Also Read: Astounding Designs Of Filigree Jewellery]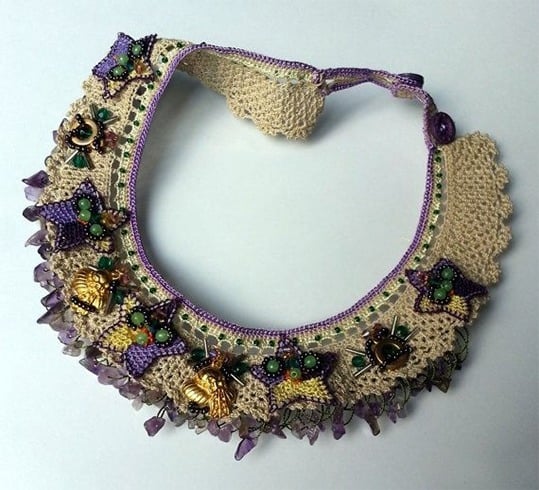 4. Jackets with needle lace necklaces are haute style statements too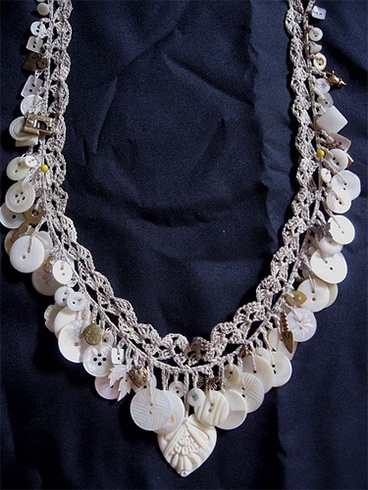 5. Got a full bust, great going! You could drape the neckpiece in such a way that it falls just where the cleavage starts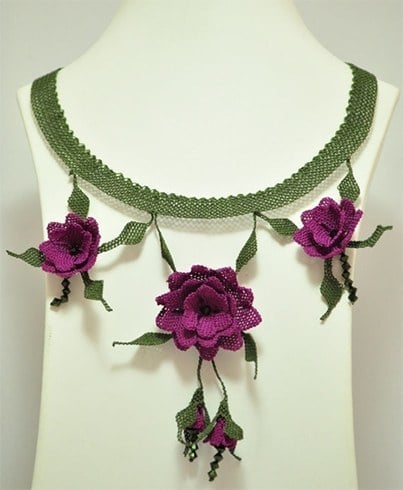 6. Got a small bust line, wear a hanging neckpiece in lace that sits pretty between the cleavage!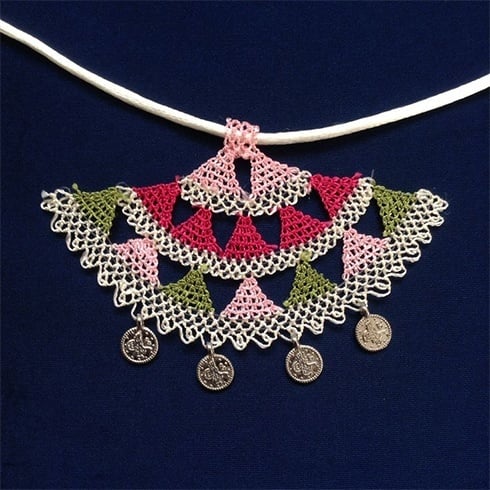 7. For mothers who have to carry their infants and wouldn't want the material interfering with the baby in a harmful way; needle lace necklaces are best to wear.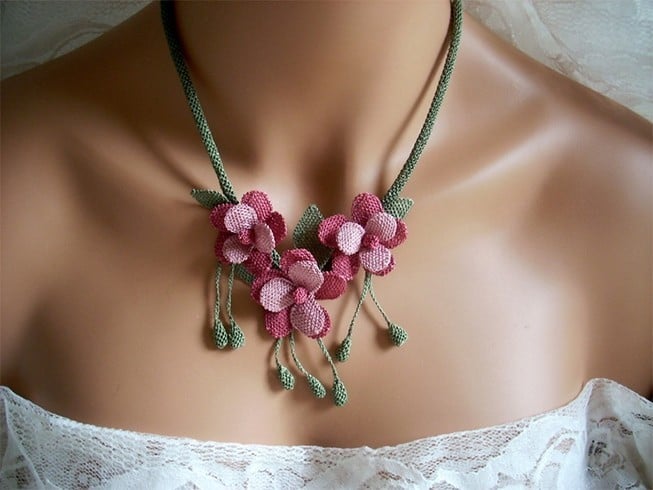 8. Show stoppers as the lace necklace designs are, bring more compliments to your gorgeous face wearing choker versions of the same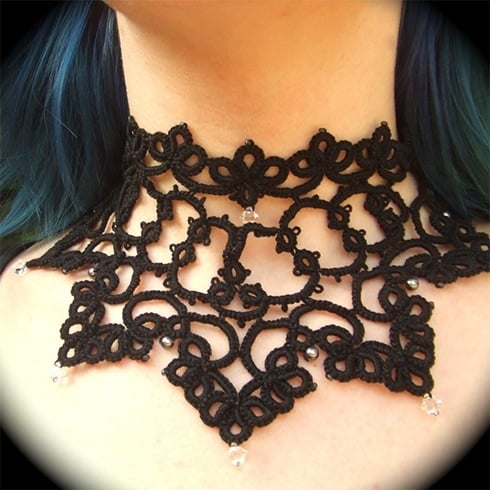 [sc:mediad]
9. Got too much of curves and wouldn't want to flaunt them, wear long needle lace necklaces that pull away the attention from areas problematic.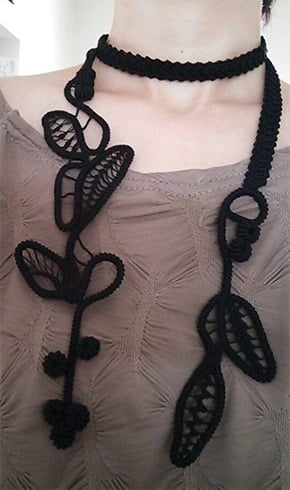 10. Wear them with round tees or tops, cholis or jackets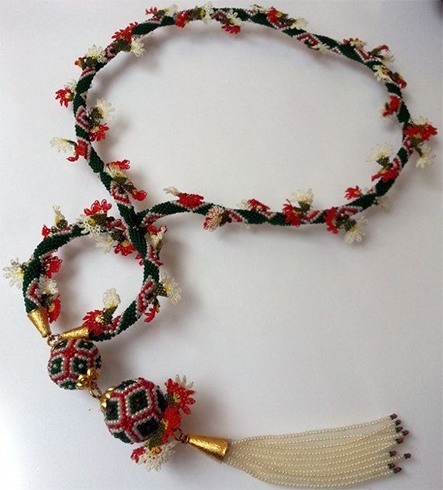 11. You could wear the lace collar necklace with square necked tops and salwars too!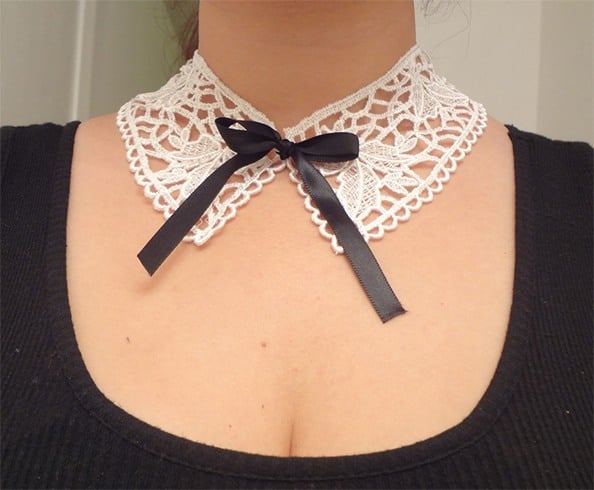 So here were many reasons why the DIY lace necklace is now a fashion trend amongst women and PYTs across the globe. Should you want to share your own tips and ideas on how to wear the DIY lace necklace, by all means do write in.
[Also Read: Wooden Jewellery – Love Wood, Wear Wood]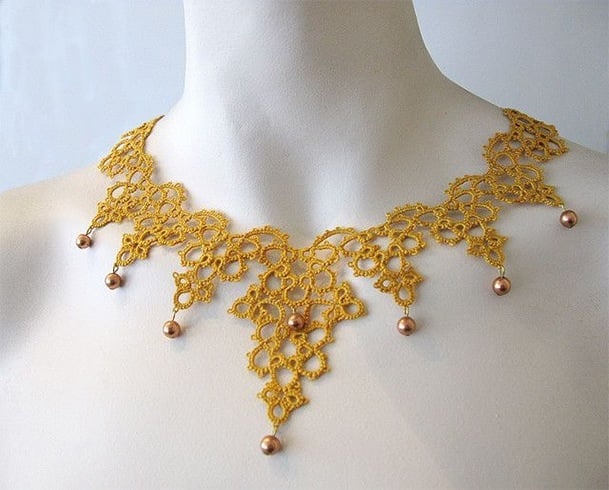 Fashion is meant to adorn and not to be an eyesore. And with the festivities happening in full-swing, this time you could show the world your fashion quotient, without metal and bling!
Image source: pinterest.com