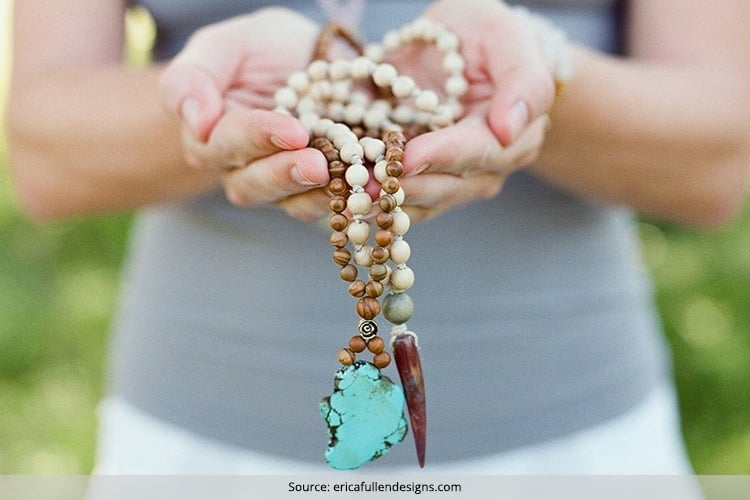 So is it all about wood and no heart? You know things we keep on hearing such as 'wooden expressions'. But that is a distant dream when you are holding a piece of Wooden Jewellery in your hand. It is actually fashion at its wooden best.
[Also Read: Traditional Assamese Jewellery Design]
With this, we take you into a world of wearing wood through some of the finest crafted wooden creations.
Handmade Wooden Jewellery
Turn back the pages of history and you will find that man's relationship with handmade wooden jewellery goes back to thousands of years. It's interesting to know that the earliest wood carvings done by humans (for instance, wooden earrings and wooden beads strung on cannabis plant) were found in a state of preservation in Dartmoor, England's last great wilderness zone. This goes to show how our ancestors loved Wooden Jewellery. Ever since, this form of art in wood has gained popularity which is quite a trend these days.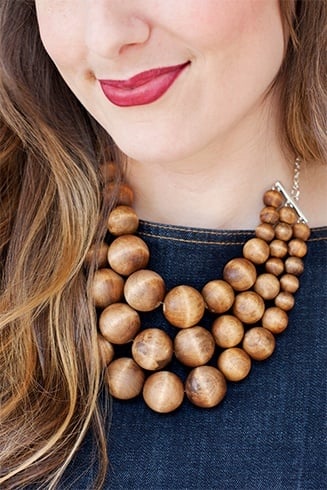 The million dollar question is why you should wear wooden jewelry when diamonds are touted as a girl's best friend. Who would have ever thought that women will love to replace diamonds and pearls with wooden accessories?
Creative and contemporary, the world of wooden ethnic jewellery has various expressions. Starting from wooden pendants and necklaces to bangles, earrings and rings, handmade wooden jewellery is like drawing inspiration from the wood.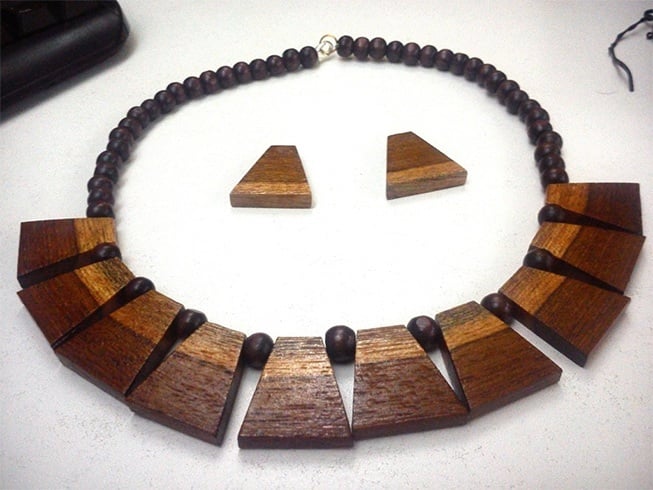 Versatile Wood For Versatile Jewellery
Well most of you would ask how good is wearing a chip of wood in the milieu of gold, silver and diamonds?
Wooden Jewellery is made for those who are allergic to metal in any form, or for those of you who work with electricity as a part of profession.
But no matter what your anniversary date or year is, when you gift a wooden pendant to your better half or renew your wedding vows with a wooden ring, you are so much celebrating with nature's best output, wood.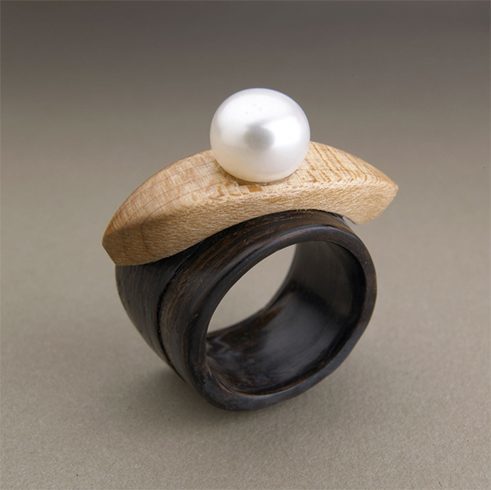 [Also Read: Traditional Bengali Jewellery Names]
Natural, carved, polished or painted, wood is one gift of nature which comes in various forms. This could be one reason why it fits in easily as a jewellery figure. Light and chunky, or textured and delicate, wooden ethnic jewellery never goes out of fashion.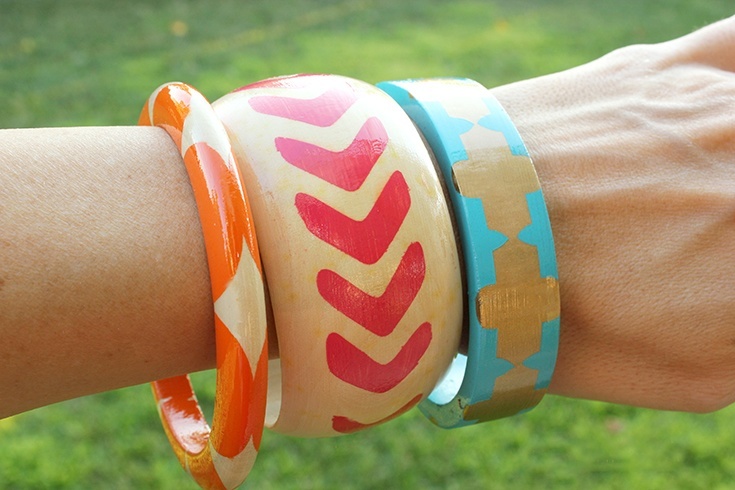 Typically, jewelry made of wooden beads is designed with an invisible string or rope. However at times, metallic chains and beads are also added to make different types of necklaces.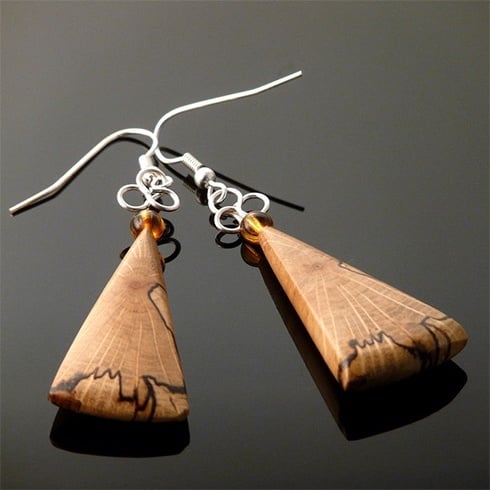 What pairs well with the earthiness of wood? It's got to be antique gold and silver, copper, brass and oxidized metals.
Here are a few fashion trends in wood that are catching up fast with the youth brigade. They are perfect statement pieces, which you can carry it with elan in a black dress or a top and flared skirt. The best part about wearing wooden jewellery designs is that it suits all times of the day, be it day or night.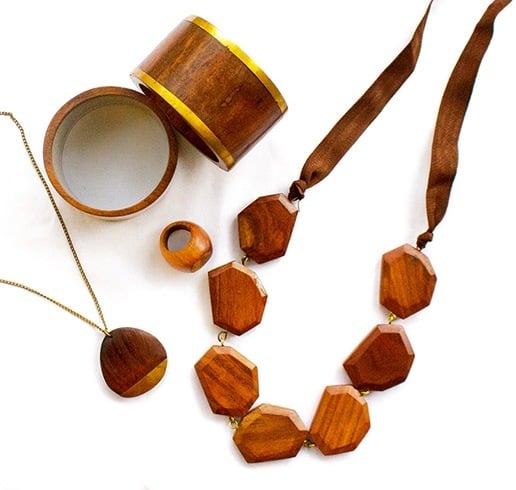 After wooden necklaces, wooden bracelets are emerging as the second choice for fashion lovers. They are not only made of superior quality, they add a sense of charm to your style statement.
[Also Read: Meenakari Jewellery]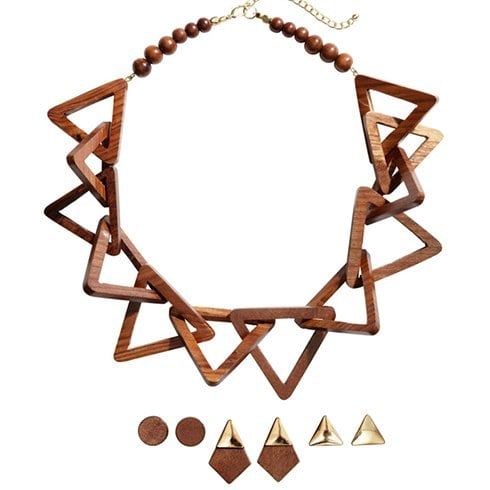 There are a number of patterns in it: diamond sign charm bracelet, panda charm bracelet, heart charm bracelet, sunglass wood bead bracelet, skull leather/bead bracelet and so on.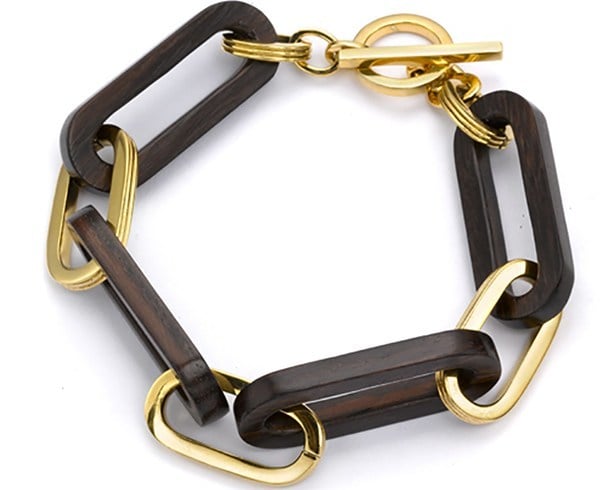 [sc:mediad]
Trend Of Wooden Jewellery In India
In the Indian soil, wooden beads jewelry has been around for centuries. Made by tribal and rural artisans, this form of jewellery is crafted with much precision and detail. This is one reason why wooden ethnic jewellery is considered beautiful and a form of wearable art.
Customised option in Wooden Jewelry is also there. It's something that would excite jewellery manufacturers, retailers and jewellery lovers no end.
Of late, wooden jewellery designs have become extremely trendy amongst the younger lot of men and women. It gives both men and women a good match with laid-back outfits having artistic prints and bright colours.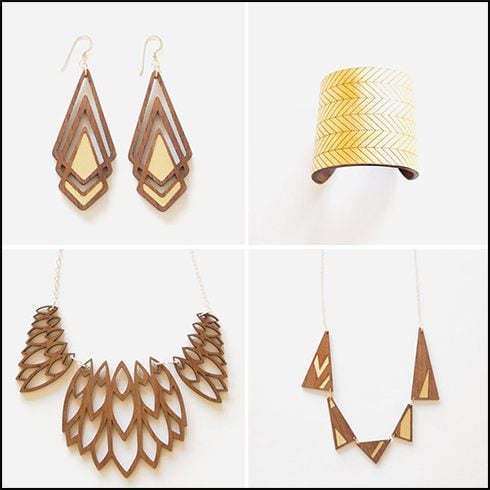 In fact, women can match the colour of their wooden ethnic jewellery with the prints and motifs on their salwar kameez, saree or tunic.
Before you miss out on the fashion bus, wear wooden ethnic jewellery to look bohemian, free-spirited and ever gorgeous.