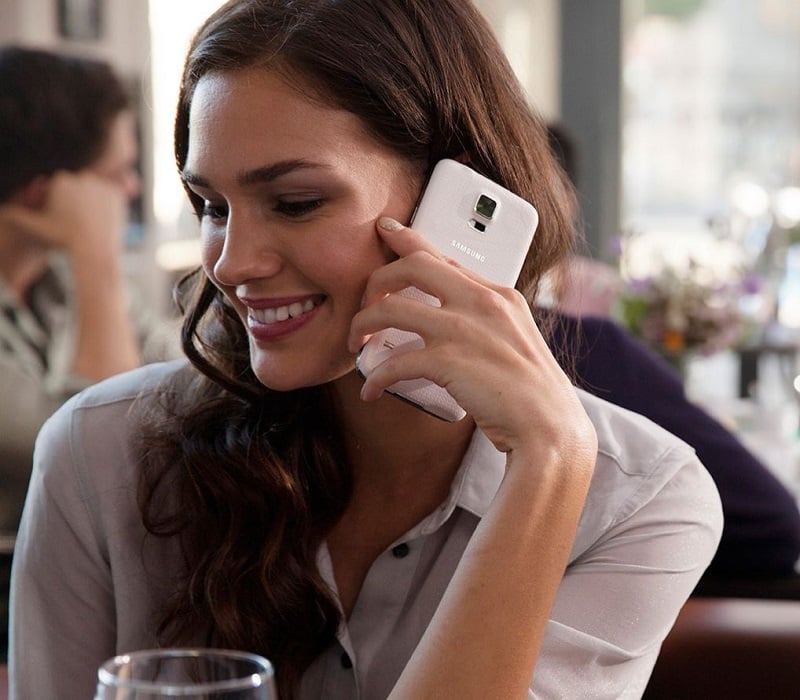 As I'm celebrating my first Mother's Day this year, nothing could have been a better gift than Samsung Galaxy S5 from my husband. As I was asked to make a wish (of course within a given budget), I immediately chose nothing but this latest version of Samsung Android.
Being intrigued by the Samsung Galaxy mania, I'd always waited for this golden chance to replace my iPhone with the latest S5. Perhaps even I was influenced by the White Glove moment which I had discussed in my previous post.
Whatsoever, my journey of using mobile phone has begun 10 years ago and I have had pretty much experience with almost all top brands. After using Nokia and Sony Ericsson in my initial years, I then upgraded to HTC, Blackberry, iPhone and finally my quest ended with the Samsung Galaxy series.
After using S3 and S4, I was quite excited to receive the S5 as gift, which I had longed for ever since it launched.
As Alex Dobie from Android Central concludes,
"All said, the Galaxy S5 inherits its predecessor's badge as a great all-rounder. GS5 buyers will be getting a solid high-end smartphone that's overflowing with software tricks both useful and superfluous. A handset more than competent in most areas, but not quite exceptional as a whole; a phone which never really disappoints, but at the same time rarely exceeds the sum of its parts."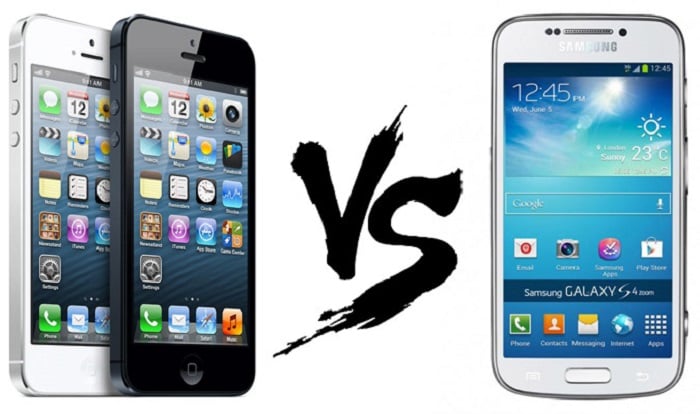 Ever since the big war between Apple and Samsung broke out, especially post release of Apple's iPhone 4; the latter has been constantly evolving its models to get those bits right on its flagships.
Being reviewed as 2014 superphone, I opted this latest Android version featuring oodles of power, bright screen and not to mention brilliant camera.
I must say the Samsung's latest musket has dumped the bloat-ware, so as to outshine the doodads of iPhone 5S, HTC One M8 and Sony Xperia Z2. After playing with this device day and night since I was gifted, some specifications seem to be highly appealing. However, I would give a passé to some of its much exaggerated features like the talked about heart-rate monitor and the unnecessary fingerprint scanner implementation.
Why Samsung Galaxy S5 grabbed my attention –
Honestly, apart from some of its much hyped features that I mentioned above and a few design tweaks, I loved this upgraded 5.1-inch, quad-core Android 4.4 KitKat machine flaunting a fabulous 16-megapixel camera. The added advantage is it's available both on-contract and off-contract. And for a tech-freak person like me who's always seen hanging around the phone, the great battery life is indeed icing on my cake.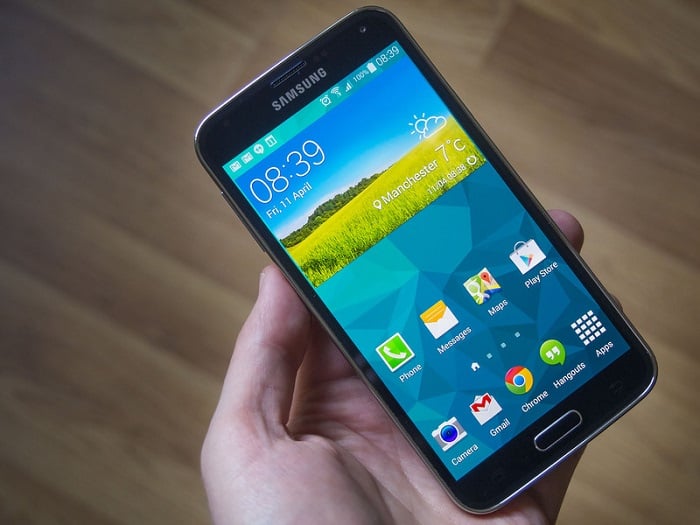 I am least bothered whether this Samsung's latest contender would adequately compete with its rivals. I am rather more convinced with the idea that the Galaxy Series have now picked such a fan base that people, without a second thought, are preferring this upgraded version of S4, albeit the fact that both look alike.
Samsung has once again retained its signature design framework, that's enabled with a removable plastic back panel and a chintzy-looking faux-metal plastic perimeter.
The good side: Samsung's Galaxy S5 excels at everything that matters –
Android 4.4 KitKat OS
Vibrant 5.1-inch display
Octa-core processor
Excellent 16 megapixel camera experience
Water resistant
S Health software suite
MicroSD slot supports up to 128GB
Bonus point: Samsung's efforts to streamline its own custom interface and reduce pre-installed bloat-ware pay-off are indeed praise-worthy.
The passable ones –
The confusing fingerprint scanner
The unessential heart-rate monitor implementation
Pricey than its rival high-end smartphones
Almost resemble its predecessor S4
My final verdict –
Samsung Galaxy S5 is an avant garde super phone of 2014 with subtly improved and smartly well-bred aesthetics. And it will appeal mostly to the owners of the older Android devices.
Meanwhile, I'll be continuing to adore my Galaxy S5 around the clock for the next several days for the facts that I have the latest version from the market, plus it has sentimental values.
The Gear Fit (Smart Watch) Story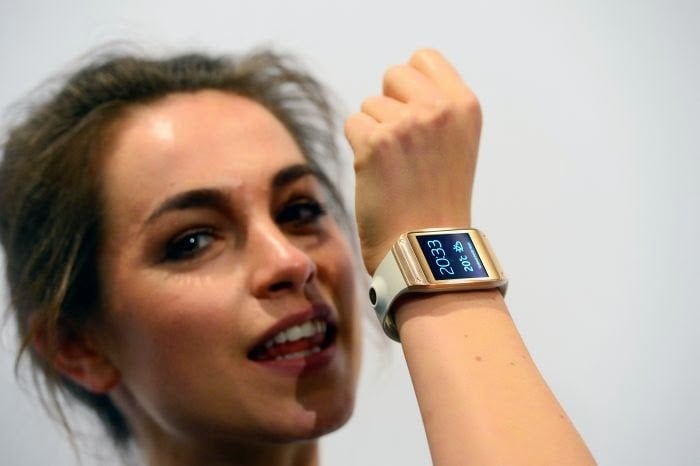 While I am still in the dilemma to buy the latest Samsung Galaxy Gear Fit for my gifted smartphone, I have gathered some honest feedbacks from my friends which I thought to share with you as well. Before that let's go through this –
What is the Samsung Galaxy Gear Fit?
The Samsung Galaxy Gear Fit is the latest version of the smartwatch craze. It is Samsung's most recent offering as a wearable gadget. A rival to the Sony SmartWatch 2, the Samsung Galaxy Gear is an alternative-screen counterpart to the Samsung Galaxy S series including the tablet. It is enabled with a 1.63-inch touchscreen display, an in-built camera and ability to receive calls and texts from the wrist.
The feedback
The positive side –
Intuitive UI
Reasonable camera quality
Receive calls and texts to your wrists
Single sleep/power button gives watch-like feel
Available in Black, Mocha Grey, Wild Orange, Rose Gold, Lime Green and the fancy Oatmeal Beige
The negative side –
Can't read email alerts
Massively expensive
Poor battery life
Samsung Galaxy S5 with Gear Fit – My Ultimate Style Statement
As I am now all set to resume my daily routine post maternity, my first aim is to get back to my shape. And as I have already planned to hit the jogger's park either morning or evening; I am pretty excited to step out with style. My Samsung device along-with yet-to-be bought Gear Fit is surely going to give me some scoring points for my style statement.
Even though I am not style freak, I still believe in fashion quotient and I'm happy my gadget aptly suits my requisites. While the Korean widget juggernaut claims it as 'world's first curved Super AMOLED wearable device', I am still making a choice between Samsung Gear 2 Neo and Samsung Gear Fit. Whatsoever, I am all excited to step out with such accessories, which have surely outlived other doodads available in the market.
Can you keep a secret? Actually I am feeling more youthful, as Samsung Galaxy mostly represents the youth bandwagon. You go out for a walk say to your nearest mall, and you're bound to find 4 out of 10 youngsters using Samsung be it Galaxy S series or tab. Let me know your thoughts and experience with these latest devices and help me make my own style statement!
Hope you liked this post! Happy reading!!