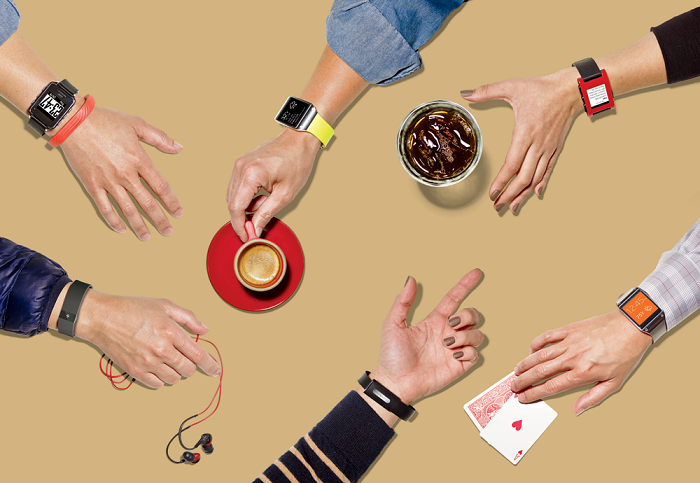 Fashion goes hi-tech. This edition on top 10 wearable gadgets justifies this statement. Did you know Intel has partnered with the fashion industry to create fashionable electronic accessories?
Yes, the report is confirmed as Intel has announced that it is joining hands with fashion domain giants like Barneys and The Council of Fashion Designers of America (CFDA) along-with the global fashion retailer Opening Ceremony to create smart wristwear.
The tech togs are now the hottest trend when it comes to wearable technology, which was also one of the major themes at Intel's presentation. The company demonstrated a prototype smartwatch and a Bluetooth handset named Jarvis which comes with an Android device.
As the market today has been flooded with such hi-tech doodads, I take this opportunity to offer you today's top 10 best selling wearable devices but before that let's have a quick intro on this technology and also a story about how one of these fashion electronics came into being.
What is wearable technology –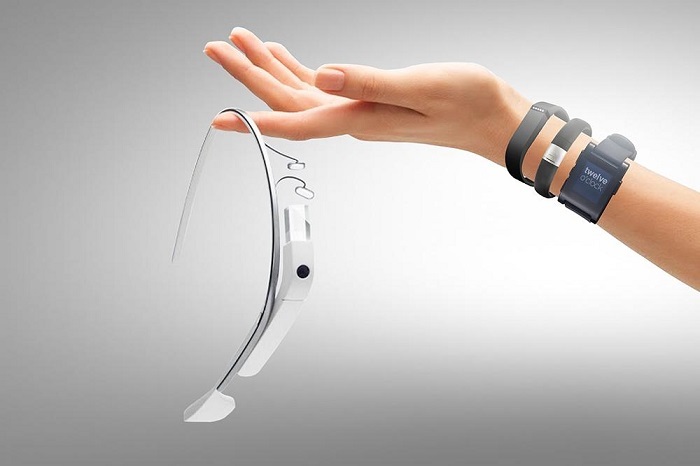 In layman's language, wearable devices are nothing but clothing and accessories that are incorporated with advanced electronic technologies.
Did you know the first ever wearable device was introduced in 1980s and it was a calculator watch?
The story of Recon Goggles
The simplest concept about this technological know-how is data is of no use unless you can't see it when you need it. Here's the story of an avid swimmer, Dan Eisenhardt, who designed the hi-tech snow goggles – Recon Goggles, a wearable gadget.
Dan had started taking swimming lessons at the age of 9. The major problem he used to face while swimming was that he could never know about his splits in the water.
For instance, for an event of 1,500 meter freestyle, the longest slog was divided into 15 laps of 100 meters apiece. Since striding is a crucial factor with every distance sport, lagging behind on first two laps may lose the game. Therefore, swimmer should always be aware about the speed of his lap but since he is under water he is unable to know unlike the viewers.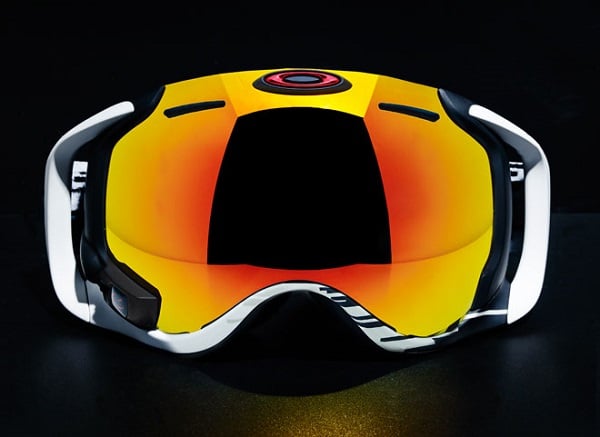 Eventually, Dan had to quit his swimming lessons as he had to focus on his engineering. During an exchange semester program at the University of British Columbia, he tried to a business plan for his project in an entrepreneurship class. His business plan was conceiving a pair of data-enabled goggles for swimmers, as he'd gone through the problem while swimming. However, he had to drop the idea for this sport.
That's because the swim goggles, which he had designed were quite small to support the screen, plus shelling out to limited number of swimmer could be quite expensive. Considering the freezing climate of Canada and since skiing is their prevailing sports, Eisenhardt along-with his team finally invented Recon Snow, a heads-up display for skiers and snowboarders.
The device looks like any regular ski goggles, but the only difference is there is a little display tucked below the right eye. This display is controlled by a simple remote and is snow-proof. The main function of this wearable device is it displays the snow speed, altitude and vertical descent, plus its navigation key also features a built-in GPS to plot position on a resort map.
By now 50,000 Recon goggles have been sold out and even their second generation Snow2 has also been launched.
The reason why I shared this story is to throw an insight into these cutting edge gimmicks, which are not just functional but fashionable as well. They have now become a powerful component in terms of creating style statement, especially for the fashion enthusiasts.
The reason why I shared this story is to throw an insight into these cutting edge gimmicks, which are not just functional but fashionable as well. They have now become a powerful component in terms of creating style statement, especially for the fashion enthusiasts. Just like the Smartwatches, including Samsung Galaxy Gear, Pebble Smartwatch and I'M Watch to name a few or the much hyped Google Glasses – all these fashion electronics are gradually paving their way into the wardrobes of the tech savvy fashionista.
Here are 10 hottest wearable gadgets that's ruling fashion industry. Do have a look!
#1 Google Glasses
Price: $138.50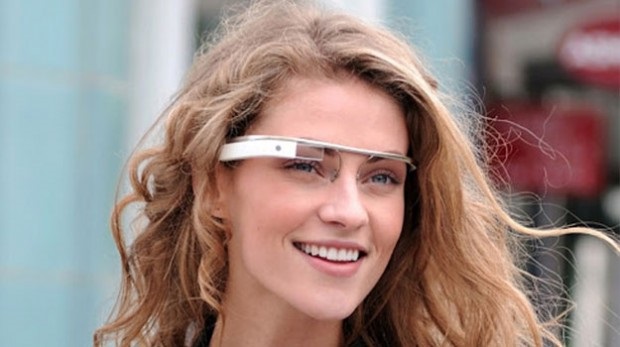 A pair of Google Glasses is an attempt to free data from desktop computers and portable devices like phones and tablets, and place it right in front of the eyes of the viewer. Google Glass is a camera, display, touchpad, battery and microphone built into spectacle frames so that a display is perched in the wearer's field of vision, allowing him to film, take pictures, search and translate on the go. You can visit here to know more about this eye wear gadget.
#2 Interactive T-Shirts
Price: $24.95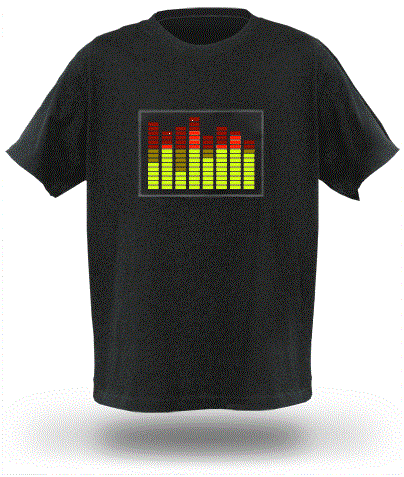 Even though the geeky t-shirts aren't new, but they are now back with some advanced features. The major highlight is the equalizer, which dances on the chest of the wearer, reacting to the surrounding sound.
The electronic drum kit shirt has 7 spots that generate sounds when pushed down on them.
#3 Samsung Gear 2
Price: $295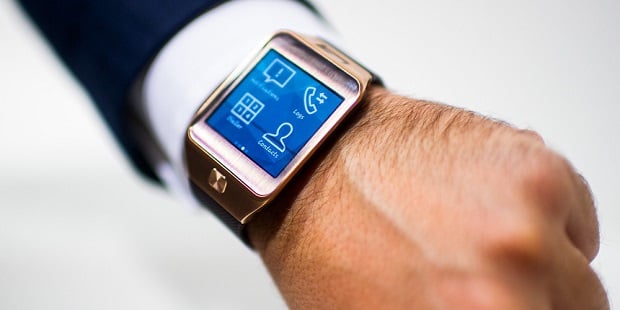 Samsung's Gear 2, which has a more stylish design than its predecessor, features a refined design, heart rate monitor, bulbous camera, built-in IR blaster and heart-rate monitor. The My Apps features preloaded and third-party watch apps, which can also be removed from Favorites, the top-level menu on the watch.
#4 Rusty's Wired Series
Price: $49 -$74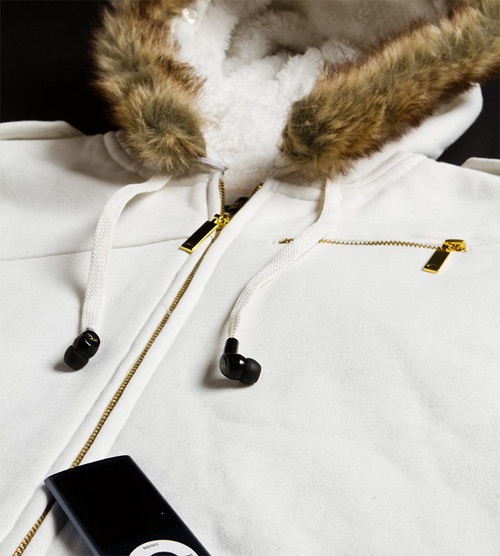 Gone are the days when you used to struggle unwinding your tangled earphones. Rusty has introduced a hoody enabled with earphones as long as the elastic strings of the hood. To plug your music device in, in one of the side pockets, where you can house your music device, there is a jack to plug in your tunes.
The best part is these are machine washable; hence you don't have to worry about removing them and putting them back in after the wash.
#4 Swarovski USB Necklace
Price: $130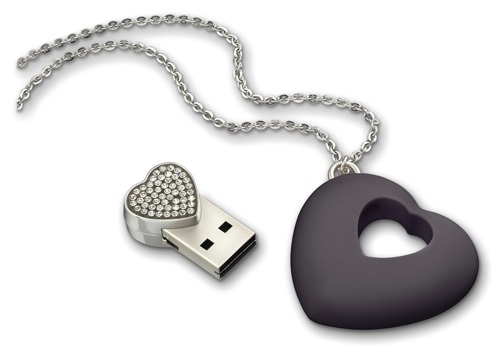 Well, this one is for the Swarovski lovers. This bejeweled USB drive stands out among all the flashy drives. This 4GB USB necklace by Swarovski is proof that tech can also be sophisticated and elegant at the same time.
#5 Bluetooth Gloves
Price: $49.99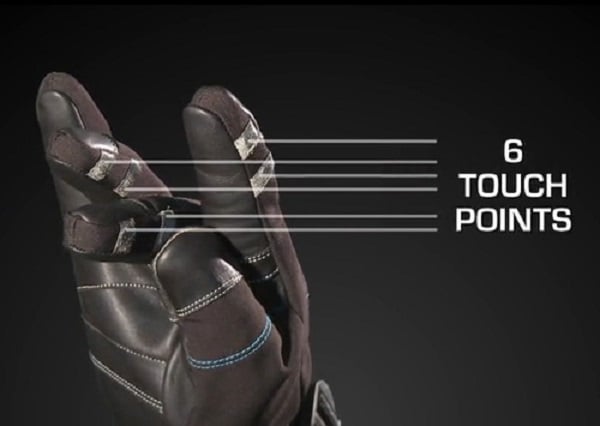 The bikers face the most inconvenience when they want to receive a call while riding a superbike. It's impossible for them to reach for their Smartphone wearing gloves. BEARTek, a Kickstarter campaign invented a glove that communicates with the Smartphone via Bluetooth. It has 6 touch points as shown in the image, that the wearer can use to answer phone calls, and even basic music controls.
#6 USB Cufflinks
Price: $100 a pair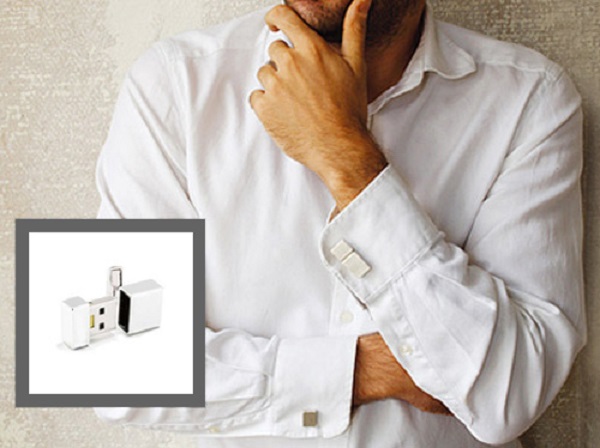 This tech tog is somewhat similar to the USB necklace, but gives a more professional look than being glamorous. Each cufflink carries 2 GB worth of storageAd by Coupon Server, and is also available in gold and gunmetal.
And if customers want to make it personalized, there is also an engraving service available where you can monogram up to 8 characters for only $8.
#7 Nike+ FuelBand
Price: $149.95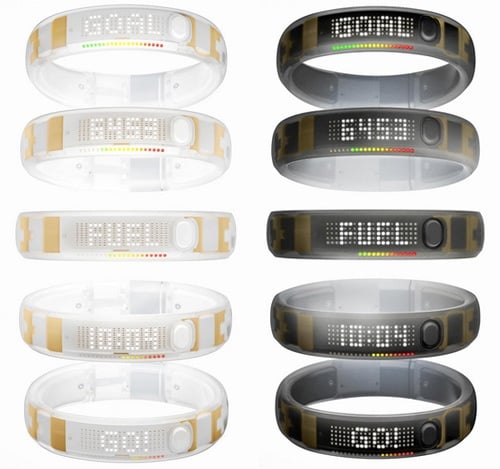 The Nike+ FuelBand tracks your daily exercise and the calories burnt while doing those activities. For every activity, the LED in this Nike band will light up, thereby letting you know your progress.
You can set these goals, view detailed progress, and unlock achievements to stay motivated, or share it with your social networks via its iPhone app.
#8 The Nymi
Price: $79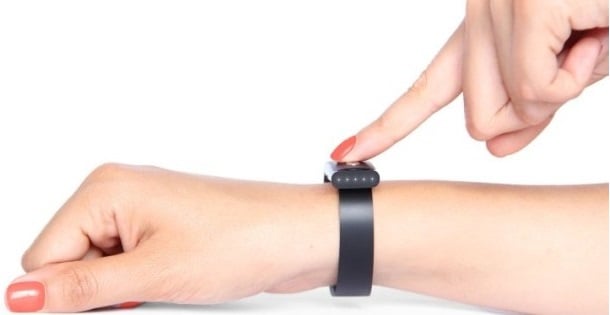 The Nymi wristband is something entirely unique as compared to the other gadgets mentioned in this blog post. A security startup known as Bionym has invented this avant garde security device to combat the problematic issue of forgetting passwords. The wristband simply uses your heart beat to confirm your identity.
As the firm believes that everyone's heartbeat is unique, therefore this device is cool enough for security measures.
#9 iWallet
Price: $459 – $599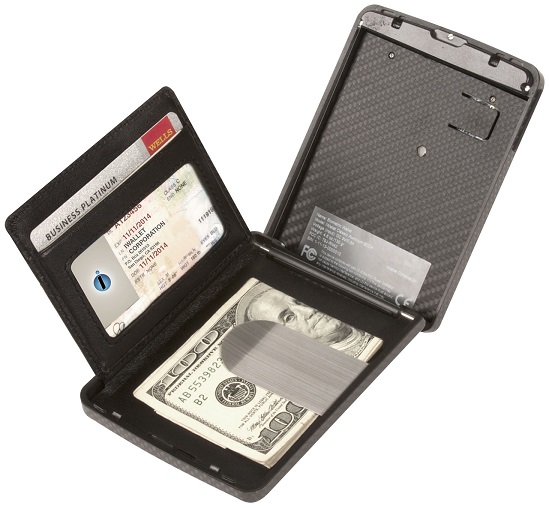 iWallet is a game-changer you'd don't want to miss. This is especially for those who're fed-up with their worn out leather wallets.
With a strong, hard casing, biometric access, and bluetooth technology to act as a deterrent against thieves, the iWallet is even ideal as a security device.
The major highlight of this device is that the iWallet or your phone is too far apart from one another (more than 10-15 ft), your phone will sound, warning you of a pickpocket's foiled attempt or if you have misplaced it.
#10 Nike Hyperdunk+
Price: $160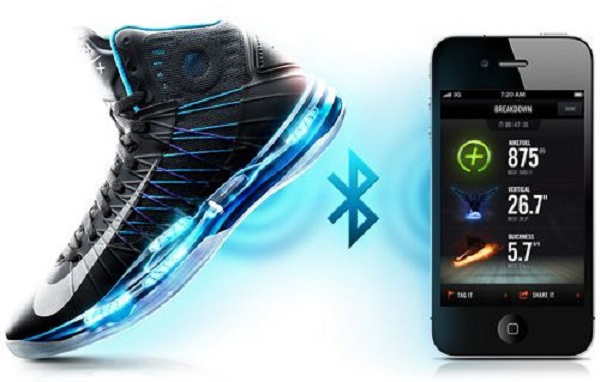 This is a hit among the athletes, especially the basketball players. They can monitor their speed, jump height and their overall game performance. There are sensors on the shoe that transmit information to your Smartphone via bluetooth. You can even record videos of the play, and then watch the videos with the matching display on screen.
Hope you enjoyed this  post!!