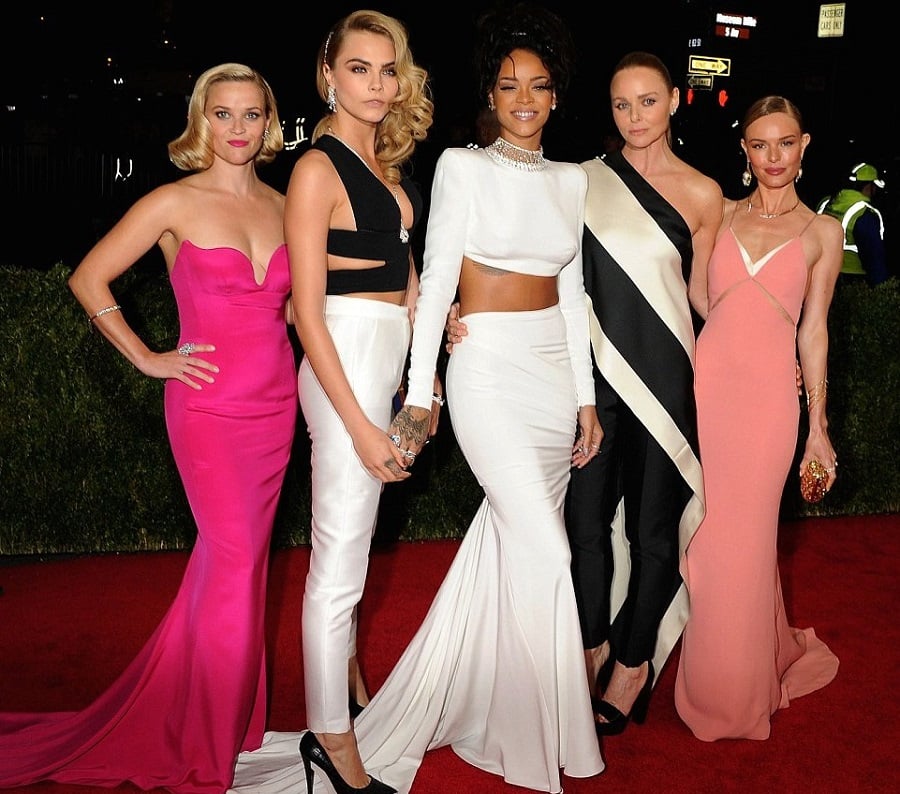 The most sought out, the most observed and the most impactful red carpet event of the year that every fashionista eyes for, the Costume Institute Gala, also known as MET Gala always sparks the conversation in the industry. Having existed since 1948, the Met Gala's purpose has always been raising funds for exhibitions, acquisitions and capital improvements.  Since 1995, Anna Wintour, editor-in-chief of Vogue, has been chairing the gala.
| This year, the Met Costume Institute has been rechristened the Anna Wintour Costume Centre.  With the theme 'Charles James: Beyond Fashion', the exhibition is open to public from May 8 to August 10. The exhibition is spread across two locations i.e. Anna Wintour Costume Centre and special exhibition galleries on the Metropolitan Museum of Arts' first floor in New York. Around sixty-five breakthrough designs of the late couturier Charles James are being displayed. |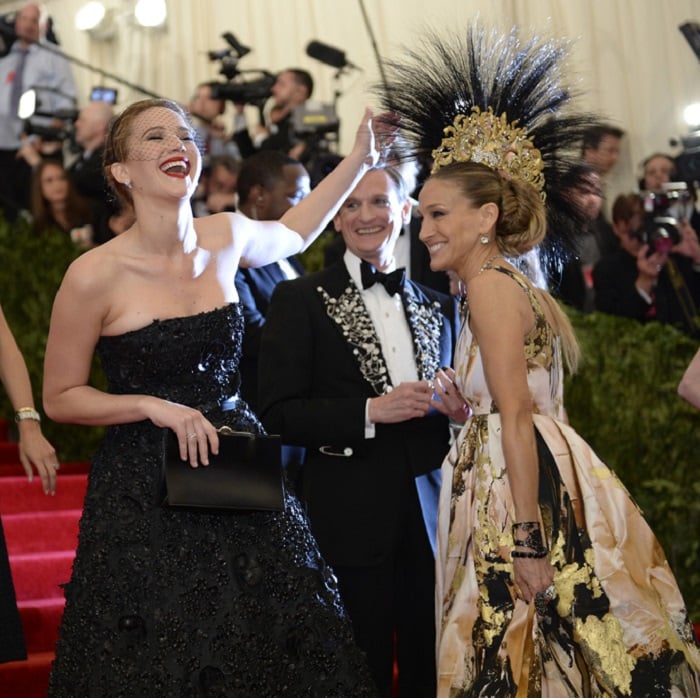 MET 2014 asked all the Hollywood celebrities, fashion designers and television personalities to deck up in the evening gowns for ladies and white-tie & decorations for gentlemen. The theme was a tribute to Charles James, the US' first couturier and an Anglo American designer.
|As per independent.uk.com blog, this year MET Gala garnered around 48 million television viewers in the USA alone. |
As everyone looks for the best and worst in fashion, the Fashion Lady brings you the report. However, we first chose to reflect upon the subject for this year's gala i.e. Charles James.
About Charles James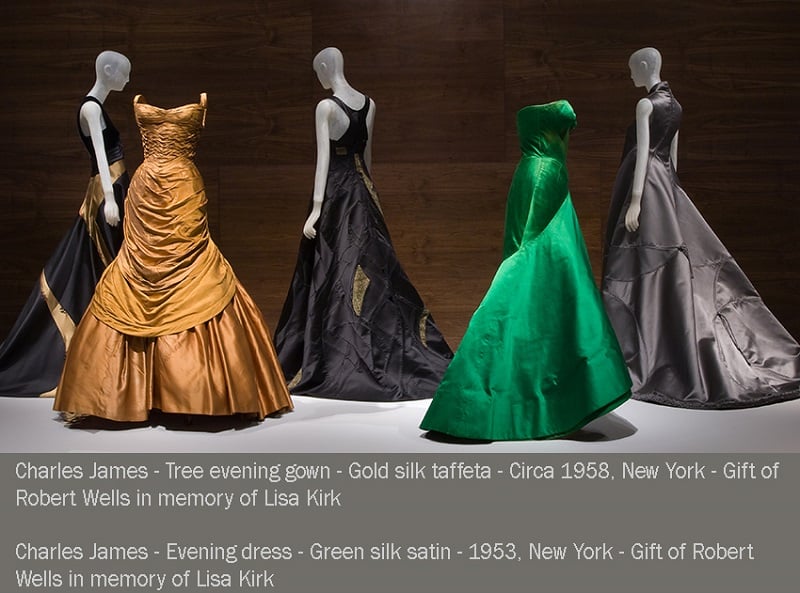 With no formal training in design, Charles James was one of the notable designers in the United States. The British born designer had earlier worked in his native town before moving to Paris and thereafter finally arriving in the New York City in 1940. Some of his haute couture designs such as wrap-over trousers, figure-eight skirts, ribbon capes, body-hugging sheaths along with notable ball gowns from the late 1940's and 1950's, which were named 'Clover Leaf', 'Butterfly', 'Swan' etc. truly shows the couturier's fascination with the complex cuts and  feminine silhouettes.
As per to www.metmuseum.org –
| The exhibition is set to explore the Charles James' design process and his use of sculptural, scientific, and mathematical approaches to construct revolutionary ball gowns and innovative tailoring that continue to influence designers of today.|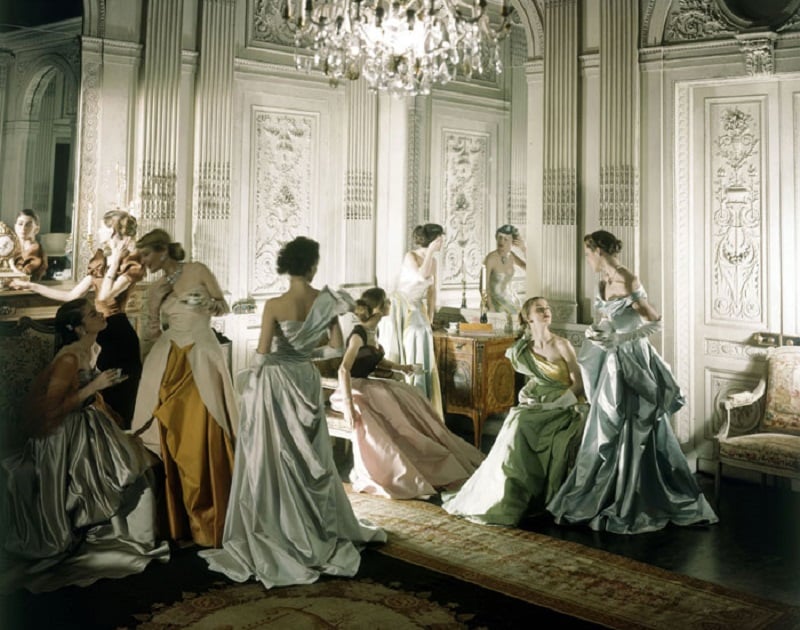 What the organisers say of late Charles James at www.metmuseum.org –
| Charles James considered himself an artist, and approached fashion with a sculptor's eye and a scientist's logic – Mr. Campbell |
| Charles James was a wildly idiosyncratic, emotionally fraught fashion genius who was also committed to teaching. He dreamt that his lifetime of personal creative evolution and the continuous metamorphosis of his designs would be preserved as a study resource for students – Harold Koda, Curator in Charge of The Costume Institute.|
| James was an artist who chose fabric and its relationship to the human body as his medium of expression. In fact, a devoted James client once said, '…his work went beyond fashion and was a fine art.' Beyond Fashion was also the title James chose for the autobiography he never wrote – Jan Glier Reeder. |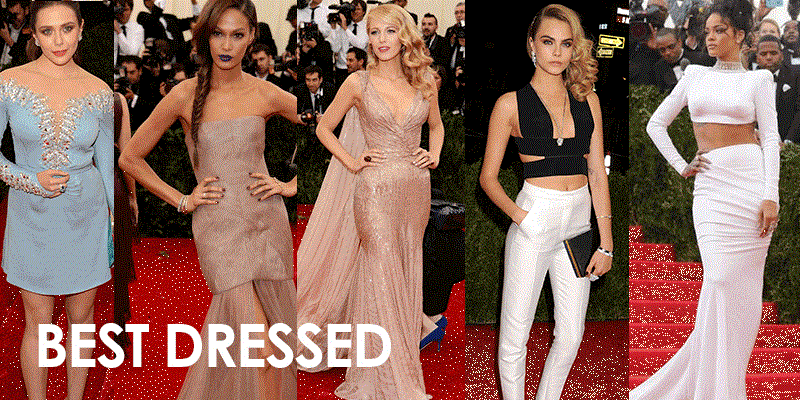 Who Wore The Theme Right?
Ladies are always at the spotlight on what they have worn! Dress coded with evening gowns, one who can bring the vintage charm of 1940's and 50's alive at the event is the sure shot name in the best dressed!
While American fashion model Arizona Muse chose to adorn herself with a fairy tale red ball gown, another American actress cum model Katie Holmes donned sunshine yellow gown, wearing a look of a belle from 'The Beauty and the Beast'.  British model Suki Waterhouse, American actress Rashida Jones and Haydon Panettiere too swam in the similar river.
Burlesque's dancer Dita Von Teese's Zac Posen gown was a show stealer while pop singer Beyonce Knowles dared to don a sequined see-through Givenchy dress.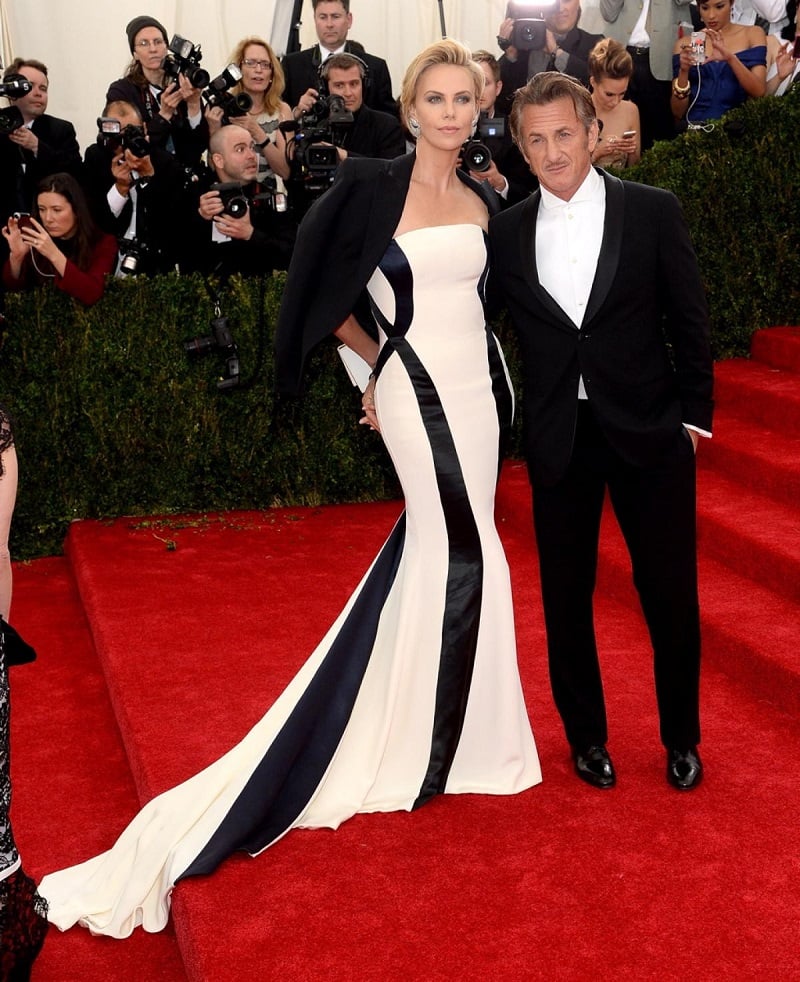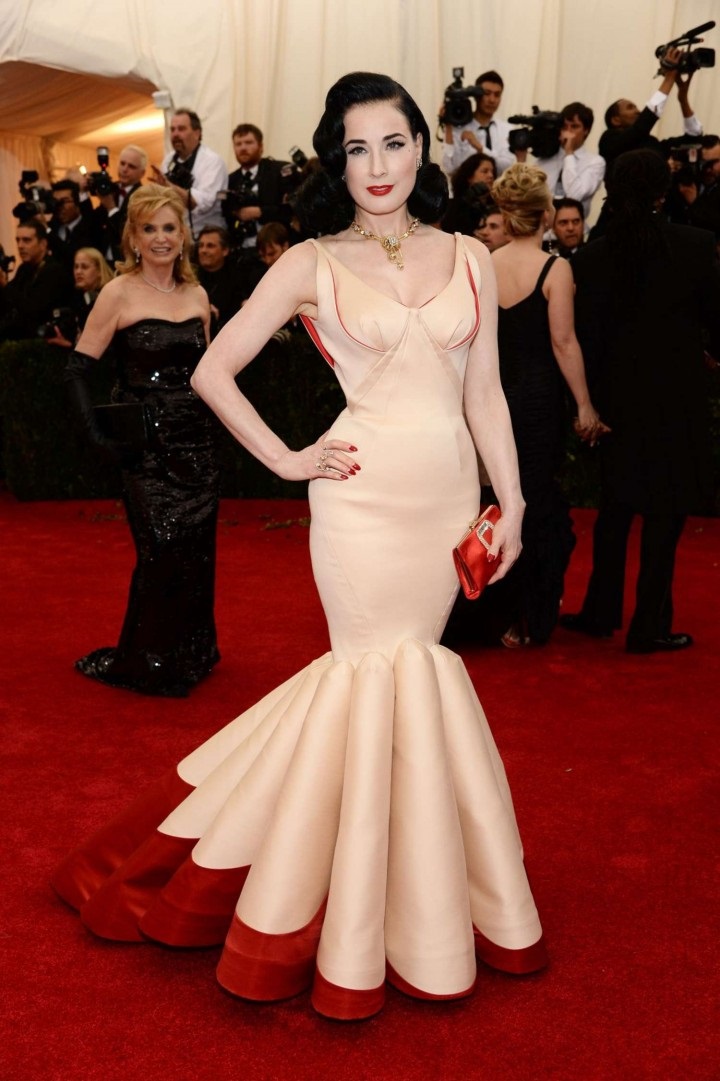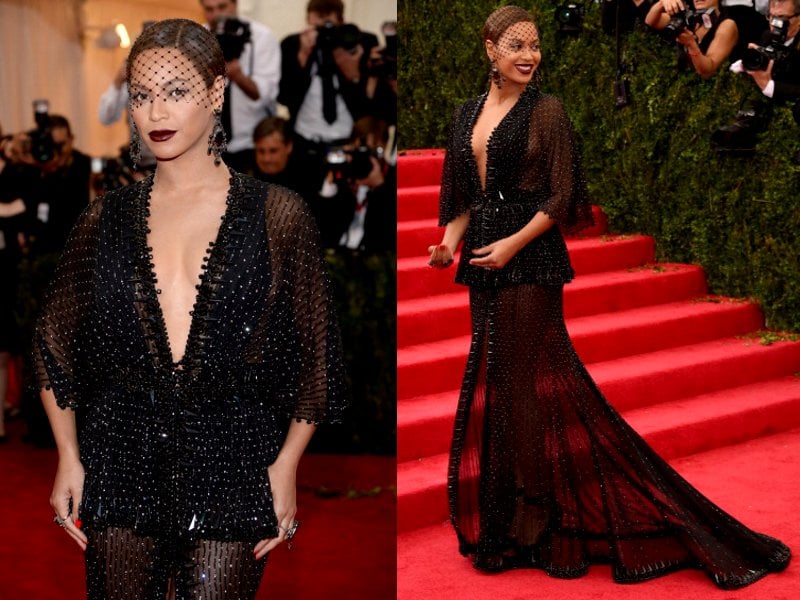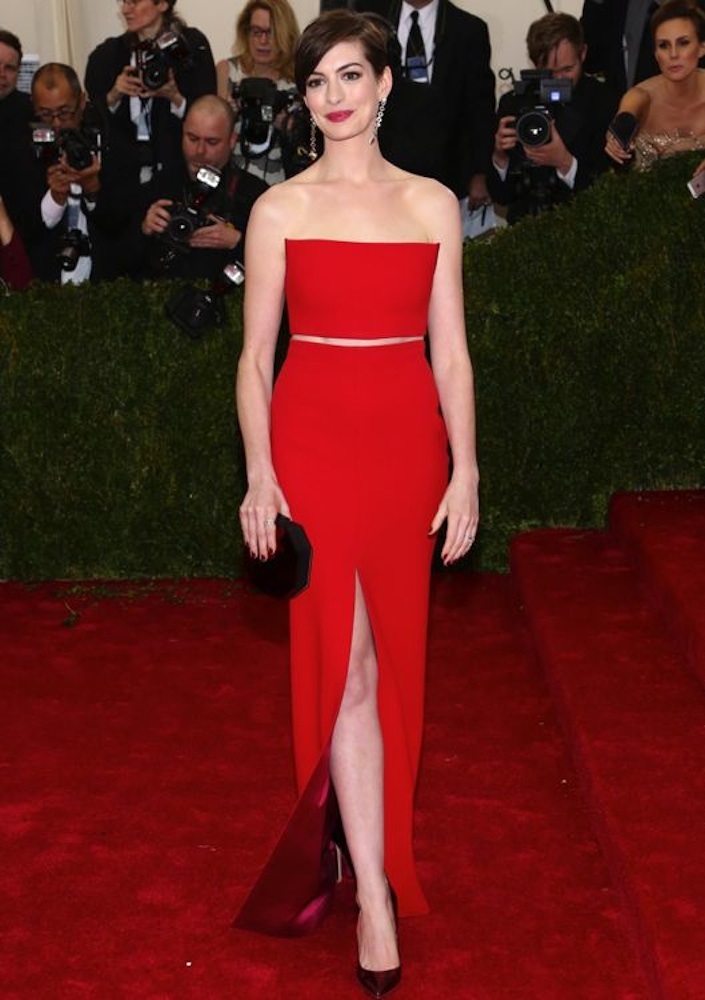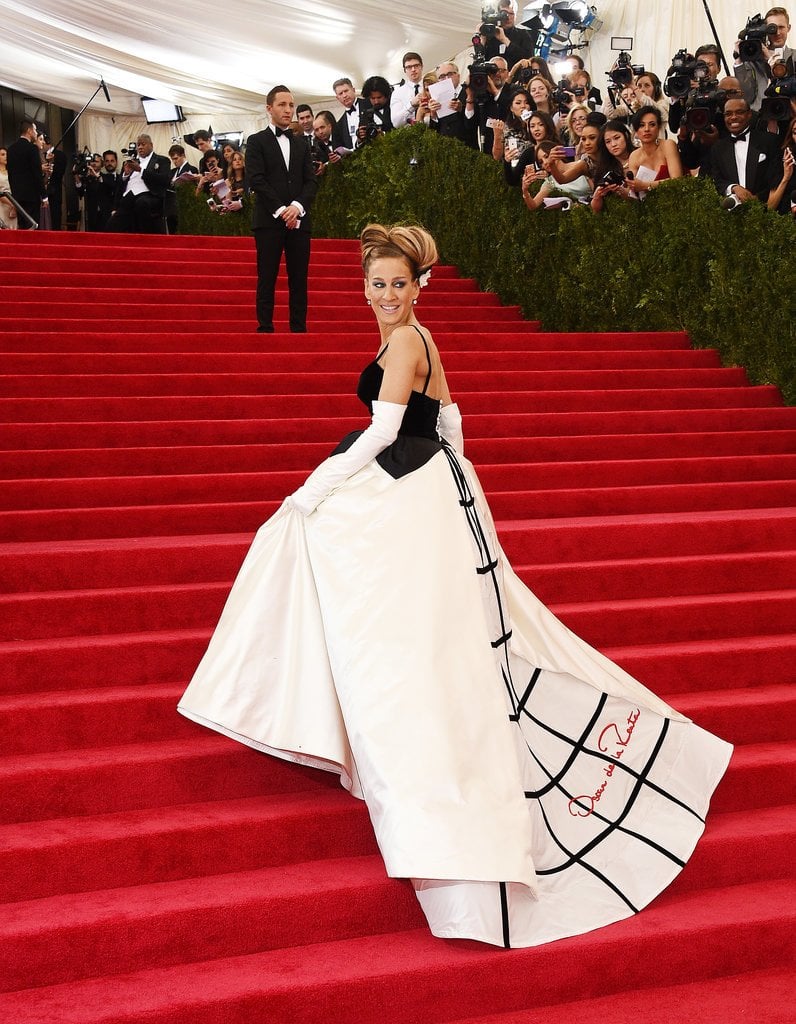 Actress Anna Hathaway looked sleek and clean in a red Calvin Klein bustier skirt, whereas Czech model Karolina Kurkova opted for a 3D floral printed ball gown by Marchesa.
Fashionista Sarah Jessica Parker wore a long trail Oscar De La Renta gown in a monochrome, which caught admiration of many shutterbugs. Sandra Lee, an American chef and author wore Dara Lamba white dress, which outstood others.
The Olsen sisters brought the charm right! Mary-Kate Olsen wore vintage Ferre gown while Ashley Olsen chose to adorn herself in vintage Chanel gown for the costume gala.
Who Wore It Wrong?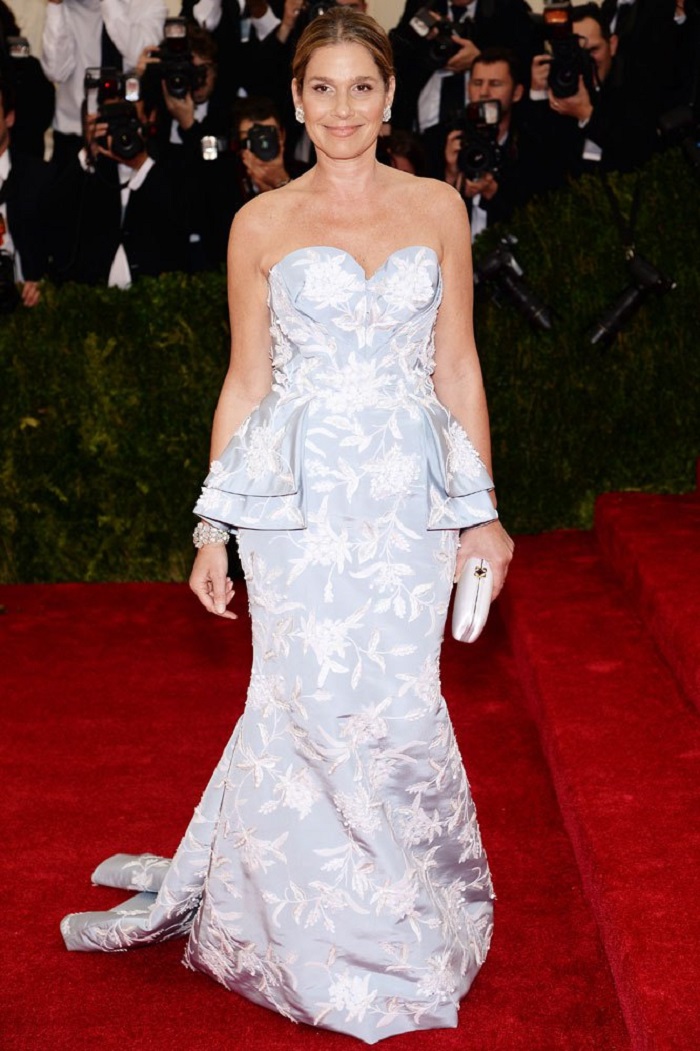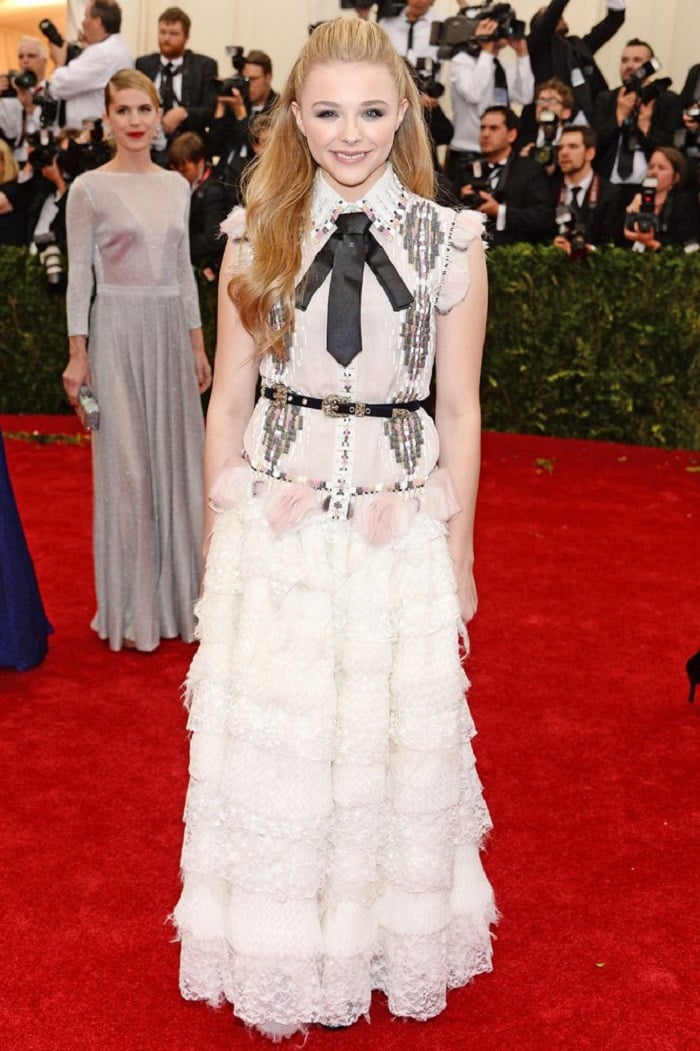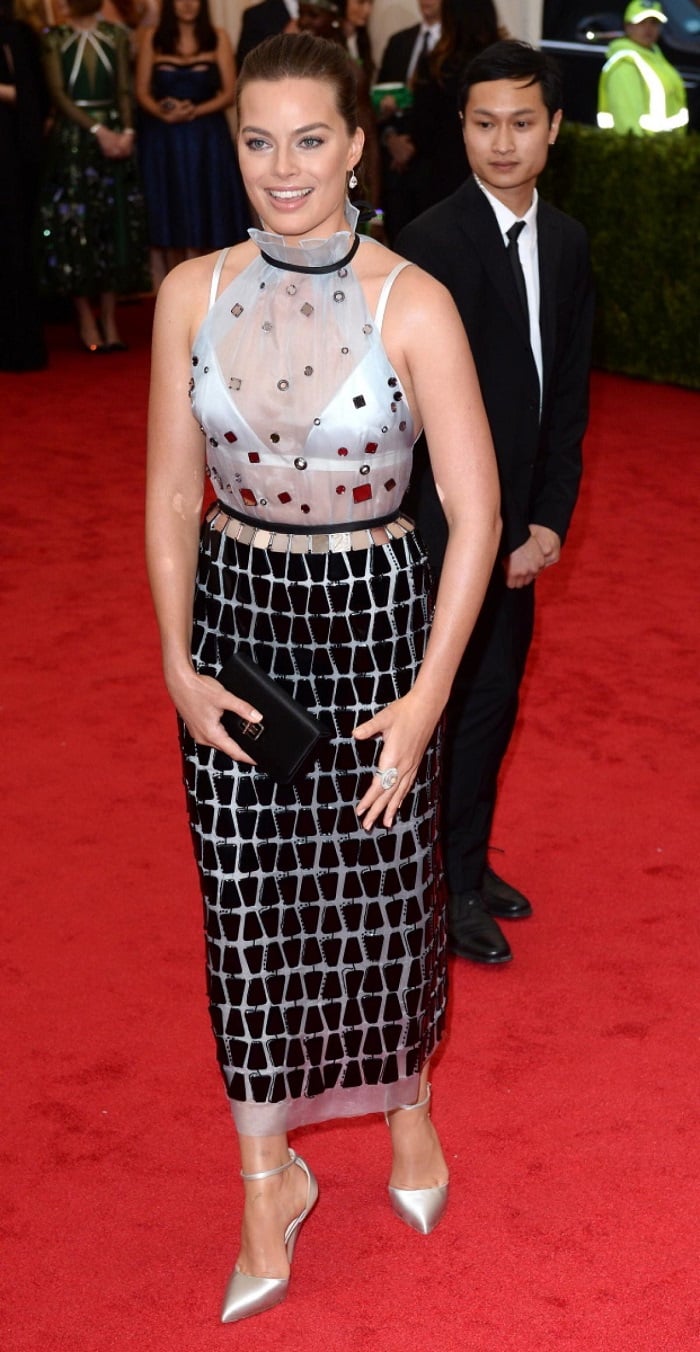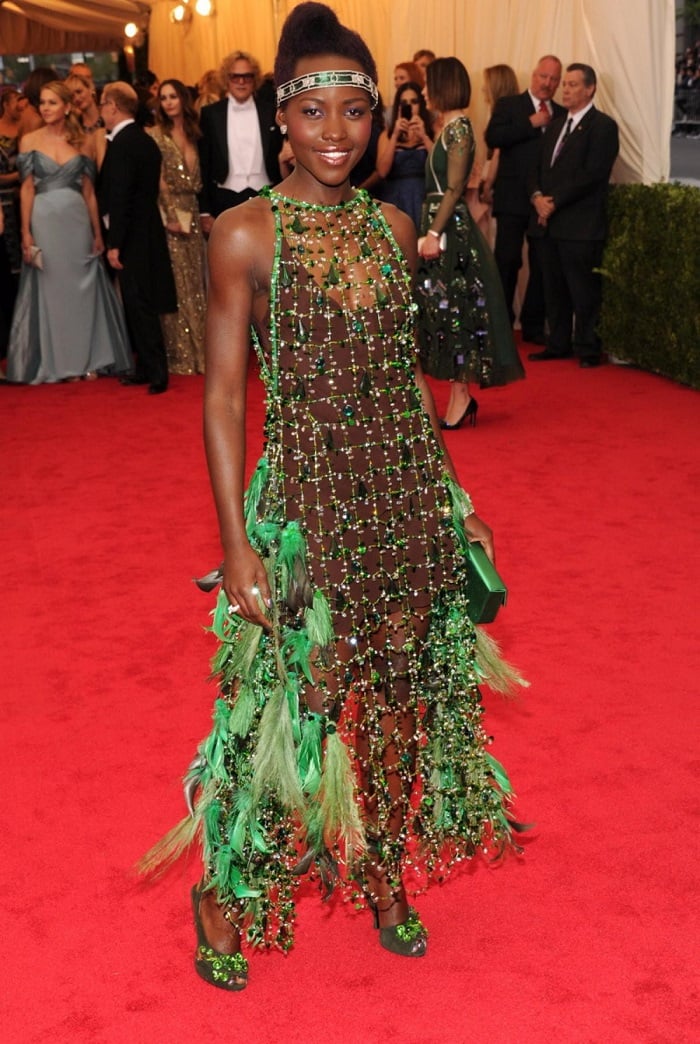 Those who experimented within the theme but didn't really stand out! Businesswoman Arien Lauder, German model Toni Graham and Stand-up comedian Sarah Silverman's gowns look messy at the bottom, actresses Chloe Grace Moretz, Kirsten Stewart and Margot Robbie seemed a bit experimenting with the theme of evening dress but with the unimpressive appearance while actresses Cobbie Smulders, Diana Kruger, Reese Witherspoon, pop singer Selena Gomez and model Naomi Campbell's outfits were too simple to be talked about!
Actress Lupita Nyong came under spotlight for not so right reasons as she wore a flapper dress from Prada, which at first sight is unique in the context of costume.
Why Men Seem Confused?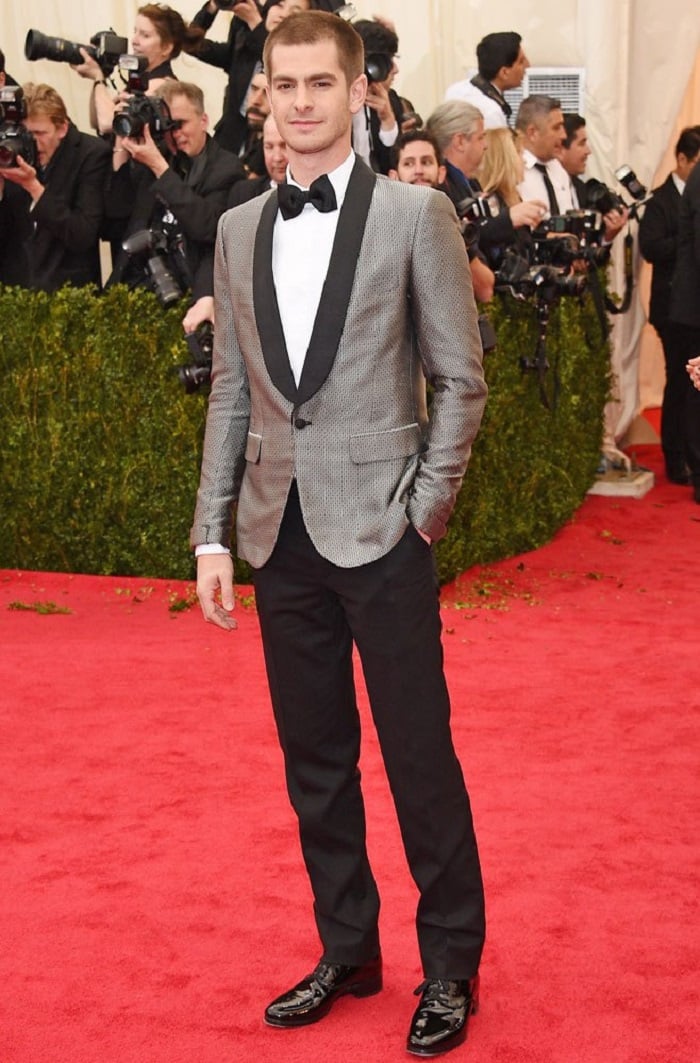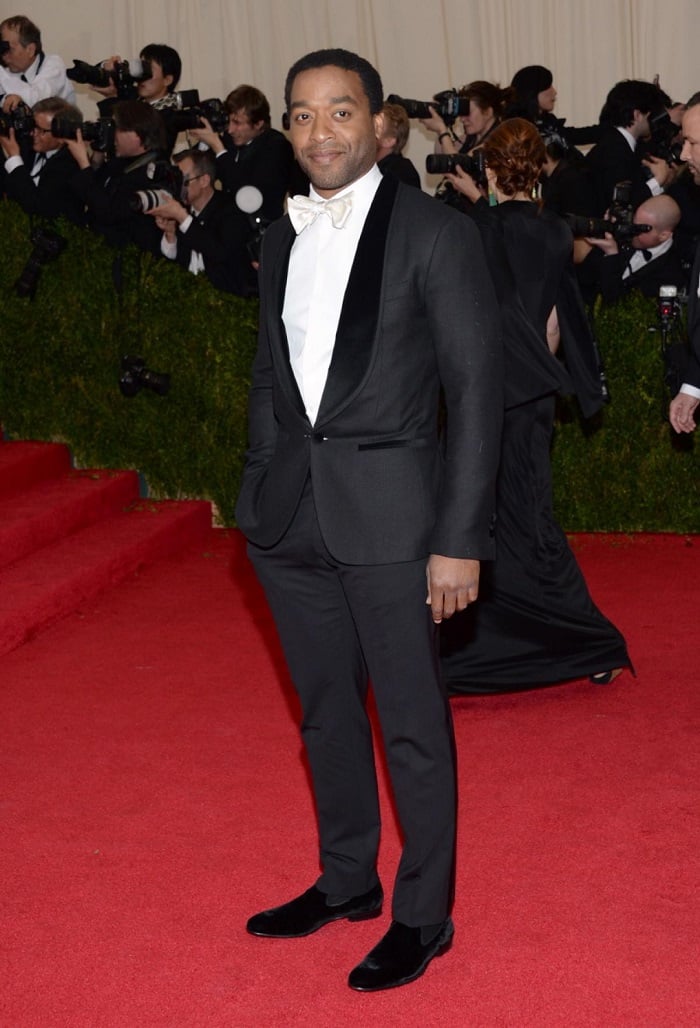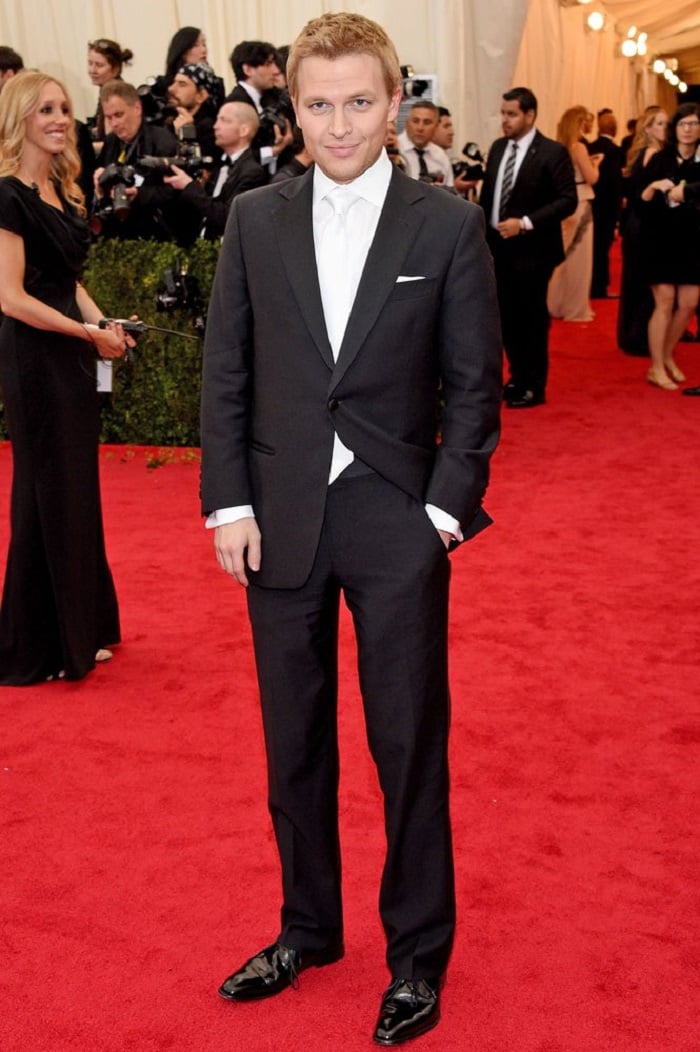 The theme for Men was white tie and decoration and not many knew what it meant!
Anna Wintour said in her post MET gala interview with NBC –
| I had no idea how much panic this would make the men of New York, and all of the world, think about their outfits. Tom Ford, who dresses "many of the most handsome men there", had emailed me and said he had not only had hundreds of men coming in asking him to explain what 'white tie' meant, they were very confused by 'decorations'.  |
So who got the look right!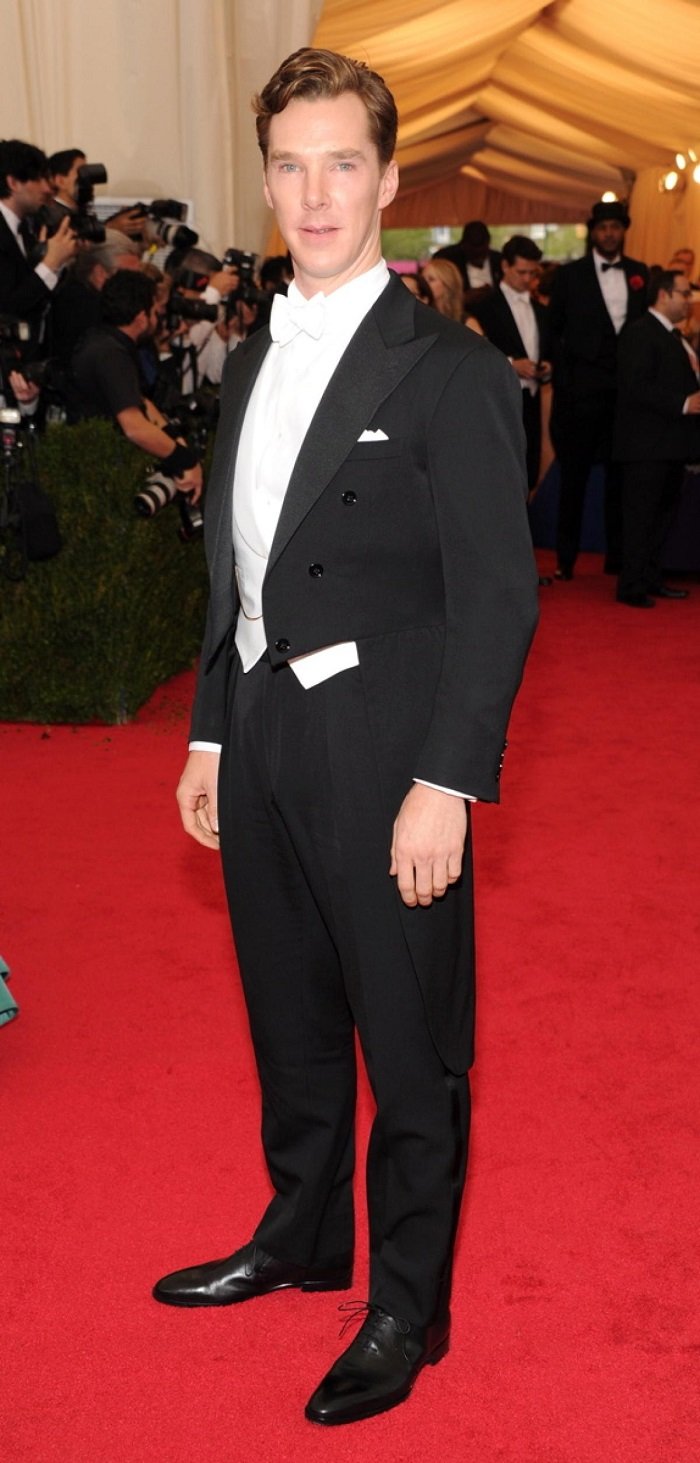 One who caught the admiration of Anna Wintour was American actor Benedict Cumberbatch for his dapper vintage appearance!
There were many who wore black tie instead of white and that includes actor Andrew Garfield. Other opted for subtle look wearing a white tie over their black tuxedo suits.
Couple's Cupid!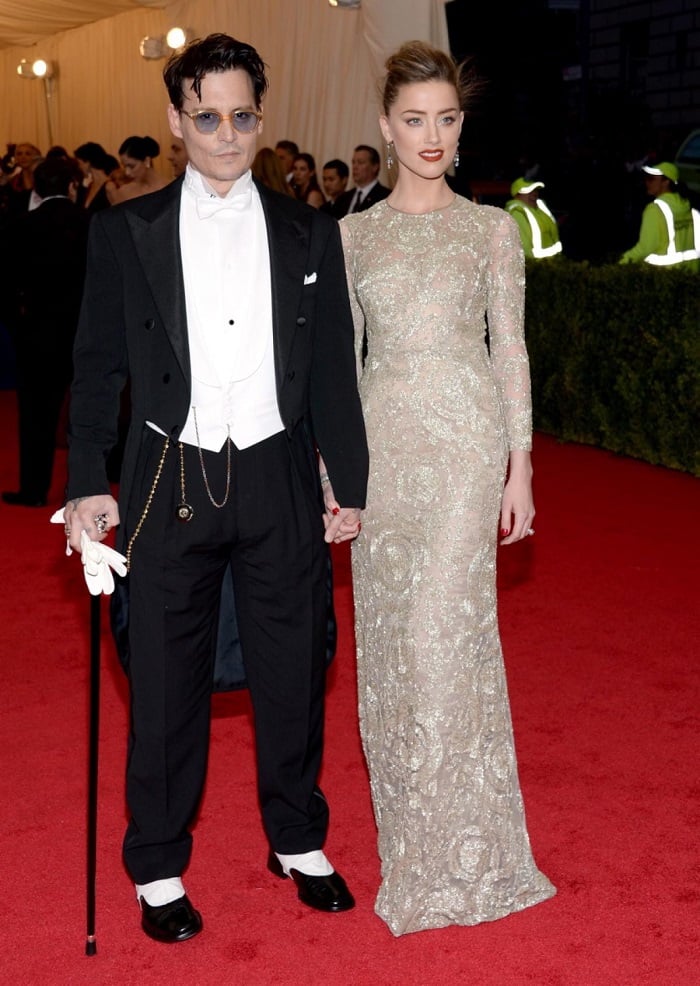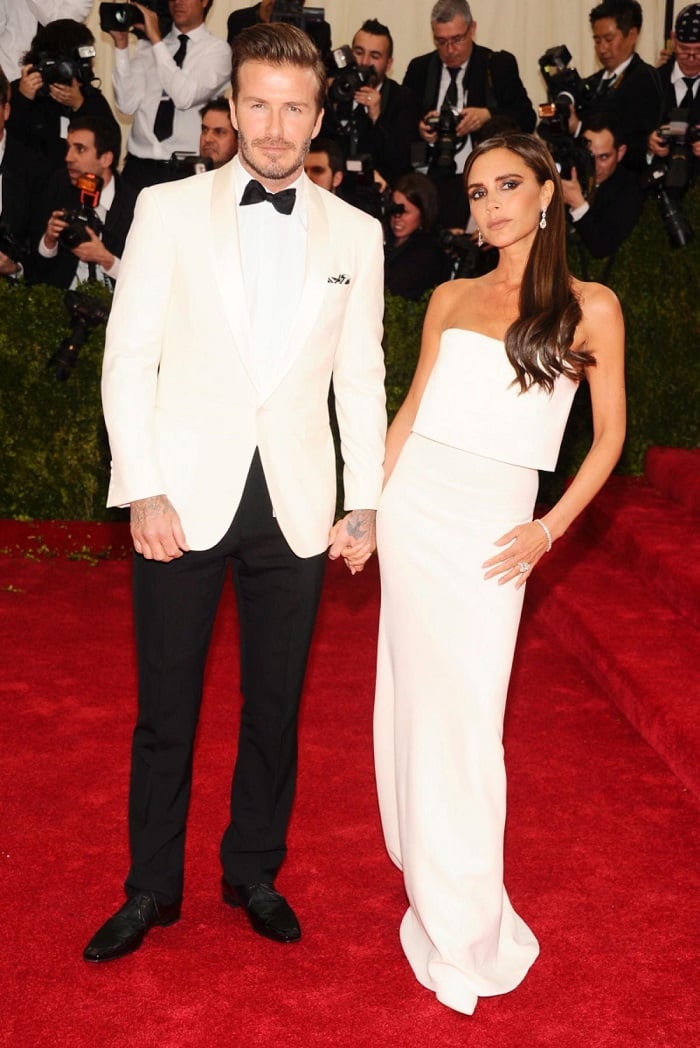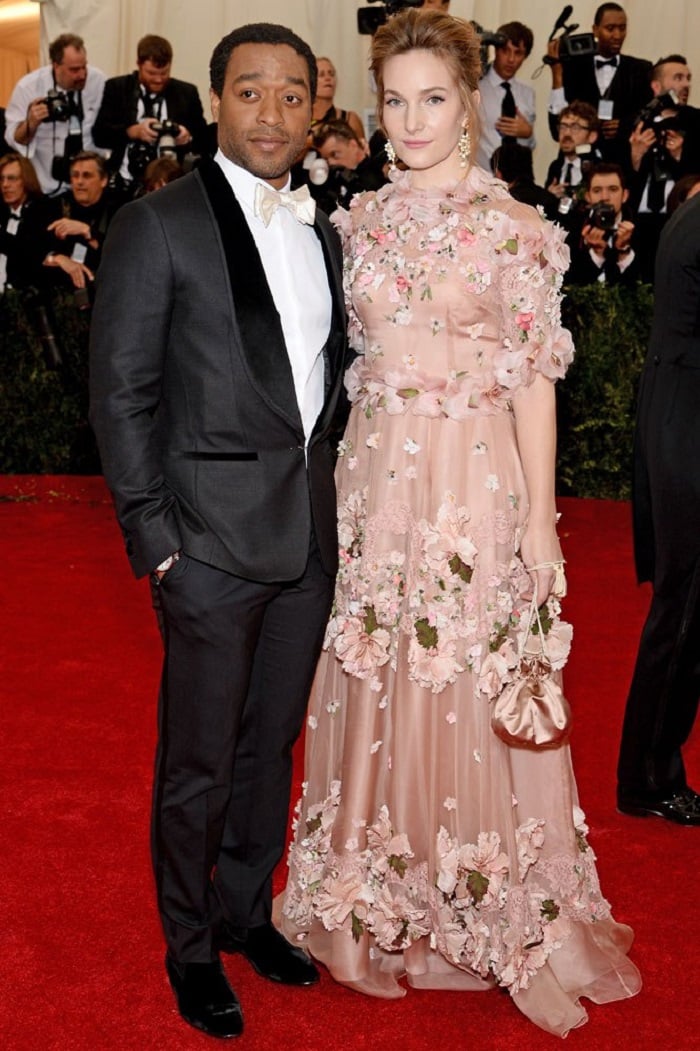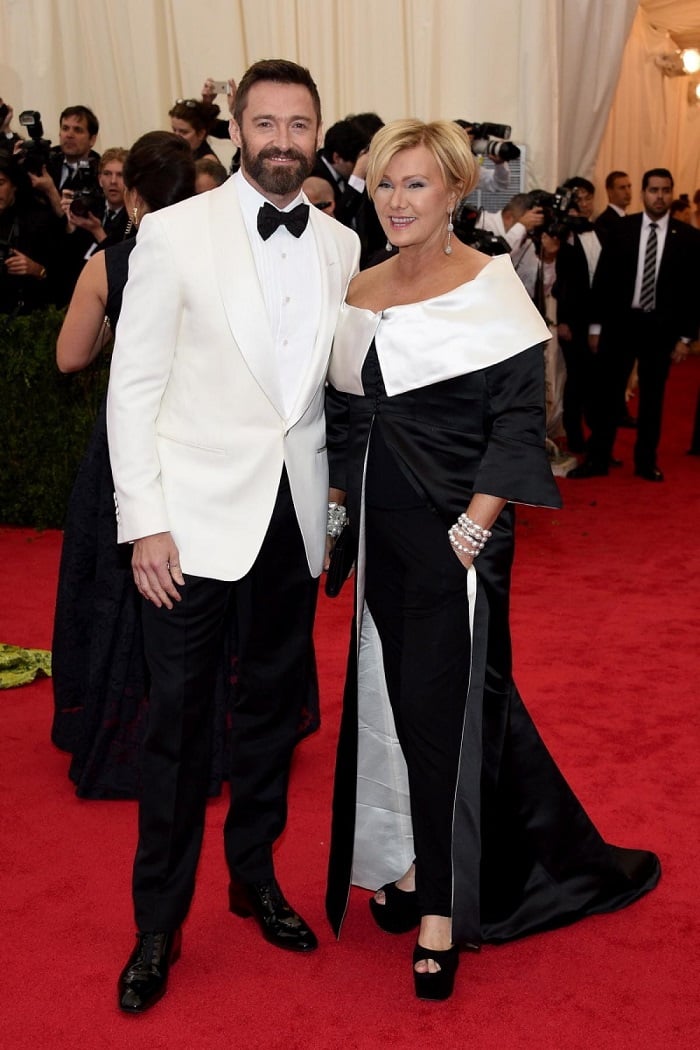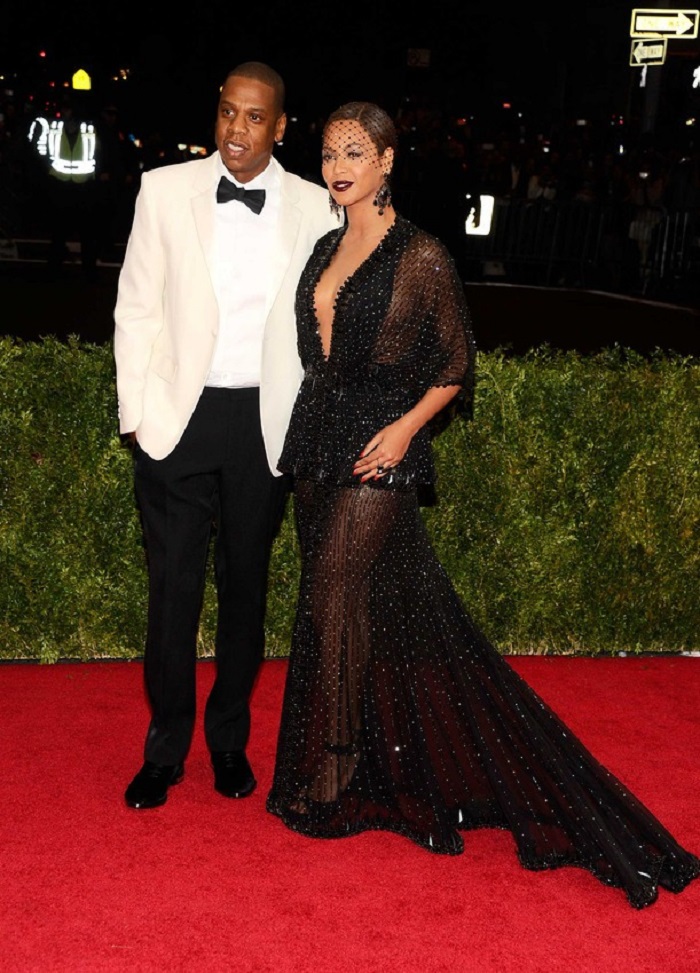 Other men, though in pair, who got the theme right were Neil Patrick Harris and David Burtka! They looked dapper in their tuxedo white tie outfit with a tail.
Hollywood's Jack Sparrow originally named Johnny Depp came out handsomely in a right Ralph Lauren tuxedo white tie with a decoration look; joined him was his fiancée Amber Heard who wore Giambattista Valli gown.
David Beckham and Victoria Beckham, Blake Lively and Ryan Reynolds, Charlize Theron and Sean Penn were some of the other couple who rocked the evening in their best outfits!
Trendy Trends!
We observed two most popular trends going to take over this season!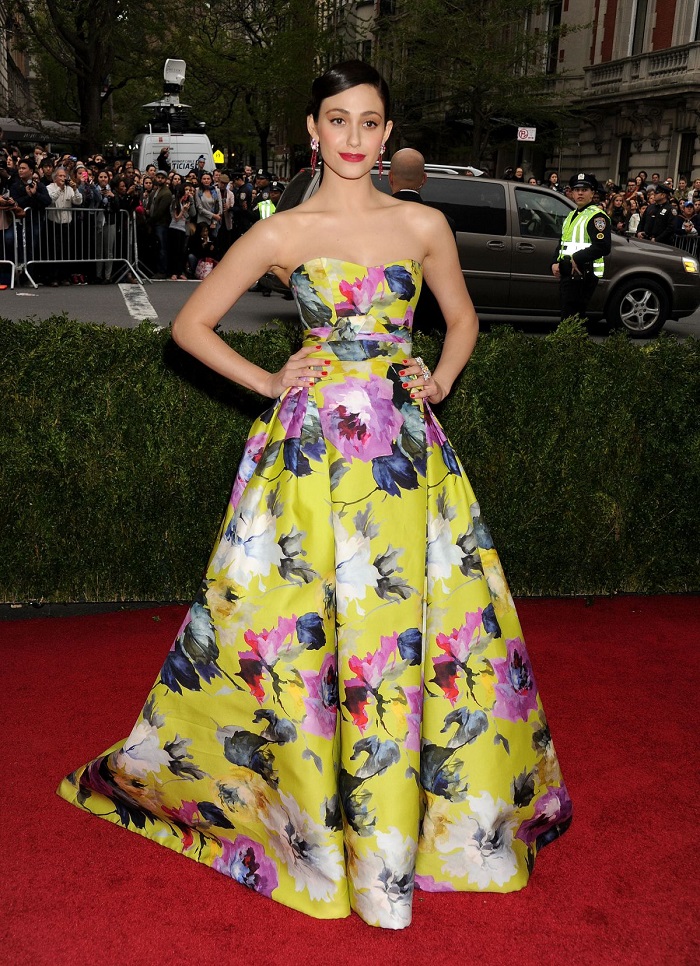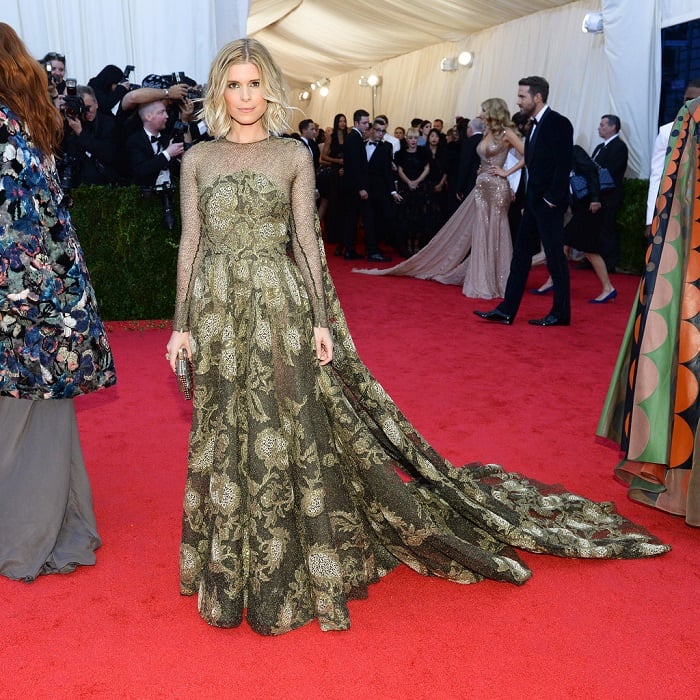 A) Floral prints or patterns – Look at Emmy Rossum in Carolina Herrara gown or say Kate Mara in Valentino Couture gown, they both looked extremely gorgeous in florals! Lena Dunham chose the miniature version of a ball gown i.e. a frock with semi floral prints.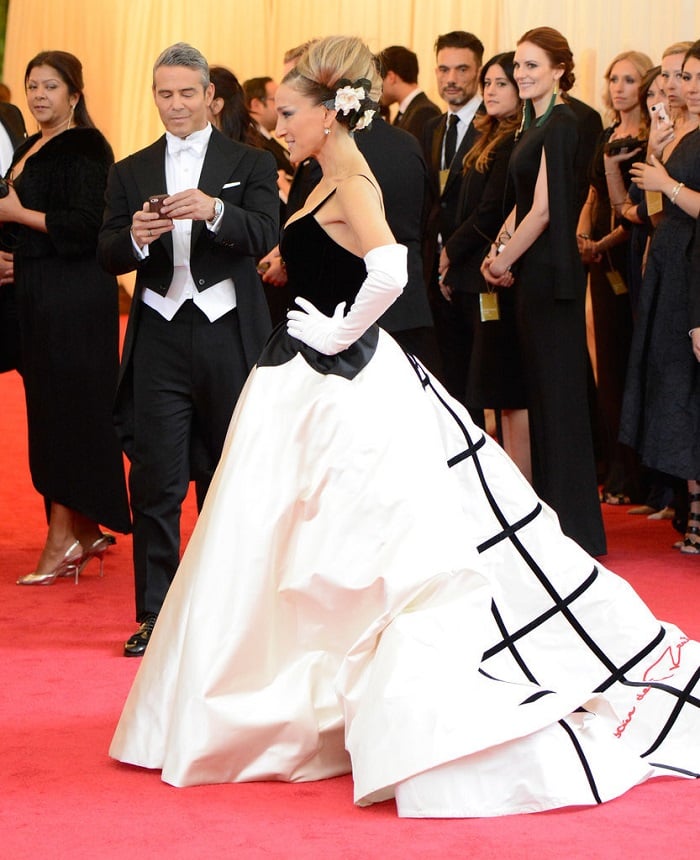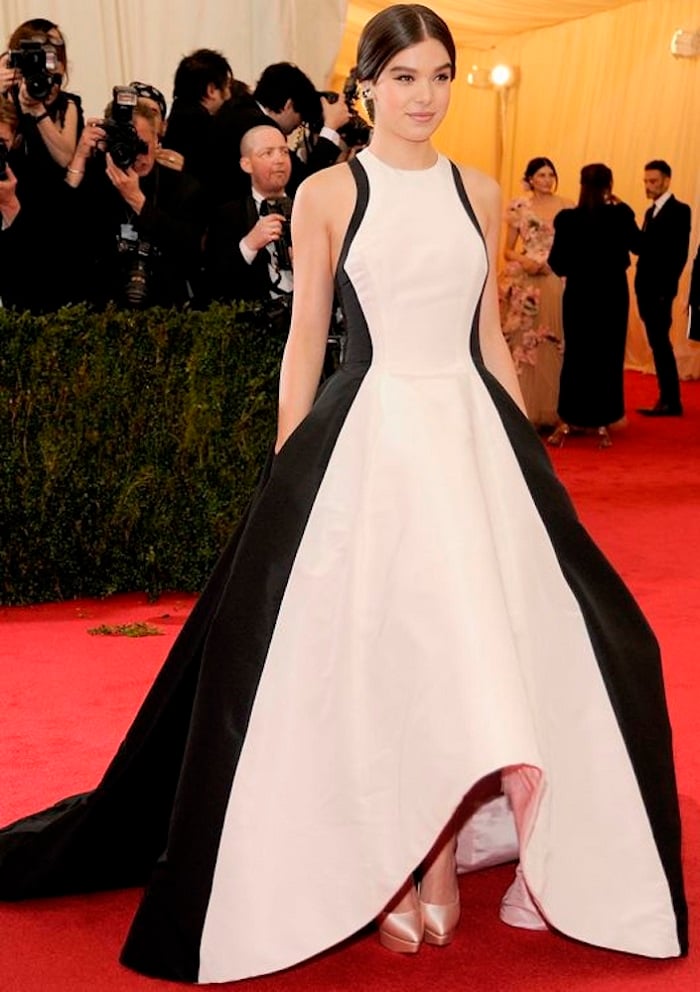 B)  Monochromes – Black and white was anyways the colour code for men but ladies too opted for the monochromes in the choice of their gowns. Look at Sarah Jessica Parker's Oscar De La Renta gown or Hailee Stenfield in the clever version of black and white while Jessica Pare merge the two trends together in her off shoulder, floral printed black and white gown .
Do bring the hints of gala trends in your wardrobe!