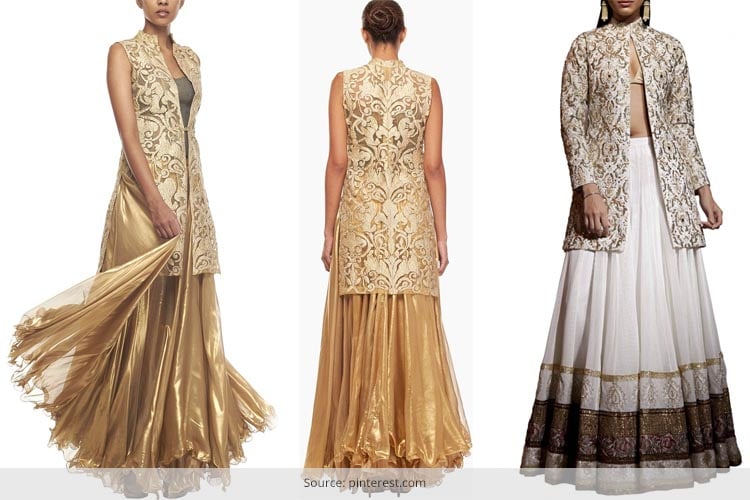 While I am already discussing on skirts in length in my recent posts, I thought of adding some designer creations to our index, so as to keep you up-to-date with skirt fashion trends. While talking about ethnic and glamorous skirts, one name which strikes my mind is Siddhartha Tytler.
Even though he is son of the infamous Congress leader, Jagdish Tytler, who party is popular for running the legacy of patriarchal politics; he did not follow in the footsteps of his father. Instead, he has managed to make his bones in the fashion industry and is well known for his cuts and silhouettes in his line of astounding apparel.
When asked how did fashion designing happen to him, Siddhartha had this to say,
"I was in class 10 when I went to a New York to study architecture. I happened to visit the Versace store there and was completely fascinated by the designer creations that I saw. It inspired me to design like Versace and Armani. It was then that I decided to pursue fashion designing and hence went to NIFT in Delhi to study fashion. I went to the Fashion Institute of Technology (FIT) in New York for further studies and there was no looking back ever since."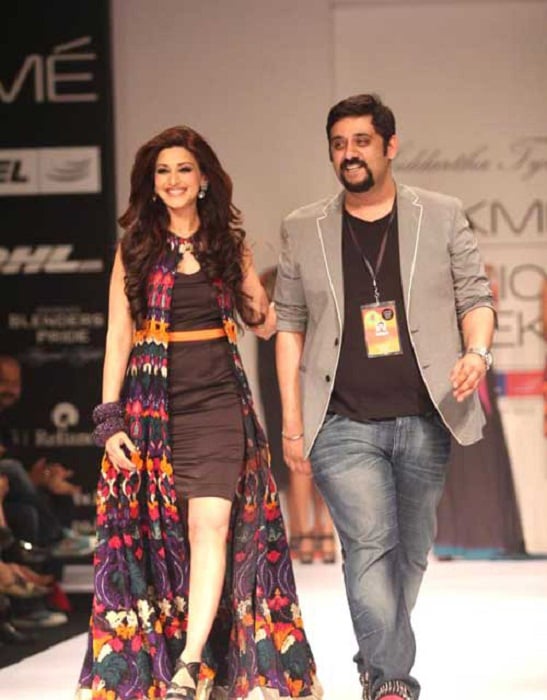 Apart from making Bollywood girls go head over heels by his ultra-chic designs, he has also collaborated with Strand of Silk, an online shopping portal and runs his own label.
[Also Read: Flared Skirts]
His creations have always received rave reviews, effortlessly getting into the chart of the top trending items. In this edition, I am going to illustrate some of his best designs from his collection of umbrella skirts offered at Strand of Silk. Do have a look!
Golden Umbrella Skirt
With festive mood still in air and wedding season gradually appearing, this spectacular golden umbrella skirt makes the ideal item to purchase. This gorgeous skirt is accentuated with chiffon panels and unique picotting on the hem. This ensemble will make a great evening gala wear.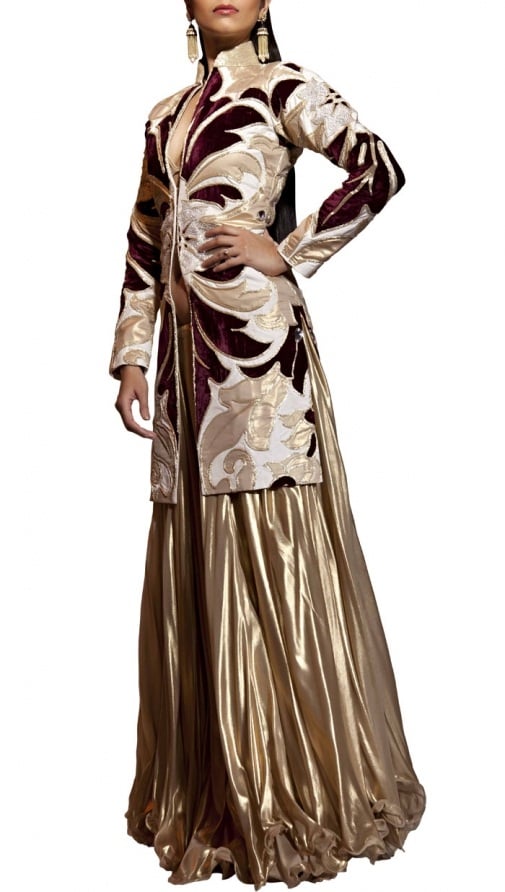 [sc:mediad]
This creation is from Siddhartha's Bridal Asia Collection, boasting exquisite embroidery works and huge zari and velvet patterns on the jacket.
Velvet Applique 30 Panel Skirt
This is a ravishing 30-panel skirt flaunting intricate velvet applique designs on each of the panels in a floral pattern. This is a versatile skirt, which can instantly give your look a contemporary twist. So just prepare yourself for excessive flattery this season. You can either style this designer skirt with a blouse as shown in the image to give it a lehenga look or go for a tank top/kurti if you're not in a mood of getting into the traditional look.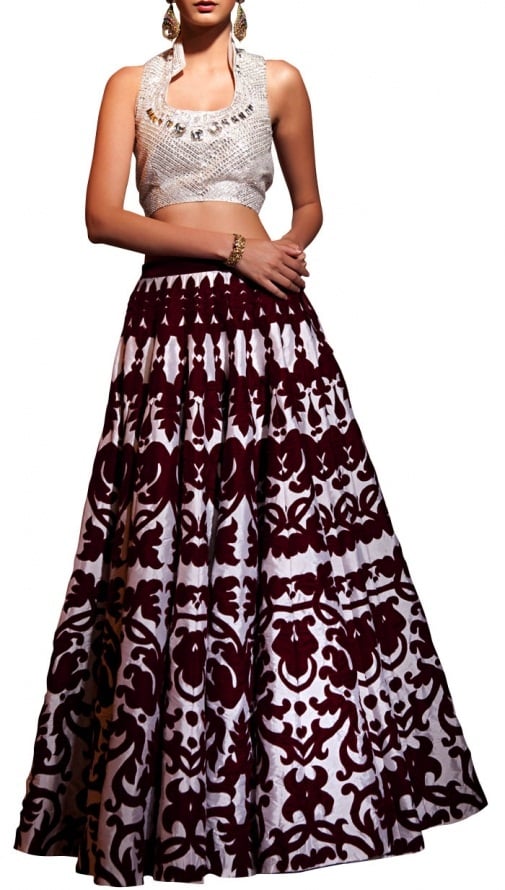 White Gauze Skirt
This elegant gauze skirt in ivory offers you wide flares, which are flanked by an intricate zari edging. You can either pair it with a neutral toned jacket as seen in the image or go for some rich contrasting colors.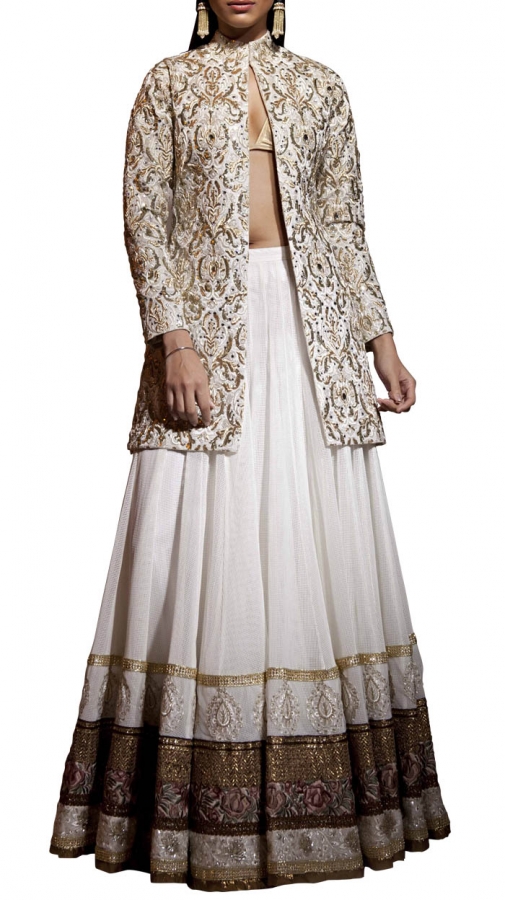 Ivory Jacket And 30 Panel Lace Skirt
This beautifully embellished lace skirt with broad zari borders offers you a show-stopper look! This stylish ethnic outfit is smartly paired with an ivory ethnic jacket thereby making it a statement piece.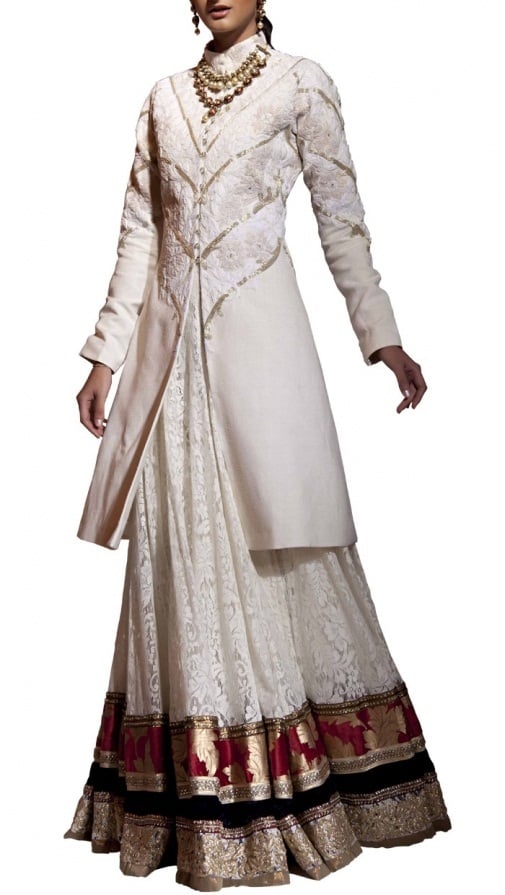 Hope you enjoyed this post!
Source: pinterest.com