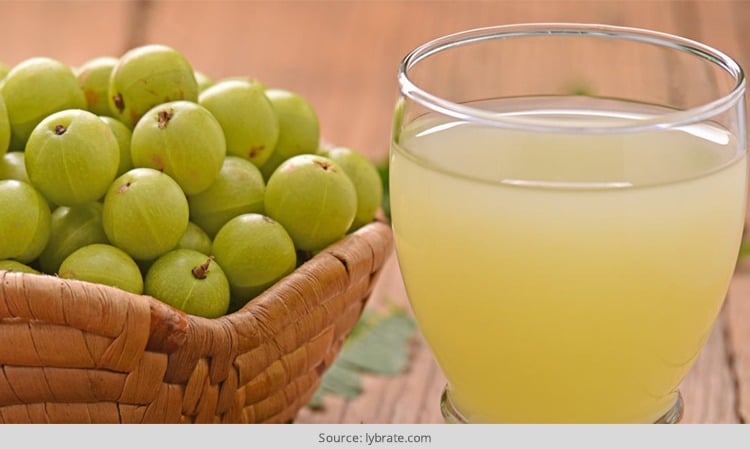 Bitter is better! Indian gooseberry or Amla is a powerhouse of nutrients, be it for the hair, skin or for our body's well-being. Loaded with Vitamin C, amla boosts your immunity, metabolism and prevents viral and bacterial ailments, including cold and cough. This nutritious berry can be eaten raw, juiced, powdered or simply added to an array of pickles, jams, dips or spreads. The most common form in which amla is consumed is in the for of juice. Research reveals that alma juice can be an excellent home remedy for various health issues. From curing simple cough, cold and mouth ulcers to proper functioning go the liver and kidney, amla is the best home remedy you can lay your hand on.
However, the side effects of amla juice are plenty and one needs to watch out before going overboard!
How To Have It
Mix a tablespoon of amla in water and have it as the first thing every morning. You could also add a teaspoon of lime or honey to cut the bitterness. The market is also flooded with a plethora of store made amla juice. However, before you make your pick, make sure you read the reviews. Amla juice reviews can help you decide on one that suits you best and also guard you against unwarranted side effects.
[Also Read: Side Effects Of Lemon Juice On Face]
Benefits Of Amla Juice
Amla juice can be your saviour in many ways! Be it treating marks on your face or reviving your dull hair, this is a simple, lantern remedy you can swear by. Here's what juice from this berry will do to you:
1. Skin
Amla juice acts as a natural astringent and tightens the pores, thereby delaying ageing. Eating amla or drinking amla juice will be extremely beneficial in getting a younger looking healthy skin. Applying amla juice on the skin will also help in warding off blemishes and acne. It can also be used as a scrub. Amla juice helps in exfoliating the skin, helping you get rid of the dead skin cells to reveal a younger looking smoother skin.
2. Hair
Other than the skin benefits of amla. Amla juice also has loads of hair benefits. You may be aware that amla oil and amla shampoo are widely popular, which is solely due to amla fruit and juice's properties to make hair darker, thicker and shinier. Amla also curbs premature aging and restores luster and shine in your hair. Loaded with nutrients and other amazing properties, applying amla juice or drinking it regularly will make your hair thicker and bouncier. Last but not the least, applying amla juice can be used as a final rinse after shampooing your hair. This will let you get rid of excess oil and will also make your hair shiny.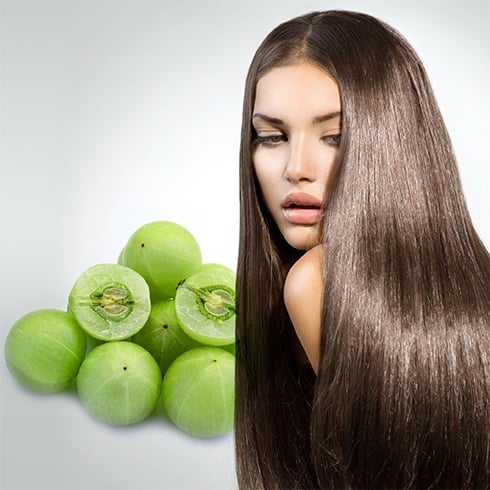 3. Digestion
Amla is loaded with antioxidants tannic acid and gallic acid, which play a crucial role in aiding digestion. So, no matter what you eat, having a glass of amla juice can ease your digestion and relieve stomach pain and other issues.
[sc:mediad]
4. Reduce Food Craving
Amla is rich in dietary fiber and hence reduces food craving, by keeping you full for longer. So, if you are looking to lose weight, then ensure you make this a part of your routine. This will prevent you from binging on fatty foods and other junk.
Gooseberry Side Effects
Surprised that amla juice has so many health benefits? Well, while you might be all game to add this wonder berry in your diet, the Indian gooseberry also comes with a whole lot of side effects. From kidney stones to stomach cramps and hypertension, here are some of the side effects of amla juice.
[Also Read: Amla Juice For Weight Loss]
Amla Juice Side Effects
Stomach Cramps
Alma is loaded with Vitamin C and can do a lot of good to your health, but watch out as an overdose of this vitamin can also lead to stomach cramps for some people. So, the moment you feel uneasy in your stomach, make sure you listen to your body's signals and stop consuming amla.
Hypertension Levels
Amla helps to lower blood pressure, so if you are on medication for blood pressure, ensure you consult your doctor before you take it.
Dryness of Scalp
Excessive consumption of amla can lead to dryness of the scalp. While amla can be beneficial if consumed on a daily basis, it can also lead to scalp issues like drying, flaking, and dandruff. This is because of the lack of water in the body. So while consuming amla, make sure you keep tab of your water intake as well.
Allergies and Pimples
Amla is a great cure for acne, but at times it can also cause reactions on the skin like rashes, irritation, redness, headache and dizziness. If any of these symptoms persist, stop the intake immediately and consult a doctor.
Cold and Cough
Amla cools the body and is very good when consumed in fewer quantities. However, sometimes, the fall in body temperature may cause a cough and cold in some. While the Vitamin C content in amla is good for you, too much of it will cause a drop in your body temperature and lead to cold.
Hyperacidity
The high Vitamin C content in amla can cause acid reflex in the stomach as well as burning sensation while passing urine. Sometimes it can also lead to dehydration and urinary tract infection.
Wight Loss
While weight loss might not be a side effect for many, drastic or sudden weight loss can be a meter of concern. Amla reduces the water content from the body, dehydrating it and leading to weight loss.
Increased Bleeding
Vitamin C causes the elasticity of the blood vessels to increase, softening and dilating them. This, in turn, increases the blood flow. Well, this might sound like some good news to you, but hold on. On the flip side, if you already have a problem of bleeding excessively or are under medication for the same as a result of some disorder, consult your doctor before you add amla to your diet.
Diarrhoea
Amla is considered a moderate laxative and hence is not advisable during stomach issues. So ensure, you stay away from it if you have loose motions. On the flip side, having too much can also bulk up your fiber content in the body and lead to constipation. So, make sure you strike the right balance.
Amla Side Effects On Kidney
Amla has a lot of side effects on the kidney as well. While it does not help you cure kidney stones, over consumption can lead to the formation of kidney stones. So consuming the right amount is key to keeping problems at bay.
To sum it, anything is healthy only when consumed within a certain limit! So follow this mantra and reap the many benefits of amla, while you keep the side effects at bay.