Even if the thought of packing out your structured bags seem slightly sad, a new line of sling bags are here and it's something you never could have guessed. These bags are enticing, playful, and easily noticeable. From shearling details, to mini-bags, to lanyards, this season's slings are anything but normal.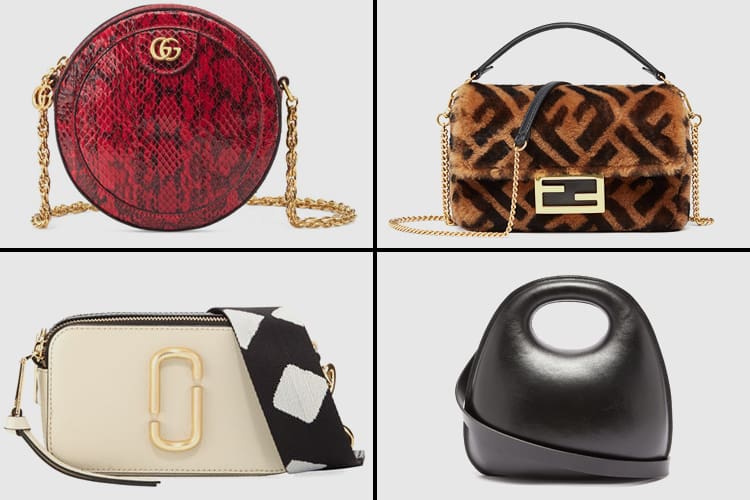 These are the top 10 sling bags to know and start shopping.
Shop these Sling Bag Trends Before Anyone Else:
Here is everything you need to know:
1. Utility Belt Bags:
The utility bags began as a street style look and now it's been cast for a classy audience. It has excelled from a youthful inspiration to offering an edgy sensibility. Beyond the belted version, these bags are all about utility. They offer both style, durability, and comfort. Wear the look by pairing a minimalist sleek suit or atheleisure wear.
2. Lanyard Bags:
Lanyard bags are stylish and extra sleek. And you can choose to wear it as a cross-body. This one will definitely do the job if you want everyone to notice you.
3. Geometry Bags:
The geometry bags will make you literally think outside-the-box. These shape shifters are the latest sling bag trends. Their exaggerated shapes create an attention-worthy art piece. Instead of carrying slouchy designs, opt for these new versions. Oblong carry-on's and half-moon shaped bags are some of the season's favorites.
4. Transparent Material Sling Bags:
Girls these days aren't shy about flaunting their belongings because the recent trend on bags is focused on transparent materials. Sling bags with cross embossed handles and removable pouch are trendy. And if you want to hide few things, then the zippered compartment can help.
5. Shearling, Faux Fur Bags:
You'll wish to snuggle these furry sling bags this season available in faux fur and shearling textures. Stashing away your go-to-essentials will be so much warmer this fall.
6. Leather Camera Bags:
If you are a logo-maniac or you're into bold logos or a, then an eponymous design with a thick strap like this one is made for you.
7. Fringed Crossbody:
Even if this is not your usual choice, reach out for a disco theme bag this season. Channel the vintage decade with a bedazzled bag as below that's covered in gleaming chainmail.
8. Silver Crossbody Bags:
The metallic, silver sling bags are a reminiscent of crinkled tinfoil. Look for bags with crinkled silver effect to take the western designs a notch higher and make it look more sophisticated.
9. Micro Necklace Bags with Straps:
Say hello to the latest trend of duty-free and hands-free sling bags. We are talking about micro bags that work as jewellery. The takeaway from this? Carry only essentials that are worth it.
10. Gold Chain Strap Bags:
Sling bags will never be the same and its all thanks to an extra touch of versatile chain straps that designers have come up with. Statement shoulders have got a new implication altogether.
These are the ten sling bags that are ideal for women this season. Live your life and double downs with these trends.