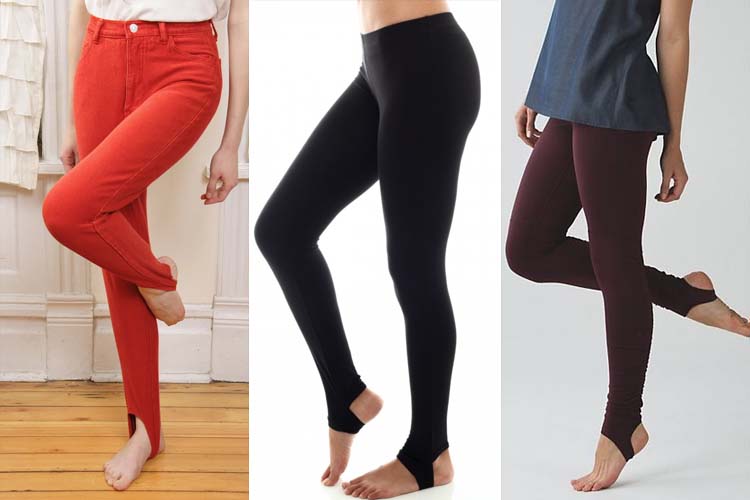 We know that fashion trends become a rage only to die down after a while and then again make reappearance in a new form and style! There are some trends that we welcome with open arms and some that we are skeptical about and do not wish it ever to surface back. One such trend that has caught everybody by surprise this fall is the stirrup pants trend! Courtesy of Marni and Balenciaga, this equestrian and controversial gear graced the 2016 fall runway, looking much better than expected! While some liked it, some were openly skeptical about it. Let's understand what all the brow raising is all about and how to move past it!
What Are Stirrup Pants?
Stirrup pants are quite similar to leggings, which taper towards the bottom and have a strap at the bottom which lets the pant stay put no matter what you do. However, it is different from leggings in having a little volume attached to it which in its original form barely flattered any woman. However, the latest version coming back is a close clone of leggings with much less volume and a strap at bottom.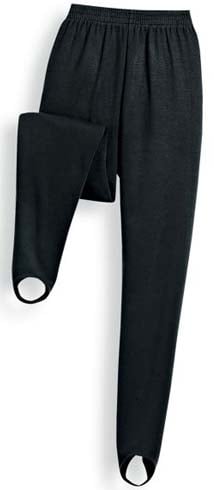 When Were Stirrup Pants Popular?
If any garment has a lengthy and transformative history, it's the stirrup pants. They were first invented in the 1920s for female equestrians as a sports gear for easy and comfortable play and for horse riding. In the 1936 Olympics, stirrup ski pants were first spotted and ever since it was a major clothing item for the sports. Post 60s, they started to fade out only to make a resurgence back again in the 80s. With aerobics and all kinds of sports becoming extremely popular with the women at that time, stirrup workout pants, stirrup baseball pants and all kinds of sports specific stirrup pants was a big rage. Towards the middle of 80s to early 90s, it became popular as street fashion and faded out before the mid-90s.
are stirrup pants back in style?
Many argue against it simply because the modern take is quite different from the stirrup pants of the 80s! The latest version lacks those bulky volumes and has sprouted in a new and improved version which is looking extremely becoming on women of all shapes and sizes. The women's stirrup pants are looking gorgeous in almost all colors and with nearly all major footwear.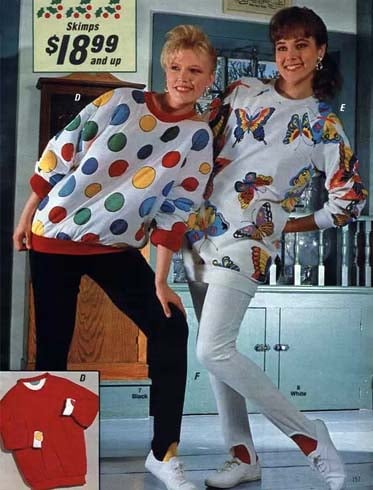 Inspiring Ways To Wear Stirrup Pants
The modern stirrup pants, being quite similar to leggings but more comfortable, are fast going to be a must-have in your wardrobe! For those of you still harboring some lingering doubts, check out some of our style inspirations below.
1. Stirrup Pants For Work
The elastic waist stirrup pants tall are terrific to wear to work. They are utterly comfortable to wear all day yet super stylish. You can pair these high waist pieces with just about every blouse, top and tunic. In combination with mules and cropped jacket, they would make for a killer work attire. Add a dazzling dangler to it and it would transcend to wonderful casual dinner attire as well.
2. The Casual Cool Vibe
Thanks to Balenciaga, the stirrup pants are now redesigned in denim as well. Paired with just about any top and polished off with white booties or bejeweled pumps, they look so stylish that it's hard to miss on them for your casual wear.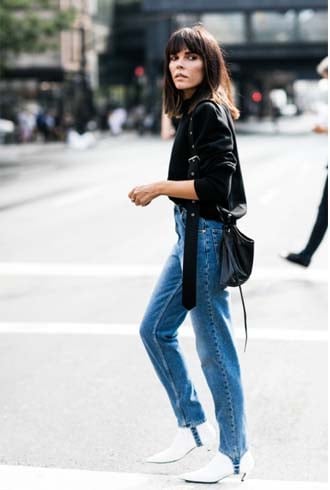 3. Stirrup Workout Pants
Stirrup trousers were essentially meant for equestrian and gymnasts. Today it can be your perfect workout attire. The multicolored stirrup yoga pants will keep your bottom stay put, no matter what your moves are. They are great to simply laze about on the couch as well. Available in number of eye-catching patterns, they are a treat to everybody's eyes as well. Pair a black stirrup pant with a colorful hoodie, bomber jacket and a statement footwear and voila! You are ready to turn heads.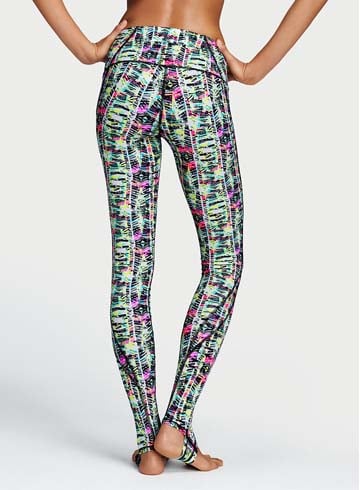 4. Plus Size Stirrup Pants
If you think that stirrup pants are just for the gals with slim figure, this section could be an eye-opener! They look awesome on women who are on the heavier side with the stirrup hidden inside her boots or shoes which can be dressy as well. A little heel adds that extra inch to ooze a slimmer silhouette which adds to the edginess of the entire ensemble.
[sc:mediad]
Few Other Style Inspirations
The modern version of stirrup pants is looking ultra-glamorous in almost all colors, styles and designs. Check out the images which we have collected to show its best façade.
Pair the stirrup pants and jacket with a knitted cropped top and boots to look very upscale.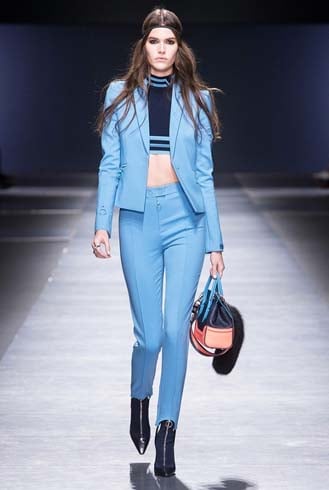 This two tone stirrup pant is bound to get your imagination rolling with just all kinds of upper body wear. They would help you nail the look for any festive occasion. An attractive oversized sweater should top your list.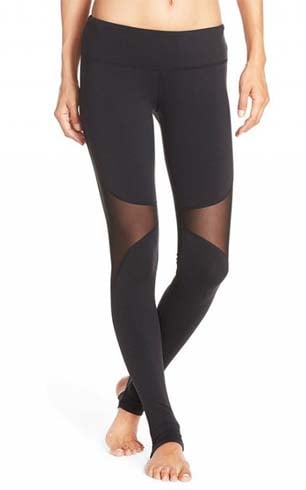 Finally, check out celebs taking the fashion game ahead in these stylish stirrup pants!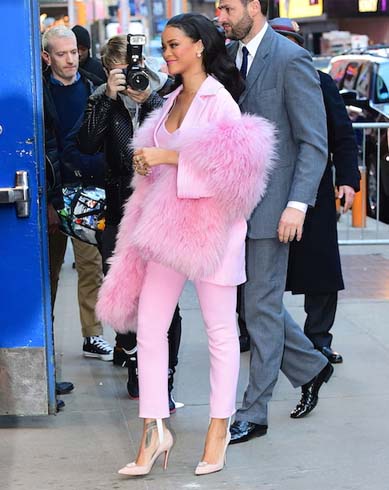 Do you feel ready to take up the stirrup action? Chime below!
Images Source: pinterest