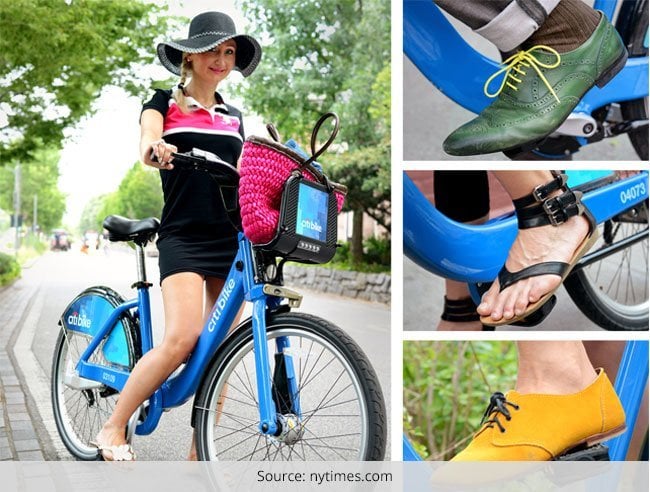 Everybody loves to ride a bike on any given day. This article is for those women who love their bikes and bicycles. Women these days have taken it upon them to make most of a situation. A lot of women are seen these days cycling to work, or the gym. Many are found enjoying riding these at the parks in the evenings or during the early morning hours too.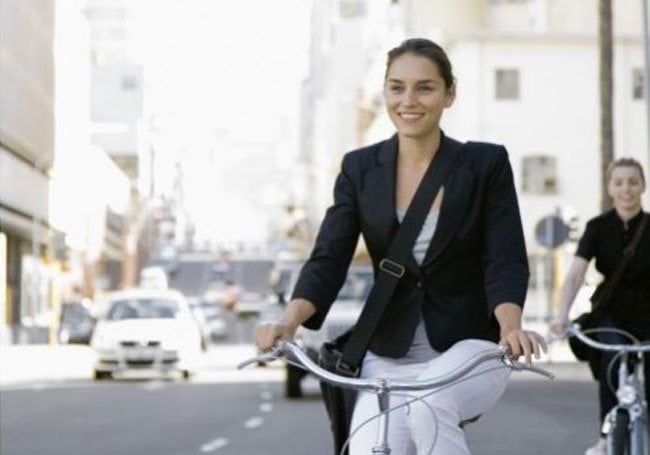 Safe, efficient and convenient is what I can resonate when I think of one. Bikes are definitely ruling the hood. Super trendy and perfect for all those pretty ladies out there.
Don't think twice before jumping into the bandwagon of non geared bikes'. Bikes are not only dependable, but also help in your workout routines. A couple of kilometers cycled everyday will strengthen your quads, calves, abs and even your upper body.
While we talk about the benefits of cycling a bike, let's not assume, one has to look boring and sweaty. That's why I am here. Let me show you how you can make this cycling routine a smart and beautiful one.
There is innumerable number of ways of how you can jazz up your street style or look. I will guide you through some ways as how can do some small touches to your look.
Helmets
There needs to be a warning given for safety and protection before I introduce anything else because accidents occur each day. So be sure to put on your helmets no matter where you are headed to. With a non geared bike, you can experiment with the design of your helmets. You do not necessarily need a big sturdy helmet but a sleek one will be enough to pull the look altogether.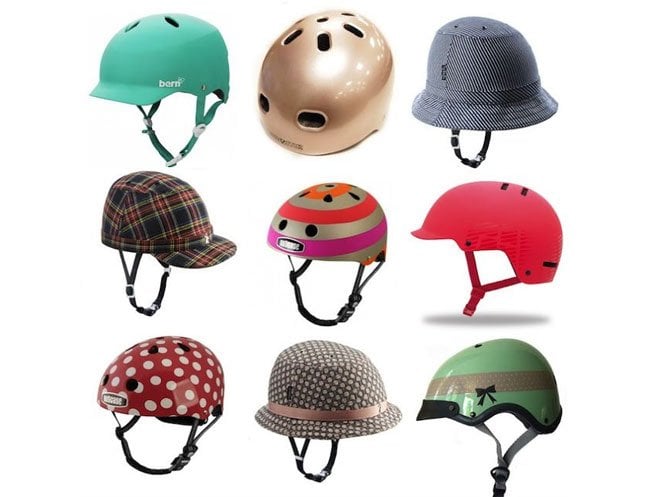 Stylish Clothing
Wear a pretty floral dress on a summer and spring day. White dresses with small floral prints work best on such days.
If you are the ones who like it a little more sporty, wear a pair of shorts with a tank or a crop top. Wear sneakers and you are good to go.
[sc:mdiad]
I love the connection between a floral dress and a non geared bike. The whole picture of it is beautiful as indicated in the picture as well. I love the whole conception as it accentuates or represents the feline and graceful mixture. It doesn't overrule the dominant power when you riding the bike yet keep your female instinct alive. Own it, love it. Its girl power all the way.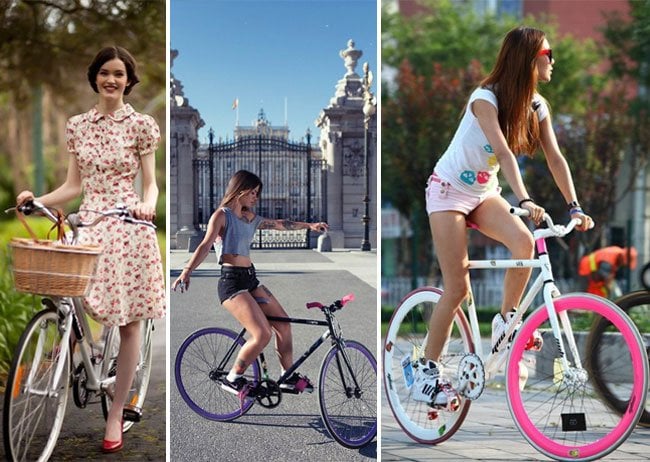 If it's a part of your workout routine, wear smart Reebok shorts and a t-shirt or Nike Tracks with racer back tops for comfort purposes. Cycling shoes, a water bottle and a head band, and you are sure to influence more women to copy your trend for you would definitely look super-HOT and sexy!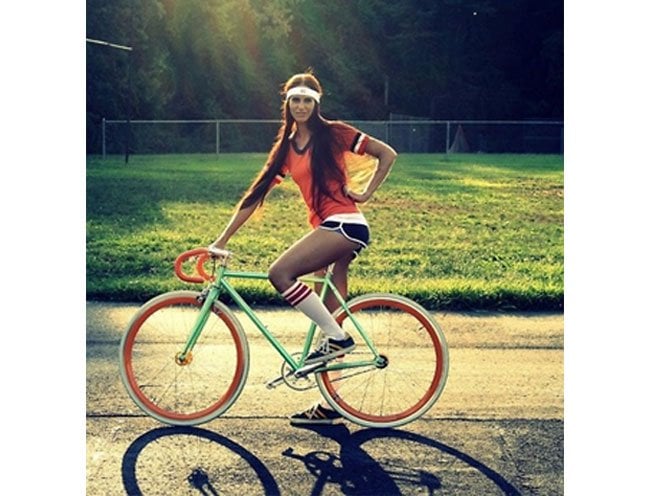 Scarves
Either wrap it around your neck in a stylish fashion or wrap your hair with it to avoid the hair caching particles of dust or from the harmful rays of the sun. I personally love the scarf for its versatility. It can even bring life to a plain outfit.
You can use it in the way that you are most comfortable in. No matter what style you adopt, you are going to bring the style spot on.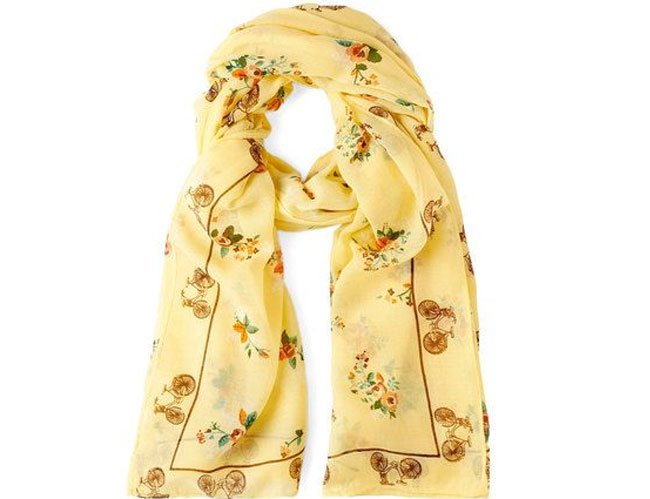 Attached Baskets
If you are one of those who get lazy to carry around their bags to stash away your stuffs, then the attached basket is perfect for you and your non geared bike. You can attach the basket in the front side of your bike and keep away all your valuables inside and enjoy the rest of the ride.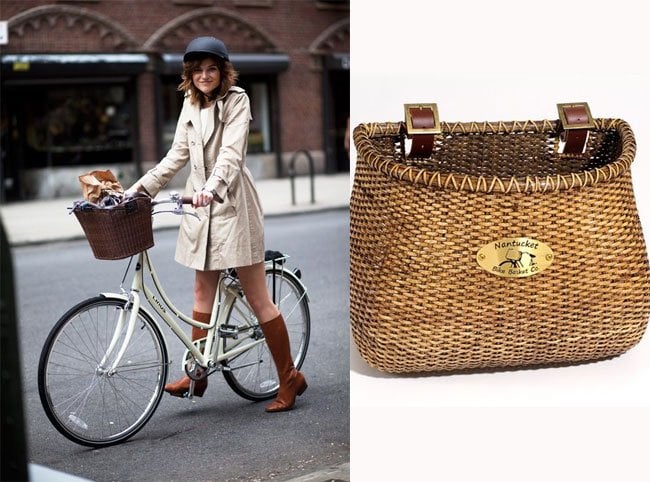 DID YOU KNOW
Studies suggest that cycling increases your energy by 20% and reduces fatigue by 65%
Cycling to work instead of driving or using a public transport reduces the Carbon Dioxide emission, thereby help in reducing pollution
The low-impact of cycling when compared to cardio and running, has a lesser wear and tear on the joints
So, apart from your normal cycling routines, cycle to work if you have missed your workout session before work. Make your bike your best friend.