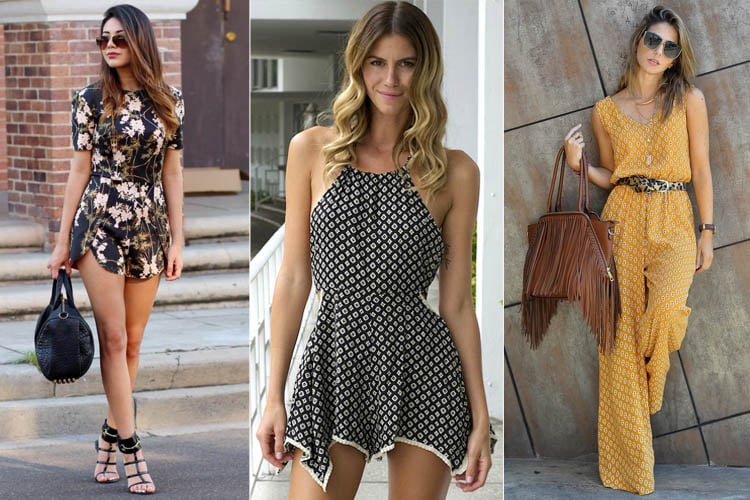 Mix and match your prints, is what we have told you and spoken about in the past. But this time, if you would like to wear prints, more of prints and just prints for the summer fun, here are a coupe of cute printed rompers, which can make you ooze the hotness in you.
[Also Read: Best Ways How To Wear A Romper]
Printed And Patterned Rompers
Check out the varied imagery and the ideas on printed rompers, and along with the printed rompers, patterned rompers too that we have scourged and brought for you.
1. There can be no other way to flaunt your hauteness and hotness at pool parties other than dolling up in pool party outfits, such as floral rompers with neutral toned neckpieces.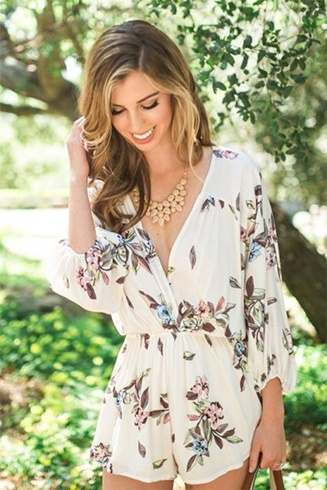 2. Bringing back the swinging sixties and flower power seventies, large printed jumpsuits are haute to wear for the summerish climes in India. From parties at the besties place to farm house gatherings or maybe just for the movie scene, jumpsuits all the way.
3. For more fashion and pool party ideas, you have got to be the cool chick with a chic personality, and wearing rompers or printed jumpsuits would be the ideal thing to do.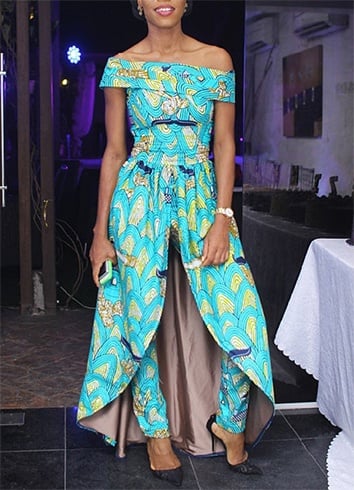 4. Matte red or flaming rompers in block printed hues are trendy fashion statements to flaunt, and you wouldn't have to break your head thinking about what to wear to a pool party anymore.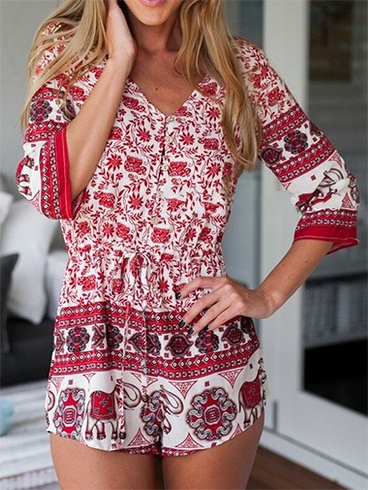 5. For the sultry Indian skin tone, an amalgamation of warm and cool toned shades would be an ideal print style for the sexy jumpsuits you plan to flaunt by the beach or the pool- think about it!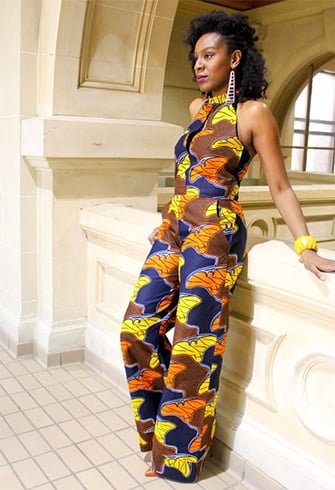 6. Planning an off-shore office party and don't have what it takes to make heads turn? Here's an inspirational way to wear your romper in geometric prints, with heels of course and your attitude flaunted.
7. Diamond printed rompers can be worn for the girls pajama parties organized over the weekends. Complete the look with heels for the feet or maybe lacy sandals in neutral tones.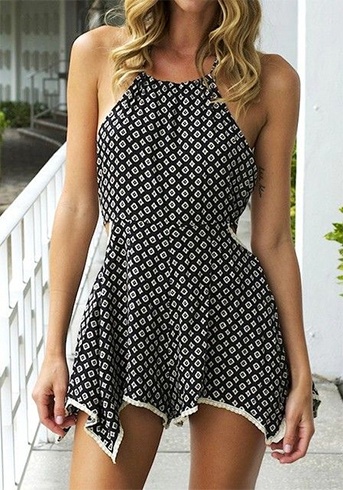 8. Taking a cue from RiRi, Rihaana shows us how jumpsuits patterns needn't be stereotypical and always in feminine prints. Make more heads turn in army prints on your sensual jumpsuit, and you never know who begs for domination thereafter!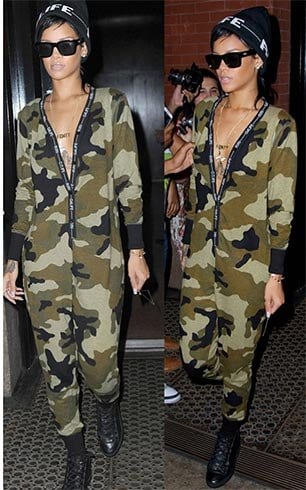 9. A little inspiration from South Africa, with African prints and that too on the cute rompers makes for an outstanding fashion statement. Doesn't it?
[sc:mediad]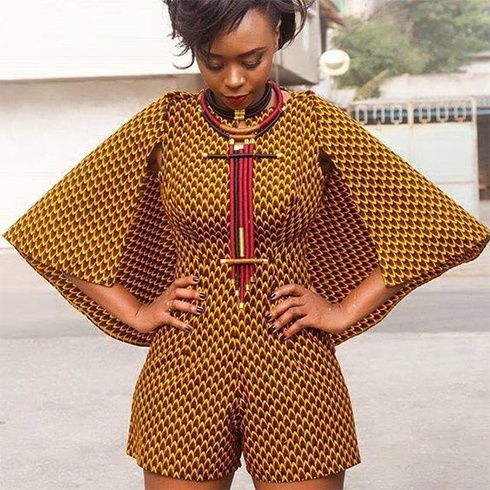 10. White animal printed spaghetti strapped rompers for the hot summer noons when sipping your brew with near and dear ones, brings about a cool relaxed feel.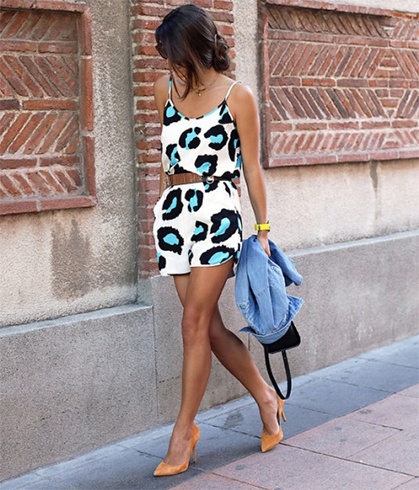 11. Fancy wearing printed jumpsuits and printed womens rompers at home? Here's how to wear it, with a chic printed bow for company on the head and flat for the feet.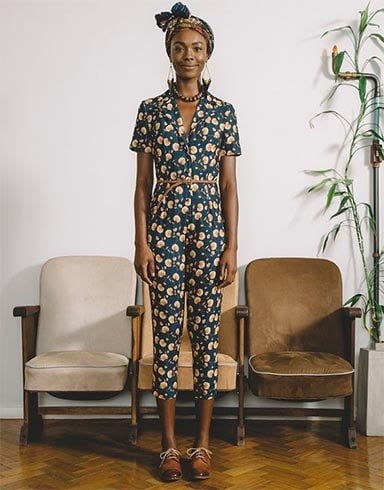 12. Orange is the new black for sure, and with a sexy all-orange number in jumpsuits to wear; fashion thus has a new defining moment when you walk out in one of these. Complete the look with peppy heels and a tasseled faux leather bag for company; sunshades too.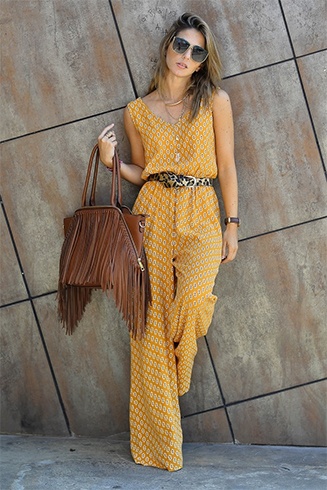 13. We love the cool toned look in this printed jumpsuit, and the way the glossy pink lipstick gels into the ambience of cool blues in prints. Ideal for a vibrant summer fashion statement to make!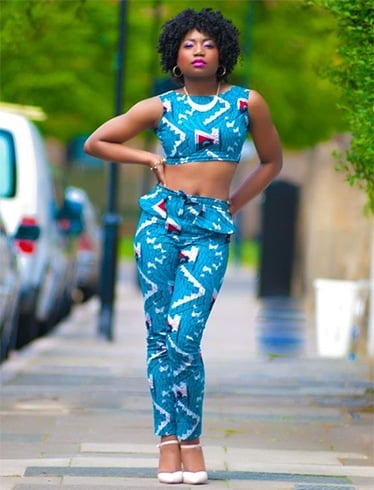 14. Ankara jumpsuits with African foliage prints make for an eventful cocktail wear, so why not flaunt the sassiness and wilderness in you wearing heels with it?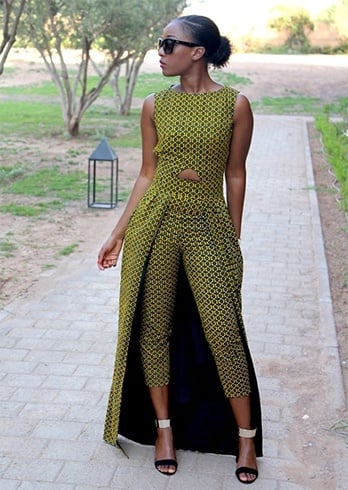 15. Strappy sandals and large floral white prints on black rompers? What else does one need to be a fashionista on the street?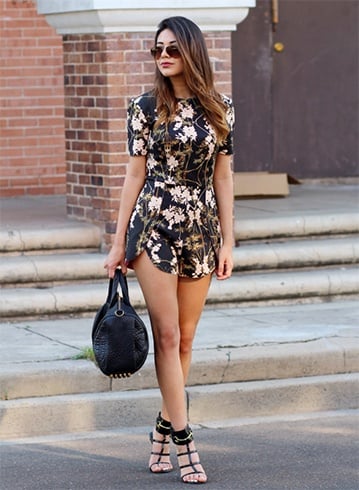 We've shown you a list of jumpsuits for women, cute rompers, cute jumpsuits and in various patterns and prints to wear and flaunt this summer. Do let us know how you liked the ideas of mixing patterns and prints, and how you would want to style up on your own as well.
Images Source: pinterest.com