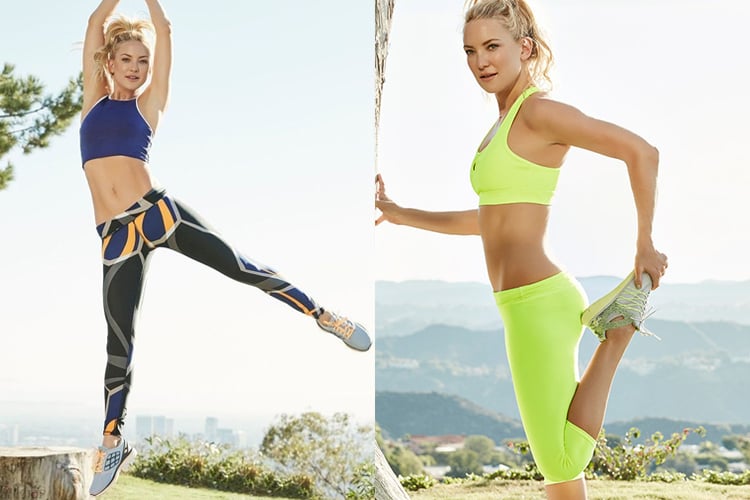 She is one celebrity and now a co-founder who is known for her red carpet fashion style and incredibly so. She is also a girl crush who has a killer body and is pretty much gym-inspiration. All these reasons make her a babe to watch out for, given her new fitness savvy line 'Fabletics'.
We are talking about the stunning Kate Hudson. Her personal wardrobe and active lifestyle has made Kate Hudson workout clothes a thing to possess. In fact, when we talk about Kate Hudson athletic wear, Kate Hudson workout wear, Kate Hudson yoga clothes, Kate Hudson fitness clothes, Kate Hudson clothing brands, Kate Hudson gym wear, etc., you can estimate the fashionable and affordable quotient of Kate Hudson workout clothes.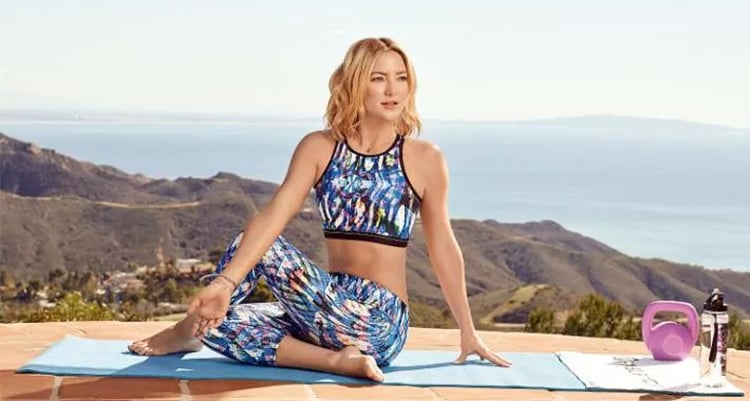 Fabletics – A Fitness Boon For Fitness Freaks
Now what makes Kate Hudson workout clothes a wardrobe delight? To start with, they cater to all body shapes. And then it has a really funky, and fun looking Californian vibe which will make you want to hit the gym right now (hang on, first finish reading this blog).
Here is a thing or two about the fabric used in Kate Hudson athletic wear. They are incredibly soft with added stretch, which makes Kate Hudson gym wear a must-try in fitness endeavours. Whether you want to indulge in a sports bra, cropped leggings or a loose T-shirt for yourself, everything is available in Kate Hudson fitness clothes.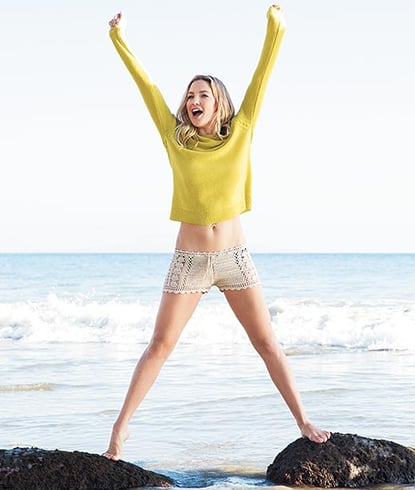 Does all this mean that Kate Hudson workout clothes and Kate Hudson clothing brands are price wise beyond reach? Well, you have to be a VIP member of Fabletics to get the best price of an outfit.
Once you become a VIP member of Kate Hudson clothing brands, you get your first outfit for $25 only. Subsequently, it comes at $49.95 a month. The fitness gear is shipped to the US and Canada at the moment.
Here is a sneak-peek at some of her amazing collection: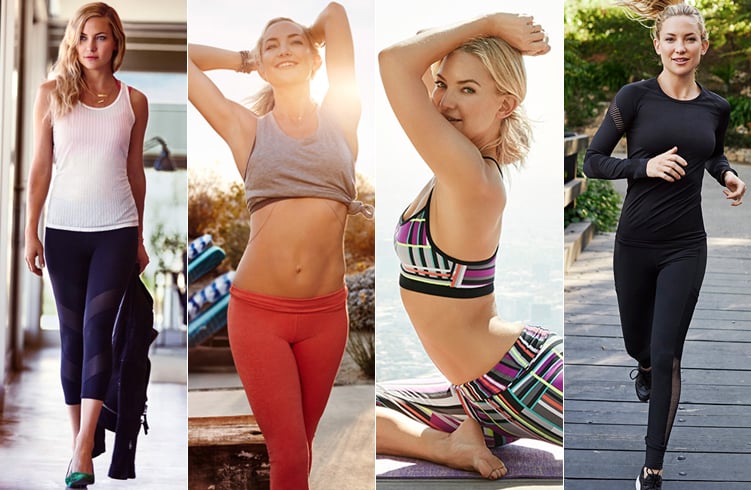 When you become a member of 'Fabletics', you get a whole new fitness outfit not once, mind you, but every four weeks. Plus you have the flexibility to opt out but within a time limit.
[sc:mediad]
However if you are a fitness freak, have a tendency to work out a lot, and like to indulge in buying a lot of sportswear each month, then the subscription service would benefit you a lot. Imagine saving up to 40% off on retail prices of Kate Hudson athletic wear with the VIP membership… sounds music to the ears, doesn't it? It sure does for us!
When Did Kate Hudson Start Fabletics?
It was in the year 2013 that Kate Hudson created Fabletics – a workout and lifestyle brand which was budget-friendly, trendy and comfortable; all at the same time.
This was not just an amazing line of apparels but was also the number two ranked fitness-wear label as far as customer service category goes.
Any idea about the fan following of Kate Hudson athletic wear? It's a whopping 2 million happy customers and growing.
So what do you think of Kate Hudson athletic wear, Kate Hudson clothing brands and Fabletics fitness collection? Would you wear it to the gym? Send us your replies and comments on your favourite workout gear, plus what inspires you to stay fit.
Images Source: fabletics, fashionistabarbieuk