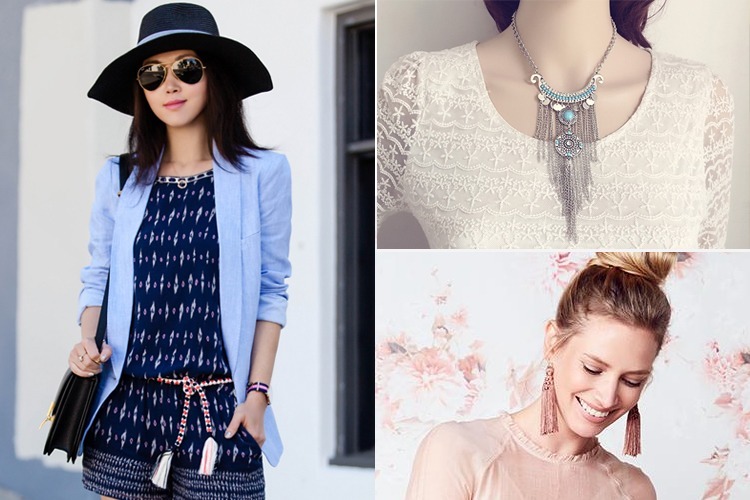 With the recent fashion scenario being all about the revival of the '70s fashion, it's hardly surprising that tassel fashion has hit us in a big big way! However, this season they seem to have broken their boundaries of being decorative items only on ponchos, bottom of couches or on some dancers' ta-tas. Perceived as boho-choc fashion, this season tassels are splashed just about everywhere right from jewelries to even your shoes! To keep things real trendy and up-to-date fashionable for you, let's check out some of the tassel accessories that you can sport and rock your fashionable bohemian style!
[Also Read: Aquamarine Jewellery: The 'Gem' Of The Sea]
Tassels For Jewelry
Tassel jewelry is perhaps the easiest way in which you can rock this fringe fashion and still look conservative and totally on target! An elegant tassel earrings or a statement tassel necklace can be easily paired even with most conservative ensemble like business suits to ooze that subtle fashionable and stylish vibe with the right fun element! These, especially necklaces or bracelets can be the single focal point of your entire ensemble! However, sometimes these tend to add bulk. In such scenario, it's best to go for the same family colored duds as that of your outfit as they can downplay the extra texture to lend a leaner overall silhouette. Of late, pearl tassels jewelry, silver tassels jewelry and other creative pieces have been designed which make these look highly chic and glamorous. Check out the images for some of the must buy items!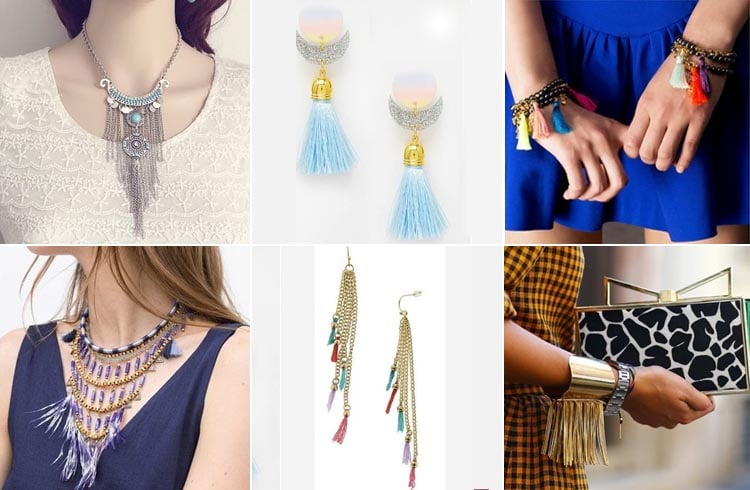 Tassel Shoes
If there is one fashion piece which has been given an altogether different edge and statement with tassels, it is the shoes! Even a minutest addition of decorative tassel embellishments goes a long way to amp up your style quotient. Fringes can be more on the bohemian side while tassels definitely ooze a more polished vibe! Whether you are wearing jeans, skirt or even a dress, opt for tassel shoes to make a distinguished fashion statement!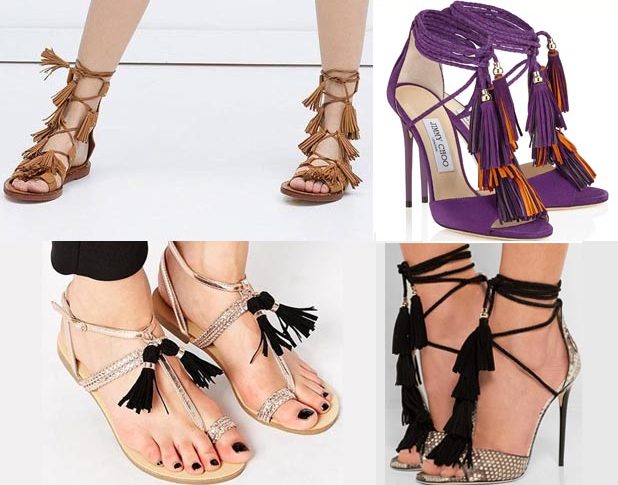 Tassel Purse/Bag
A terrific way of rocking tassels without wearing them on your body is to carry a tassel purse or a fringe bag like cross body, messenger, bucket bag etc. Tassel can lend a texture and an interesting visual dimension to an otherwise plain bag and elevate your entire chic vibe! The classy trick is to go for bags which have same colored tassels as the bag!
[sc:mediad]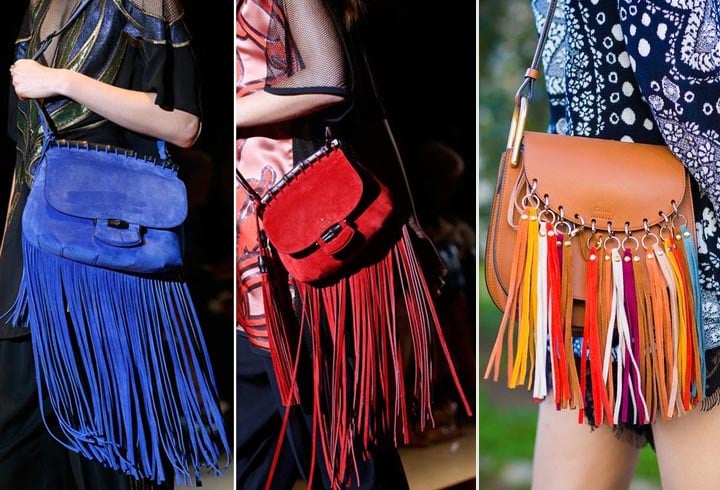 Tassel Cap/Hats
This is perhaps the accessory which is least used and thus has fewer pieces with tassels. However, some brim style hats with tassels and fringes have been spotted in the markets which are a beauty to look at and look real stylish. They can be easily adorned at pool parties, daytime shopping expedition or even a lunch date with friends.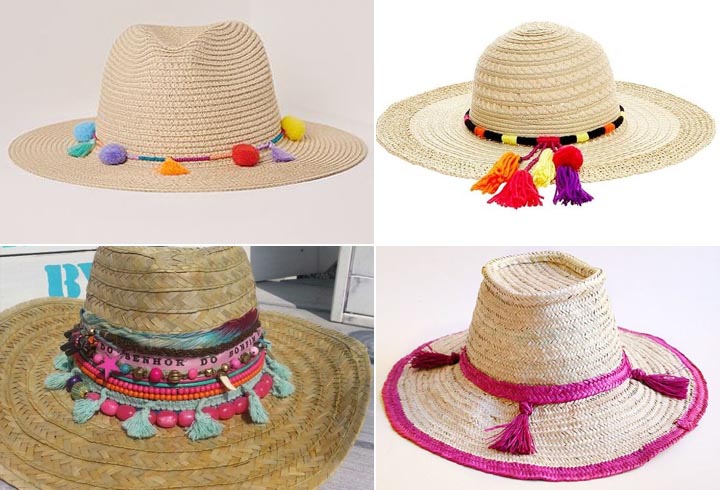 Tassel Belts
Tassel belts can be an excellent accessory to punctuate your look! The varieties, styles and designs available here are enormous. The rope tassel belts are the simplest and the thinnest belts available which can be wound two or three times around the waist before being tied in a stylish knot to accentuate the waist and an edgy dimension to the shirt. Thick belts make for a more bold presence as waist cincher! Give your monochromatic skirt or dress a statement style with belts with long tassels to give the entire ensemble a dramatic vibe!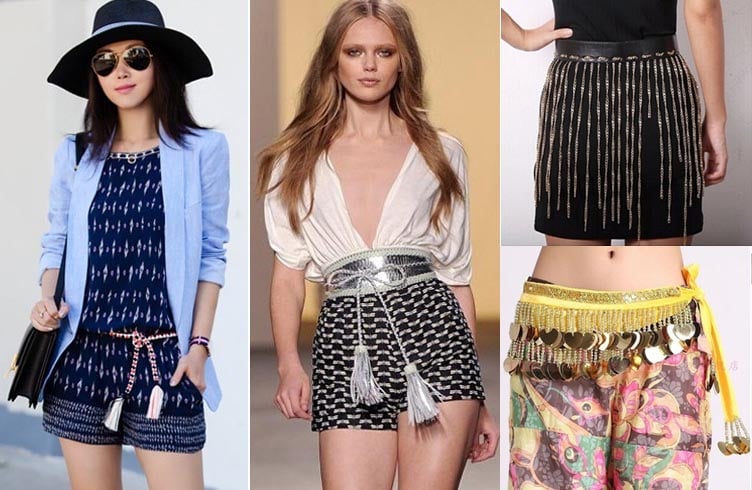 Tassel Scarves
Scarves are another statement adding accessory which can add a whole new dimension to your entire stylish vibe! Getting a patterned scarf over solid upper wear or vice versa with small tassels, long tassels or even beaded tassels can really spice things up and even lend an exotic touch. The best part is that today scarves are available with removable as well as interchangeable tassels which help you get the subtle or the dramatic look as per your dressing and occasion!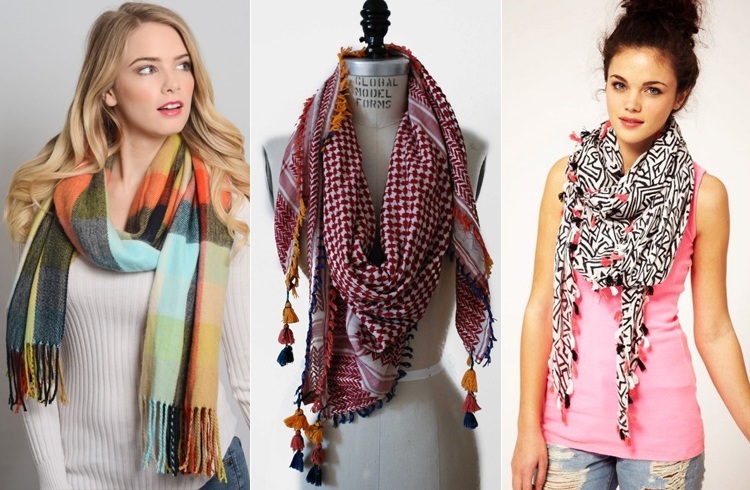 Tassel Jackets
The swingy fashion forward fringe jackets tend to scream about themselves when layered over a simple top and skirt or pant ensemble or even a dress! They especially look awesome with leather jackets of all varieties! Suede definitely tops the list as they swirl and kick tassels naturally while you move about and can even stay grounded as you come to a standstill. Looking real preppy and cool, they are ideal for almost all occasions!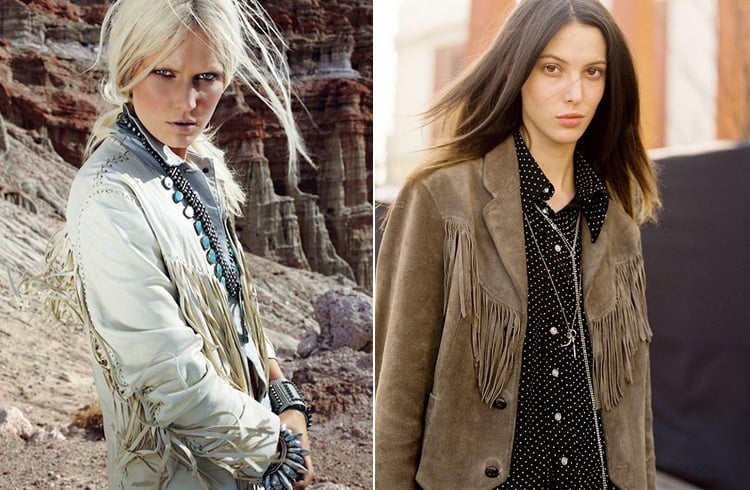 With tassel fever at its peak and tassel accessory meeting your eyesight continually, it's easy to make tassels lend a preppy touch to our wardrobe! Adorn it with great pomp and style and let us know your favorite way of rocking it!
Images Source: pinterest.com, glaminspire.com