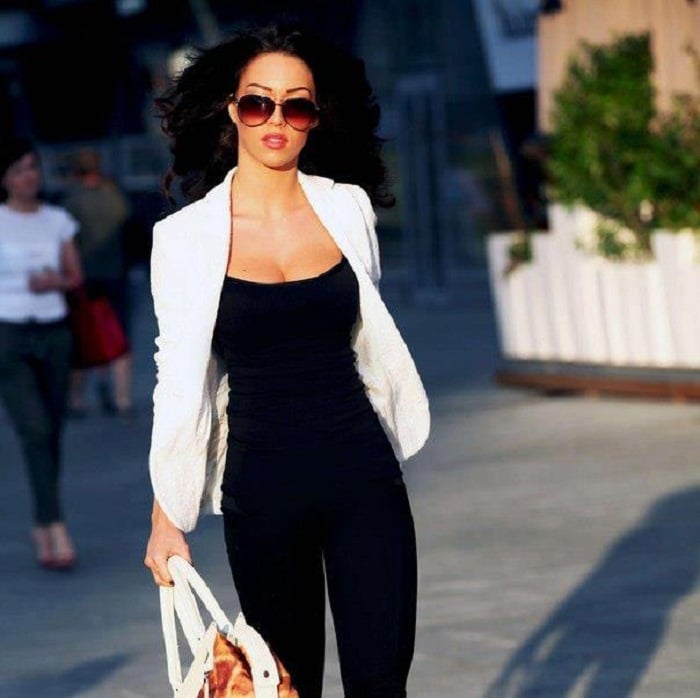 This Winter, how about bringing a new twist to your regular fashion style? Bring out the plain, no-nonsense black blazer and give it a fun, fashionable twist! Experiment with printed, striped, bold colored blazers which will add spunk, color, vibrancy and fun to your outfit. Blazers can cover those unbecoming lumps, bumps and give you a structured and defined look.
Whether you are a budding fashionista or a devout follower of Bollywood fashion trends, the Blazer fashion will become your new favorite fashion trend! Today we will explore different ways of wearing a blazer and looking gorgeous. If you thought blazer was limited only to boardrooms and serious corporate style meetings, then your perception will change forever.
Basic Black Blazer
Firstly, if you have the basic black blazer safely tucked away in the deep, lost layers of your wardrobe, then bring it out to give it a sensational makeover:
Pair up the black blazer with a daredevil fitted hoodie and boyfriend jeans to rock the casual look. You can even run errands this winter while wearing this casually styled clothing.
[Also Read: How to Wear a White Blazer]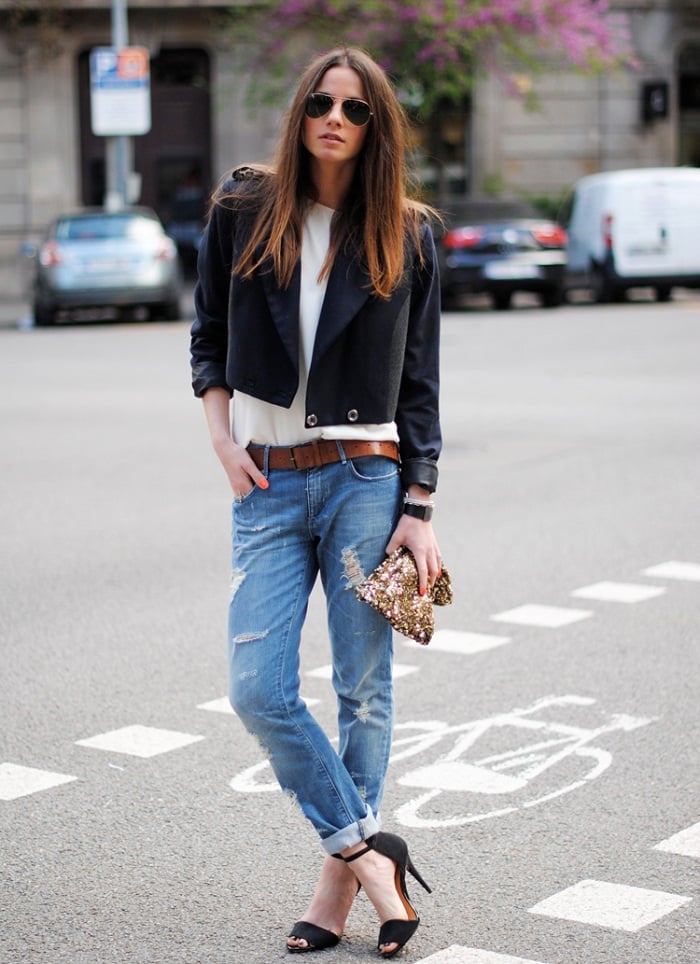 While skinny jeans are the flavor of the season, why not combine the plain black blazer with it to get truly casual, street chic?
If you are all for leggings this winter, then how about doing it the way Kate Moss has styled it ? Long boots, black blazer and black leggings make for great, fashionable winter styling!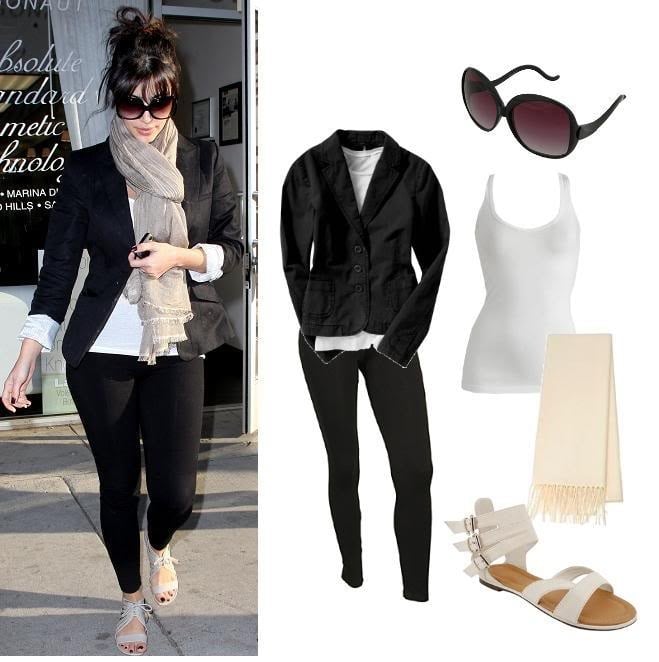 Image source:what-the-frock
Give you long, never-ending maxi dress an adventurous twist with a black blazer.
Blazers For Different Body Types
On the Slimmer side: Young girls and ladies on the slimmer side can wear a boyfriend blazer which is fitted and to be worn with soft or light colored tops and blouses. Pair it with leggings or slim pants and look trendy. Accessorize it with a chunky belt or layered neck accessories to look stylish and compliment the boyfriend blazer.
For the curvaceous: Go for subtly pinstriped or striped blazer which adds shape and height to your body. Plus, the stripes produce a slimming effect and give a sleek silhouette to the body. Do not opt for over sized or too snugly fitted blazers. Instead, go for fitted blazers and accessorize with pretty brooches on the lapels, colorful scarves or long chains.
Fun Blazer Trends
Summer Dress + Blazer: With chilling and freezing winters out there, you do not know what to do with your summer dresses! If you are thinking of packing them up and storing it away for the sunny days, then stop right away. You can upgrade the summer dress in the winters by pairing with blazers.
To keep your legs stylish and gorgeous even in the chilling winters, throw on tights or leggings to the summer dress and blazer combination. Add a pair of pointed heels to look chic and in style this winter with a limited amount of wardrobe and no extra money spent. It is all about mix & match and styling!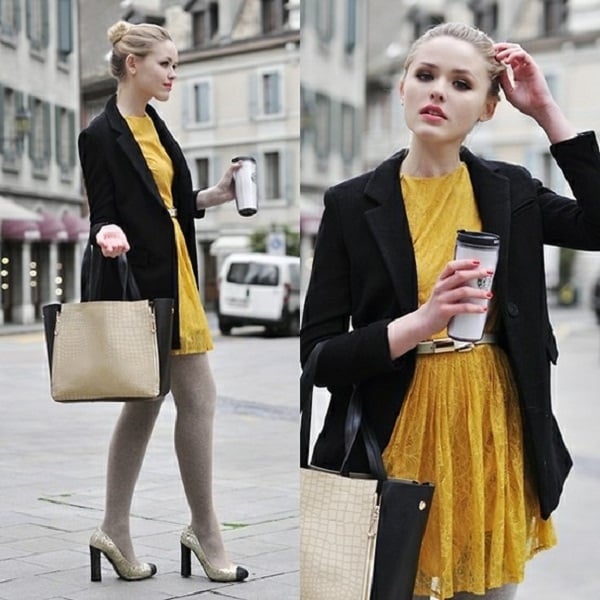 Graphic Tees + Boyfriend Jeans + Blazer
How about a fun and mischievous look for a fun hangout with friends? Your umpteen number of graphic tees can be paired with boyfriend jeans and blazers for a truly casual, fun and super relaxed look. Pair with simple ballerina flats to complete the girl-next-door casual look.
[sc:mediad]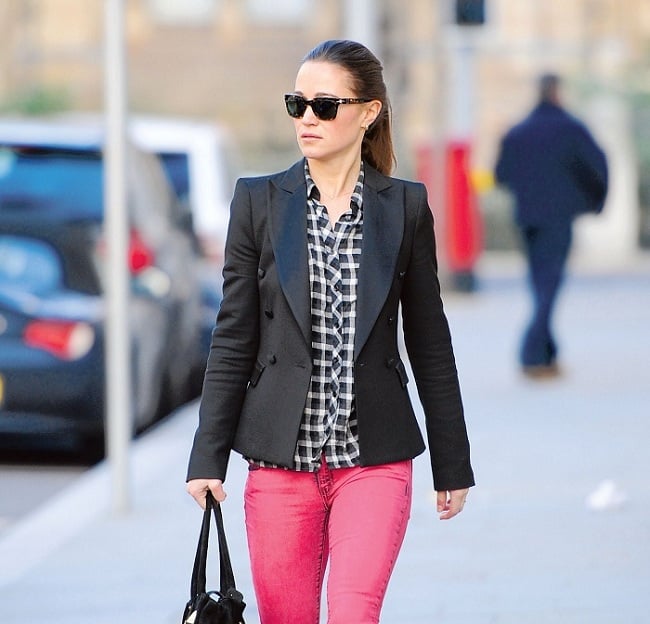 Colored denims + blazers: Groovy blues, Neon Pinks, bright orange – Colored denims are completely in vogue! Put on these colored denims with snugly fitted at the waist blazer for a casual weekend or coffee dates with the girls.
Embellished Blazers
Spice up your corporate attire with pretty embellished blazers to be matched with pants or pencil skirt to make a complete corporate suit. Pair it with simple accessories like a pair of earrings, shades, handbag and stylish sandals/flats/ heels.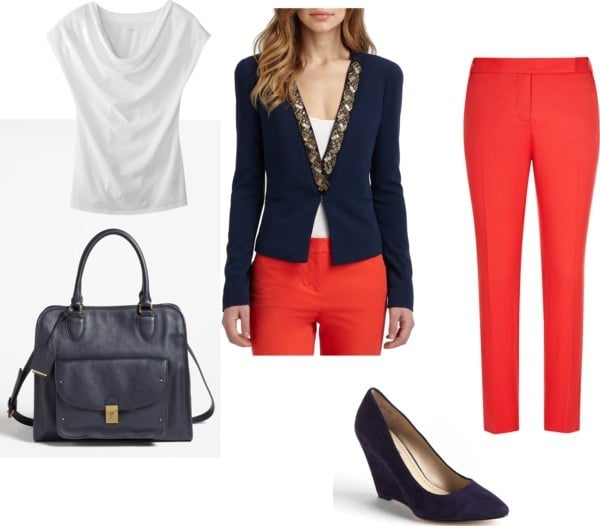 Bollywood Divas & The Blazer Trend
This fashion trend has created ripples in Bollywood with our leading ladies sashaying in stylish blazers. We love the way Deepika looks fabulous in her casual street chic look with rag jeans, white top, a black blazer and simple accessory.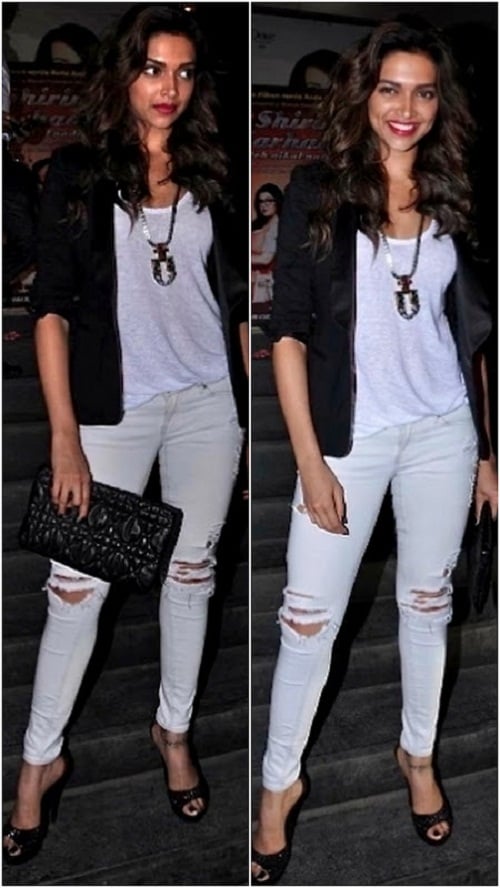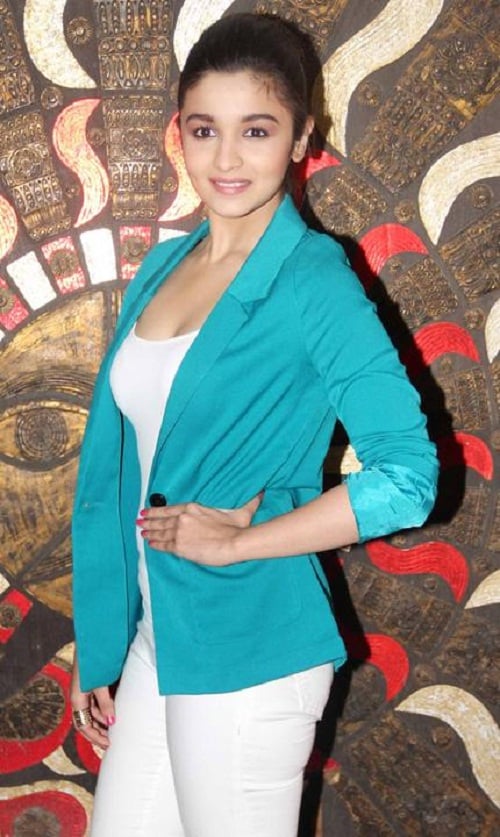 Aalia Bhatt's sea blue blazer adds a vibrant pop of color to her all white ensemble. Image 11
Did you enjoy the blazer trend? Give your outfit a new style this winter by pairing it with bold and stylish blazers!