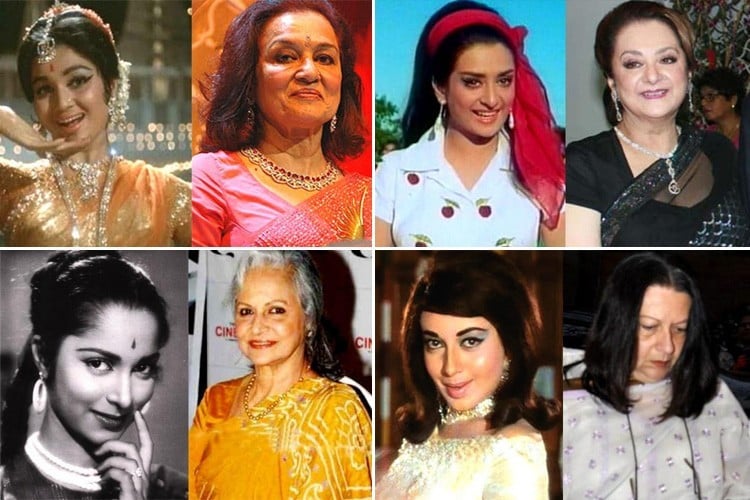 The golden era of Indian Cinema brought to life timeless artists, talents, fine cinema and legends. With the completion of 100 years of Indian Cinema, bollywood has come a long way from the first silent cinema to the current HD picture. The bygone era has given us timeless beauties who have spellbound generations of Indian audience with their charm and elegance.
In the modern day world of plastic beauties and cosmetic dolls, these legendary beauties continue to exude beauty in a manner that defies the boundations of time and have aged gracefully. Let us take a look at 4 ethereal beauties who continue to beguile us with their beauty:
1) Sharmila Tagore – The begum of Pataudi is the perfect example of a classic Indian beauty. With her illustrous family background, she has royal charm and delicate beauty. Her pretty dimpled smile and beautiful, poetic eyes brought life to the screen.
From her role of a shy, delicate and despondent role as "Anupama" to the effervescent and humorous young woman in "Chupke Chupke", she has done serious, thought-provoking to entertaining cinema.
Her look in "An Evening In Paris" was modern with cat liner eyes, glamorous eye shadows, bouffant hair and lovely sarees.
Today, she has managed to retain the same beauty and elegance . Just as wine gets better with age, she has become a legendary beauty who has opted to be natural, simple and tasteful. With her pretty pearl necklace, light pastel sarees and a lovely smile on her face, she continues to look gorgeous at the age of69.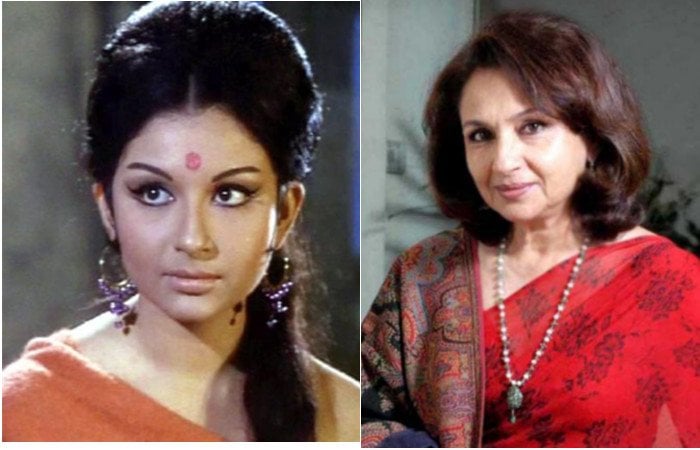 2) Waheeda Rehman – Words failed to describe her beauty in her younger days – No wonder the song "Chaudhvin ka chand" was penned as a tribute to her astouding beauty. This petite lady had beautiful dancng skills which were witnessed in films like "Guide". Her expressions, body silhouette and classic features exhilarated audiences from the past generation and continues to live on.
With roaring hits in the seventies, she suddenly took on to motherly roles and retired from the film industry after nineties. But she made a comeback after 12 years and took on film roles of a loving grandmother and mother. It is amazing how she has managed to maintain a slim structure and the same charming features which had once enchanted an entire generation.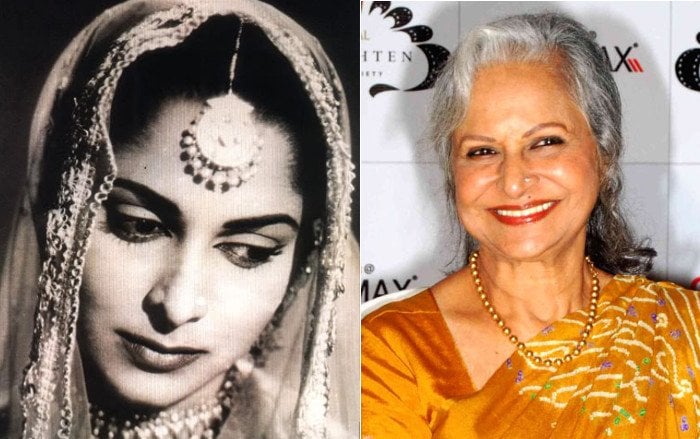 3) Helen – This anglo-burmese bombshell was the ultimate dancer, wooer, seductress of her times. She was the item girl of the sixties and seventies – this light eyed, pale skinned, tantalizing beauty had magic in her body and fluid dance moves. Hypnotizing everyone with her swift and energetic dance numbers, she had something different to offer every time.
From wearing gorgeous plum feathers to doing an Arabic style belly dance, her appearance was highly awaited in films. Whether it be her sensational "yeh mera dil" in "Don" to breathless " Monica oh my darling", her dance performances were electric and highly memorable.
She went on to marry Salim Khan and became his second wife. Today she has the same mischevious smile, but has mellowed down and dresses in simple cotton sarees and salwar kameez. From being the glamorous bombshell to a kind, matronly, sweet old lady, she is still loved and admired by film buffs.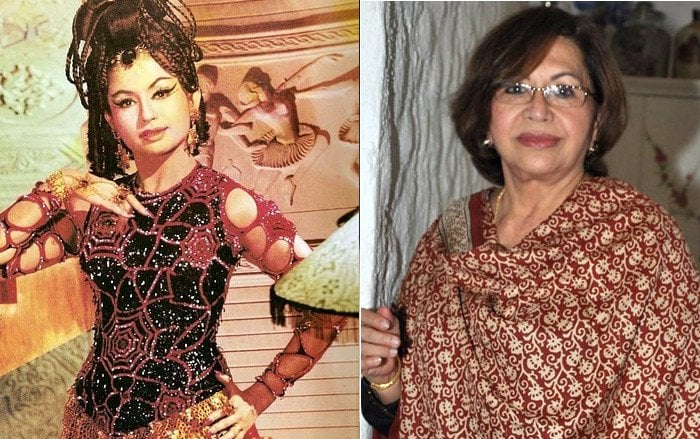 4) Zeenat Aman – This tall, leggy lass was the part of the modern bikini brigade in the sixties and seventies. From being Miss Asia Pacific in 1970, she was a successful model who started the wave of western trend and became a sex symbol.
Her memorable role as the troubled, NRI caught in the trappings of Hippie culture in "Hare rama hare krishna" became an instant hit. Her dark sunglasses, little black bindi, floral garland, sassy attitude and western outfits became the ultimate hippie, carefree and high-on-addiction image in the minds of Indian audience.
She shocked everyone with her alarming skin show in "Satyam shivam sundaram" and recieved laurels for her bold but honest portrayal. Who can forget her in the song "chura liya hai tumne" where she lookd ravishing in long white dress, hoop earing and choker necklace?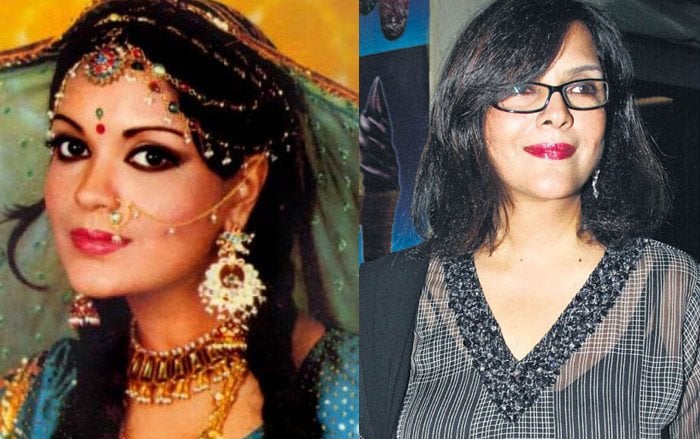 Today, she hardly has any significant appearances on screen but does make it to award functions and shows. Her one injured eye which was a result of terrible domestic violence does not deter her from looking stylish and scintillating as she used to be.