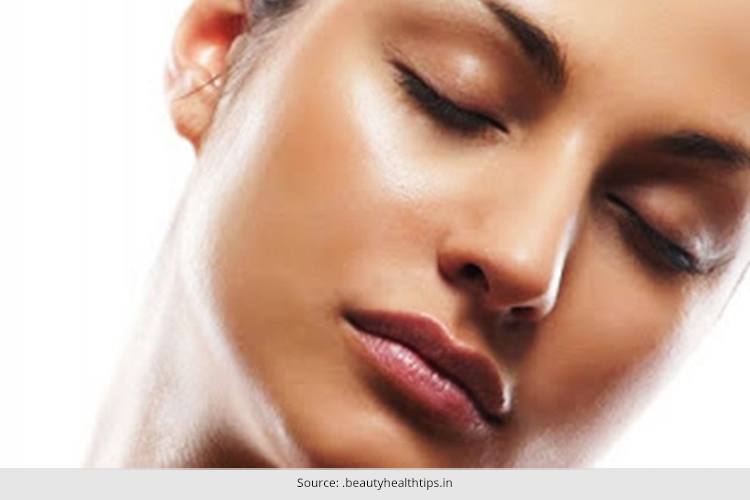 Dealing with oily skin can be a constant struggle. Not only will you have to keep dabbing your face with blotting paper to keep the oil and shine at bay, but oily skin is also more prone to acne and skin breakouts. If you have oily skin, then getting a good skincare routine in place is of paramount importance if you want to keep your skin in a good condition.
Read on to know some very useful and easy-to-follow beauty tips for oily skin.
Easy Remedies for Oily Skin
Here's a list of simple home remedies for very oily skin.
1. Tomato Juice
Tomatoes are great for oily skin. Their acidic nature makes them a great astringent while their high vitamin C content helps with fighting acne.
What You Need:
Method: To use tomato in your skin care routine, simply blend half a tomato in a mixer and extract the juice. Dip a cotton ball in the juice and apply onto your face. Leave it on for ten minutes and then wash off with cold water. The tomato juice will help keep the sebum production in check, thereby making your skin less shiny and greasy.
[Also Read: Best Concealer For Oily Skin]
2. Egg Whites
Egg whites are hands down one of the most effective oily skin remedies available. Being high in Vitamin A, the egg white helps tone the skin, dry out acne and pimples and firm up the skin.
What You Need:
Method: Separate the egg white and the yolk and apply the egg white onto your face and neck. Leave it on till it dries completely and wash off with warm water. Doing this thrice a week will help you maintain your oily skin.
3. Cucumber
Cucumber is another one of those easy-to-use oily skin remedies that gives great results. It has astringent properties that help to tone the skin. But the great news is that since cucumbers are very soothing, containing cooling properties, they are not harsh on the skin and do not strip off the oil and make the skin feel tight and stretched out like how many of the commercially available astringents tend to do.
[sc:mediad]
4. Orange Peel
Fighting acne can be a very tiring battle, what with new blemishes popping up every other day no matter what you do. As far as we know, when it comes to oily skin treatment, orange peels are the way to go.
What You Need:
Dried Orange Peels (Powder Form)
Fresh Milk / Yogurt
Method: Simple dry some orange peels and blend them to make a fine powder. Store it in an airtight container and use it to make your own acne-fighting-oil-controlling face mask. All you need to do is mix the powder with raw milk or yogurt and apply it onto your face. Leave it on for fifteen minutes and wash it off with warm water. You will notice that your blemishes eventually disappear and your skin gets a nice glow post the face mask routine.
Best Products For Oily Skin
If you're looking for the best products for oily skin, then this list will be of good use to you.
1. Moisturizer
Yes, oily skin needs moisturizer. The oil or grease that your skin produces in excess does not mean that you don't need to moisturize your skin. What you do need to do is find the right moisturizer for your skin. You need a light, non-greasy moisturizer with the key ingredient being Vitamin C. Look out for gel moisturizers that moisturize the skin but do not leave a heavy gresy feeling once applied.
[Also Read: Best Moisturizers For Oily Skin]
2. Blotting Paper
If you do not own blotting paper and are just making do with tissues to get rid of the oiliness then we suggest you buy some. Blotting papers are so much more effective at getting rid of the shine than using tissue papers. For best results, be sure to blot and not wipe your face with it!
3. Rose Water
When we say rose water, we do not mean the synthetic-smelling so-called rose water that you find in your local stores. No, what we mean is the pure, all-natural rose water that is extracted from natural rose petals. Rose water is a great toner and a must-have item in your oily skincare routine.
4. Clay Face Mask
Invest in a good-quality clay face mask. Clay helps to absorb the excess oil, tighten pores as well as dry out any blemishes. So if you have oily, acne-prone skin, then a weekly clay mask can do wonders for your skin.
We hope you found these oily skin remedies useful. Do try them and see how your skin thanks you for all the care and attention you bestow on it!