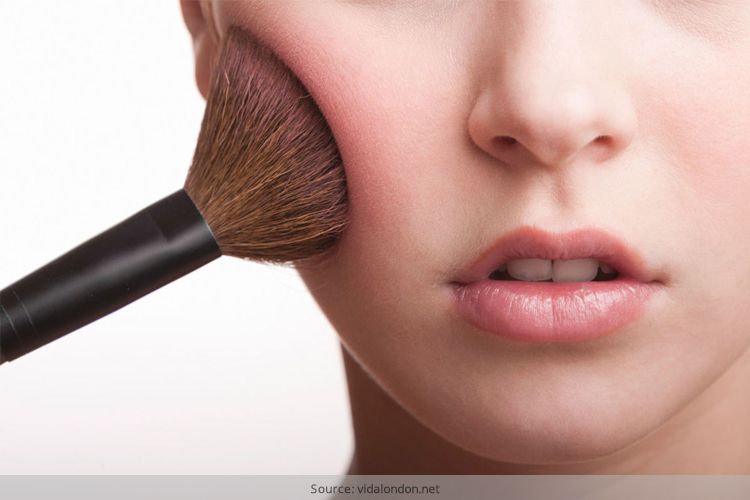 On being questioned, most women would swear of never missing to wash their face on a daily basis. However, if we ask whether you wash your makeup brush regularly, the scenario would be pathetically different! You might just be surprised to know that over 72% women never wash their makeup brushes. Admittedly, we all feel like being a lazy Susan from time to time but it's time for a wakeup call. If you are among the 72% category, it's time you realize the dangers of dirty makeup brushes and think twice before using them on your face. Stay Connected!
[Also Read: Types Of Makeup Brushes]
Acne And Pimple Breakouts Aggravate
You might be thinking that it's your makeup products that are causing the acne or the pimple breakout but the true culprit may well be your dirty makeup brush! The dirty makeup brushes breeds bacteria and other germs with a free hand. Few major and dangerous bacteria which thrive on dirty brushes are staphylococcus, E. coli, fungus, viruses and many others. Swiping such brushes on your face would leave an overload of microbes on your skin along with clogged pores and its consequences are a no brainer! Think twice before using a dirty makeup brush because in extreme case, you just might end up with a staph infection.
Your Skin Feels Irritated
Do makeup brushes irritate your skin? If yes, think of the last time, you washed them. Makeup bristles with left over makeup tends to become brittle as the makeup residue on it dries up. This makes the otherwise soft bristles feel abrasive on your skin which irritates your soft skin and even roughens up its texture. The feeling is almost like scrapping your face with sandpaper. Regular cleaning would keep the brushes soft and supple and they would feel like a soft cloud on your face during application.
Your Makeup Would Look Gross
One of the dangers of dirty makeup brushes is that it defeats the entire purpose of makeup! The reason you choose to apply makeup with brushes instead of fingers is for an even application and the finished skin looking as smooth as porcelain. However, dirty brushes are seriously compromised on their functionality. The pigments and makeup products neither gets distributed evenly nor your contouring, strobing, blending, etc., go smooth. End result is a spotty and blotched face! Another flip side is that the true color of your eye shadows or your blushes would never appear. Thus the ultimate desired effect would be killed and the end result would fall way below expectations.
Allergic Reaction To Makeup Brushes
Sharing brushes with our friends is something that we just do not rule out! Add that to not cleaning makeup brushes and you have given a big boost to the thriving infectious germs! Owning to this, your skin may manifest slight to severe allergic reactions. One of the most common allergic reactions is manifested in the eye as conjunctivitis or the pink eye. Herpes is another common allergic reaction. At other times, you might feel your skin getting puffy and all bloated out.
[sc:mediad]
Your Eyelashes Could Be Ripped Out
Curling your eyelashes is no easy feat. Add to it, a dirty curler which has past mascara residue stuck on it! By the time you are using it, the infection has grown. Not only would it create all kinds of clumps and crumbles on your eyelashes but there is a high probability, it will pull out quite a few eyelashes as well. The decision is yours.
Say Hello To Wrinkles
Are all your anti-wrinkles efforts going down the drain? Check out, if you are using dirty makeup brushes. They accelerate the oxidative stress on your skin from free radicals. As a consequence, the collagen and elastin of your skin faces early breakdown and you are forced to welcome premature aging. Jeez!
Your Cosmetic Investments Shoot Up
Today good makeup brushes are almost as expensive as your cosmetic brushes! If you swirl a dirty brush in your expensive makeup product like an eye-shadow or blusher, you are transferring germs from the brush to the product. After being contaminated, your products would no longer be fit to use. Similarly, the dirt and bacterial growth on the bristles of the makeup brush would make them brittle and lead to fall-off of its hair. As a result, you would find yourself shopping for cosmetics more often than desired and the hole in the pocket might be hurting you. Save all your hard earned cash for other useful purposes by simply cleaning your brushes. Even baby shampoos are terrific agents to clean them. A little consciousness can reap huge dividends for you.
Now that you know the dangers of dirty makeup brushes, are you rushing to the bathroom to clean them up? Which of these effects surprised you the most? Chime in below!