The celebrities have a huge secret – hair extensions. How else do you think they can change their hairstyles overnight? While extensions have a fair share of controversies, they have come a long way thanks to technological advancements and quality. Vendors like Youngraceful excel at providing hair extensions that are not just for adding fullness or length to hair.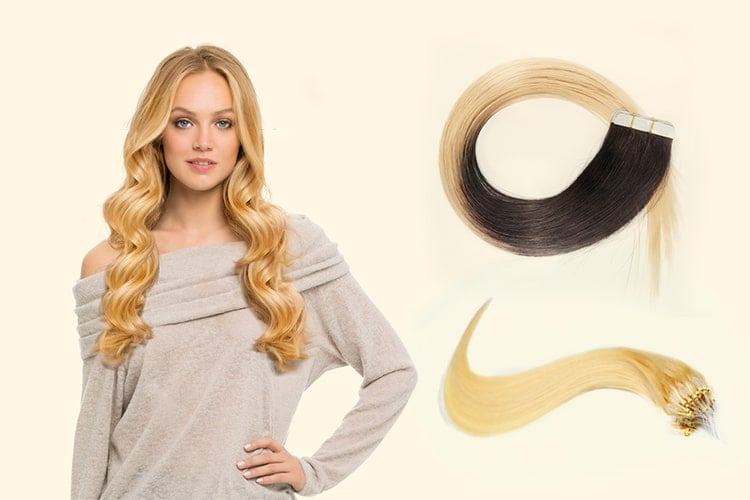 Hair extensions allow you to fear them to experiment with different styles, such as these 30 long hairstyles with bangs that are worth trying out. Hair extensions come in various styles like strands of blue or clip in bangs. So it is important to know what you are buying. Here are 4 things to consider before you get hair extensions.
Take Your Lifestyle into Consideration:
When looking for hair extensions online, you'll find that there are a lot of options available. Hair extensions now come as clip-ins, barrettes with hair attached, tape extensions, and keratin. The type of hair extension depends a lot on your lifestyle.
For example, if you take on a lot of physical activities, then the tape in human hair extensions are not for you. In this regard, Keratin works better. And if you feel like experimenting with color, then tape extensions offer better options to experiment. When buying extensions from a hair extension manufacturer, keeping these things in mind will help you pick the right product for your hair.
[sc:mediad]
Match Your Hair Color:
If a hair extension does not match your hair color, even by a fraction, it will immediately give away your secret and everyone will be able to tell that you're wearing faux hair. To keep things real, make sure you match the color of your hair with a hair extension before getting them. For the best options, look for Remy hair extensions wholesale company in your vicinity.
Never Compromise on Quality:
There is a reason why most stylists only recommend getting human hair extensions in favor of synthetic hair extensions. The synthetic ones are affordable but can easily get tangled and have a very high shine which makes them look faux.
Remy hair extensions, on the other hand, have the highest quality which makes them the closest to real hair. They can also hold texture and styles the same way real hair would do. If you're worried about budget, don't worry. Today any China hair factory is able to make these hair extensions with affordability in mind.
Keep Your Extensions Well Maintained:
This is as simple as it gets. Just like your real hair, extensions require the same love and care from you. After using hair extensions, give them a bath, dry them, and then keep them safe in a closet. You can also use shampoo and conditioner free of sulfates to keep them looking the same. Some vendors like Youngraceful provide you with a manual on how to take care of hair extensions, try and follow these instructions at all time.
Hair extensions are a wonderful way to add fullness and length to your hair and pull off hairstyles that are otherwise impossible with natural hair. Just make sure you are following these rules before you get a hair extension.