Did you know that bananas are extremely beneficial in beauty treatment and have multiple roles for improving your skin? A simple, regular banana can add value to your beauty regime and give you quality results. Rich in Vitamin A, B and E, bananas are really good for the skin with its natural moisturizing properties and rich minerals which tighten the skin.
The Vitamin C element in bananas helps you clean the skin and avoid inflammatory diseases. Bananas are also helpful in speeding up the recovery process when it comes to wounds and blemishes on the face. With high potassium content, it also helps treat acne and exfoliates dead skin cells.
Here are some simple and quick ways to make use of a banana for glowing, radiant and clear skin:
For Oily Skin
This face mask works the best for oily skin. What you need for making this special mask is one ripe banana, 2 tbsp honey and an orange or lemon.
Prepare this face mask by mashing the banana and then add some honey. Take few drops of lemon or orange juice and add to the mixture. Apply this for 15 mins and then rinse off with a cool towel or warm washcloth.
[Also Read: Banana Peel Uses]
Follow this up, by applying regular moisturizer and feel the difference! Your skin will become softer, smoother and any blemishes will go down. The acids in banana exfoliate dead skin and the honey has anti-bacterial properties. Lemon juice acts as a natural astringent, brightens the skin and evens out skin tone.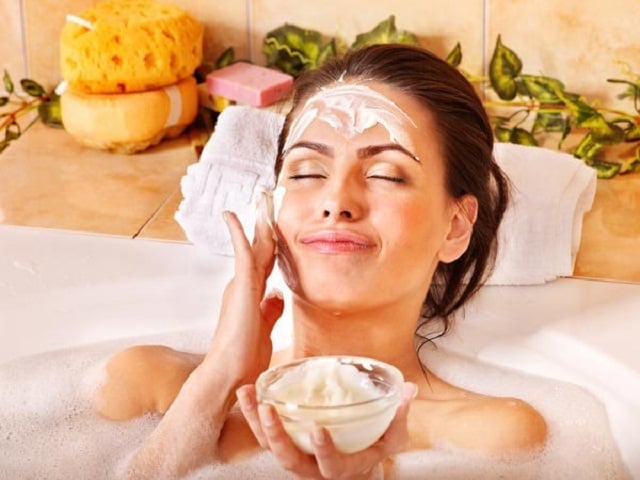 For Dry & Dull Skin
Do you feel that your face has lost its natural glow & lustre? Does your facial skin feel lifeless and dry? Then its time for a hydrating face mask which will restore the natural beauty, glow and moisture of your face.
Take a ripe banana, a tbsp of oat flour and a tbsp of honey. Mash the banana, add the honey and oat flour to the mixture. Apply this mask evenly on the face and neck and leave it for 10 mins. After it dries off, rinse it with cool water and dry with a towel.
[sc:mediad]
For A Natural Pink Glow
Don't you just love it when the apple of your cheeks glow with pretty pink tinge? Make a paste out of 2 mashed bananas and apply on your face. Keep this mixture on your face for 20 minutes and then rinse it. Your facial skin will glow with a pretty pink hue and make you look natural, pretty and fresh.
For Soft, Silky Skin
Mix the pulp of banana with a spoon of milk and 2 spoons of lemon juice. Apply this mixture on your face and wait for 2o minutes to wash it off. It gives you satin smooth, silky and soft complexion in no time!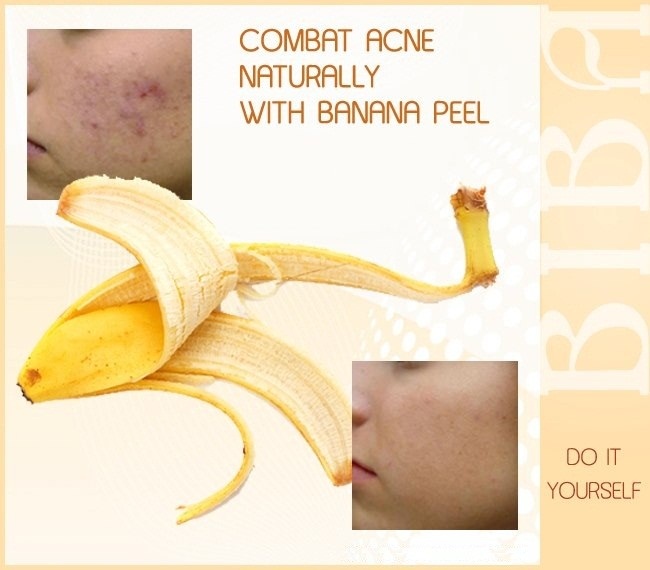 Banana Peels To Your Rescue
If you casually flip the banana peel into the waste basket, think again! Banana peels are extremely good for the skin as they help in reducing the acne on skin and avoid inflammation or other skin problems. If you have an ugly bruise on your face or irritated with a huge mosquito bite, then gently rub a banana peel on your face. It helps on removing skin warts and brings back the natural glow of the skin.
Surprised to know how a humble banana can work wonders? Try these tips and let us know the difference it made to your skin!
Images Source: pinterest.com