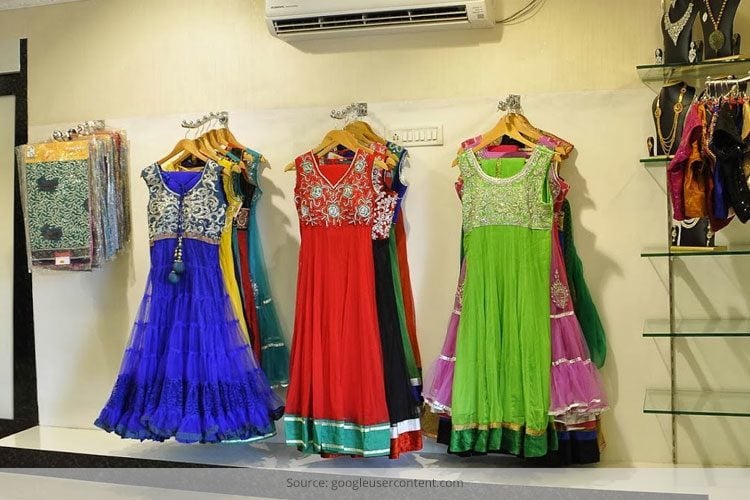 Kerala, God's own country is also home to some of the most fashionable and traditional boutiques. Whether you are looking to upgrade your mother's vintage saree or get a new one for yourself, these designers have something or the other in mind! There are hundreds of choices in Kerala, but we made your work a tad bit easier. We have picked up a list of 10 boutiques in Kerala which can actually give you a run for your money!
1. Grace Boutique and Clothing
This exclusive boutique for women in Kerala, not only offers traditional and ethnic clothing, but also gives you a chance to explore gowns. Besides their heavenly saree designs, you have a choice to customize your wedding gowns as well. This is one of the best saree boutiques in Kerala.
Location: Near East Kapela, M C Road, Angamaly
[Also Read: Boutiques In Hyderabad]
2. Pranaah
A boutique run by famous celebrity fashionista Poornima Indrajith, Pranaah features her signature collection and also plays a platform to budding designers. Along with their own products, they also feature budding artists and designers. This is one of the fashion boutiques in Kerala that must not be missed.
Location: 4th Cross Road, Opposite Union Bank, Panampilly Nagar, Near Manorama Junction, Kochi-36,
3. Aham Designer Boutique
Aham designer boutique comes up with some very unique designs of not only sarees, but different attire for other occasions as well. The owner, Queen, takes orders for custom designs and even sends them to places in the US! They also take orders for customized jewellery. So if you are on a hunt for some saree boutiques in Kerala, then do give this place a visit.
Location: Sanker road, Sasthamanagalam, Thiruvananthapuram, Kerala
4. Garggy Fascino Boutique
This fashion boutique in Kerala not only cater to all our stitching needs, but they also have a bevy of designers who work for designing different party wear, churidars, wedding wear etc. They use Compu stitch technology for more comfort and precision for your clothes. They deliver anywhere in India and abroad.
Location: Garggy Fascino Boutique, Allied Towers, College Road, East Fort Thrisur – 680 005, Kerala, India
[Also Read: Boutiques in Kolkata]
5. She Designer Boutique
As the name suggests, this is a fashion boutique which exclusively caters to the needs of the fashionable woman. They design blouses, sarees, churidars and also work on zari, zardosi, kundan, chami work etc.
[sc:mediad]
Location: Thattil nadakkalan complex, Oppo: st; joseph's church, Kuriachira, Thrissur-06, Kuriachira, Kuriachira, Thrissur – 680006
Email: baburealestatethrissur@gmail.com
6. Lilaq Boutique
Lilaq Boutique brings a range of sarees and other designer wear right on your doorstep. Mostly ethnic designs, Lilaq boutique has its own website and you can order right from there.
Location: Lilaq Boutique, Door NO.8/22/5A, Velukaran Lane, East Fort P.O., Thrissur-680005, Kerala, India.
7. Anya Boutique
Yet another boutique in Kerala which designs salwars, blouses and ceremonial ensembles, Anya boutique is famous for its heritage inspired designs.
Location: #12, Lokamanya Street (East), Kerala
8. Vastranjali
Another budding boutique, this one too manages to have chanderi silk sarees as well as designer gowns all under the same roof. Their website is fully functional and you can order right from there.
Location: Vastraanjali, Graffiti Ventures Ltd., 42/1253, Kathrikadavu Road, Thammanam, Cochin- 682032
[Also Read: Boutiques in Delhi]
9. Pulimoottil Silks
A really old designer boutique, Pulimoottil silks have been designing sarees and other traditional attire for both men and women.
Location: K.K. Road, Kottayam, Kerala, India.
10. Jayalakshmi, The Bridal Destination
In the field since 1947, Jayalakshmi has been making a mark in the field of bridal fine wear since then. They have always been a trendsetter and have provided brides a chance to explore their extensive range of bridal wear.
Location: Cloth Bazaar Road, Cochin
We hope to have made your work a lot easier now!