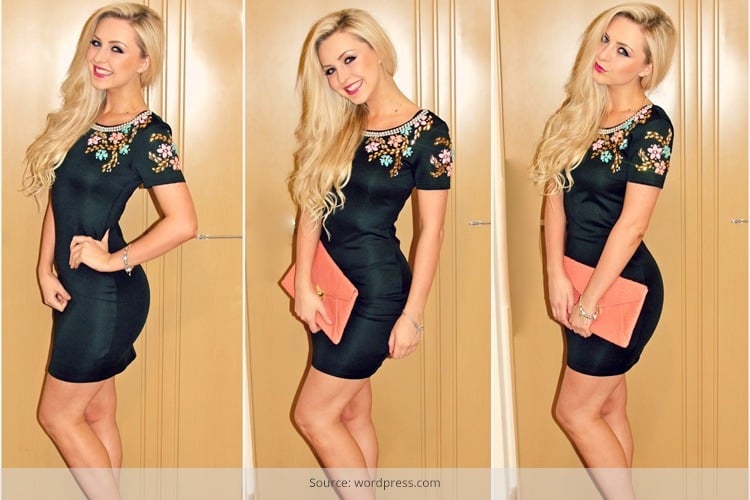 Did you know you come under the 'petite' group, if your height stacks upto 5'4″ or shorter?
When the average height is maintained at 5'6″, most of the women in India fall under this elfin group. While obtaining an impressive height is a dream of every woman of this group, they end only blaming their fate and hating their body, only if they knew there are some fabulous fashion tricks to get rid of it.
If I am not wrong then fashion is all about illusion. While a professional makeup can transform any ugly face dramatically, an appropriate dress can also alter one's personality. The good news there are some great fashion tricks to virtually make you look taller than your actual height. Well, we all know heels are the most effective solution to look taller. I have some more innovative ideas in store for you!
While the vertically-challenged fashionista often complains about not being able to adopt the street style look, I have compiled 10 great fashion tips to overcome this serious impediment to your fashion quotient. Do have a read!
Here are 10 different ways to dress to look taller
1. Try flared jeans which brush top of your shoes
You may be surprised to know that fitting jeans with distinct flare at the bottom is perfect for petite women, as they create the illusion of long legs, especially when the hemline brushes the top of your shoes. However, you should make sure that the waistband sits perfectly on your natural waist, paired with a waist-length top. If you're on the slimmer side then you can tuck it inside to enjoy the view of the full length of your jeans.
2.  Stick to monochromic dressing
When you've the freedom to play with colors, stick to one color this time to see the difference. Believe me, this is one of the most effective strategies to create the illusion of height. The monochromic dressing creates a virtual vertical line to your posture. Wearing a top-bottom outfit in saturated hue can work wonders. However, make sure your silhouette is crisp and tailor-fit. Suggested colors include dark grey, black, navy, purple, red, dark tan etc.
3.  Avoid broad belts, stick to skinny belts instead
Even though wide belts are statement accessories, sadly you should avoid them as far as you can. Even though these belts can add pizzazz to your look, they will just cut your body in half thereby making you look more shorter. This does not mean you'll have to dump this must-have fashion staple. You can always opt for skinny belts, which are trendy and ultra chic. They define your waist in the most flattering way, without cutting your body into two. Pair a skinny belt with a knee length flared shift dress for maximum impact.
4.  Don't discount on vertical stripes
This is one of the oldest fashion tricks next to wearing high heels to look taller. The vertical stripes and pleats add straight lines to your silhouette giving an added height to your look. While stripes are always in fashion, they also elongate your appearance. So cheers to this trend!
5.  Ditch the oversized bags
Petite woman carrying gigantic shoulder bags half of the length of their height seems to me quite funny. I just get reminded of the kindergarten kids. These poor souls carry huge schoolbags on their back as big as their size. Even though these bags are quite in fashion, you should not fall for any such item that does not scale to your body size.
[sc:mediad]
Still not convinced? Then let me give you a logical reason for this – the huge size of the bag just hides your height from the onlookers. Small-sized cross-body bags and medium size bags can work well with your look.
6.  Always prefer V-neck designs
While round and boat neck designs are a strict no for women falling under the petite group, V-necks can enhance your height virtually. Tops and shirts with V-neckline gives the impression of longer and leaner torso. So, next time when you're shopping for new shirt or blouse pick the ones with V neckline.
7.  Tighten up if you're putting down weight
If you are these days slimming down then don't cut off your body hugging clothes. I am not talking to wear completely tights, but you can still leave your problematic areas and wear tights at other places. Let's say if your problematic area is tummy and hips then go for a casual kurti and pair it with leggings. And if you have hour glass shape then you can go for a tailor-fit top to flaunt your tiny waist.
8.  Less is more with accessories
Bold necklaces and over sized accessories can only complement women having a Kiron Kher or Oprah Winfrey personality. You should avoid exaggerated jewelries, especially when your height is or below 5'4". There is always an array of designs available to choose from, which can complement your look. Do not go for chandelier earrings or any Maharani necklace and especially choker. That's because women with petite figure do not have long necks. So a choker may not work in such cases.
9.  Believe it or not, high waist bottoms work!
Yes, it's true. The vintage inspired high waist bottoms can actually help you looking taller. Only because Jessica Simpson misinterpreted this vintage trend by donning a pair of mom jeans way back in 2009, that does not mean everyone should avoid this retro fashion. If worn correctly, they can actually trick the onlooker's eyes considering you to be taller.
When asked by Queen O in her Oprah Winfrey chat show what her lowest point was in the past few years, Simpson replied "probably the mom jeans situation."
Well, it's not about jeans, you can also go for high waist skirts and shorts too. Tuck in your blouse for maximum effect or else pair it with a cropped top.
10.  Be extremely careful with proportions
When you're short heighted, you should be extremely careful with the fitness of your clothes. Wearing tailor-fit clothes is a key to look smarter irrespective of your height. While the hemline of your outfit should touch the ankle area, it should be cropped too much. Do not wear capri, instead go for cropped pants that cut just above your ankles.
And while wearing blazers and jackets, make sure the sleeves exactly hit the wrist. You can always pull them up to the elbows to enhance your virtual tall look.
Hope you found dress to look taller post useful!